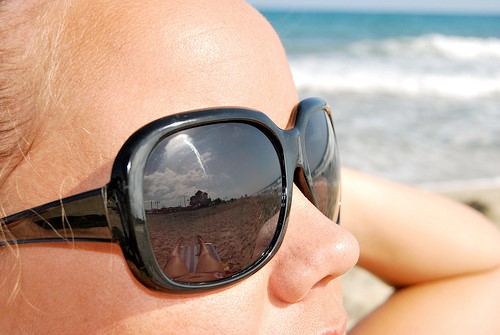 Stay Cool This Summer with Designer Shades
Sunglasses have to be the coolest accessory on the planet, and if fashion is your passion, you can't afford to be seen without a smart pair of designer shades when the sun comes out. But with so many different designer brands of sunglasses to choose from, it can be challenging to know which pair suits you best.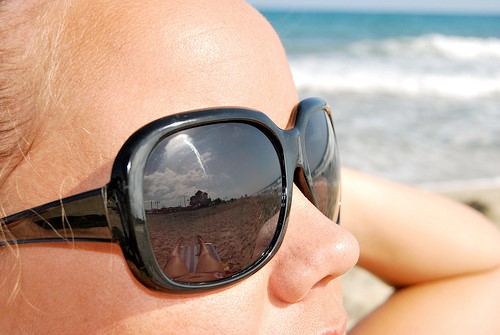 Photo by Kristian
Shopping for sunglasses is fun if you have someone to offer advice and tell you which pair makes you look hot, but if you go shopping alone and end up buying a truly unflattering pair, the chances are good that your hard-earned cash will have been wasted. The best way to avoid this calamity is to make sure you pick a pair of shades that best suit your face shape.
Face Shapes and Sunglasses
Different styles of sunglasses suit different face shapes. If you pick the right style for your face shape, you will look fantastic, but if you get it wrong, it won't be a good look.
Oval faces are easy to buy sunglasses for as virtually every style of frame suits an oval face shape. If this is you, all you need to be concerned about is whether the sunglasses you like actually fit properly. Try them on for size and if they slip down your nose or pinch, they are not the right ones for you.
Heart-shaped faces best suit aviator sunglasses. Giorgio Armani sunglasses have lots of aviator style sunglasses, but there are many other designer shades in this shape to choose from, including Ray-Ban aviators. The other style that suits a heart-shaped face is cat-eye sunglasses, but make sure that the shades you choose are not too pointy.
Round faces need a square or rectangular shaped pair of sunglasses to offset a fuller face shape. Lots of top designers make sunglasses in a square or rectangular style, including Stella McCartney and Benjamin Eyewear.
Square faces are best balanced out with round sunglasses. Softer shaped designs will soften out the hard contours of a face with a strong jawline. Avoid square styles if you have a square face shape as they won't suit you at all.
Colour Choices
Designer sunglasses come in lots of different colours. You could buy a chic black pair of shades, but why would you do that when you can choose from bright yellow, pink, red, blue, green, and purple? Lens colour is also a consideration and with several colours to choose from, it will be a tough call. Do be careful, however, that you pick a colour that suits you. Brightly coloured frames and lenses are very on-trend this year, but not everyone can pull off bright yellow aviator shades or sapphire blue lenses.
Sunglasses Trends
There are lots of cool eyewear trends to watch out for this summer. White frames are perfect if you want to rock a classic style – go for retro white cat-eye designer shades paired with a white dress. Oversized glasses are still as popular as ever, particularly with celebrities who have a lot to hide. For a more creative look, check out the latest oval frames. They look a bit quirky but are bang on-trend.
Guest Post