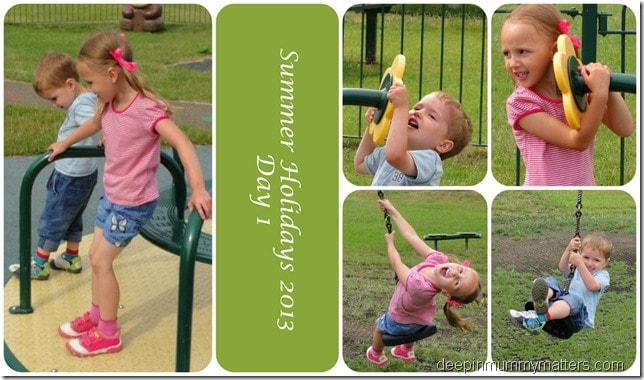 I survived day one of the summer holidays – with a smile!
I have had mixed emotions as the summer holidays have drawn closer, on the one hand I've been looking forward to having all the children at home, to think of all the adventures we can have together and the memories we can make. But on the other hand, they can be quite a handful when they want to be and trying to keep the tiddlers from tearing each others' heads off whilst trying to look after a young baby can be quite stressful to say the least.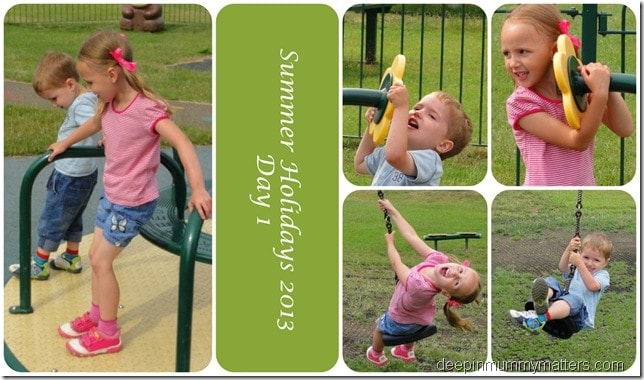 Yesterday morning the sun was shining and I needed to pop to the supermarket, after our last disastrous shopping trip I gave them a talking to before we got out of the car and they were little angels for me so I took them to the park afterwards. There was a gentle breeze so I felt cool, the tiddlers played nicely and laughed lots, so I felt relaxed! A pretty good start to the day don't you think?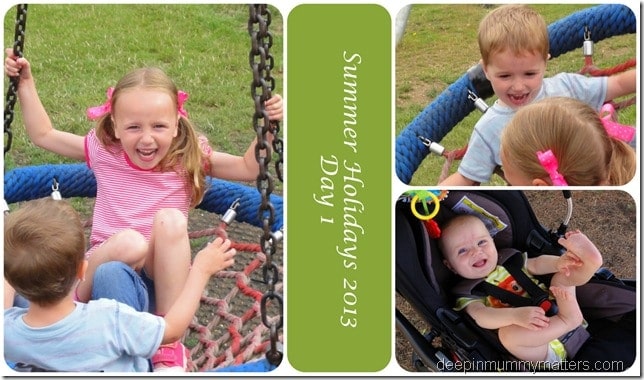 When we arrived home I set to work on making the garden a little bit more interesting for them. I fitted the new swing seat to the frame since the last one broke, I cleared the space down the back of our garage and erected a tent for them which will stay there for the summer and I found a few new garden toys which have been kept hidden up until now. They played nicely for about 45 minutes before the arguments started, at which point I decided it was time to come in for some quiet time so they each went to their bedrooms for half an hour to look at books and play quietly.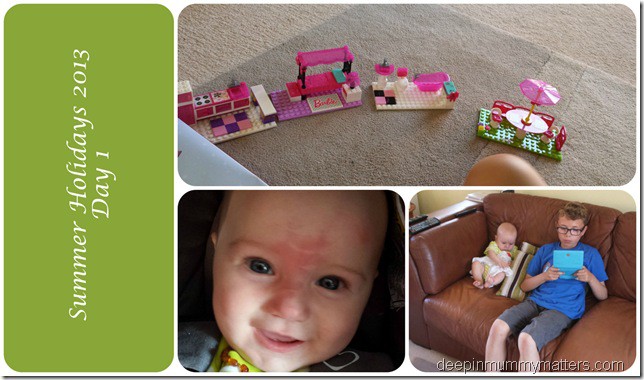 After lunch Beanie Boy and Jelly Bean went to bed for their afternoon naps, leaving Mummy and Little Bean to a bit of quality girly time – something we don't get very often these days. Little Bean read a book to me, did some handwriting practice and then because she had done so well as a treat I uncovered her new Mega Bloks Barbie Mansion that she got for her birthday. We have been waiting for some quiet time to build it when the boys weren't around to take the small pieces away and so we set to work on it together. I put on all the stickers and helped to organise the pieces into some kind of order whilst Little Bean set to work on building it. We managed to build all of the rooms before the boys woke up so we will hopefully be finishing it off today during their nap time again.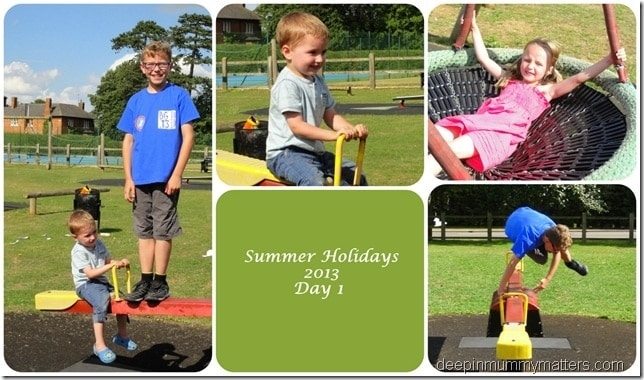 Curly is on induction week at Grammar School so at 3pm we made our way over to pick him up and hear all about his day. He was BUZZING when he came out, shouting goodbye to faces we hadn't seen before and telling me "oh that's my new best friend". He was carrying an armful of bags of sweets which he had been awarded as prizes for various activities. He was over the moon that he had been voted 'Man of the Match' at Le Crosse because he had scored the most goals and told me all about his 'Personality Cube' which had also won him an award.
The mood in the car was great, all the children were happy and then one of my favourite tunes came on the stereo 'Bom Bom' by Sam and the Womp, I turned it up (a little bit) and laughed at the view in my rearview mirror as Beanie Boy and Little Bean donned their 'shades' and boogied along to the beat. That is a memory which will stick with me for a long time, they looked so cute yet also gave me a glimpse into their futures, I think they are going to be boogie babies like their Mum and Dad!!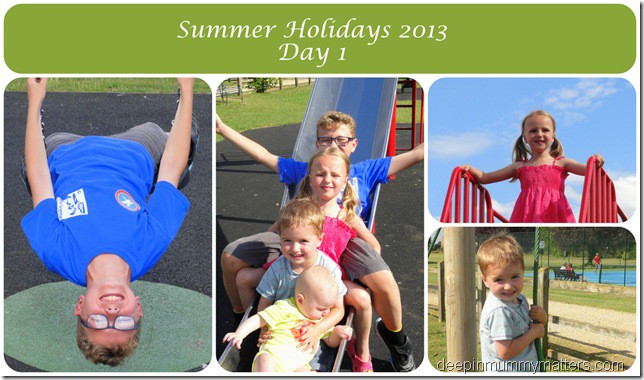 Since the sun was still shining we stopped off at a different park on our way home so they could let off some steam with 'Bro' and have fun they did. As for me and Jelly Bean? We sat under a tree in the shade and thought back to what a successful first day of the summer holidays we'd had! Now for day two . . . .