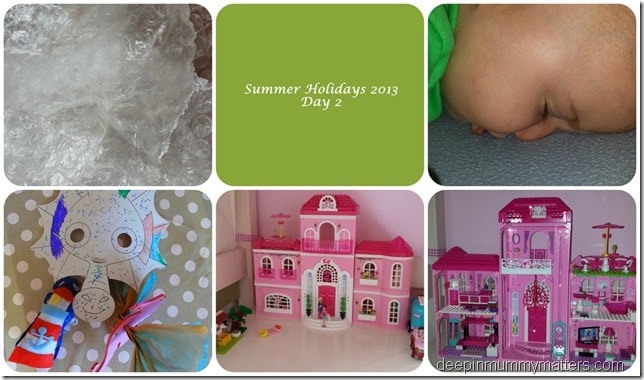 Summer Holidays 2013 – Day 2
We have had a somewhat quieter, more relaxed day today. Little Bean attended Playscheme this morning along with some of her classmates, I really want to keep up her contact with school friends through the holiday and hopefully to help cement some of friendships further. Playscheme is great, I drop her off at 9.30am and collect her at 12noon. It runs for 10 days and cost me just 50p per day – what's not to love about that!?!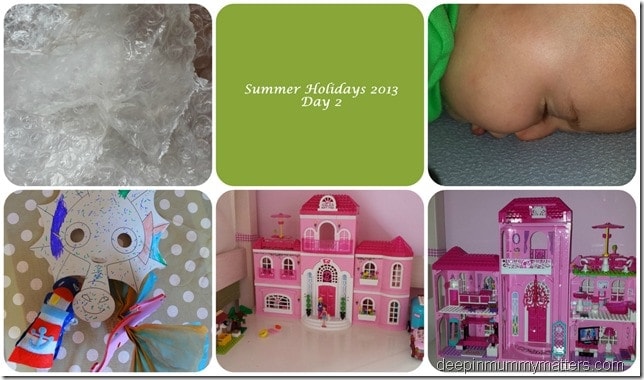 Over breakfast Little Bean and I worked through one of her reading books and I was impressed by how well she did, especially to say how excited she was about Playscheme. By the time we arrived at Playscheme she was beside herself when she spotted some of her friends walking in ahead of her. I was impressed at how well organised it was too.
Whilst Little Bean was at Playscheme, Beanie Boy and I turned our hands to a spot of baking, following by Thomas the Tank Engine and getting a few jobs done around the house. Beanie Boy is going to make someone a great husband one day as he loves to get stuck in with chores, he especially likes to do the dusting, emptying the dishwasher and sorting out the washing.
At 12noon we collected Little Bean from Playscheme where she presented each of us with a 'gift' that she had made. I was given the really cute seahorse, Beanie Boy was given the Lighthouse which she had sewn herself and Jelly Bean was offered the face mask but they she realised it was a little too big for him so she said that she would make him something tomorrow.
We sat down to a lovely lunch together with no arguing, no screaming or fighting, it was actually a pleasant occasion for a change. After lunch the boys went to bed whilst Little Bean and I set to work on her Barbie Mansion again. The highlight for me was when Beanie Boy awoke from his nap and told Little Bean "you are so clever, well done." Bless him!!
For the rest of the afternoon the tiddlers played well together in the garden whilst I got a few chores done around the house, we entertained ourselves for about half an hour with a pile of bubble wrap, seeing who could pop their bubbles in the quickest time and Jelly Bean chewed his way through a myriad of toys. Fingers crossed the holidays continue to be this successful?!