Huge choice of Boys and Girls Sandals at Brantano
Squeeee the Summer Holidays are just within sniffing distance and I don't know about you but I can't wait. I'm looking forward to a Summer packed with adventures with my little people. We are hoping and praying for nice weather so that we can all pop on our Summer dresses, shorts and t-shirts and crack out the sandals to let our feet soak up the sun and get a breath of fresh air. I haven't actually got around to buying the kids sandals yet but I did take Jelly Bean out in search of some last week. Shoe shopping can be quite difficult when you have more than one child to sort out so I like to attack one shop and get it all done without too much hassle which is why I generally head to Brantano. They have a great range of kids sandals and a good mixture of brands to choose from so you don't have to trawl around loads of shops trying to find the ones you want.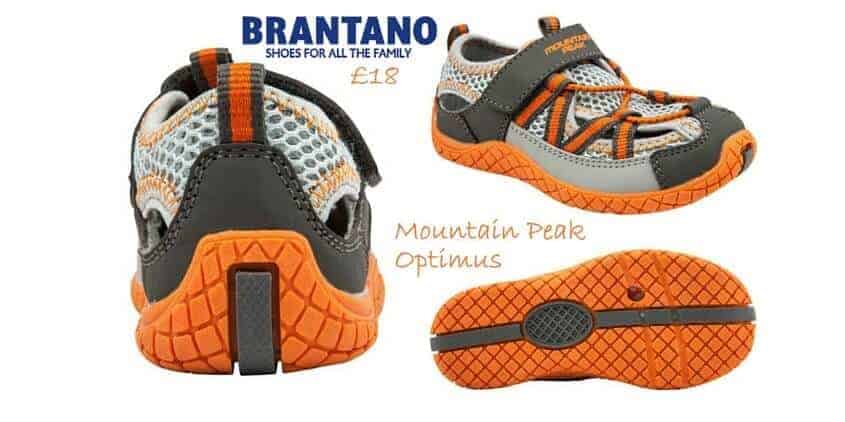 I may have mentioned it before but my boys are clumsier than clumsy things so I can only buy kids sandals with closed in toes. It lessens the tripping hazard for them and it protects their tiny toes from removing the top layer of skin as they fall for the umpteenth time that week. Beanie Boy tends to run everywhere at top speed, I'm never sure what the hurry is but he likes his shoes to have a 'sporty feel' to them and he also has an eye for Daddy's Merrells so I know that he would love these Mountain Peak boys sandals. They look sporty, will let his feet breathe and they come in a number of funky colours.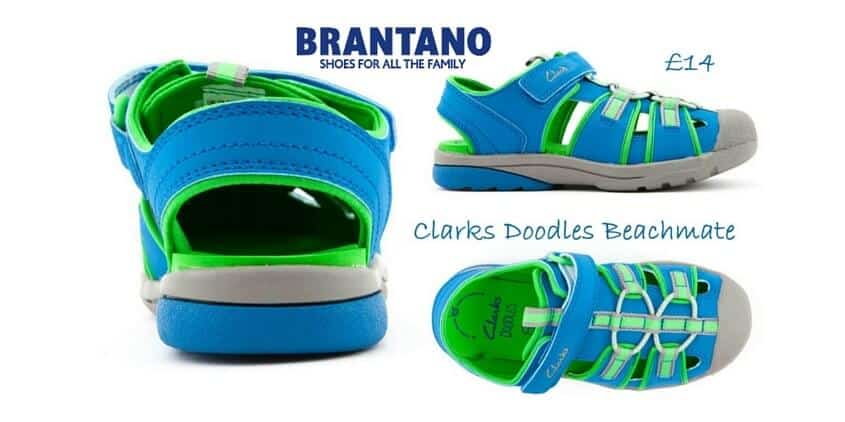 Falling out of the same 'clumsy tree' as his big brother I spotted these cute Clarks Doodles Beachmate boys sandals for Jelly Bean. For the first few years I like my Beans to wear Clarks shoes to give their feet a good starting foundation and having slightly narrow feet the Doodles are always a good choice. I love the bright colour of these boys sandals because he would stand out in a crowd and I wouldn't have to worry about him getting them dirty because I would be able to pop them straight into the washing machine to freshen them up again.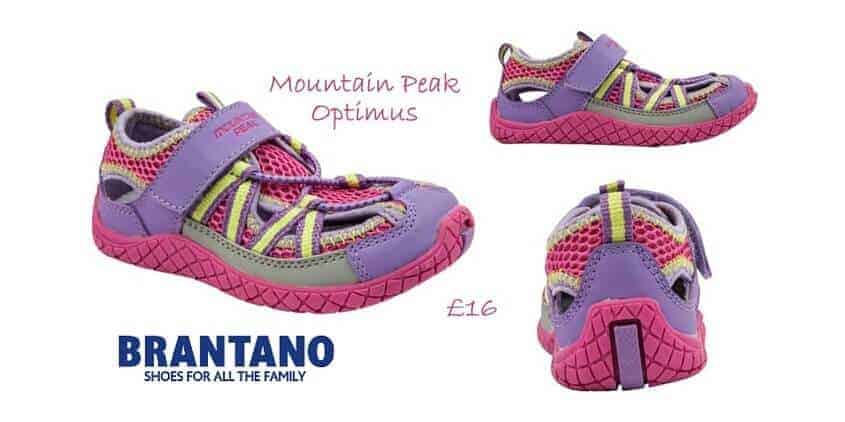 At 8 years old we are starting to hit new territory when it comes to buying girls sandals for Little Bean, on the one had she wants the sporty, robust outdoor shoes because she spends a lot of time playing outdoors with her brothers and their friends. They are always scooting, climbing, running and hiding so she needs something which will keep her feet supported, cool and protected from scrapes and tumbles so I think she would like the Mountain Peak girls sandals like Beanie Boys but . . .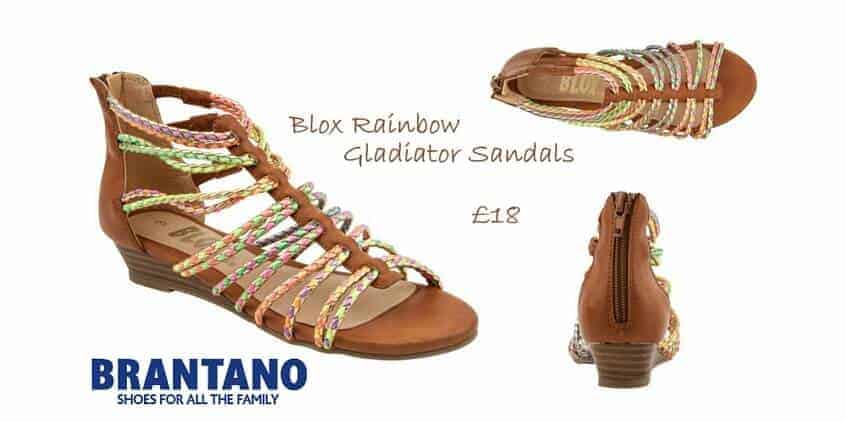 . . . like I said, she IS 8 years old now and she is starting to get a sense of her own fashion and wants to choose her own clothes, shoes and style. Little Bean likes to dress a lot like me in maxi dresses, skirts, Summer tunics and playsuits. I recently found a gorgeous pair of gladiator sandals that I have my eye on and when I showed them to Little Bean, she loved them too. She would love these Rainbow Gladiator girls sandals to go with her pretty clothes, the rainbow would be ideal because then they would go with the majority of her wardrobe.
Have you spotted any great boys sandals that I should be aware of? Would love to know what you have seen? What about for your little girls, what style of girls sandals do they love and loathe?