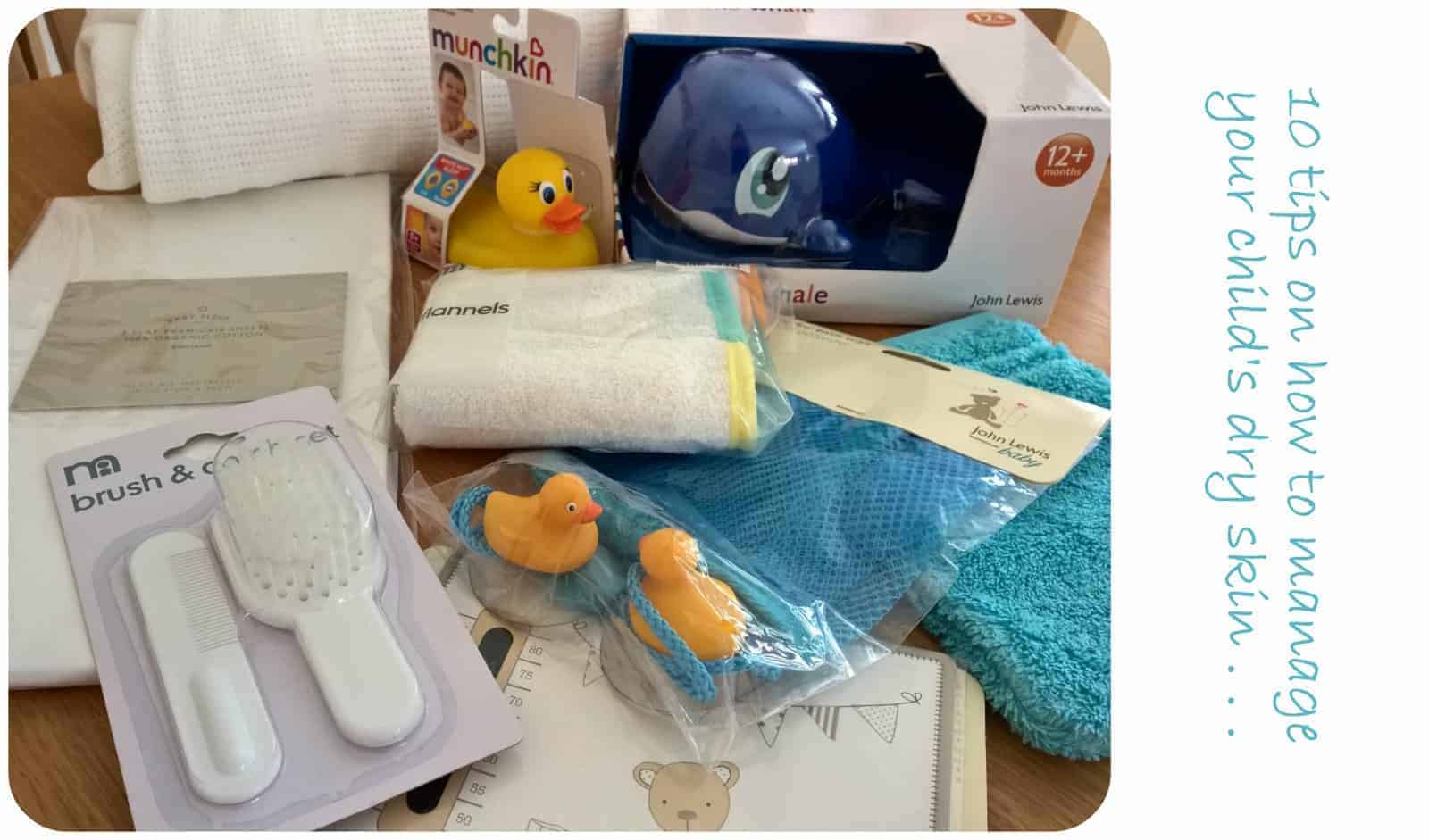 How to soothe and manage your child's dry skin
Before I became a Mum I didn't think about such things as my baby having dry skin but sadly that soon became a reality when dry skin patches started to appear on Little Bean's legs. I have always been quite lucky with my skin, it tans easily, doesn't dry out and yet isn't greasy so it was a new one for me to have to figure out how to care for my baby girl's dry skin issues.
One name which kept popping up in conversation whenever I mentioned Little Bean's dry skin was Oilatum Daily and so I popped down to my local Boots and bought some. I certainly began to notice a difference and after using it for some time her dry skin seemed to clear up and she was free from it for a few years until one Summer when it decided to come back. Beanie Boy, it would appear, has my skin so he was lucky but Jelly Bean takes after his Sister more and he too suffers with dry skin from time to time.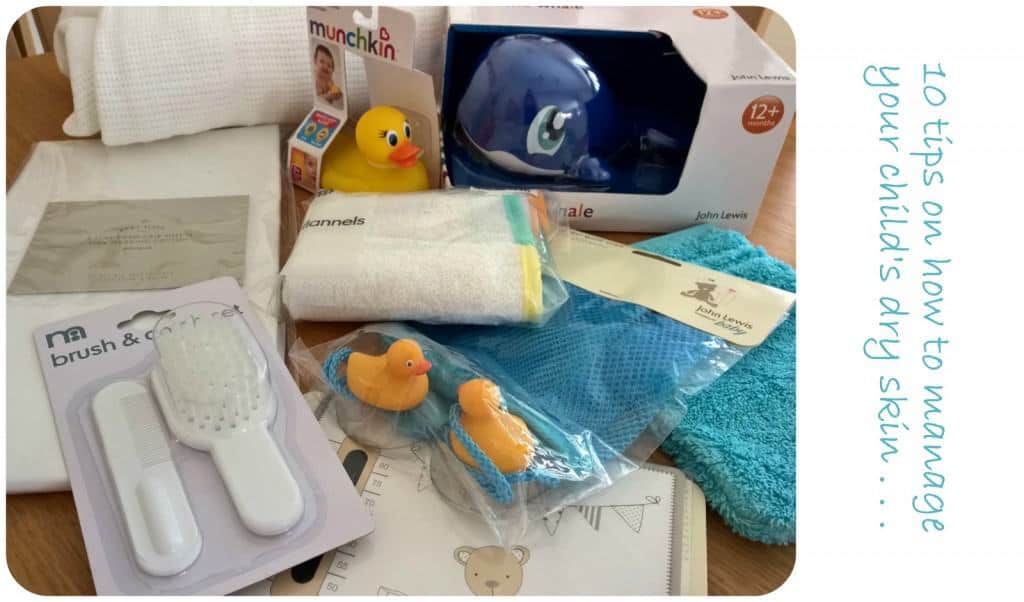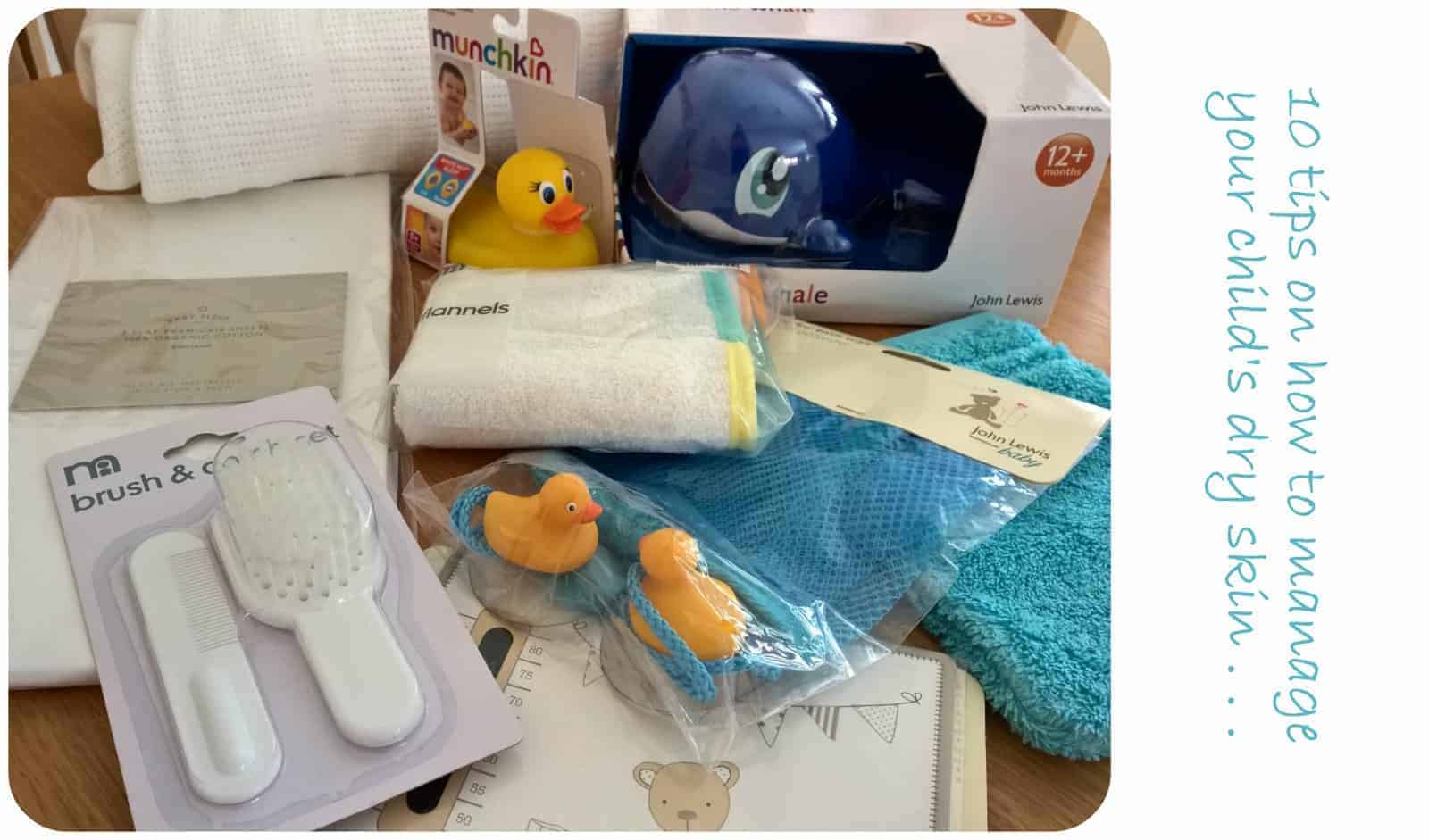 Once again we have been lucky enough to be provided with a special Oilatum Daily hamper packed with items to help support taking care of my Beans and their dry/sensitive skin. Oilatum also provided me with 10 tips on how to soothe and manage dry skin and I personally think they are great tips so I wanted to share them with my readers so they too can pass on the message and we can help more and more children to feel better.
Oilatum are specialists in dry skin so they know that a daily skincare routine really can help to manage children's dry skin and as a family who has used Oilatum regularly for a few years now I can fully back up that claim. Oilatum Daily asked Mums to pick their favourite easy to follow Oilatum Comfort Skin Tips and these have now been approved by the British Skin Foundation. Each tip is designed to support parents manage their child's dry skin. You can try one tip a day for 10 days, or use them individually to see what works for you and your family.
Tip 1 – when it comes to bath time, try to make sure the bath water is just warm, not too hot. Hot water can aggravate your child's delicate skin.

Tip 2 – Try to keep your little one's bath time to 5-10 minutes as too much time spent playing in the bath can cause excess drying out of the skin!

Tip 3 – Avoid soaps and harsh detergents as these can dry out the skin. Use a bubble bath that is especially designed for your baby's skin.

Tip 4 – Wrap your child in a soft, fluffy towel – be careful to pat the skin dry rather than rubbing as this can affect dry, sensitive skin.

Tip 5 – Moisturising cream can be especially effective when your child's skin is damp, so apply it as soon as you've patted them dry to lock all that moisture in.

Tip 6 – Make moisturising fun with a game. Little ones can keep their arms out straight and stand still like a scarecrow while you apply moisturising cream – no matter how much it tickles!

Tip 7 – As you apply the moisturiser remember that your little one's hair might be hiding dry skin, so check for dry patches that might have been overlooked.

Tip 8 – Try and keep the temperature of your little one's bedroom cool – if it's too warm, this could affect their delicate, dry skin.

Tip 9 – Wash clothes and bedding with non-biological products that are kind to dry, sensitive skin and rinse clothes twice to be extra sure that all traces of soap residue have disappeared.

Tip 10 – Where you can, dress your child in loose fitting clothing made of natural fabrics such as cotton – try and only use cotton bed sheets as these are cooling and comfortable for dry skin.
We regularly use the Oilatum Daily Junior Shampoo since Little Bean and Jelly Bean have been prone to dry skin on their scalps, perhaps it their blonde hair?! We also like the Oilatum Junior Head to Toe Wash.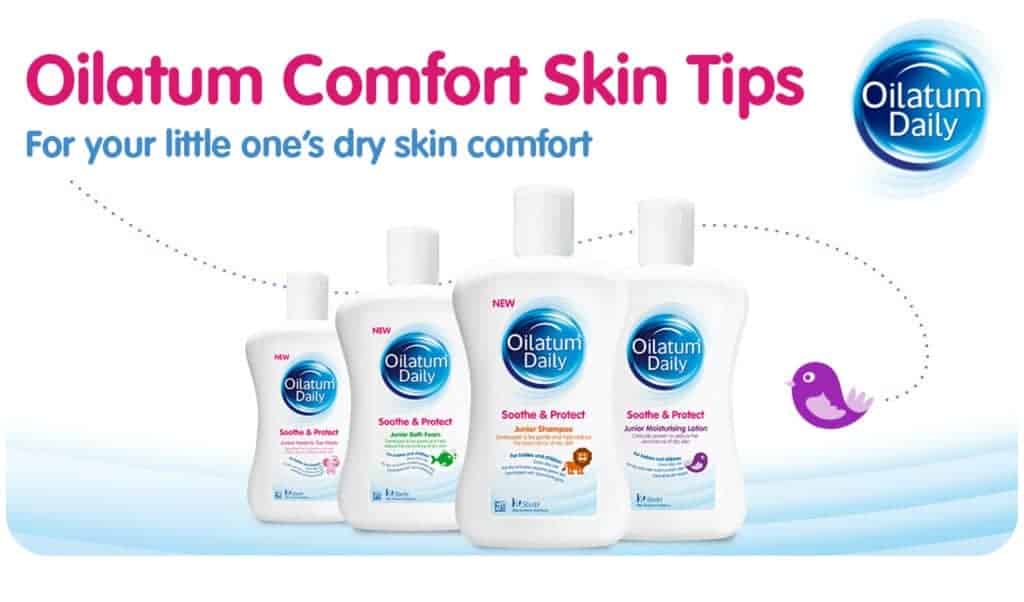 DISCLAIMER: We were provided with a hamper of items to help with our Dry Skincare routine but we buy Oilatum regularly anyway. All words, images and opinions are my own and may not be copied without my permission.