How to create a glam bedroom
You can make your bedroom glamorous with a few simple touches. You need to focus on feminine and elegant pieces that elevate the room. Glamour is all about luxurious materials and rich colours. Think mirrored furniture, plush carpets and bold accent colours. A glam bedroom can make you feel like a princess at home. You should feel comfortable and cosy in your bedroom. You need to add a little bit of your personality to the room with your sense of style.
Follow this quick guide to make your bedroom as glamourous as Kim K.
Colour schemes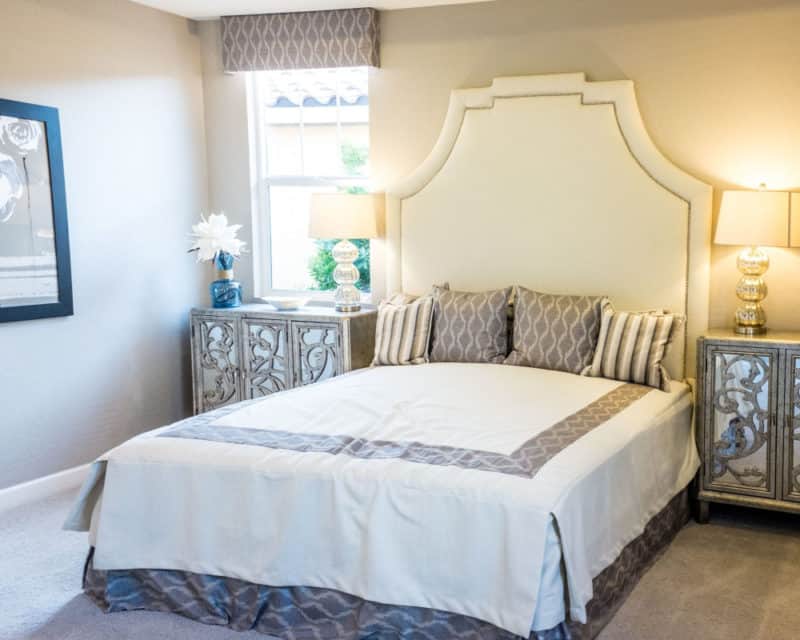 Glamourous rooms tend to stick to metallic textures, neutral tones and one bold accent colour. You could have a feature wall with some detailed wallpaper. The wallpaper should have an intricate pattern with a few metallic or glitter touches. It will sparkle when it catches the light.
Pair the wallpaper with neutral tones, like cream, white and beige, to soften the room. Your feature wall will be the focal point, and the rest of the room can be painted plain. If you want to add a little colour, you could choose one bold accent colour like hot pink. The accent colour could be subtly included in the wallpaper to tie everything together.
Bed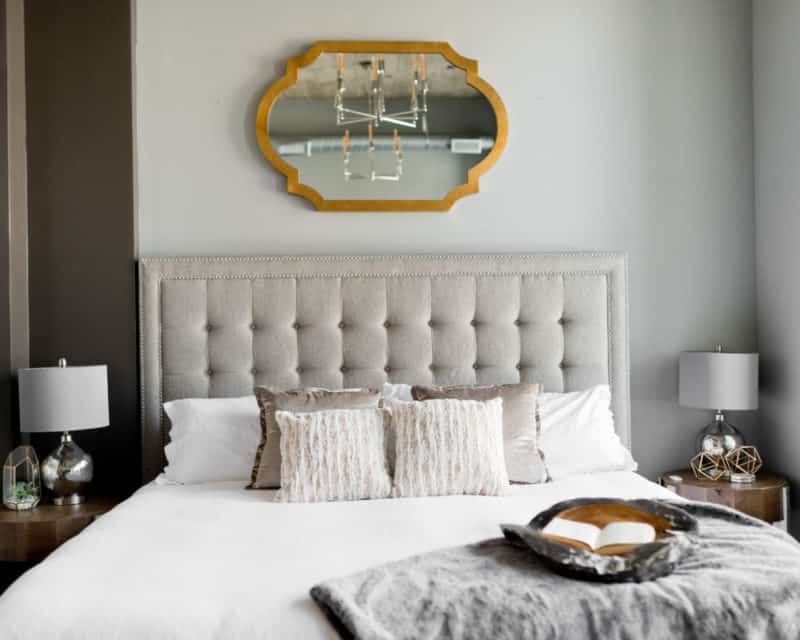 Your bed should look like it belongs in a five-star hotel. You need a velvet quilted headboard and a king size mattress to fill the room. You could even add studs or crystals to the headboard to glam it up a little. Dress the bed with crisp white sheets and plenty of throw pillows. You can have a few big throw pillows in neutral tones and some smaller ones in hot pink. You should include a few cushions with sequins for a little extra sparkle.
Furniture
The furniture in your room should be mirrored for the classic glam look. Or, if you don't like mirrored furniture, you could use white furniture instead. Fitted wardrobes in the bedroom are a great way to add a glamourous touch without compromising on space. You can keep all of your beautiful clothing stored and organised. You could even add a few LED strip slights to the wardrobe for a luxury touch.
Lighting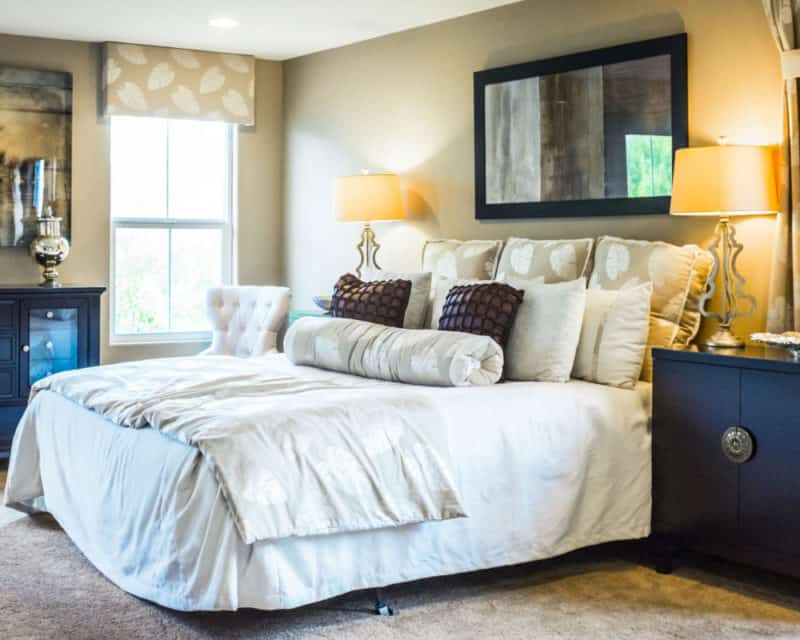 You need dramatic and ornate lighting in a glam room. Find a chandelier with crystal finishing's to hang in the middle of the room. You can add two bedside lamps with crystals dangling around the lampshade. Try to make the room sparkle with different types of lighting. Display a few scented candles on your bedside table and dresser for your self-care nights.
Curtains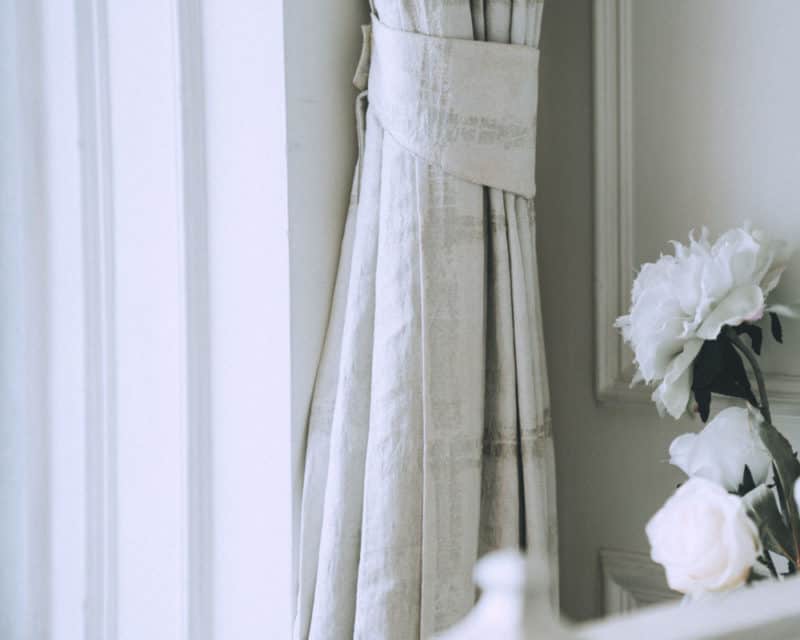 Soft furnishings are the best way to make your bedroom more comfortable. Luxurious curtains can help you create a glamorous, hotel chic bedroom.
The Snug Company offers made-to-measure curtains in all sorts of styles and fabrics. You can choose from chenille, velvet, embroidered or voile for your luxurious window treatments. Whether you want floor-length curtains or just a pair that will cover the windows, The Snug Company can design them to suit your needs.
Get 20% discount at The Snug Company with code "MUMMYMATTERS"
Finally, your glam room should always be impeccably clean and tidy. After all, a floordrobe hardly says luxury hotel room…