Bendy Bunk Light from Room to Grow
Several problems can occur when the need arises for children to share a bedroom. Obviously, arguments are at the top of that list, although siblings will argue no matter where they sleep. We have encountered the problem with Ollie and Albie sharing a bedroom that has been mornings when either one of them wakes before the other. The one who wakes first gets bored and inevitably wakes up their brother, and then we have a grumpy brother on our hands because they are overtired.
The Kelly Bunk Bed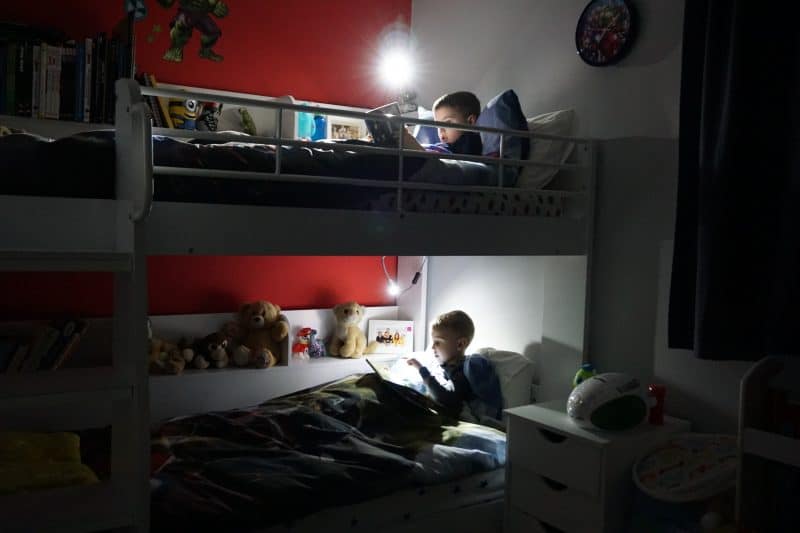 The boys sleep in a gorgeous bunk bed to save on floor space in their bedroom, giving them more space to play and spread out. Their Kelly Bunk Bed from Wayfair has fabulous shelves next to both beds on which the boys store books, toys, night lights and a drinks bottle. Last week I added a little something extra, which has made all the difference to their mornings . . .
Bendy Bunk Light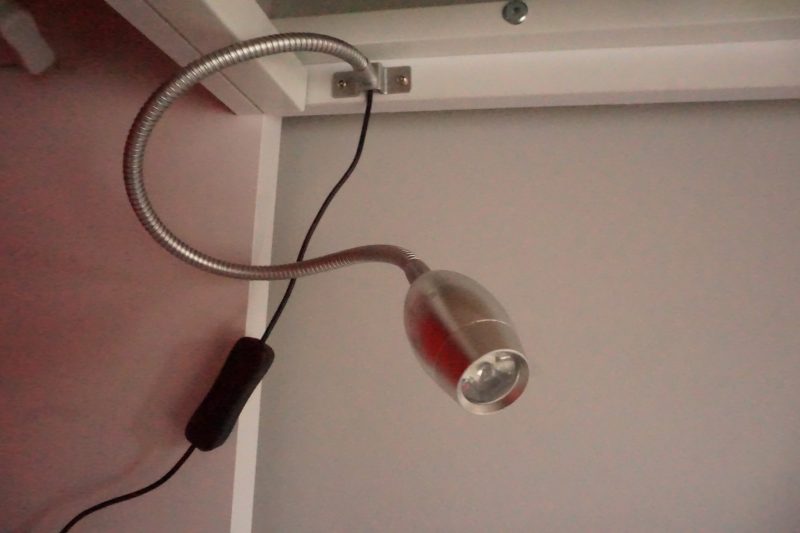 The Bendy Bunk Light is a trendy, lightweight 'snakehead' reading light that is perfect for Children's High Sleeper Beds from Room To Grow. It runs off the mains to need access to a socket or USB port, and the light needs fixing to the bed. The bendy design means the reading light can be bent into any position to read or play with toys in bed, easy for the child without disturbing other occupants in their room. With a high powered 2w LED as its light source, it is designed for over 50,000 hours of reading.
Fitting the lights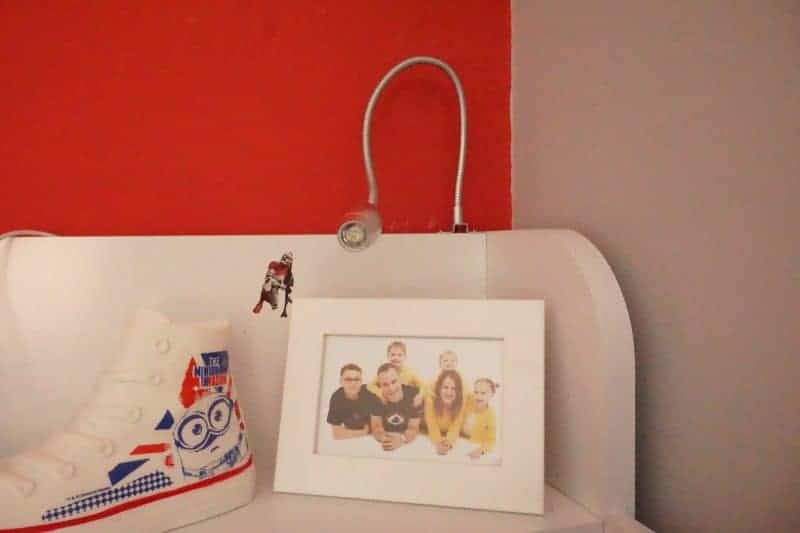 I must admit although the lights only require two screws to hold them into place, I didn't really like screwing them into the bed frame, and because of the weight of their beds, I couldn't move them away from the wall, so I did find this quite awkward. Personally, I prefer the clip-on style of reading lights as that makes them more versatile. The Bendy Bunk Light is child safe and tested to exceed BS EN 60 598.
What the boys think to their Bendy Bunk Lights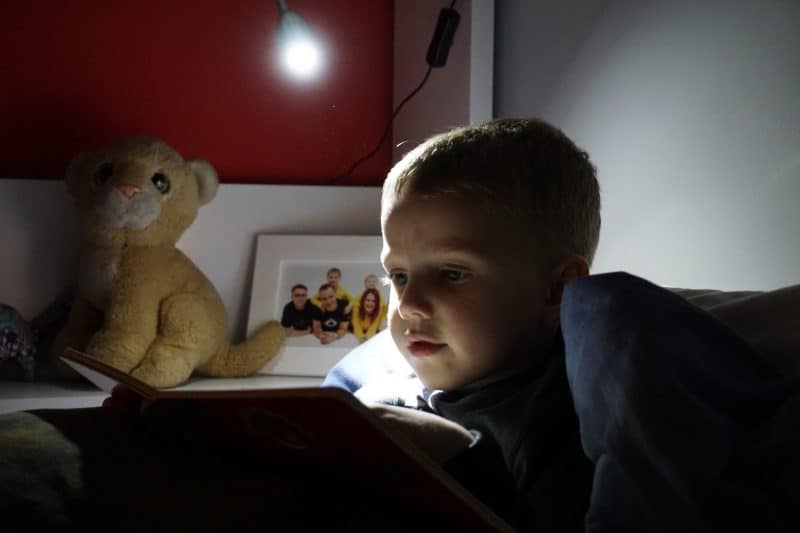 Their reaction to seeing their new lights was exactly as I expected it to be . . . squeals of delight followed by a string of "awesome, wicked, cool" and other such positively excitable words.
On the first night, Albie requested that he not have a story at bedtime as per usual. Instead, he wanted to 'read to himself' with his new light, which we thought was quite sweet. We told him it was ok on this occasion, but bedtime stories are an important part of our day, so now we have a bedtime story followed by solo reading time for 10 minutes. This has been a very welcome addition as it has helped both boys to settle down to sleep without all the usual "I need a drink, the toilet, my pillows are too fluffy, flat . . . " I am sure you know the dialogue well enough.
In the mornings, they have woken up and popped their lights on to read or play with their toys independently and haven't been waking each other up, which has also meant a calmer morning all round.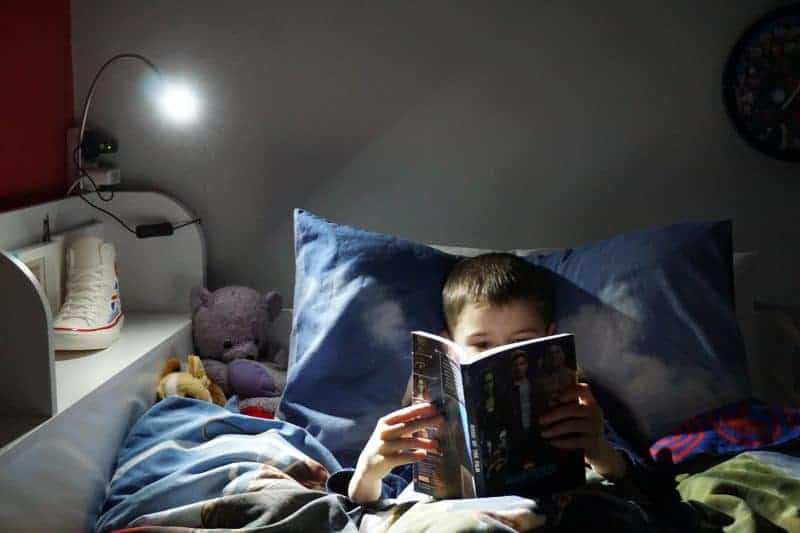 Who knew something as simple as a Bendy Bunk Light could make such a big difference?
DISCLAIMER: We were sent two Bendy Bunk Lights from Room to Grow in exchange for this post. All words, images and opinions are my own and may not be copied without my permission. I have not been instructed what to write.