My day started around 8.30 am when I was woke to the whisperings outside my bedroom door of Curly saying to Baby Bean "you go and give this one to Mummy". The bedroom door then opened and Baby Bean came running in, closely followed by Curly shouting "Happy Mother's Day" and both of them thrusting presents, cards and flowers in my face, followed by kisses and cuddles. Couldn't ask for much better than that now, could you!
Curly then disappeared from the room for a few moments and returned with his "Book of Knowledge" – this is an old book which I had when I was a child and kept for my children. It is one of his favourites and he refers to it all of the time, it has a section on the Human Body, a section on Animals, Mechanics and Birds. So, why did Curly come running in with this first thing in the morning?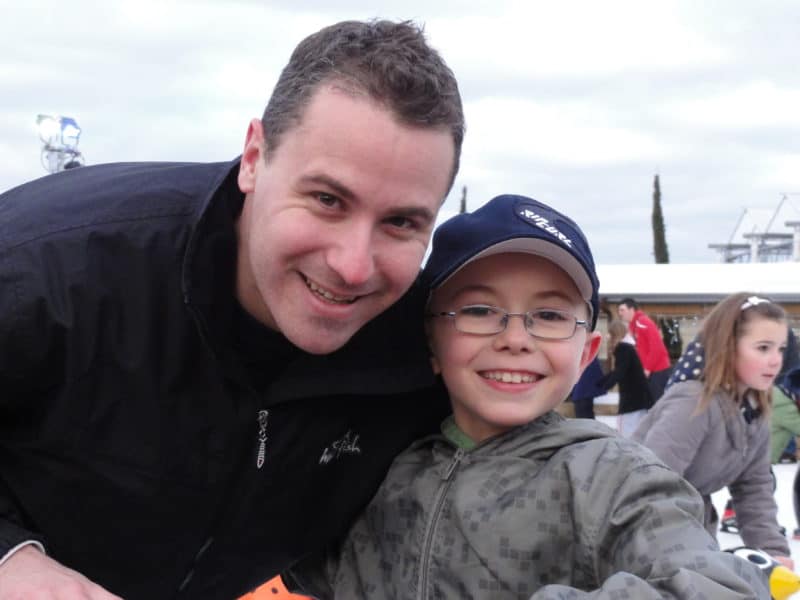 Well following on from yesterday's post "Big Brother Knows", he was apparently so excited about the news of the new baby that as soon as he had woken up this morning he got out his Book of Knowledge because he had remembered that somewhere in its depths was a section on a baby growing in a Mummy's tummy. Bless him, he had even worked out that he thought the baby probably looked like the one in the two or four-month picture!!
Hubby said that he was woken by Curly at 7 am who was so keen to show him what he had found in his book. He wanted to show it to me so that I would know what Baby was doing in my tummy. How cute is that? He really has amazed me and touched my heart as I didn't expect him to be this excited, especially as he has been through it all before. I guess he's a few years older this time and so it all means something different to him!!
The next part of my day was an enjoyable outing with my Mum and Baby Bean to our favourite place in the world! A SHOPPING CENTRE!!! We had a lovely time and managed not to break the bank, Baby Bean was her usual amusing self and it was lovely spending quality time with my two favourite ladies.
However, back home things were a different story. Curly had returned to his Mum's for the day and Hubby had invited his Mum, Dad and Sister over. Hubby was cooking the main course whilst his Sis was providing starter and dessert. The starter went well and so too did the mains – if not for everyone feeling a little too well stuffed!!! Hubby does like to cook for the entire street. The plan was they would all go for a walk to see the new house we are buying and then come back for dessert later but that was not to be.
Unfortunately, Hubby's Mum was not feeling too good, she has heart problems which had been playing her up for a few days and then went into overdrive after lunch. She was rushed off to hospital and has had to stay in overnight whilst the Docs perform more tests and keep her hooked up to the machinery to see what is going on. Not quite the day she had planned I'm sure but she's in the best hands for now.
NOTE to MIL, we hope you are feeling better soon, take care and do as you are told – if you need more mints (wink – private joke) then just let me know and I'll drop some in for you xx