Have a Cracking Christmas with Paperchase
Paperchase is a shop that I have loved for a long time, not only do they sell gorgeous stationery which is perfect for a stationery hoarder like me but they have great gifts too. Little Bean is following firmly in her Mummy's footsteps and will always ask to go in there when we have a girly day out.
Last week I was invited to my local Paperchase at Queensgate Shopping Centre in Peterborough so they could show me their Christmas ranges. They had so many amazing products to choose from that I decided to put a few little collections together to give you some ideas;
Christmas Fun and Games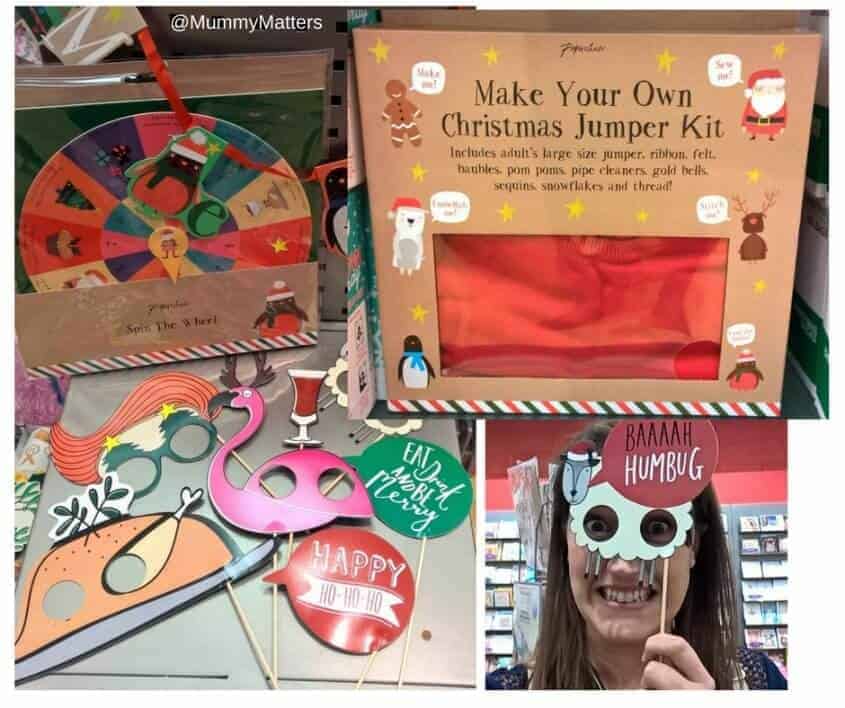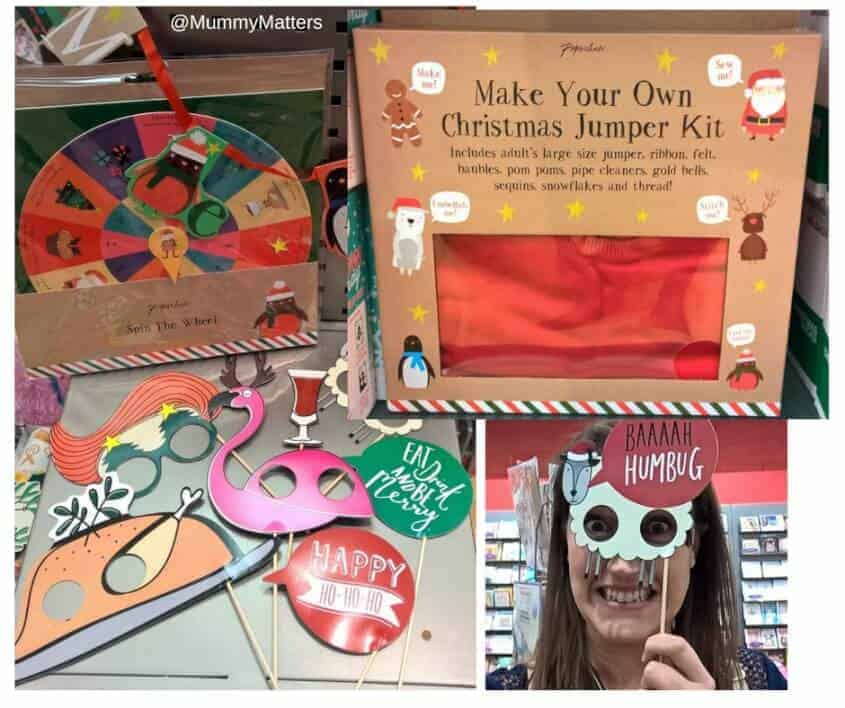 There was a time that you would rather have worn a bag over your head and wear a Christmas jumper but these days nearly everyone wears them and generally the tackier the better! So what could be more fun than making your own Christmas jumper with this kit?
The Paperchase staff at Queensgate are even having a competition to see who can make the best jumper. I also liked the Spin the Wheel Game for some Christmas party fun or to liven things up after Christmas lunch. Finally, you can't have a Christmas get together without the Festive Photobooth props (I absolutely LOVE these).
Office Party Attire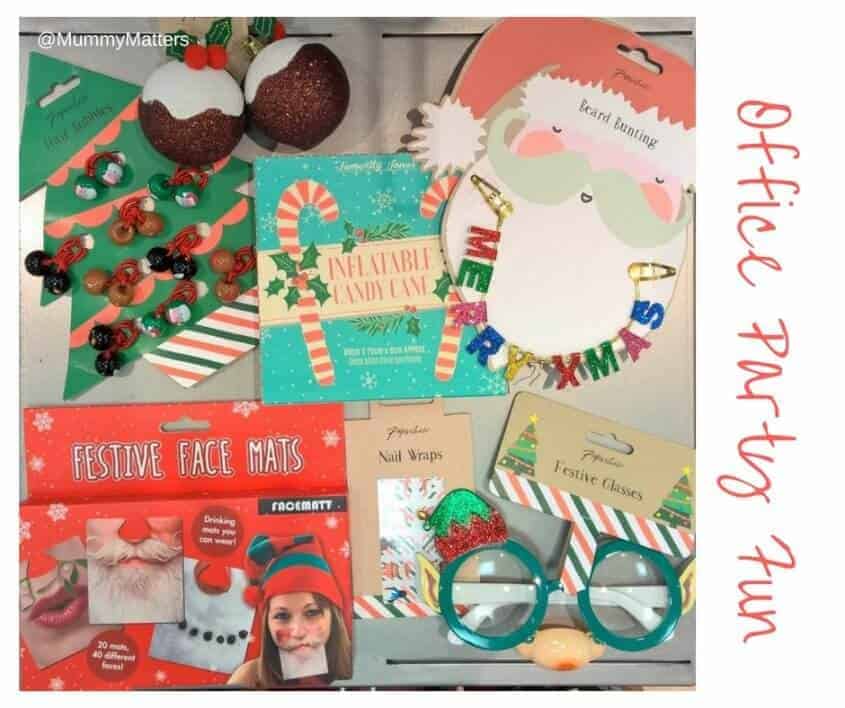 Paperchase has a great range of 'fun Christmas party' attire, whether you're looking for festive hair bobbles, beard bunting or an inflatable candy cane you'll find it all here. Last year we had lots of fun with Face Mats so I can see these Festive Face Mats being a big hit this year and I shall definitely be treating myself to some Christmas nail wraps!!
Gifts for Cat Lovers everywhere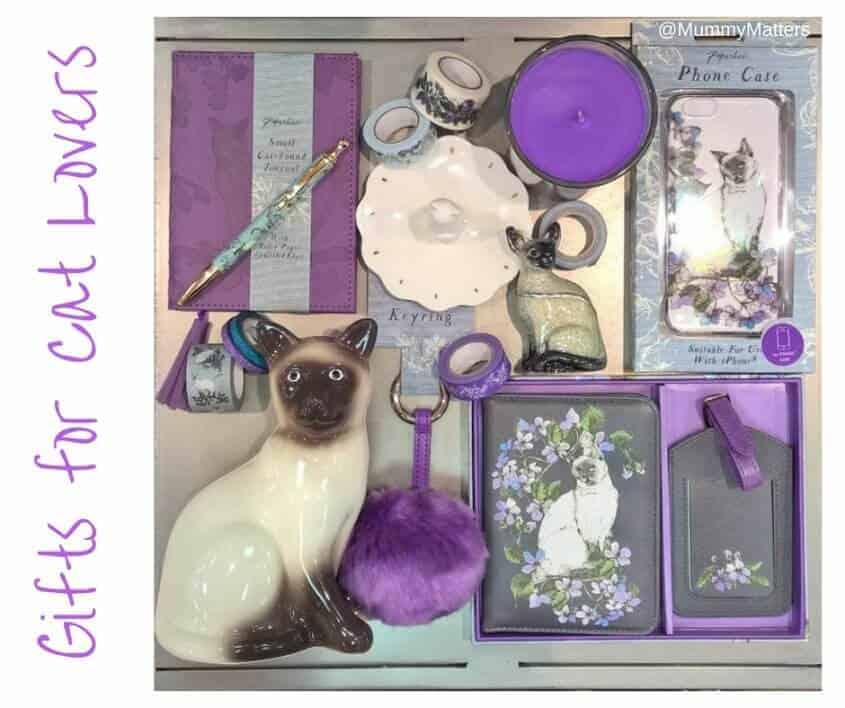 Personally, I'm more of a dog lover but I can still appreciate a pretty gift when I see one and the Arcatia gifts are one of Paperchase's most popular gifting ranges at the moment. For the organised cat lover there are diaries, notebooks, pens and pencils, for the crafty ones there are paper tapes, stamp sets and beautiful embellishments. Homestyle gifts include scented candles, photo frames and trinket boxes.
Gothic Garden Gifts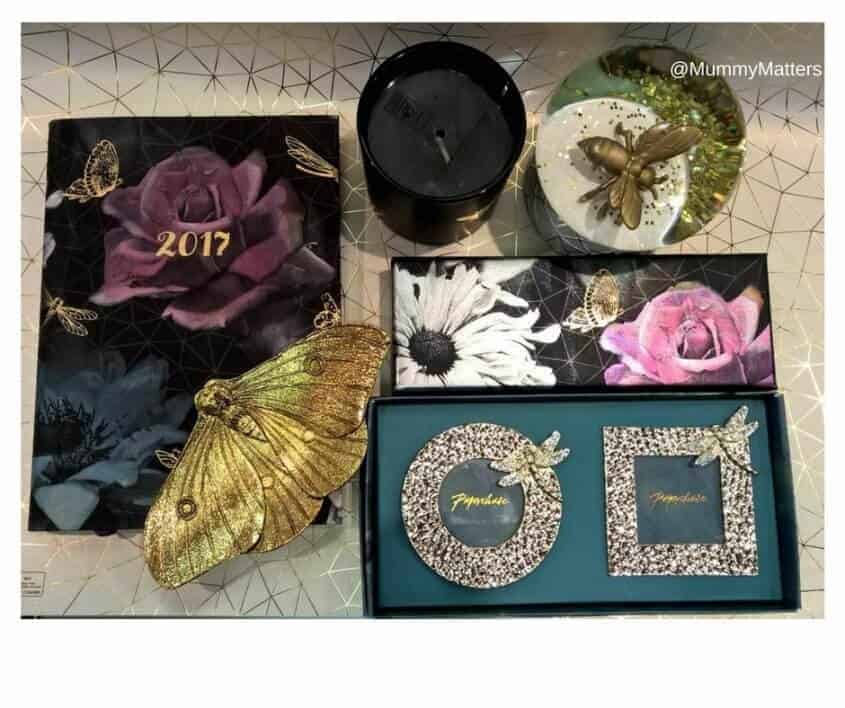 This is without a doubt my favourite collection in Paperchase at the moment, I LOVE the black flowers contrasting with the white/gold geometrics, it's all just so eyecatching and feminine without being really pink and girly. I LOVE the Bumble Bee glitter globe, if only I had a nice desk to stand it on! This is a really big range too with items spread around the store including gift boxes, bags, diaries and notebooks. You'll be hard pushed to only select one or two items, I know I am.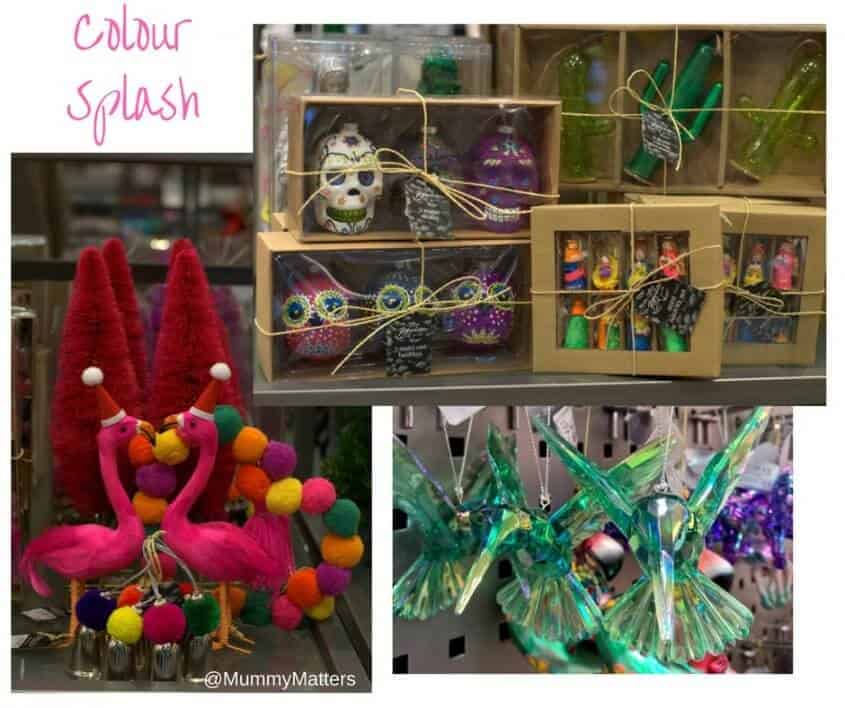 There was no way this collection wasn't going to catch my eye. For those that don't want 'traditional' Christmas decor then this funky Mexican-inspired range could be just what you are looking for. Those festive Flamingos wouldn't look out of place in the lounge of Queen Vic but I love them nonetheless, it's great to see some vibrant colours. We tend to have bright colours on the children's tree in the playroom.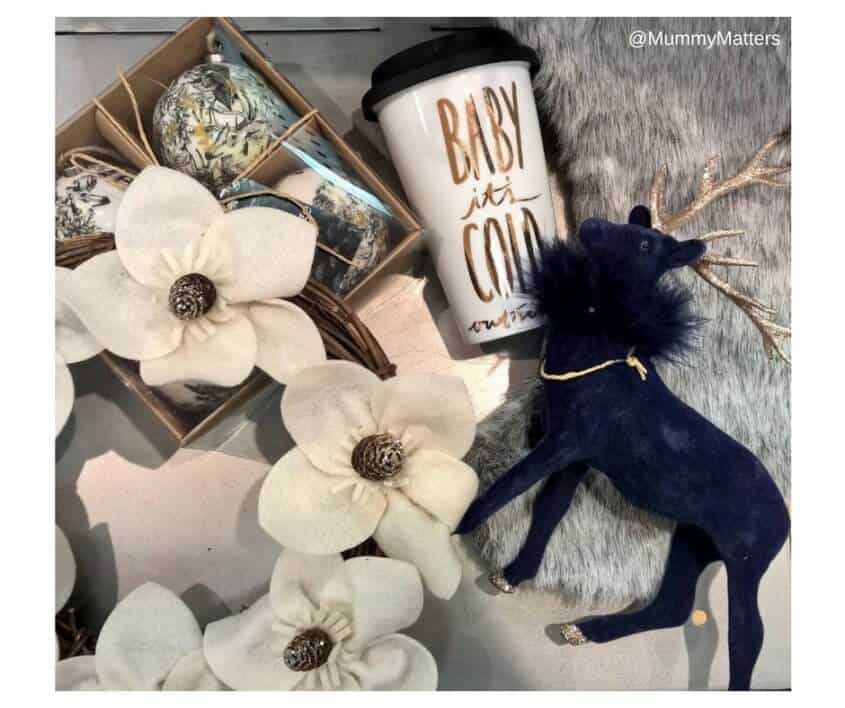 Stags are still big in the home interiors department and this Woodland Stag collection would make a great addition to a Stag loving home. This collection conjures up images of a roaring log fire, hot chocolate and marshmallows perhaps served up in this ceramic travel mug for a chilly winter walk? The cream flowered wreath and Stag would look perfect at Christmas but could be left out all year round.
Stationery is King
If there is one thing that Paperchase know well it's stationery and especially books, journals, planners and list pads for those who love an organised life. They have designs and colours to suit all tastes and some many which match their key collections. Personally, I'm a sucker for those with catching quotes on but then I do love a good notebook and planner.
Paperchase is packed with gifts, stationery, crafting, cards, wraps and Christmas galore but even if you don't know what you're looking for just speak to a member of their friendly and enthusiastic staff who will be only too happy to help you find the perfect product to fulfil your needs.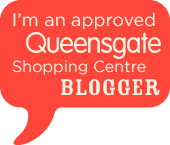 DISCLAIMER: I received a goody bag by way of thanks for my time in collating this post as a #QBlogger. All words, images and opinions are my own and may not be copied without my permission. I have not been instructed what to write.