Happy New Year!!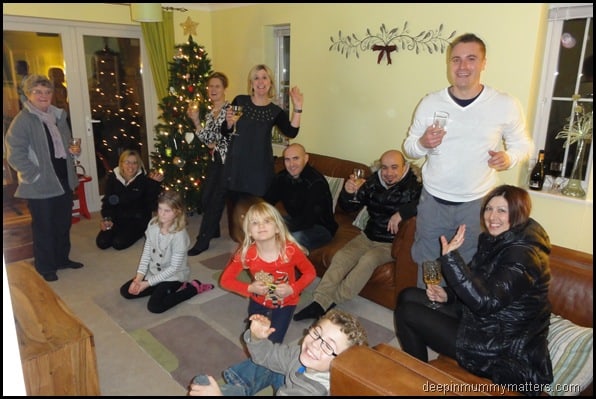 Last night we celebrated the start of a new year with our lovely neighbours, it had been touch and go whether we would be holding our celebrations because of the weather but we don't like to have something like a bit of wind and rain spoil our fun so we put up a Gazebo outside, pulled out the patio heater, rigged up the fairy lights and cracked open the wine for a celebration with some great friends. The children were playing football until about 11pm before retiring to the warmth of the lounge and the entertainment of Skylanders on the Wii.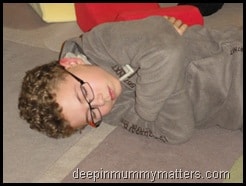 We gathered around the TV at 11.45pm ready to count the New Year in with all the party people on the London Embankment, we 'tried' to sing Auld Lang Syne and we enjoyed watching all the fireworks but my 12.10am it was a little too much for some . . .
We were happy to welcome some new neighbours to our little group and they fitted in perfectly, heck we have already started making plans for more neighbourhood street parties throughout 2012, any excuse to bring out the bunting!
2011 wasn't the best of years so we were pretty pleased to say goodbye to it but I'm starting the year optimistic and I have my fingers crossed that 2012 will be a better year for everyone. So to all my beautiful family, friends and Mummy Matters readers, may 2012 be a wonderful year for you all – wishing you good health, wealth and happiness xxx