As the weekend began our neighbours probably thought we were a little more odd than usual. Whilst they were snuggling up in front of the TV, Hubby and I were out in the garden lighting a fire! Such is the life of a blogger!!
During the Summer I had been sent a Certainly Wood Fire Starter Kit to put to the test but the Summer ran away with me and the opportunity never arose. Once upon a time Hubby and I would regularly light up the fire pit in the garden and sit outside until late into the evening with a lovely bottle of wine but we sold the fire pit as we just don't have the same 'feeling' for our garden since we moved to our new house four years ago.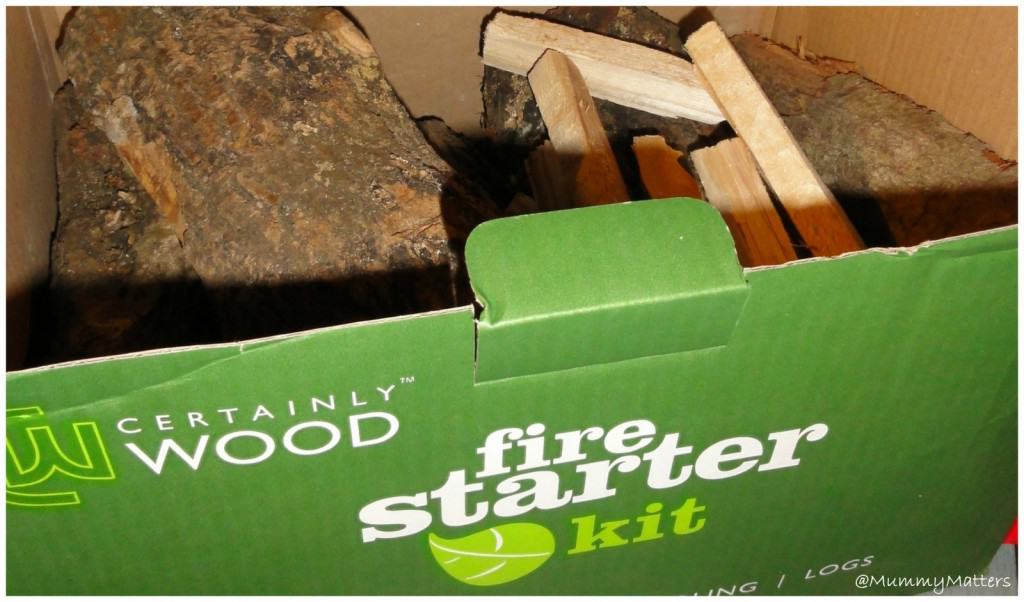 Friday night reminded us how nice it can be to sit outside of an evening, enjoying the quiet away from the TV and bright lights of indoors. Our Philips Solar Light gave just the right ambience and enough light to enable us to try something new but more of that in a moment.
Certainly Wood supply sustainable British Hardwood, kiln dried logs which are recommended by the UK's major stove manufacturers and distributors. Now if you had asked me before last night, I would have said that 'wood' is 'wood' right. Wrong! Yes I used to be a girl guide but those days are a whole lifetime ago and to be honest I can't even remember camp fires.
If you have a Wood Burning Stove, a Chimenea, a fire pit or are planning a traditional camp fire then you need a supply of Hardwood. Certainly Wood only supply Hardwood from Broadleaf which is a slow growing deciduous, it is high density, burns slowly and provides a slower, steadier heat output. By comparison Softwood comes from Conifers which are fast-growing evergreens. They are low density, they burn fast and provide a rapid, high heat output. Both types of wood have a similar calorific value per KG but the density of softwood is about half that of hardwood.
I'm not going to pretend to be an expert in wood burning and the costs/energy efficiency so for all the technical information head over to Certainly Wood to find out more.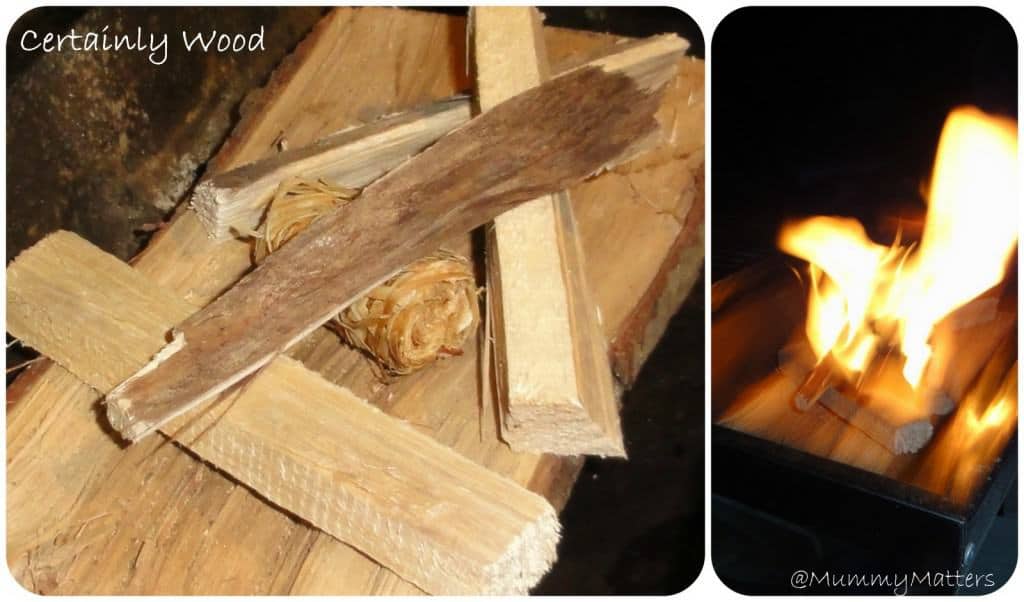 Thanks to Certainly Wood, the kindling and the natural fire starters provided in the kit our fire was underway in less than 10 minutes providing a lovely comfortable heat. We lit the fire using a Zippo Flexible Neck Utility Lighter which was a great piece of kit. The flexible neck means that you can light the fire without having your hands in direct line of the flames as they go up. It can be refilled time and time again so we will be using it for many BBQs and fires to come.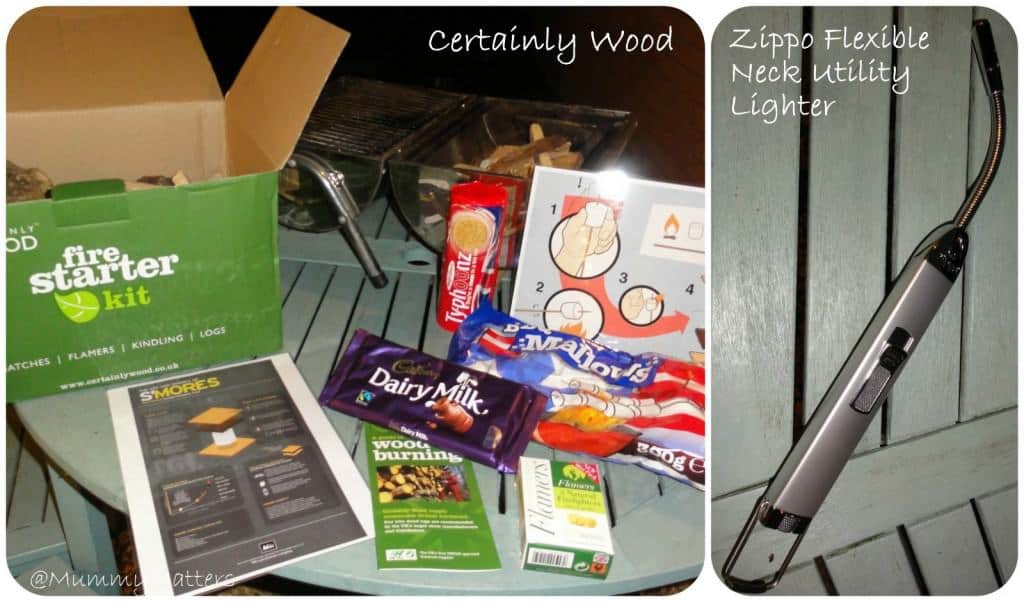 Getting back to our evening, Hubby, Curly and I had a go at making Smores with the ingredients that had been sent along with our fire kit. The first time I tried Smores was at a friends birthday party in the Summer. Karin is an ex-pat from the US and Smores are a happy memory of her childhood and since I'm all about trying to make happy memories for our children I thought it would be fun for us to try. We toasted marshmallows using bamboo skewers and then sandwiched them between digestive biscuits with a slab of Dairy Milk Chocolate. I think you will agree from these pics, Curly was impressed.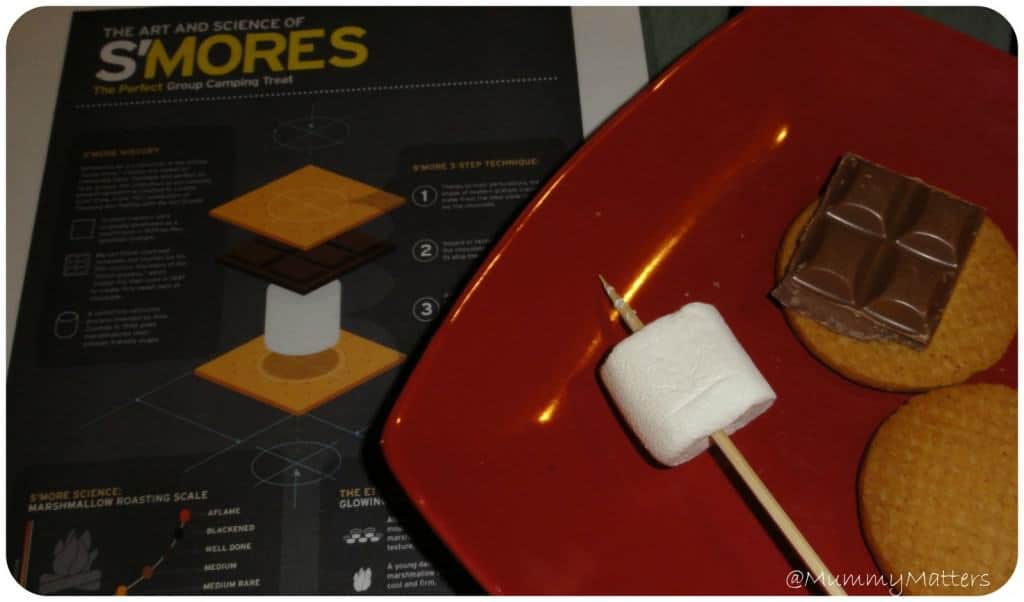 As for the neighbours, well they said they had come out to look at the stars but I think they could taste the marshmallows floating on the breeze so they popped around to join in the fun and share in the Smore love!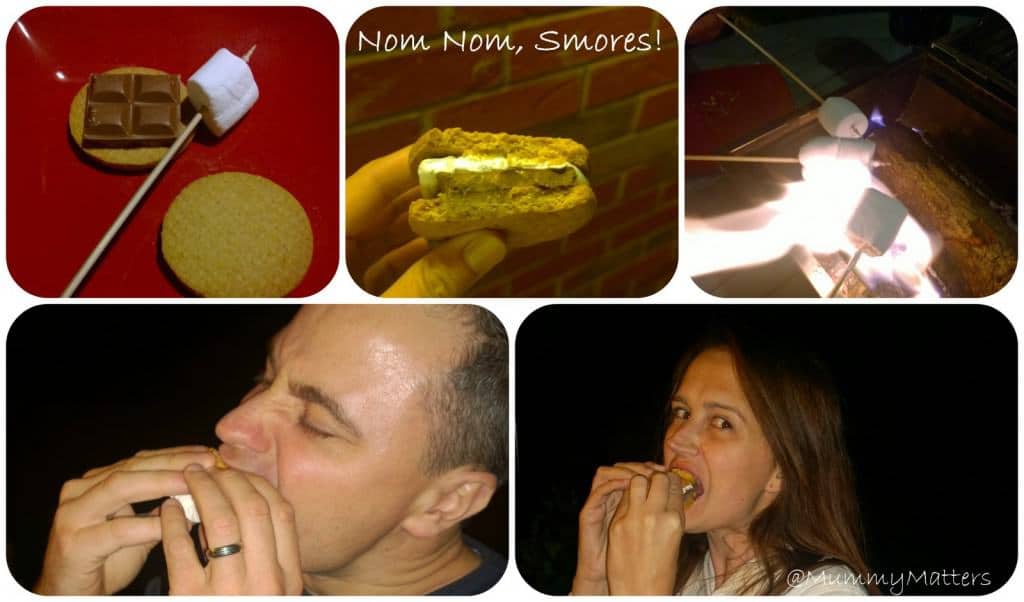 What say you? Has the Summer finished or do you plan on stretching it out as long as possible?
DISCLAIMER: We were sent the Certainly Wood Starter Kit along with ingredients for making Smores and the Zippo Flexible Neck Utility Lighter for the purpose of his post. All words, images and opinions are my own and may not be copied without my permission.