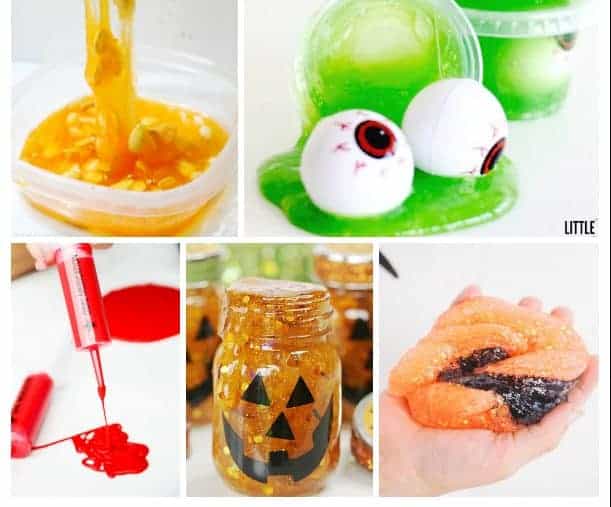 20 Gooey Halloween Slime Tutorials
If you're looking for something scarily good for Halloween this year, get ready to get sticky and messy with some super simple DIY Halloween Slime Tutorials.
Halloween Preparations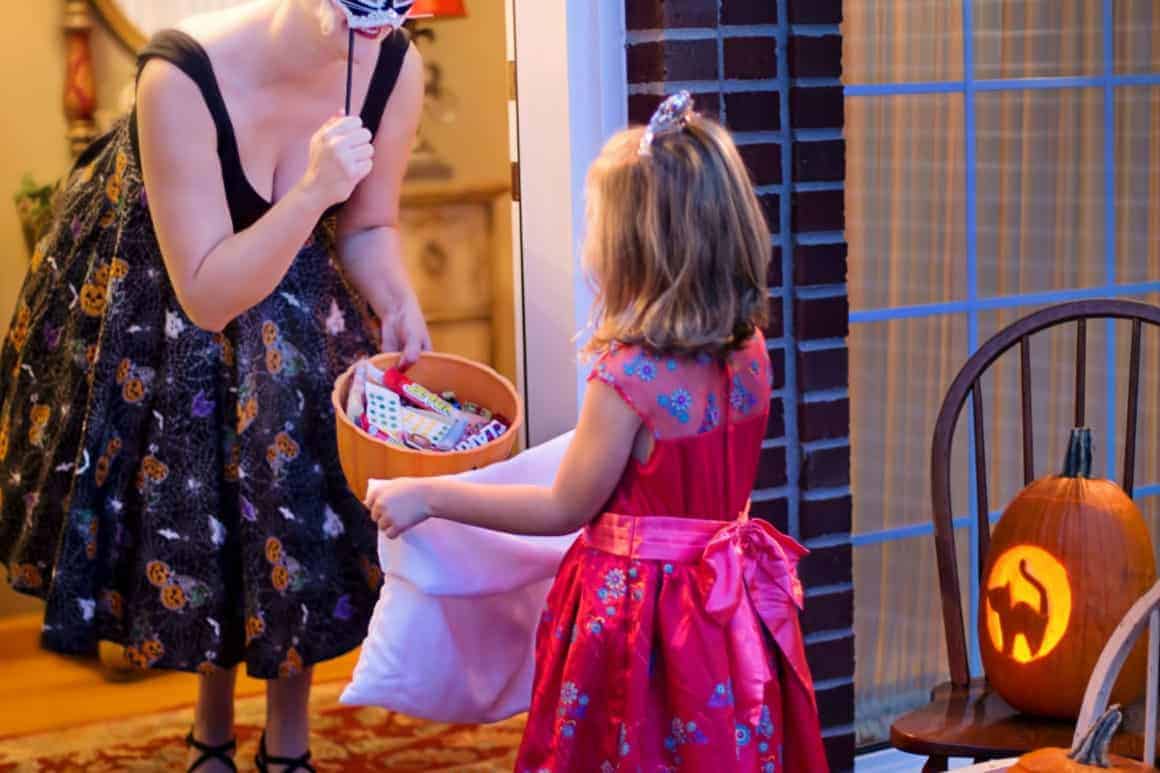 When people think of Halloween, their minds automatically go to candy and costumes. And while that might be true for all of us (Reeses please!), you can actually turn Halloween into a pretty cool crafting time as well. This Halloween, why not take the slime challenge and see just how many of these creepy, yet awesome, Halloween slimes that you and your children can create?
And who knows, maybe you'll get a burst of extra energy and make up a bunch to hand out to the neighbourhood kids! You would totally be the coolest house on the block if you were handing out Halloween slime to all the trick-or-treaters! (the parents might think differently…)
Start Creating Now
Make certain that you check out all the varying Halloween Slime tutorials as there are over 20 scary-good ones to check out. Who knew that there were so many variations of slime to consider and make? So, what do you say? Do you have what it takes to make them all? The countdown to Halloween is on so you better start creating now!
Halloween Slime Tutorials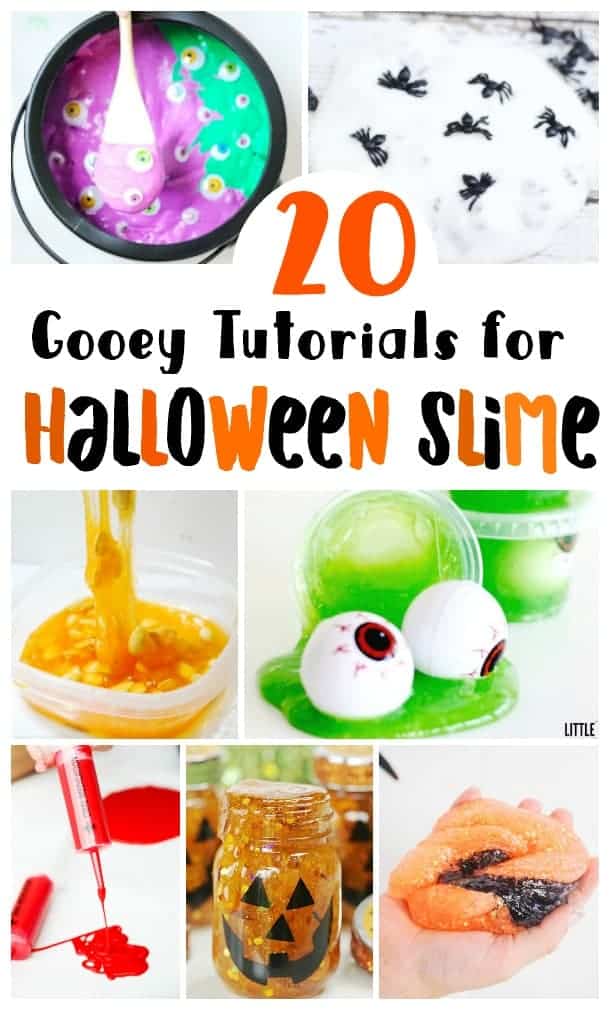 I have searched the internet for some of my favourite slime recipes and am sharing them with you today. Not only is slime great fun to make, but it's also a great sensory medium for learning through play. Sensory play helps children to use their imagination, build creativity, and develop fine motor skills.
Witches Brew Halloween Slime – The Soccer Mom
Glittery Black and Orange Halloween Slime – Dad Life Lessons
Pumpkin Slime – Messy Little Monster
Eyeball Slime – Little Bins For Little Hands
Easy Mason Jar Halloween Slime – The Best Ideas For Kids
Candy Corn Slime – Crayons and Cravings
DIY Halloween Monster Slime – Ottawa Mommy Club
Oozing Blood Slime – Military Fam of 8
Spider Halloween Slime – Sweet T Makes Three
Frankenstein's Phlegm Slime – Dream a Little Bigger
Jack O Lantern Slime – The Farm Girl Gabs
Zombie Halloween Slime – DIY Candy
Red and Black Halloween Slime – Our Wabisabi Life
Hocus Pocus Slime – Simplistically Living
Toxic Waste Glow in the Dark Slime – Crafty Morning
Spider Egg Slime – Sugar, Spice, and Glitter
Roach Slime – Mom Dot
Skull Slime – STEAMsational
Black Cat Slime – Sweet T Makes Three
Beaker Creatures DIY Halloween Slime – Learning Resources
What are you waiting for?
Slime-making has been top of kids activity lists for a long time now and they aren't getting bored of it yet. So what better time of year to perfect your slime than in preparation for Halloween when only the gooey, creepiest, slimiest of slimes will do? With all the amazing props in the shops for Halloween, you can really set the scene for your parties with slime bubbling over the tops of cauldrons, dribbling down pumpkins, oozing with eyeballs and spilling out of syringes.