It's an annual tradition in the Mummy Matters household that we carve our pumpkins and put them outside ready for Halloween. In the past we have pretty much stuck to the standard pumpkin faces with wonky mouths and eyes but there has been the odd occasion where we have ventured to do something a little more adventurous after looking on Google and Pinterest for inspiration.
Sky Cinema Halloween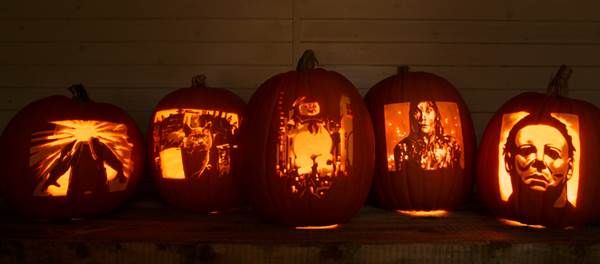 This year I was contacted by Sky Cinema who have been working with World Record Pumpkin Carver, Dave Finkle, to create five silver-scream ready pumpkins, each a hand-made intricate recreation of an iconic scene from some of the scariest Halloween movies of all time, all available on Sky's dedicated Halloween channel – Sky Channel 303.
Our Pumpkin challenge
Not content with just showing us the video of how to re-create one of Dave's Halloween Pumpkin carvings, I was challenged with carving one myself. Now I do love a challenge and I do love caving pumpkins so of course I said yes. They sent over a gift box containing a large pumpkin, pumpkin carving tools and a selection of stencils to try myself.
It's a family affair

The Beans always get very excited in the run up to Halloween and can't wait to be let loose on their pumpkins. They always know exactly what they want to do and won't be swayed by me or Daddy. Lillie wanted to do a cat this year and when she saw the picture of the cat from Pet Sematary she was adamant she wanted to give it a try whilst I went for Mike Myers from Halloween.
Carving up a storm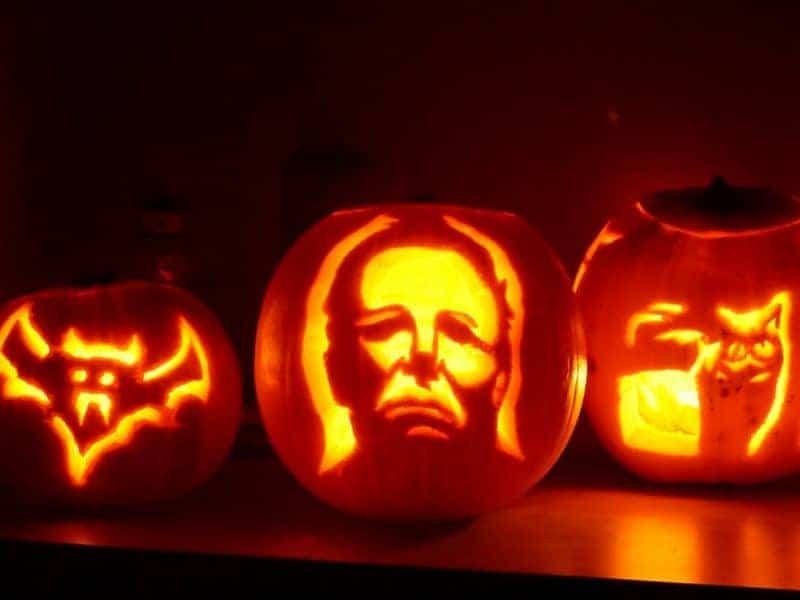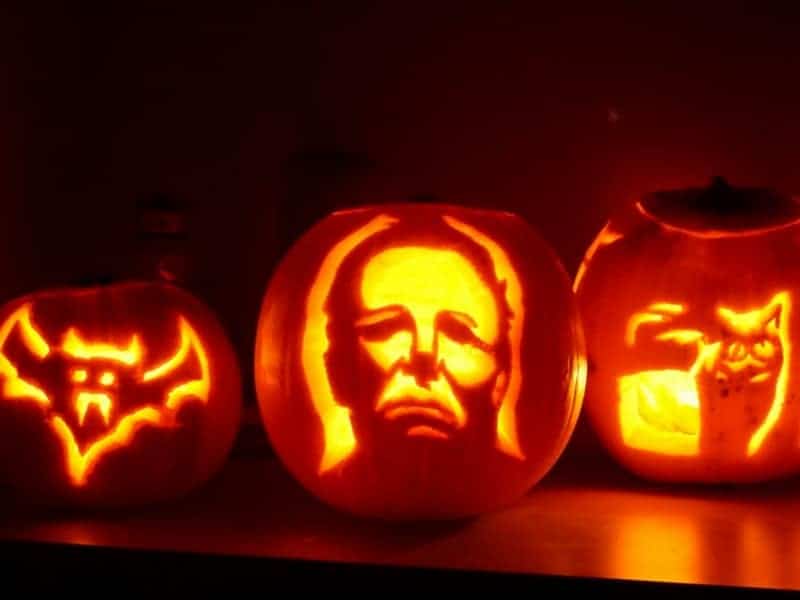 Normally when carving pumpkins we draw our designs onto the pumpkin first and then carve so our designs are as good as our drawing skills. As you can see from my Mike Myers, having a printed picture means that you'll get a much better finish, although I must admit, it wasn't until I placed the candle inside the pumpkin that it looked anything like it should. Without the candle, the carving made no sense at all.

We enjoyed doing our pumpkins so much this year, we have already started looking for ideas for next year! I'd love to see your pumpkins too, why not tag me (@MummyMatters) on social media.
Happy Halloween x
Latest posts by Sabina Green (see all)