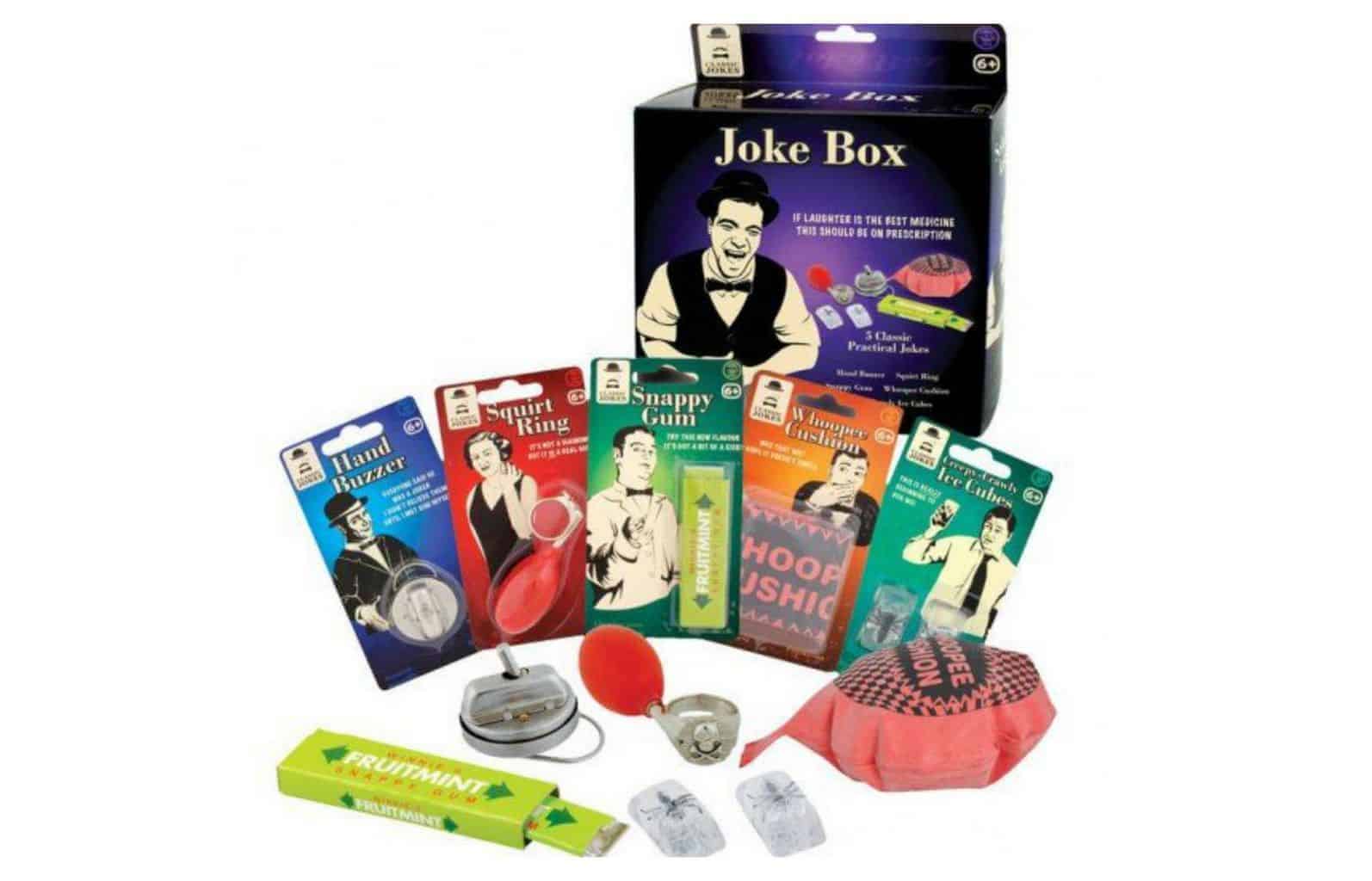 Gift ideas for a teenager . . .
Over the next few weeks we will be celebrating Beanie Boy's 5th birthday and Curly's 14th birthday. We have pretty much got ourselves sorted for Beanie Boy's birthday but it definitely gets more difficult as they get older because most of the things that you immediately think of for a teenager cost a fortune. One of Curly's favourite stores is Hawkins Bazaar, he could spend hours in there!!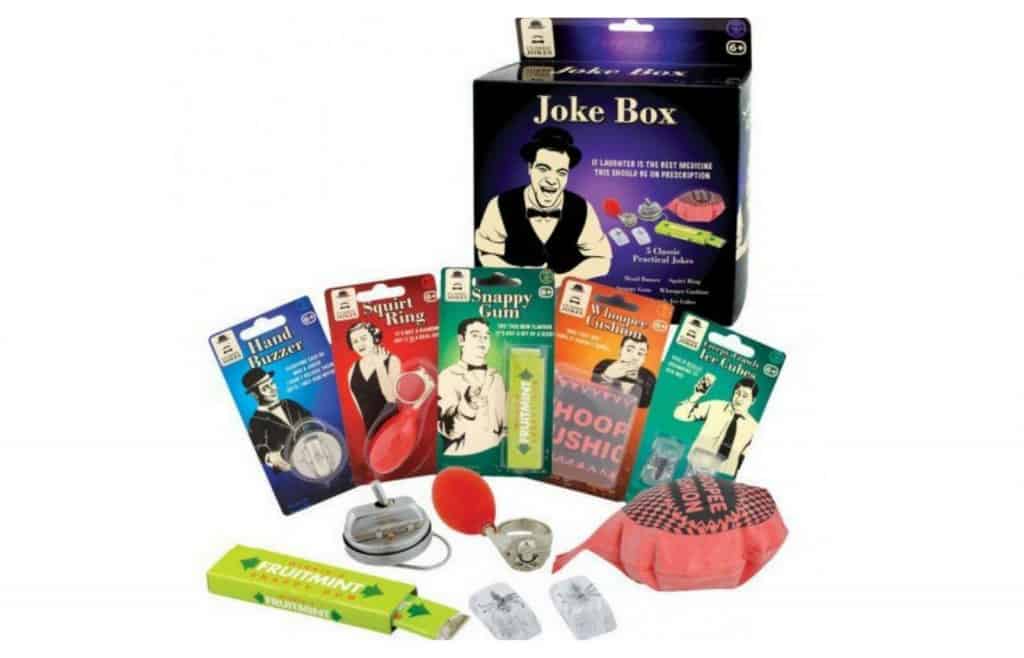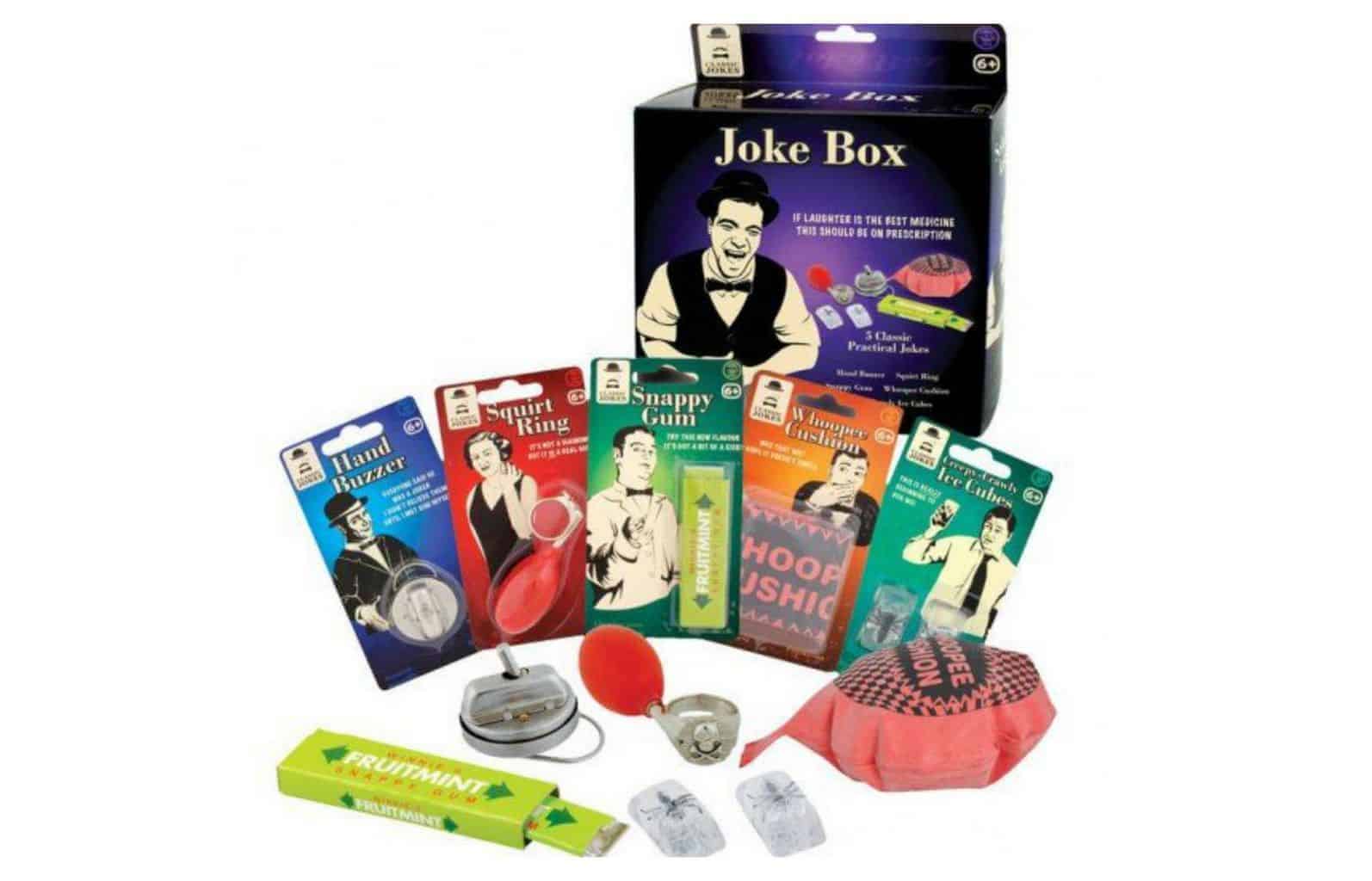 Joke Box – £10
Curly LOVES a practical joke so this would be right up his street. He has always thought he was a funny guy and will often save his pennies up to buy himself the latest tricks to catch his mates out.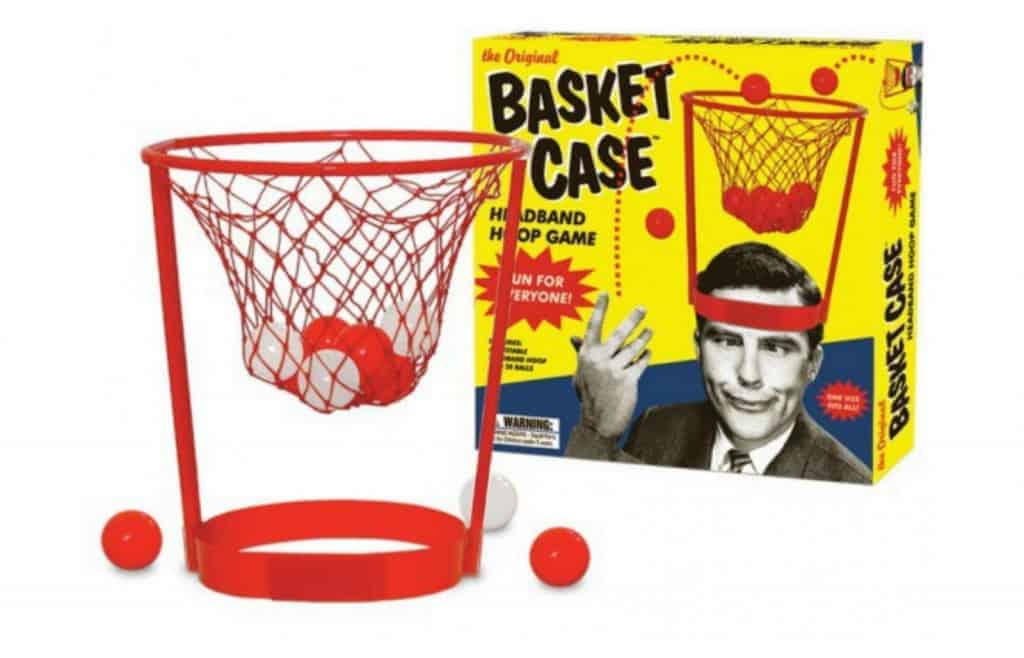 Basket Case – £10
I can truly imagine Curly spending hours messing about with this game and I'm pretty sure his face would look something like the guy on the box! This would be a great game to play on his own, with friends or even with his younger siblings. I imagine it would probably involve the basket being attached to Jelly Bean's head and him running whilst Curly chases him throwing the balls into the basket!!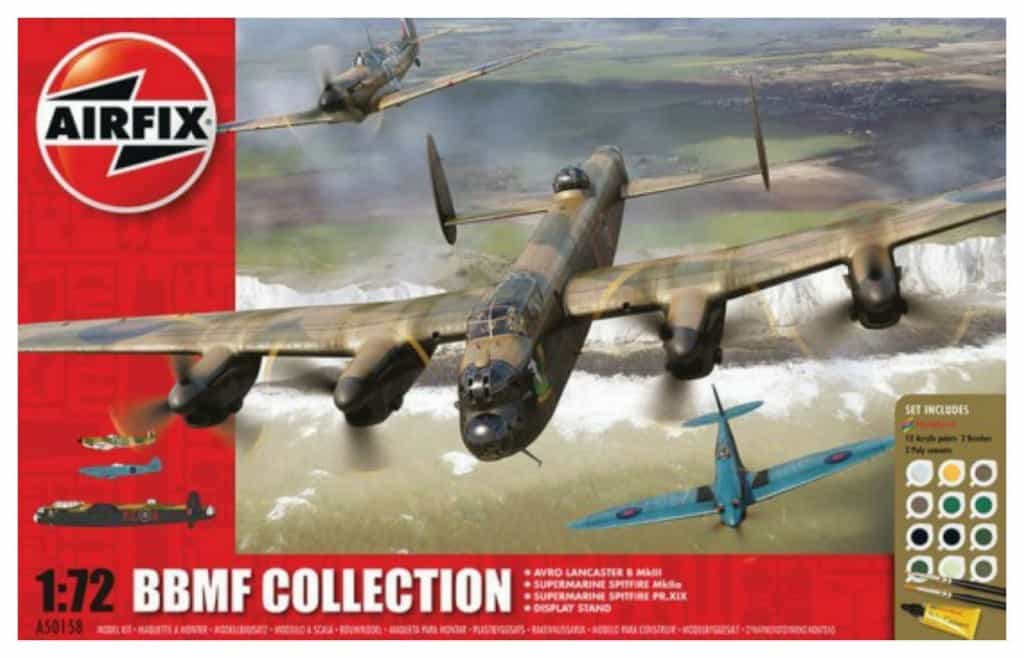 Airfix Kit – £30
I never in a million years would have put Curly down for enjoying Airfix but he was given two Airfix kits last year for his birthday by a friend and sat very patiently one afternoon making and painting them. Afterwards he told me "that was so relaxing" – it certainly makes a change from being glued to a computer screen!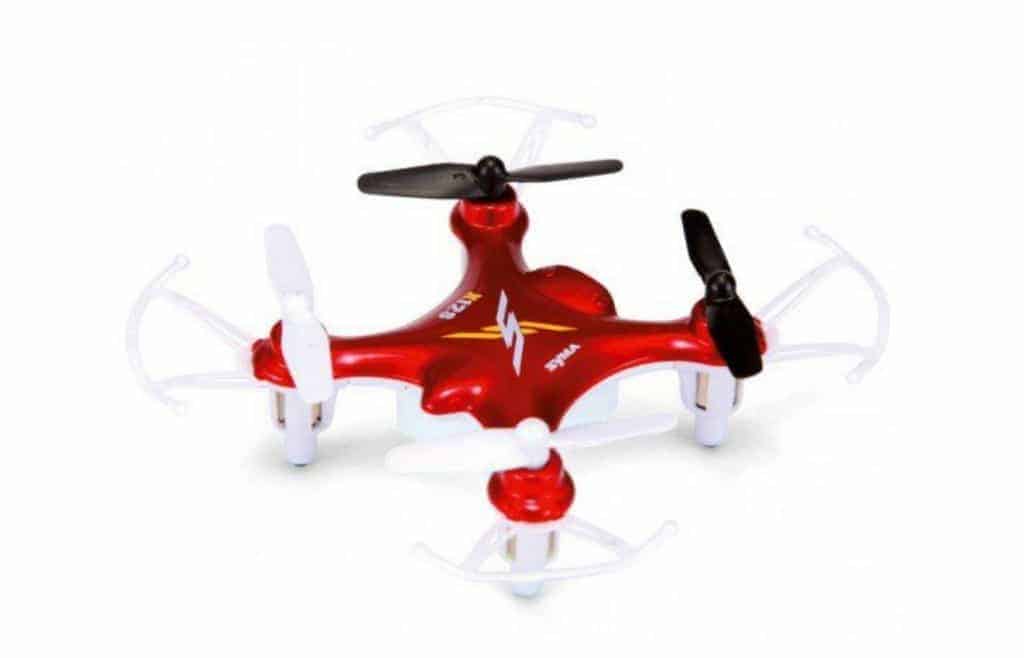 Mini RC Quad-copter – £25
This is one of those gifts that I know Hubby is just itching to buy for Curly, secretly hoping that Curly won't like it and he can keep it for himself!! Measuring just 7cm in length, the Syma X12S Nano is possibily the smallest quadcopter ever. It may be small but it's packed with the kind of gyroscopic, 2.4G and the latest 6-axis flight control tech you'd expect from its larger siblings!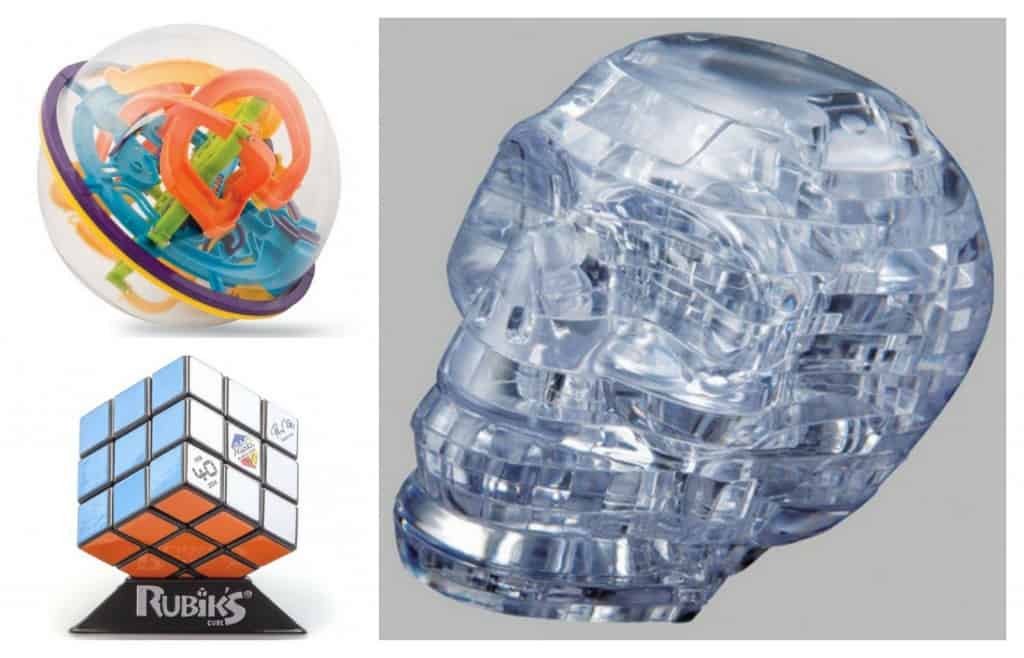 Mazeball – £10  Crystal Skull – £8  Rubik's Signature Cube – £12
Curly loves to put his mind to the test and these would be great. We actually have a Mazeball in the house and it's one of those frustratingly fun puzzles that you just can't put down. The Rubik's cube is one of those puzzles that Hubby and I secretly want for ourselves and Curly loves the Crystal Skull because it reminds him of Indiana Jones.
These are just a fraction of fun and quirky gifts available at Hawkins Bazaar so I challenge you to check them out and see what you can't live without!
Featured Post