Getting ready for Christmas with John Lewis #QBlogger
If there is one shop I look forward to visiting over the Christmas period it's John Lewis, it's a shop I remember visiting in my childhood with my Mum and my Nanna, I can remember looking at all of their Christmas decorations (and usually getting static shocks off them too). John Lewis just always manage to make it all look extra-festive.
Well, last week I was invited to meet with Sam at John Lewis in Queensgate Shopping Centre so that she could show me just a smidge of the lovely products they have in stock for Christmas. Soooo, in no particular order . . .
#BusterTheBoxer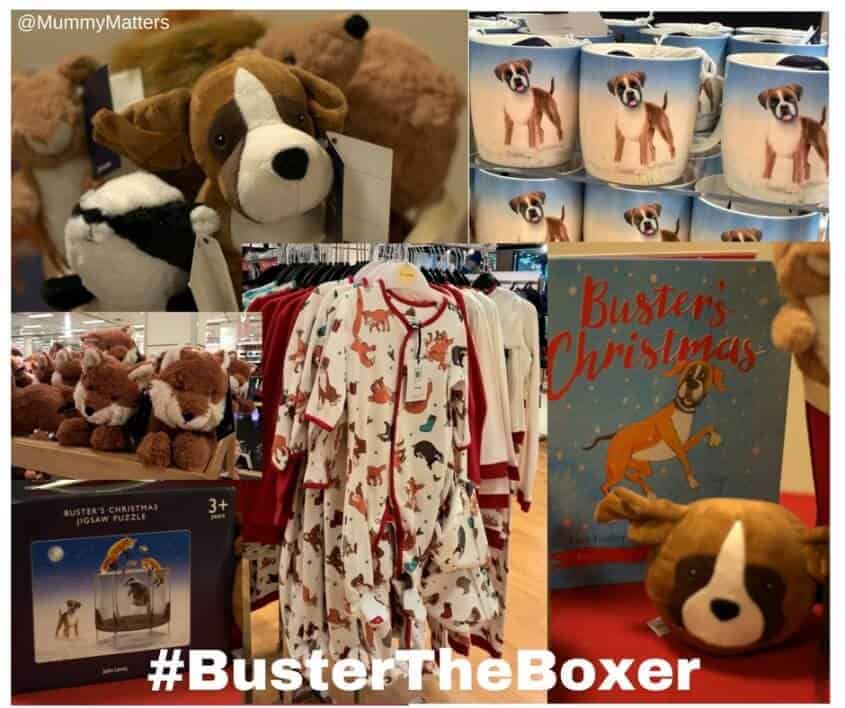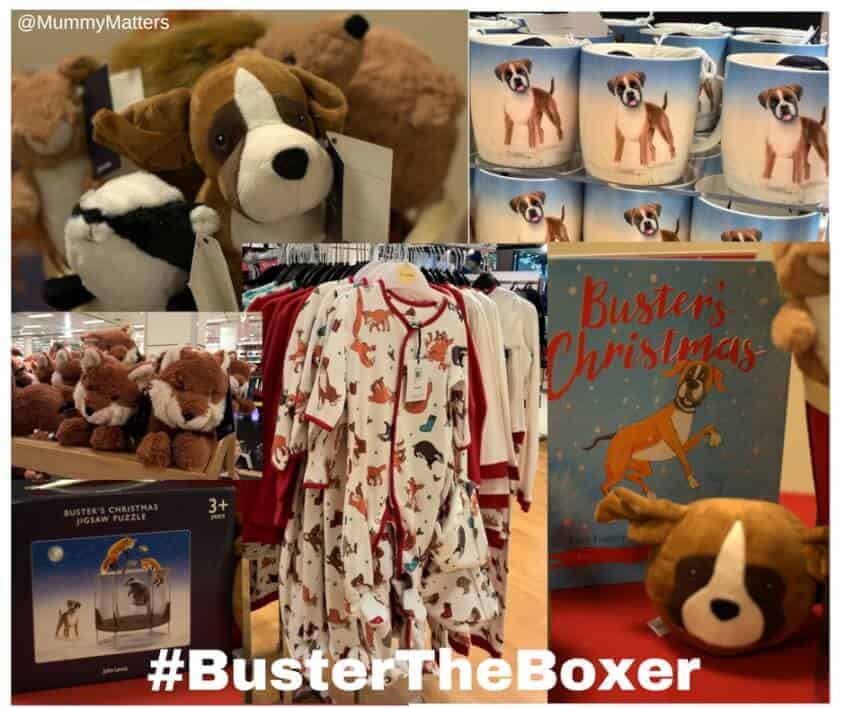 This year's John Lewis Christmas Advert is #BusterTheBoxer and I have to admit, it's one of my favourites. As with other years, John Lewis has also released a range of products to accompany the advert with 10% of proceeds of the sale of the soft toys going to The Wildlife Trust to help protect and restore the nation's wildlife and natural habitat for our children today and in the future.
I thought the Buster mugs were very cute at just £5 each and I loved the children's pyjamas and bedtime storybook. We do a Christmas Eve surprise for the Beans, how lovely would it be to have Buster pyjamas, the Buster storybook and a Buster cuddly to snuggle down with all the while knowing you are helping The Wildlife Trust.
Portable North Pole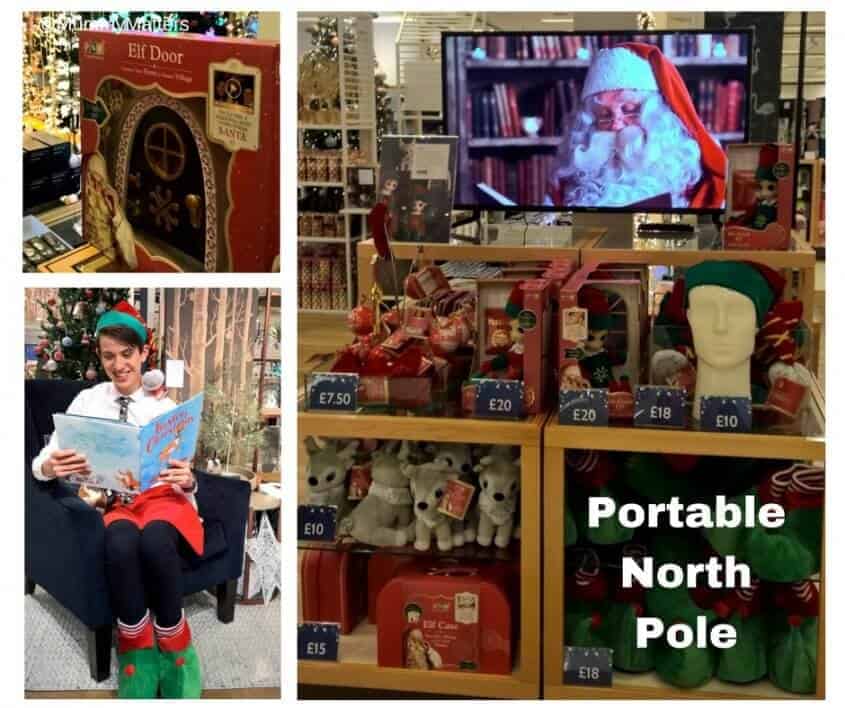 We are no newcomers to the Portable North Pole, we have been doing it since Curly was very young and it's something that the Beans always look forward to. They have already been asking me if I have received their messages from Santa yet. This year John Lewis have exclusive Portable North Pole gifts to accompany the special Santa message service. Each toy and gift purchased comes with a free video message from Santa, you just need to personalise your video online at PNP.
I'm very tempted by the Elf Door as we are visited by our Christmas Elf Finley every year so that could be a great addition for him. We also have the Santa Key which the Beans can leave out for Santa to magically leave their presents since we do not have a chimney for him to come down.
Letters to Santa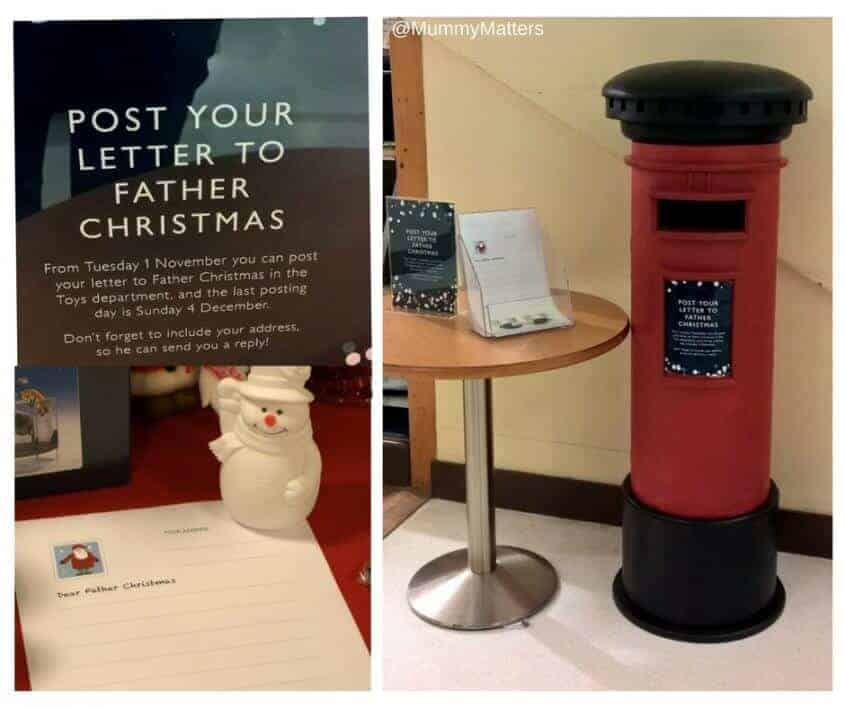 In the Toy Department, there is a special postbox where children can post their letters to Father Christmas. The last posting date is Sunday 4th December and letters must include a name, address and postcode so that Father Christmas knows where to send his response.
John Lewis has provided notepaper in store for you to write on or you can simply drop your own letters in the postbox if you have already written them at home.
Make your own Christmas Wreath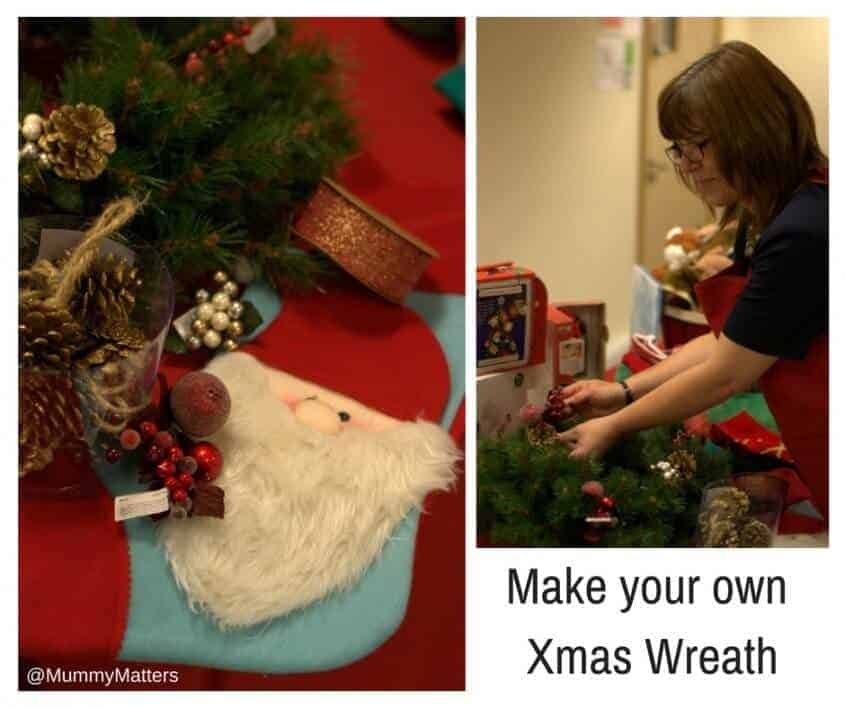 I'm a big fan of homemade Christmas bits and bobs, I have been making our Christmas Wreath every year for the last 10 years (although I did treat myself to a shop bought one last year). There's something so special about things you have made yourselves or with your children, they are worth so much more to me.
Sam showed how easy it was to make a wreath using the Ruskin House basic spruce wreath and adding decorations like the Ruskin House mini cranberries at just £1.00 each or a Robin at £1.50. Just a simple twist of the wire secures them in place, you just let your imagination run or look for inspiration in-store and online.
Kids Christmas Tree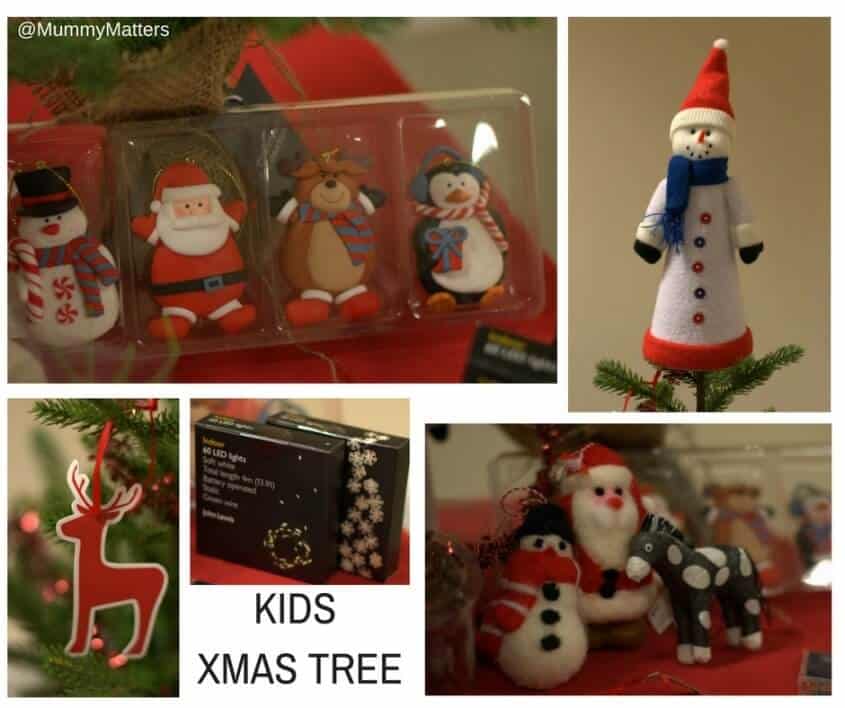 Christmas is all about family time for me, so it stands to reason that I want to include my Beans in as much of the preparation for Christmas as possible. The Beans have helped to decorate our family tree for the last few years now and we make a big thing of our tree decorating day.
If you're not keen on setting the children loose on the family tree then instead give them a small Christmas tree to decorate for the Dining Room, Kitchen, Family Room or even their bedrooms. You can use battery-powered lights for safety and one idea of Sam's which I really liked was to use decorative gift tags like the Reindeer tags as simple tree decorations for young children so you don't have to worry about them getting broken.
Christmas Trimmings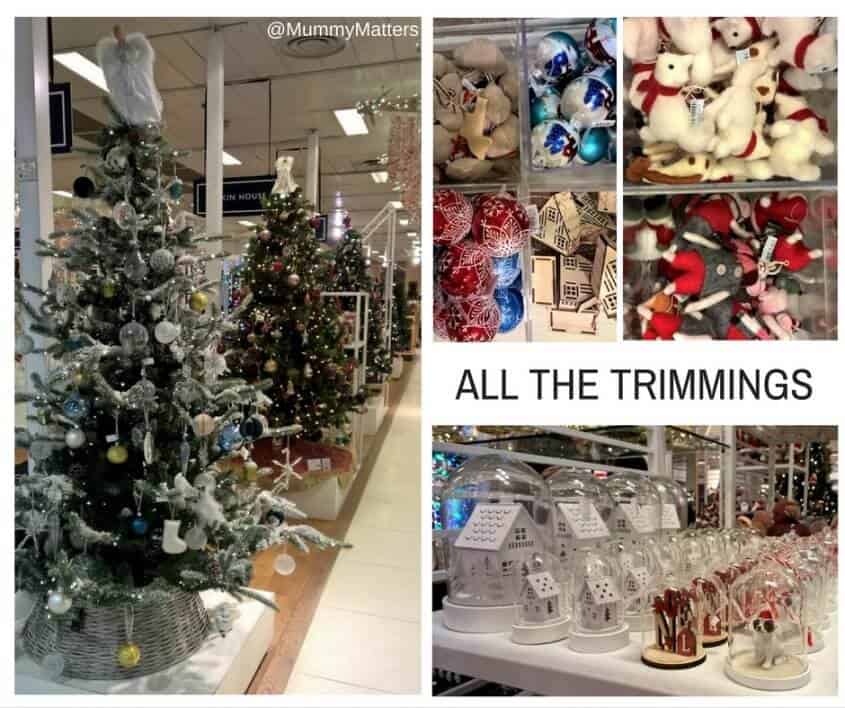 As I mentioned at the start of my post I love the John Lewis Christmas department and this year did not disappoint at all. There are eight Christmas bauble and tree topper themes to choose from with trees decorated to show you how to dress your tree if you need a little help to visualise them.
One thing is for sure, with John Lewis you will not be short of choice or inspiration and if you really do get stuck then you're in the right place for great customer service.
Hopefully, I have given you some ideas to contemplate, Christmas will be here before we know it xx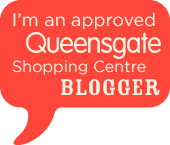 DISCLAIMER: I received a lovely goody bag as a 'Thank You' for my time with John Lewis and they also donated a beautiful Teddy to our School Christmas Raffle. All words, images and opinions are my own and may not be copied without my permission. I have not been instructed what to write.