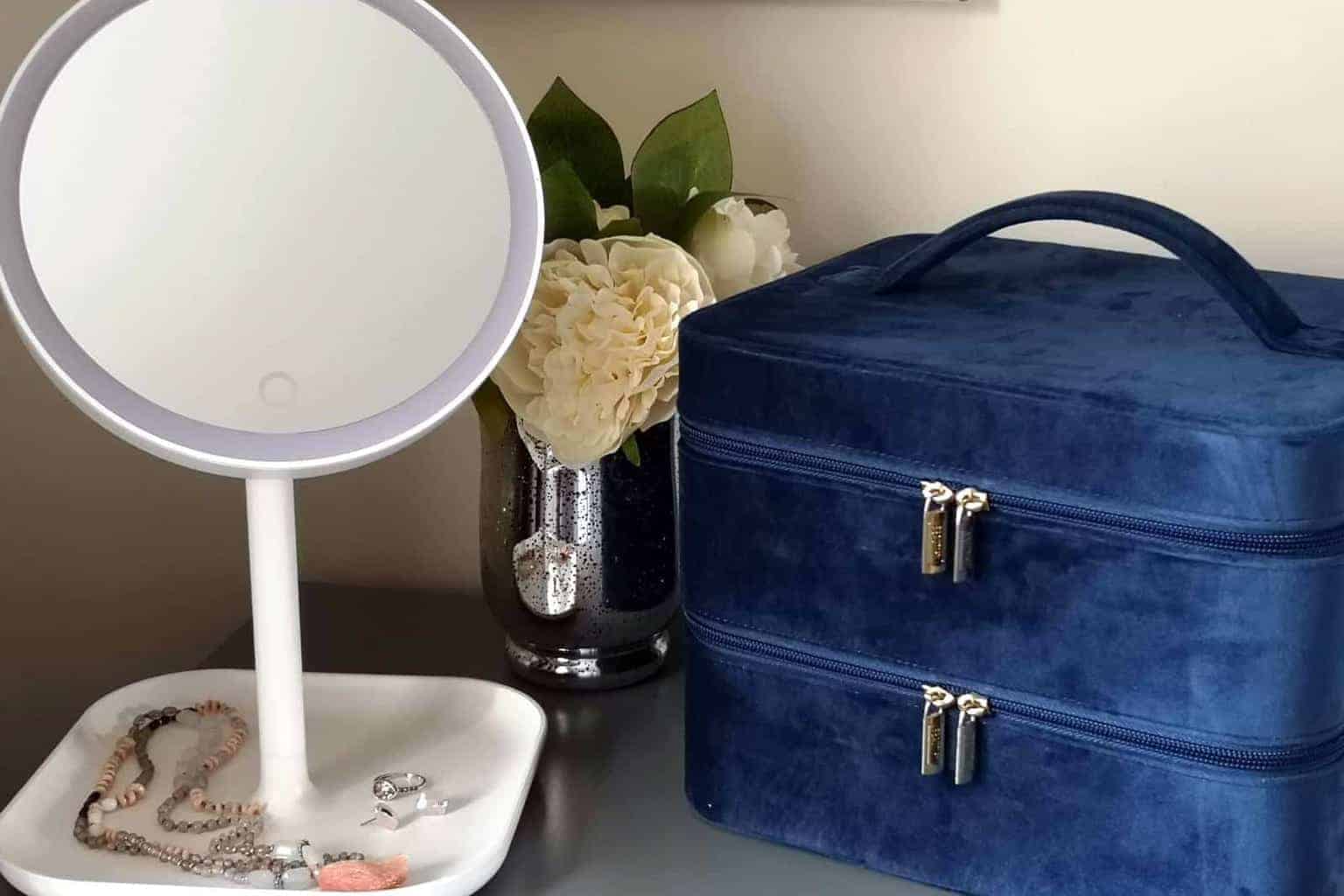 Getting my glam on with Beautify [AD-GIFTED}
In my days PM (pre-motherhood) I would spend hours getting ready for a night out, from having a long relaxing shower and blow-drying my hair, to finding the perfect outfit and of course, putting on my makeup. These days, I tend to hit the bathroom 20 minutes before we are due to leave the house, have a quick shower, spray on the dry shampoo and then quickly apply my makeup in a steamy bathroom mirror. Well . . . not anymore! Now I can get my glam on with Beautify!!
Who is Beautify?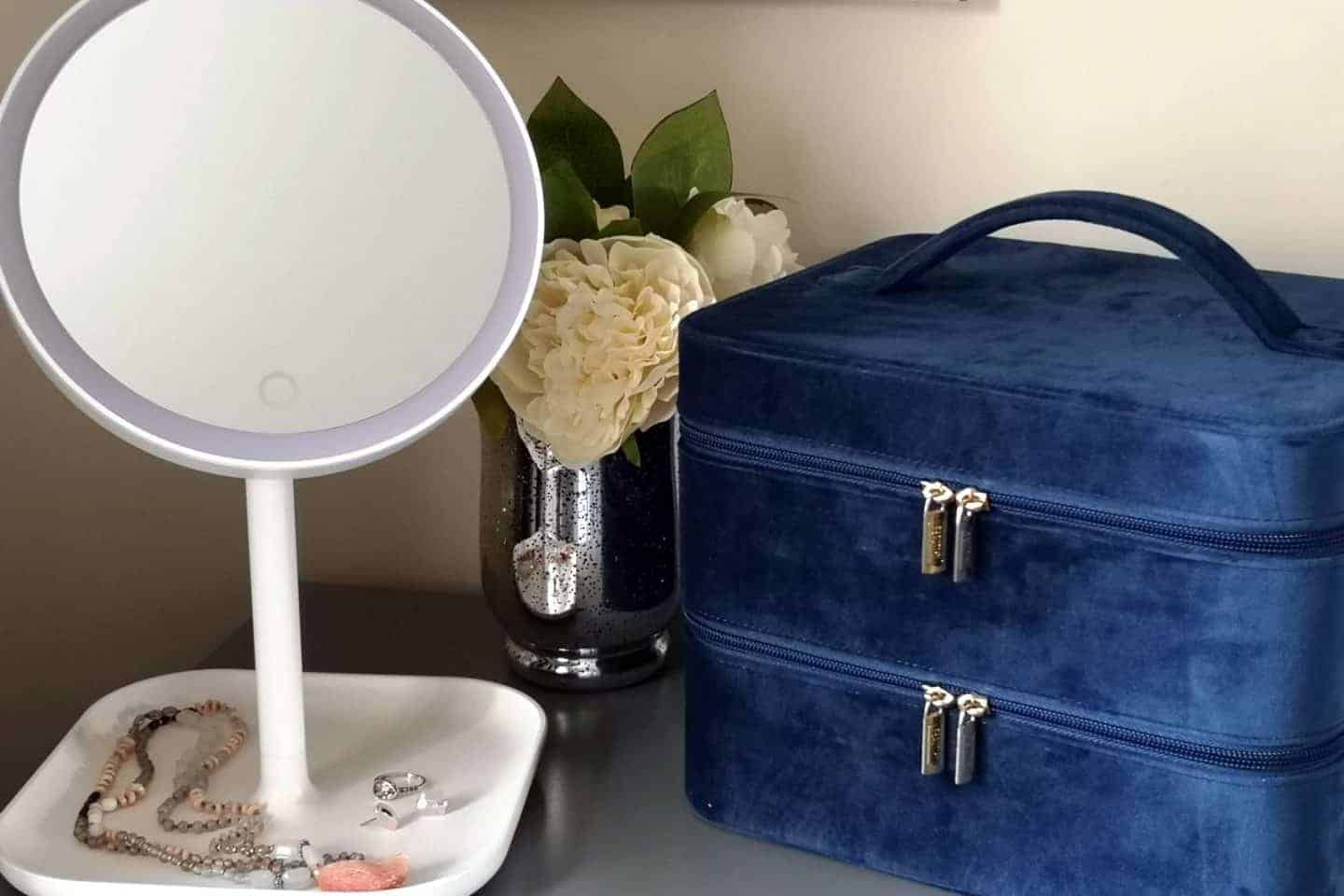 I recently discovered Beautify whilst doing a spot of online window shopping. Their HQ is based in Manchester where the Beautify team design and source beautiful products for all of life's memorable moments. It all began with a selection of table-top make-up and jewellery storage. Over time they have increased their range to include lighting, furniture, storage, art, textiles and more.
Beautify believe that the key to self-love is feeling confident and making bold choices to make you happy. They are committed to ensuring females, like me, have all the things they need to inspire them to be amazing.
Illuminating Makeup Mirror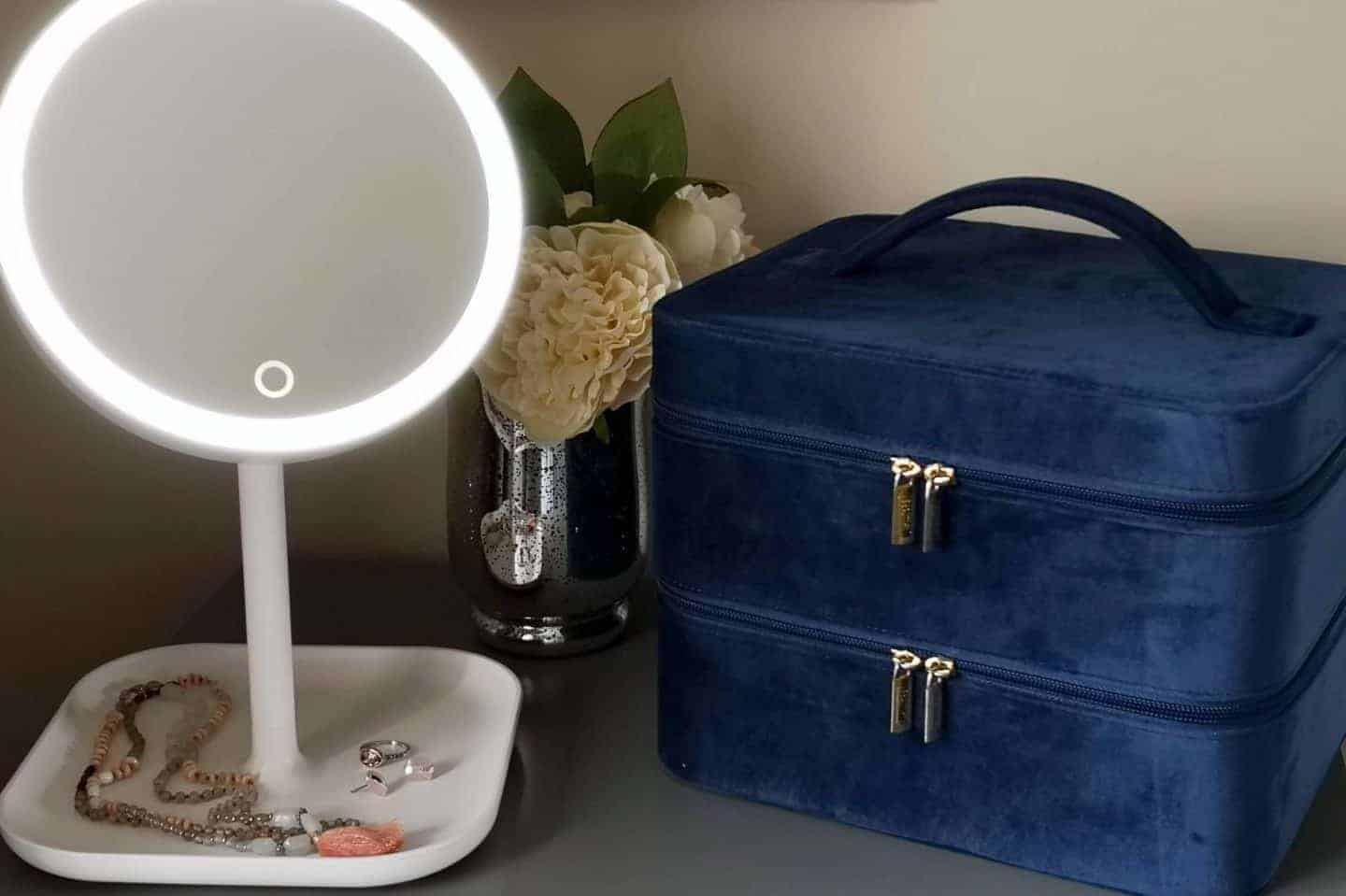 Beautify sent me the Illuminating Makeup Mirror and makeup case to review in order for me to step up my glam game and thereby increase my self-confidence. As I mentioned above, for years I have been applying my makeup looking at my reflection in the steamy bathroom mirror and in the last few months since we refitted our bedroom I have used the wardrobe mirror but neither offers good lighting. The illuminating makeup mirror is the part of my beauty routine that has been missing for far too long.
Features: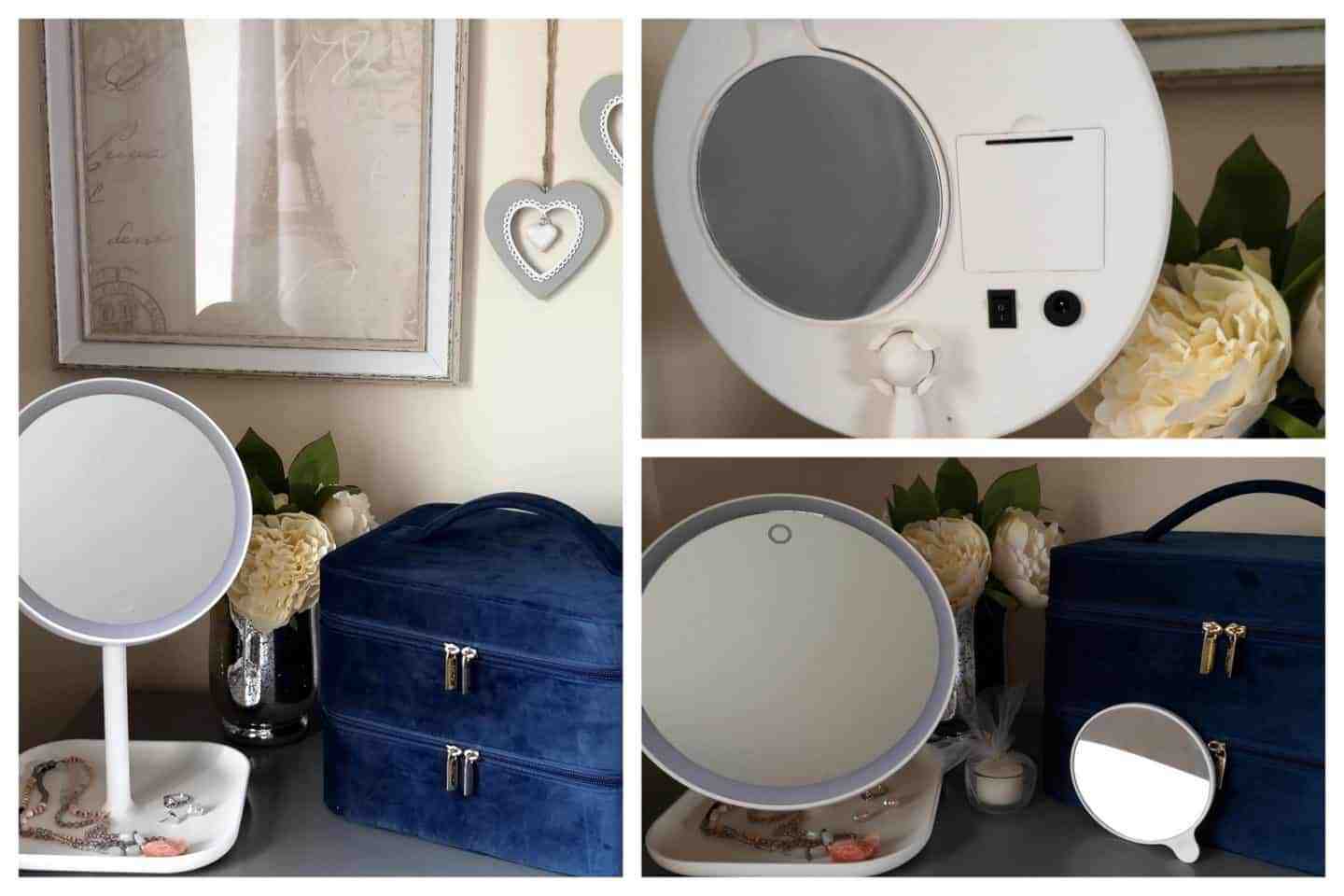 Frosted ring light mirror with 23 LED strip lights to delicately highlight all areas of your face
The 10x magnifying mirror can be detached from the rear of the mirror, used independently or attached to the front of the mirror via internal magnets
Touch dimmer lights – simply touch and hold the circle on the front of the mirror to turn on, adjust brightness and turn off
The freestanding mirror can be disassembled to become a great travel accessory
Curved edges on the base doubles as an accessory tray for beauty items, jewellery or hair accessories
Lights can be powered by 4xAAA batteries or USB cable (provided)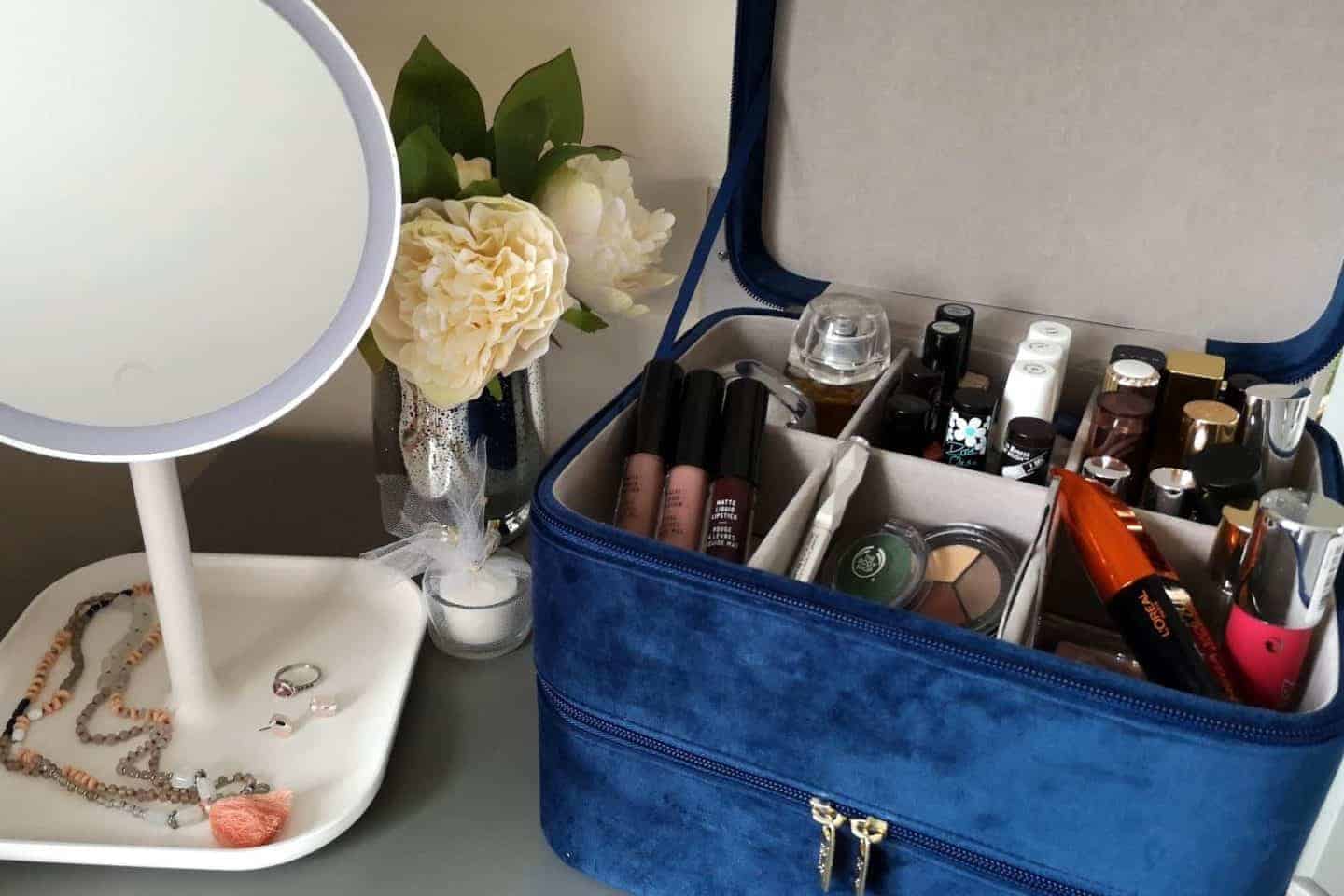 My makeup currently resides in a selection of 3-4 makeup bags and an old shoe box – I know, classy right? So when Beautify offered me the 2 Tier Navy Blue cosmetic case I was over the moon. I can honestly say, I have never really considered using a makeup 'case', I have always associated them with the beauty professionals and I am far from that. When it arrived I actually squealed with excitement at the beauty of it. It doesn't just look great, with its velvet covering it feels great too.
Features: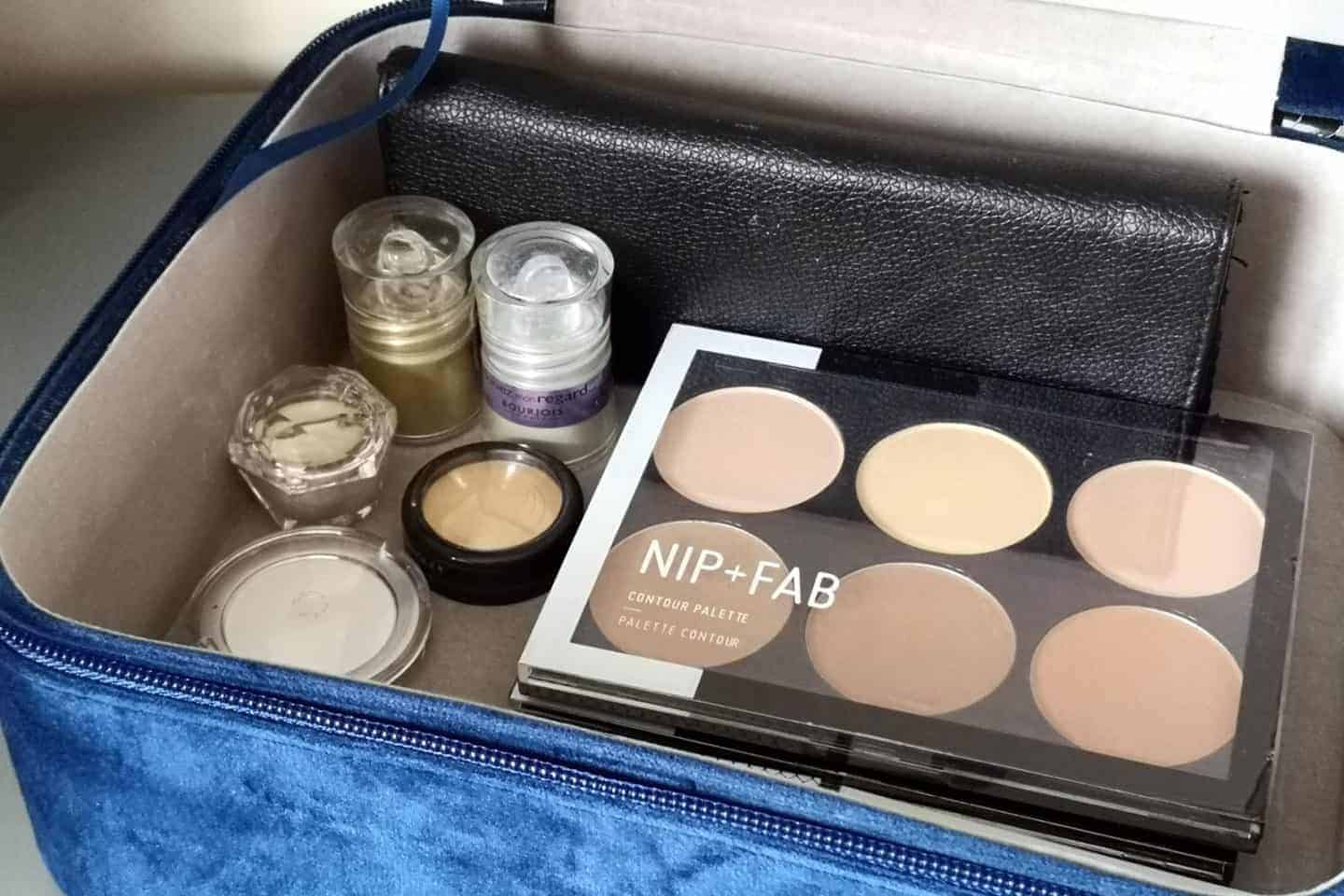 Two tiers of space offer lots of space to store makeup, hair accessories and beauty brushes
Removable dividers allow you to tailor your storage to suit your items. You can make six small grids, have 2 small grids and 2 large ones or take them out completely to store larger items
Smooth, sleek finish in a classic navy with a complimentary cool grey interior finish
Carry handle for easy transportation
Size: H19 x W25.5 x D22cm
Perfect gift idea for birthdays, Mother's Day and Christmas.
Who would have thought that a makeup case could be timesaving? Since using it I have been able to find what I am looking for with more ease and efficiency without having to guess which makeup bags contain the eyeshadow I have been looking for. It's amazing having a bit of a sort out, you suddenly come across items that you haven't used since forever and assumed had been thrown away. The makeup case makes it so much easier to see exactly what I am looking for at a glance.