An Easy Makeup Routine for Baby Mamas
Almost every woman will agree that being a mum is one of the most beautiful and rewarding things globally. Besides that, we may also add that motherhood brings inevitable changes that will probably seem intimidating initially. So, if you're a new mum, you surely know that having free time just for yourself is an impossible mission – and that also includes not being able to do your makeup daily. However, you don't have to be desperate because we're here to help you out! Here are five makeup tips that'll help you establish a quick and effective routine, so check them out and enjoy!
Start off with a clean face
Needless to say, every makeup look should start with a clean face. This is exactly why you should wash your face with lukewarm water and gentle cleanser as soon as you get up. It is important because this step will get rid of oil buildup, dirt, and even makeup residue from the previous day, so try not to skip it. Just be sure to pick a soap-free cleanser since it won't dry out your face and result in flaky patches. Instead, choose either foam cleansers or oil-based ones that will effectively cleanse your skin without stripping it off its natural oils. That's the key to success!
Apply your foundation and concealer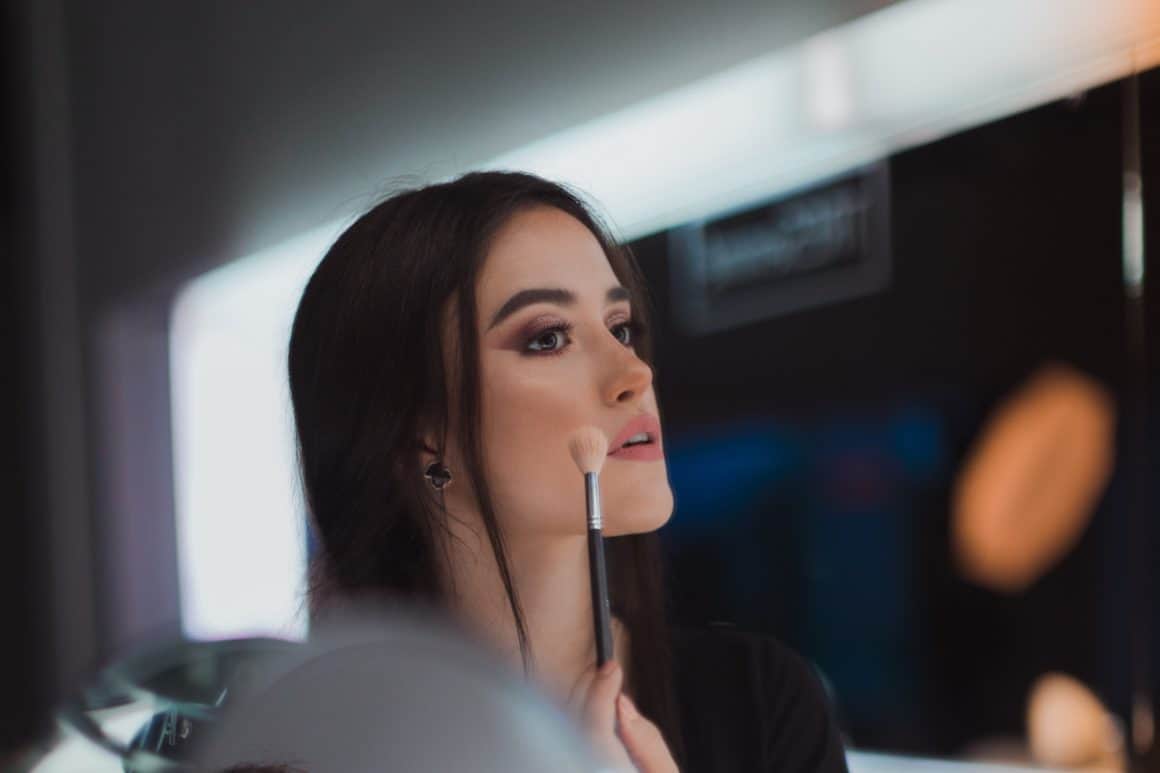 Once your face is all cleansed, you should apply quality face makeup products such as foundation and concealer. Of course, you should choose foundation according to your skin type, which means that foundations with a dewy finish are great for dry skin whereas products with a matte finish are meant for oily skin. Once you've picked out a good formula, use a few pumps of it on the back of your hand and take a damp makeup sponge to apply it and blend it to perfection. Then use a concealer to cover the dark circles under your eyes, blend it out with the same sponge, and you're done with the second step!
Pay extra attention to the eyes
We can all agree that those glamorous eye looks take up too much time, and you know what? The majority of new moms can't afford to spend hours in front of a mirror, which is why you should go for a quick eye look. It often includes one creamy eyeshadow – usually a flattering nude shade – that can easily be applied onto your lid with nothing but your finger. When that's done, apply a few coats of black mascara for a wide-awake look and then fill in your brows. If dealing with your eyebrows is too much work for you, take microblading into consideration, and you'll do the right thing!
You can also apply lash serum to your eyelashes at night before going to bed to have longer and fuller lashes. This will help lessen your eyelash extensions appointments and give you luscious lashes even without mascara.
Don't forget your favourite lipstick
No makeup look can ever be complete without a nice lipstick that will add a touch of colour to your face, so don't forget to apply it. As more and more mums are paying a lot of attention to the makeup products they're using on a day-to-day basis, a lot of them are switching from conventional makeup products to organic makeup brands. Of course, the fact that they're organic doesn't mean that those lipsticks come in a limited shade range. On the contrary, there are so many attractive shades, textures, and finishes, so pick one according to your preferences, and you'll do a great job!
Make sure to set your face, too
The last step of your easy makeup routine includes setting your face, which is crucial for many important reasons – especially if you want your makeup to last all day long. So, if you need your makeup to look absolutely flawless from the moment you leave your home to the moment of taking it off, be sure to use a setting powder that will lock your foundation in place and prevent it from moving around and creating unattractive blotches. Once your face is all set, take your setting spray and spritz it all over your face to make your makeup look even more long-lasting, and you'll see what we were talking about!
As you can see, coming up with a simple yet effective makeup routine has never been easier – even when you're a super-busy baby mama who doesn't have much free time. If that's the case with you, all you have to do is stick to our useful tips and follow our guidelines. This is the only way to succeed and come up with a gorgeous makeup look in just 10 minutes or less, so do it, and you won't regret it!