Zodiac Sign inspired Mother's Day Gifts #ad
This Mother's Day spend some quality time with your Mum in a way that is truly memorable. What can you give the woman who always puts you first? Give her your time.
Celebrate motherhood by making the promise of an unforgettable experience. To identify the perfect gift for your mother, Red Letter Days has decoded what your mother wants according to her zodiac sign.
ARIES
An Aries mother thrives to be recognised for her hard work so any gift will be well received! We know that she is adventurous and social so why not give her something to complement her outdoorsy nature?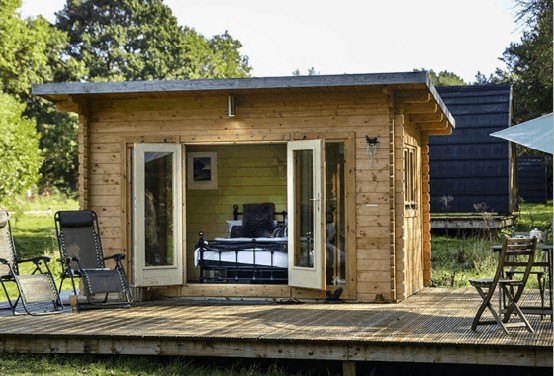 Kick back and relax among nature on this peaceful two-night retreat in Dorset. Situated just a stone's throw away from the coast, the laid back campsite is set on a 30-acre expanse of stunning Dorset Countryside, boasting lush woodland, tranquil lakes and a wide stretch of moorland. Keep eyes peeled for the local wildlife that has made the park their home, including small mammals, deer and a variety of species of birds.
Spend both nights in a beautifully furnished wooden lodge, boasting a plush fully-sprung double bed, cooking facilities and a large private deck at the front, ideal for chilling out and taking in the surroundings. Equipped with electricity, living flame heating and double glazing, guests are guaranteed a cosy stay.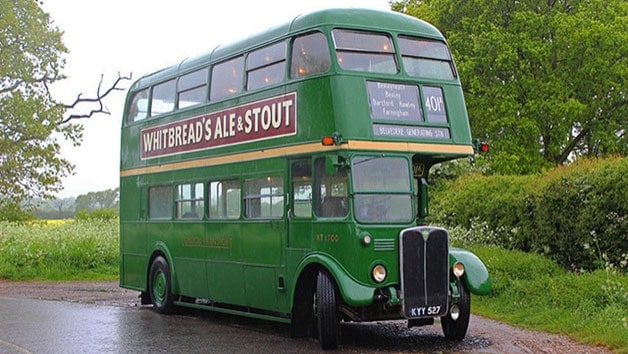 Travel back in time with an unforgettable steam train journey for two through the picturesque Essex countryside. A popular form of transport since its inception in the 1800s, steam trains have always been thought of as an exciting and relaxing way to travel. Start the day with a journey on an incredible vintage bus from Epping station to North Weald. Then, hop onto a steam train and take in awe-inspiring views between the village of North Weald and Ongar, before indulging in a scrumptious cream tea, served in Ongar. A wonderful way to see the sights, this delightful gift is a superb way to spend any special occasion in style!
TAURUS
A Taurus mother loves collecting material objects. They don't require expensive gifts because they are easy pleasers. Simple gifts like jewellery and scented objects would make them happy.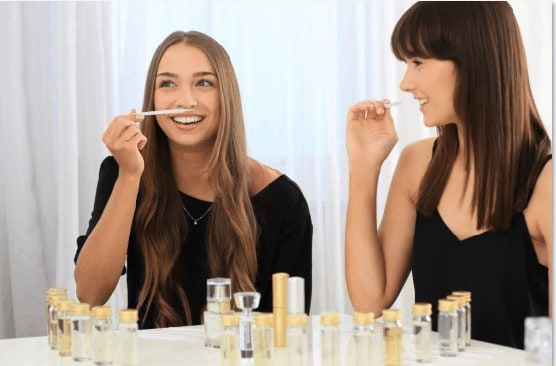 A made-to-measure perfume offers the ultimate luxury and this experience give a pair that indulgence. Create a customised perfume each during this perfume making session as fragrance experts provide insight into the whole realm of perfume making. As they reveal 21 exclusive perfume blends, learn what makes scents differ and use new skills to denote top, middle and (long-lasting) bottom notes.
From musk, spice, amber, fruit and more, pick your favourites to create a unique perfume blend. Both one-off fragrances are hand blended on the day by a consultant so that they can be taken away, in two 20ml atomisers. Your unique blends are registered in the perfume studio's fragrance library so that the formulas are retained for future orders.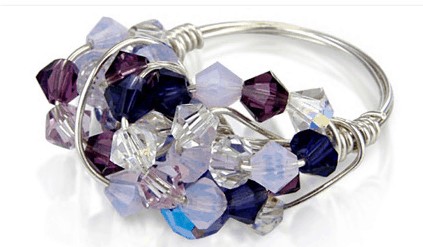 This is a fun-filled, creative class where a beautiful cocktail ring is produced by the end. Throughout the evening an expert tutor guides the class through the full process of making a ring from scratch. Use a mixture of crystals, beads, pearls and semi-precious stones combined with silver or gold wire to make a 'blinging' statement ring. All materials are included as well as plenty of tea coffee and luxury biscuits. The classes are all run by expert tutors with years of professional experience who are friendly, knowledgeable and approachable.
GEMINI
A mother with a short-attention span who loves to live in the moment! She can adapt to different situations and she looooves to talk.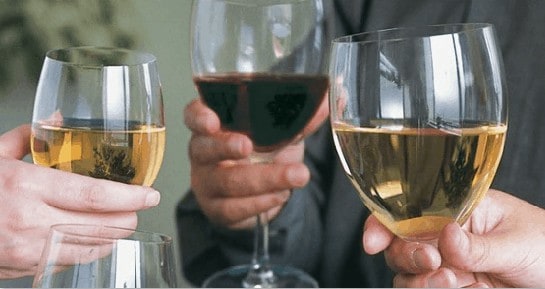 Broaden wine knowledge with an evening of wine tasting in an intimate group of 25 people. A great opportunity for your mum to chat away with other budding connoisseurs! Expert wine tasters discuss various wine regions, introducing fascinating new wines and exciting grape varieties.
Take the opportunity to spend an evening sampling different premium wines, learning how to correctly taste and understand the subtlety of what makes each wine distinct under the eye of a trained sommelier. This experience is perfect for wannabe wine connoisseurs, whether total novices or with some experience within the wine industry and is guaranteed to improve hosting skills no end.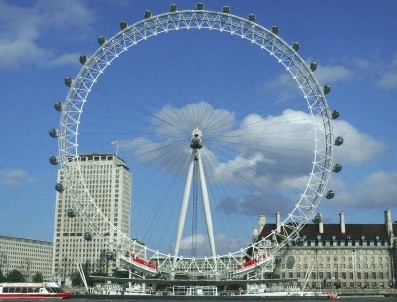 Enjoy a trip to the Coca-Cola London Eye which boasts unbeatable riverside views of the capital's most iconic landmarks and entry to a brand new 4D experience. Start things off with the 4D experience – a groundbreaking 3D film with amazing physical effects including wind, bubbles and mist. Next, hop into an air-conditioned capsule and ascend to the very top of the Coca-Cola London Eye, taking in views of London.
Next, tuck into afternoon tea with a view at London's H10 Waterloo Sky Bar. Dine on assorted finger sandwiches, freshly baked scones with clotted cream and fruit preserves, a selection of sweet delights and of course, a choice of fine teas and infusions. Choose which experience to do first or enjoy them on different days.
CANCER
Cancerians appear tough on the outside but are complete softies on the inside. They always put family first and are loyal. A Cancerian mother values something sentimental and memorable.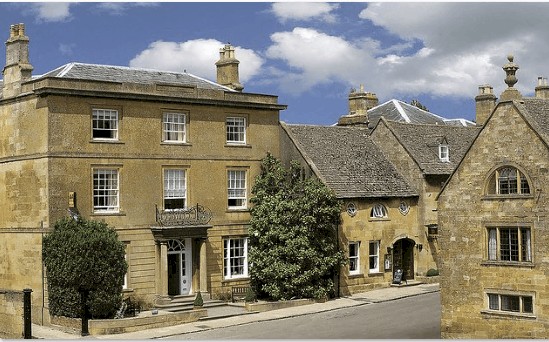 To treat your Mum to a break with a difference, choose this select range of magical castle hotel escapes. Each location has been carefully selected to meet the grandest standards. And with venues in England, Wales and up to the Scottish Highlands, there are plenty to choose from.
Each castle has the type of classical architecture that fairy tales are written about, but also has the best in modern facilities, blending old and new in majestic fashion. While some packages include dinner, each property boasts an excellent restaurant dedicated to providing dishes to match the setting. With outstanding customer service guaranteed and breakfast included in all options in this range, this really is an accommodation fit for a Queen!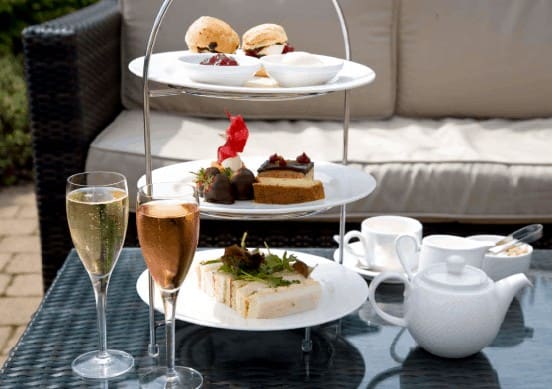 Luxury afternoon tea at one of over 60 hand-picked UK venues is sure to satisfy. Each of these chic and inviting establishments boasts a great location, excellent service and a perfect luxurious setting in which to unwind and observe a quaint English tradition.
Tuck into an indulgent spread (the exact menu varies depending on location) of special sweet treats, delicious cakes, pastries and delicate finger sandwiches, accompanied by a refreshing blend of tea and coffee – some venues even include a glass of bubbly each! A splendid way to spend an afternoon with Mum!
LEO
Leo's are obsessed with health and beauty. They pay a lot of attention to their appearance and can often be classified as 'extra'…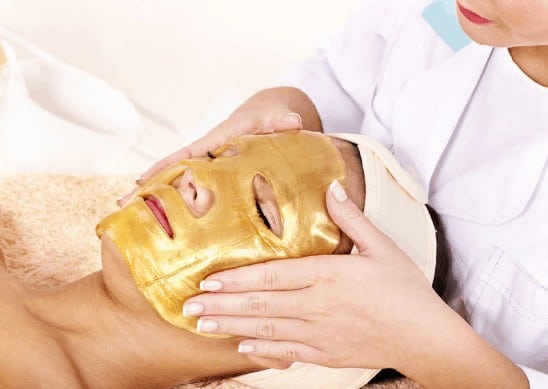 What do you get a beauty-obsessed Mother? A gold facial of course! Indulge in a 24-carat gold facial treatment and experience the illuminating and lifting benefits of golden mineral skincare at a Champneys Town and City Spa. Be pampered with a 55-minute collagen gold facial and luxuriate in a gold face mask which simply lifts cleanly off after having worked its magic. Skin is treated with the ultimate 24-carat gold serum which helps to nourish and brighten the complexion.
The gold in the facial has anti-ageing properties which leave the surface feeling firmer and with a radiant glow. The treatment is suitable for all skin types and is brimming with ethical credentials, being certified both as halal and entirely free of animal products, gold and green in perfect harmony!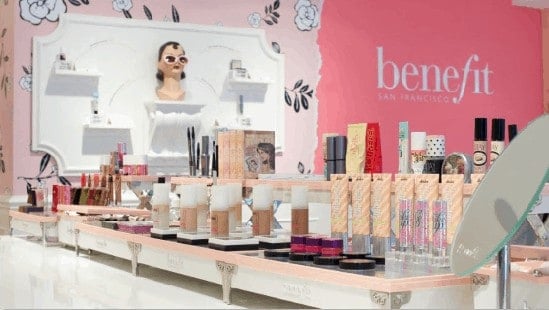 Want to learn how to achieve the same show-stopping results as makeup artists? This experience with Benefit is perfect for a pair of stylish go-getters and is exclusive to Red Letter Days. Discover priceless industry skills tips from a Benefit Cosmetics makeup artist. Sip on a glass of champagne each at Benefit's Carnaby Street boutique and talk through any personal makeup requirements during a one-to-one consultation with the cosmetics experts to create a sensational look that suits your faces and skin types.
After the makeover, receive an eyebrow arch and tint each and both receive a £40 Benefits Cosmetics gift card to spend on the day on any Benefit products.
VIRGO
Virgo mums are neat-freaks and super organised. They are obsessed with practicality and appreciate presents that serve a purpose.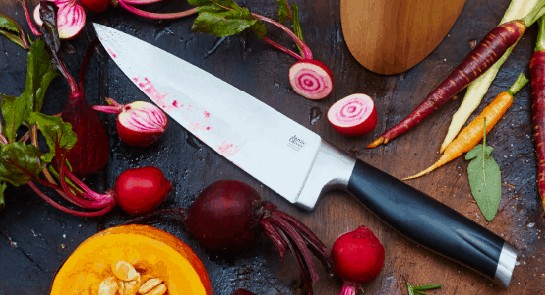 Discover the ultimate kitchen essential and sharpen your knife skills during this lesson at Jamie Oliver's state-of-the-art cookery school in Westfield, London. The cookery school's expert chefs who have been hand-picked by Jamie to teach you how to chop like a pro. Receive a welcome drink on arrival before learning the most foolproof ways of chopping, slicing and dicing. When you feel confident handling the knife, use your newly learned skills to make a delicious seasonal dish that can then be incorporated into your weeknight repertoire. Finish the class by enjoying the dish created with your classmates.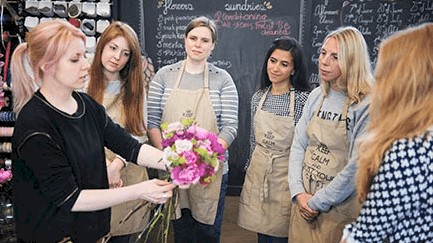 Got a passion for flowers and a creative knack? Master the art of floristry with this seasonal flower arranging class for two in London. Ideal for beginners, as well as those looking to grow their floristry knowledge further, this class offers a fantastic opportunity to gain an understanding of the varying seasonal flowers and how to marry complementary colours and textures to create stunning displays for around the house and special events.
Whether pupils are looking to take up a new hobby or simply enjoy an evening out, it's a blooming good way to spend valuable time with family. A selection of refreshments and snacks are also provided throughout the session.
LIBRA
Librans are social, love a good party and are trendsetters. They like to stay on top of interiors, fashion and beauty trends. Needless to say, aesthetics is important to them.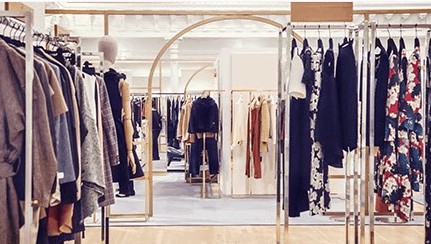 Looking for some style inspiration or wanting a fashion makeover? Head to Westfield London for a 1-2-1 personal shopping experience and check out the new fashion lounge and styling suite. Peruse the vast collection of trendy shops that Westfield has to offer and choose some key outfits with the help of a stylist. Receive expert guidance on colours and cuts to best suit your body shape and contouring, before heading back to the lounge to try out a number of different looks.
Relax with some champagne in the exclusive fashion lounge whilst trying on your new clothes during this unique shopping trip with a difference.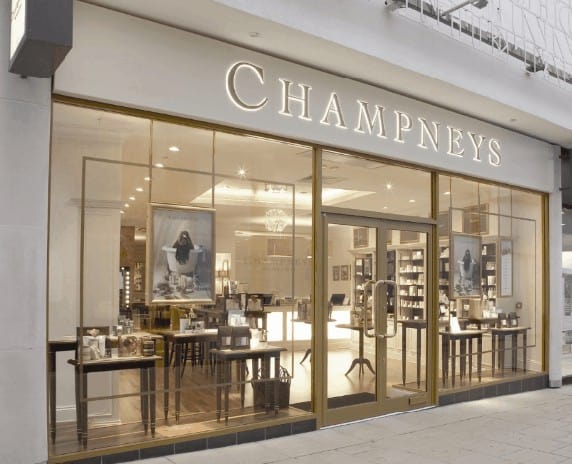 Indulge in treatment for hands or feet. Receive an express hand treatment to revamp hands and nails which includes cuticle tidying, nail shaping and an application of nourishing hand treatment, followed by a choice of nail polish or buffing.
Alternatively, enjoy a pedicure of an express foot treatment to transform often dismissed toes into well-pampered feet. Cuticle tidying, nail shaping and an application of professional foot care products are followed by any choice of nail polish or buffing. Newly pampered digits are then ready to be shown off.
SCORPIO
Scorpio Mum's value their close relationships with their kids. The ideal gift for them is something that can help them escape their intense nature, but also something they wouldn't indulge in themselves.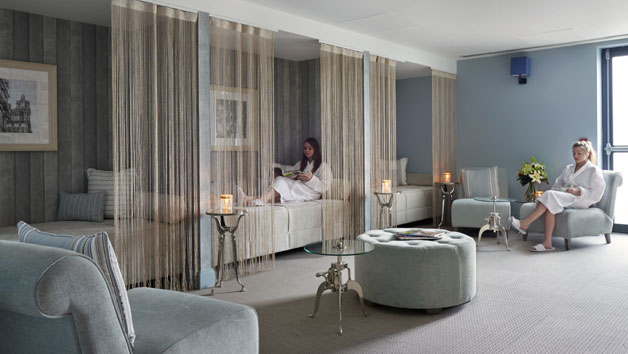 We all love to be pampered and this perfect day is the opportunity for a mother-daughter duo to get together for a date at one of over 80 great spa locations across the UK, including top brand names such as Bannatyne, Virgin Active, Hallmark, Mercure, Marriott or Village spa. This indulgent experience includes a whole day for two to spend using the spa facilities, which will vary from venue to venue but expect a swimming pool, sauna and steam, gym and relaxation room. Think it can't get better?
Think again… Choose a 25-minute treatment each from options such as welcome touch facial, file and paint, mini foot refresh, pro-radiance hand and nail treatment, Swedish back massage, scalp massage or bamboo mini back massage. Leave feeling refreshed and revived!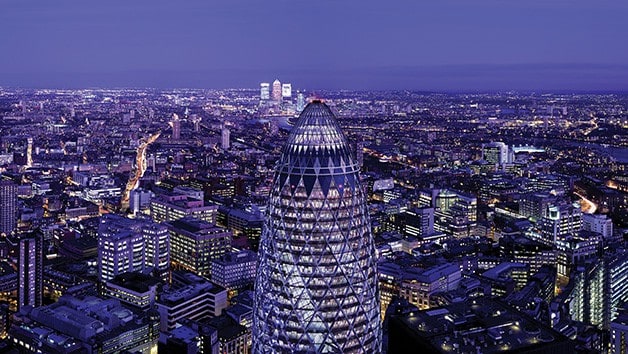 Experience contemporary fine dining at its best with a three-course dinner and two elegantly crafted cocktails at one of London's most established eateries. Searcys' at The Gherkin is elevated in the clouds at a staggering 500,000 square feet and it's unique, yet captivating design dominates the capital's skyline. Soak up the ambience and relish in the sleek surroundings of this refined eatery and marvel at the 360-degree panorama of London unmistakable skyline.
Sit down and indulge on an exquisite taste sensation, sampling a selection of truly marvellous dishes. What better way to experience opulence than from the 39th floor of an iconic landmark?
SAGITTARIUS
Sagittarius's are outdoorsy, adventure seekers. They are sincere and outspoken and will let you know if your gift was a hit or miss!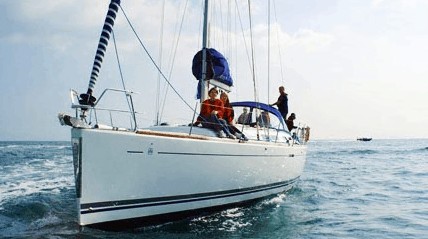 Experiencing the extravagance of a luxury skippered sailing yacht could be a superb end to a romantic day or the perfect start to a night on the town. Start with a safety briefing on board a luxury skippered sailing yacht, then don some official sailing gear and a lifejacket. Willing participants can take the wheel and actively partake in some sailing, or if that sounds too daunting, just sit back and enjoy the cruise and views of Brighton and Hove with fellow crew members. Light refreshments (water, juice, teas, coffees and light snacks) are provided during the sail.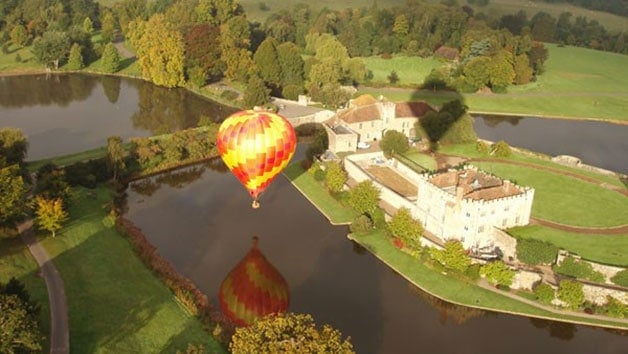 There's no better way to appreciate the true beauty and serenity of the English countryside than to slowly glide at a steady 2000 feet across rolling hills and winding landscapes from a hot air balloon. Choose from a selection of handpicked locations dotted around the country – taking off at dawn for awe-inspiring views of the sun as it rises from the East. Sounds magical, right?
Well, it's made all the better with a glass of champagne each to enjoy the picturesque flight even more. Soak up views unparalleled to any other form of flight and toast to a breath-taking day out up in the clouds.
CAPRICORN
Capricorn mothers are always on the move. They must always be bustling around taking care of things, whether it's at work or at home – they are high-achievers.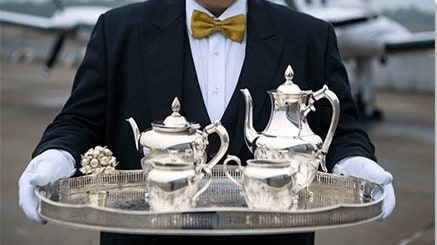 Based in Mayfair, Polo and Tweed places quintessential butlers in royal, celebrity and VIP homes across the nation and beyond. Now, experience how the other half live with your very own Polo and Tweed butler for a day. Let your Mother live like a Queen (for a day!). The butler prepares and serves food and drinks, as well as tending to your every need. Or maybe it's a full Downton Abbey experience that appeals, having staff on call throughout the day, to perform errands such as wardrobe valeting, polishing, cleaning silver or even shining shoes?
Whatever your dream day of pampering, an incredible Polo and Tweed butler provides a fabulous experience to remember. You'll surely be setting the bar high for next year!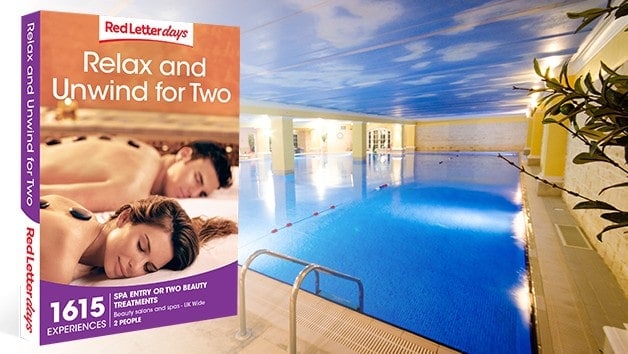 Experience a day of relaxation in a range of hand-picked UK venues. There are thousands of experiences, from relaxing spa days to a range of beauty or grooming treatments. Sit back in a bubbly Jacuzzi, feel glamorous with a sensual photoshoot or enjoy a fresh-looking manicure. This voucher is a ticket to a fantastic day out and the chance to enjoy some serenity.
AQUARIUS
These mum's love getting their hands on out-of-the-ordinary stuff. They engage in humanitarian activities and are very free-spirited.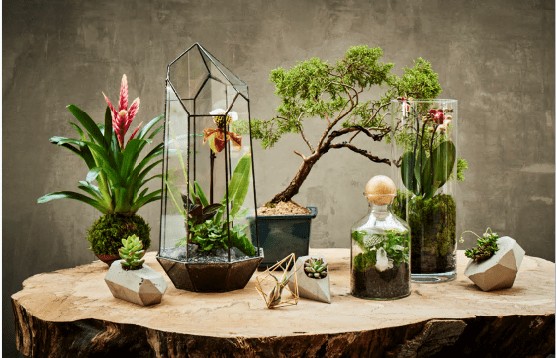 Create a beautiful underwater landscape with this exciting group masterclass. It's perfect for budding horticulturalists who like a challenge. Learn all about the art of aquascaping from a master and build a thriving aquarium environment for a variety of pond plants. Choose a jar and base, common ingredients include mud, soil or sand, then fill the container with water. Once the foundations are set, it's time to get creative!
Decorate the masterpiece with floating plants, rocks, wood and, at a later stage, some cute invertebrates such as snails or shrimp. The arrangements are easy to care for and make interesting additions to bare rooms.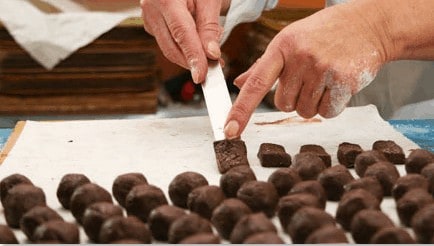 Together, two of you can indulge and learn how to make decorations with everyone's favourite sweet foodstuff – chocolate. This fabulous workshop begins with an informative talk on the history of chocolate, by an experienced chocolatier. Sample the delicious chocolate fountain and after some instruction from the professionals, make your very own truffle fillings, dip truffles into Belgian chocolate and decorate. In the end, you can take away between 40 and 50 Belgian chocolates each. Compare and contrast, who has made the best chocolates between the two of you?
PISCES
Pisces are creative and artistic beings. They have a natural tendency to take care of people and things. Being so busy can sometimes lead them to be quite absent-minded.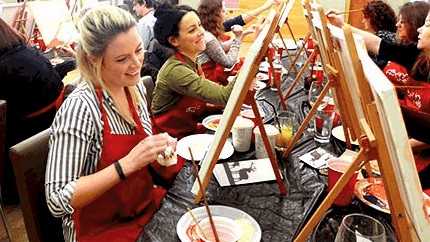 Channel the spirit of Van Gogh with a unique art class that doubles up as a fun night out. Pick from a range of locations and then choose a painting theme (such as 'Silver Birch', 'Cherry Blossom' or 'Moon Gazing'). A 16" x 20" quality canvas is provided, as are paints, brushes and all the other equipment a budding artist could want. There's a licensed bar on hand, allowing painters to boost their creative juices with a glass of wine or two. With the expert step by step guidance of a tutor, recreate the subject picture and whip up a masterpiece.
Experience the glowing sense of achievement and therapeutic benefits of transforming a blank canvas with colour, shape and texture to create a fully-formed piece of artwork.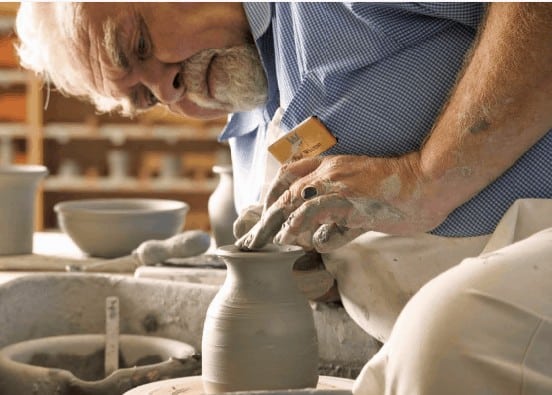 Delve into The World of Wedgwood and gain a real insight into one of the UK's most iconic pottery manufacturers. Enjoy coffee and shortbread on arrival with a self-guided tour of the factory, then admission to the £10.5 million museums where you can learn all about Josiah Wedgwood and his company. Next up, enjoy a delicious two-course lunch in The Dining Hall. Tea lovers will particularly enjoy the tea tasting – on bone china of course.
Get creative: make your own design with pencils, crayons and felt tips, to be transferred onto a piece of Wedgwood. Create your own decorative keepsake to take home, or, for a permanent memento, leave your design with us to be expertly applied, fired and posted out to you.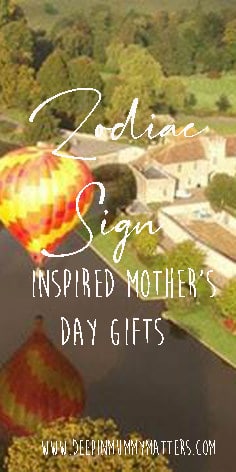 *Prices and product details are correct at time of distribution and are subject to change.