Four looks with Femme LUXE
Disclaimer: The items of clothing detailed in this post have been provided by Femme Luxe.
There once was a time when I would go out EVERY single weekend and buy new clothes. That was a time before children when I loved my figure and virtually anything I picked from the rails fitted me. Add on a few years, a few kids and the figure and the confidence have changed somewhat so shopping hasn't been quite the same experience. I have come to hate changing room mirrors and shopping isn't quite as much fun.
Online Shopping with Femme Luxe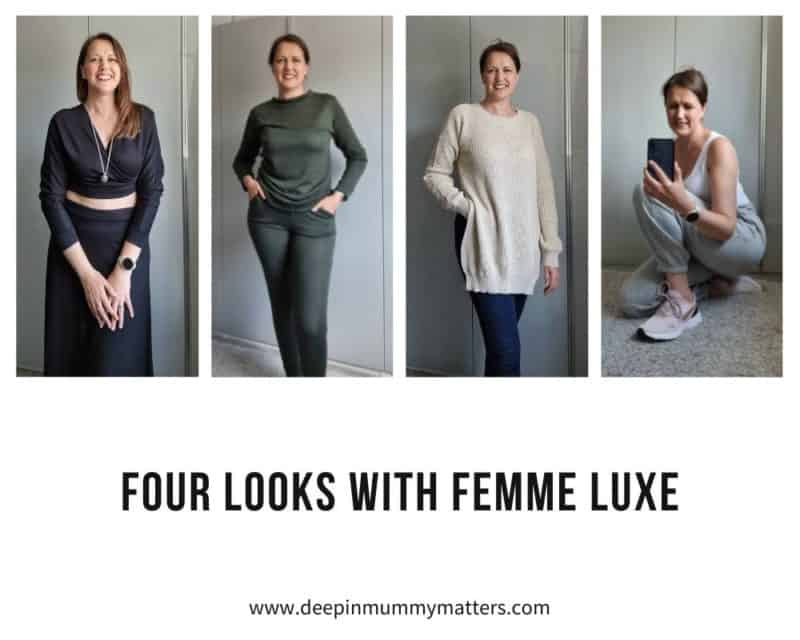 Turning to online shopping has been my saviour because I can browse at leisure and try items on in the comfort of my own home. One site which I have been introduced to is Femme Luxe, an affordable online boutique selling the latest hot trends in ladies fashion.
Oversized Jumper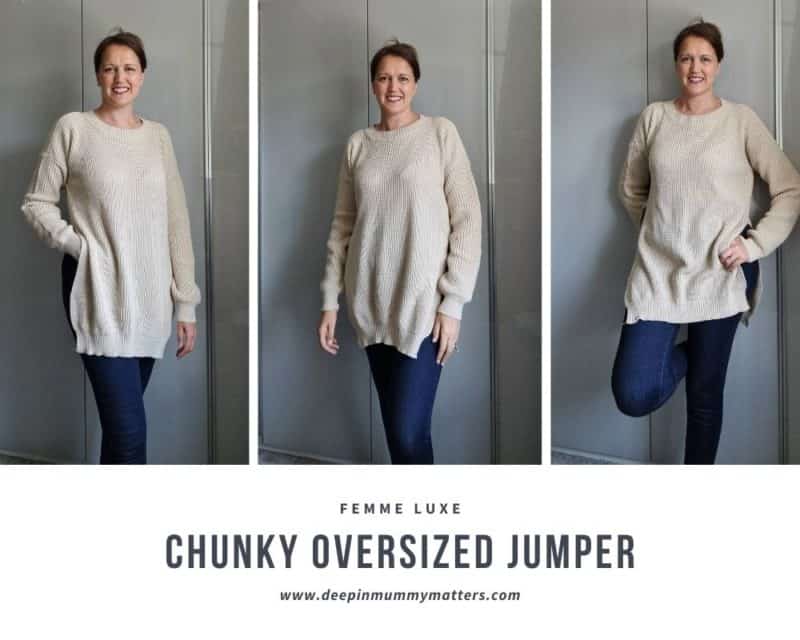 Working from home means I don't have to 'dress for the office' all the time. This doesn't mean I spend all day in my pyjamas, but I am more able to dress to my moods and activities. I love a chunky knit jumper with jeans and the large side vents in this slouchy jumper give it more of a glam look. These are perfect for getting the kids to school, running errands, heading to the shops and walking the dogs before heading to my desk.
Loungewear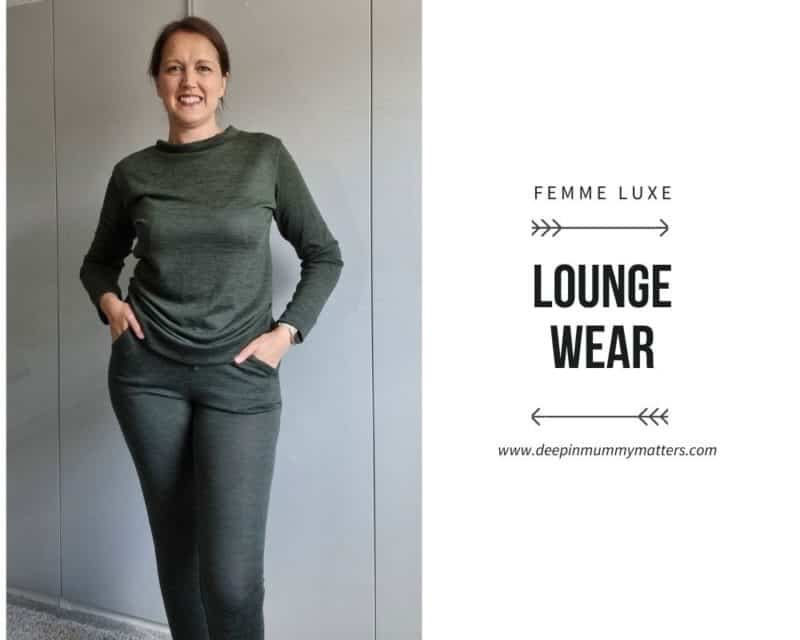 One thing which has become a favourite over the past year has been loungewear and co ord sets. Who needs to wear skinny jeans all day when you aren't leaving the house? I say save them for a day out and let the loungewear rule for comfort and style. This co-ord set is great to wear in and out of the house, it looks just as good with trainers as it does with chunky socks or slippers.
Grey Joggers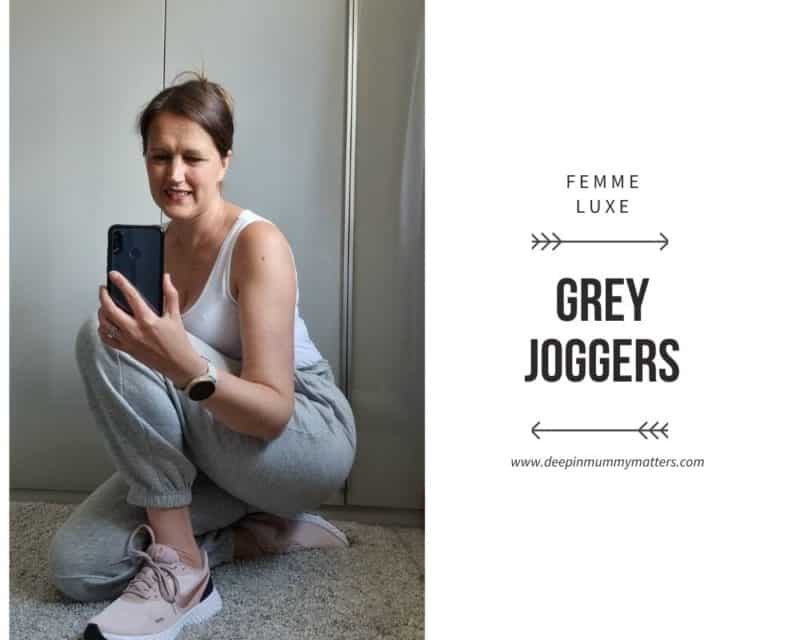 By the time the weekend rolls around I am reaching for my grey loungewear they take me from my morning coffee snuggled up with a book, through to a brisk walk to get the blood pumping and sometimes even a spot of cleaning before I get showered and ready for the day ahead.
Crop Top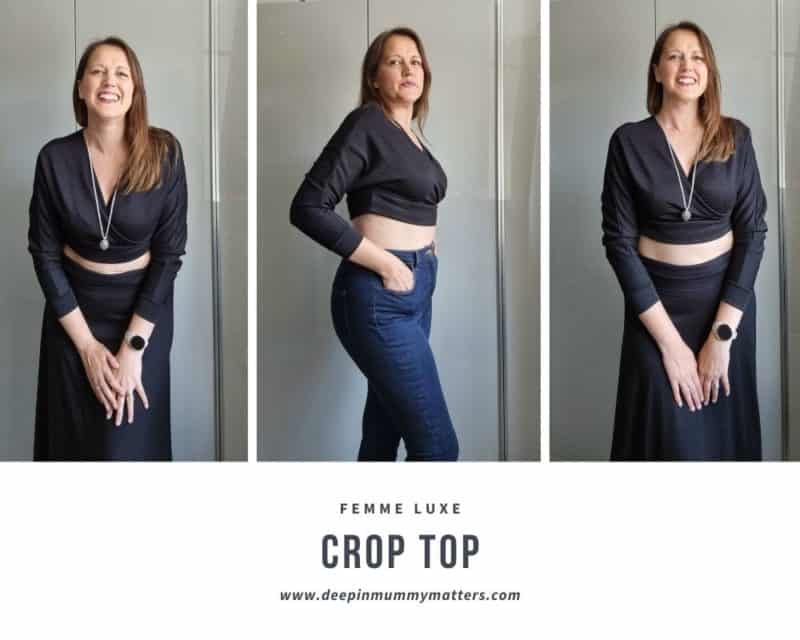 Now that lockdowns are finally feeling like a thing of the past we can start to think about going out again, drinks at the pub, dancing with the girls or whatever takes your fancy. It's been a long time since I have considered wearing a crop top but actually, I really like this one which can be dressed up or down and I have since worn it over a maxi dress too for a completely different look. Who knows, next thing you know I'll be wearing a bodycon midi dress or a milkmaid top, it's surprising what finding the right thing can do for your confidence!