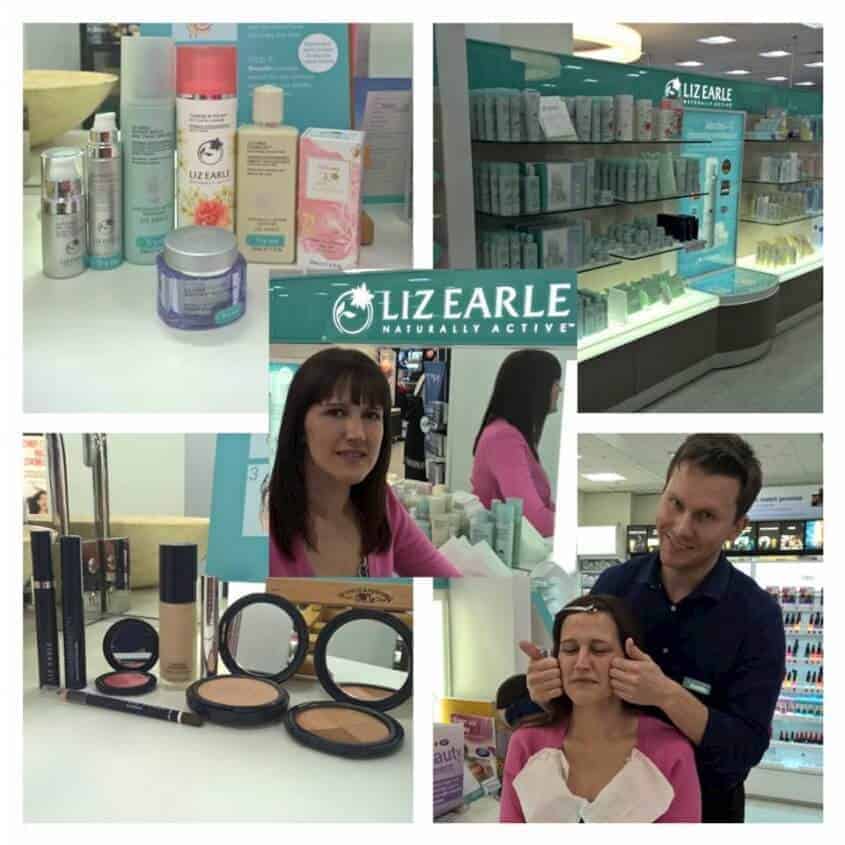 Finding time for me with Boots and Liz Earle #QBlogger
Last Saturday morning I had been invited to pop into my local Boots store in Queensgate to meet with Nisha in the Beauty Department who wanted to tell me about a few of their latest 'must-have' beauty treats.
Whilst I was waiting for Nisha to pop down from her office I got chatting to Stuart on the Liz Earle counter. I was confused at seeing Liz Earle in Boots and then Stuart explained that Boots had bought Liz Earle for an astonishing figure and were now featuring Liz Earle in many of their larger stores. I found Stuart to be a really personable guy and instantly felt comfortable with him so when Nisha arrived and he offered to give me a facial with Liz Earle products when I was free, I made a mental note to pop back.
Nisha was lovely and very passionate about the huge array of beauty products Boots have to offer. She was also keen to tell me about the exciting developments they have coming up in store; not least of which were the ALL NEW NYX Counter which will replace Origins and the amazing Instant Brow Solutions which Benefit will be revealing in a few weeks' time. Nisha made it sound so exciting that I decided to book myself in to see them so I shall tell you more about that in the coming weeks. Nisha very kindly gave me a goody bag packed with the wonderful beauty products you can see below. I haven't had a chance to use them all yet but I shall be sure to keep you posts on the ones that I love the most so don't forget to follow me on social media (check out the buttons in the sidebar) so you don't miss a single post.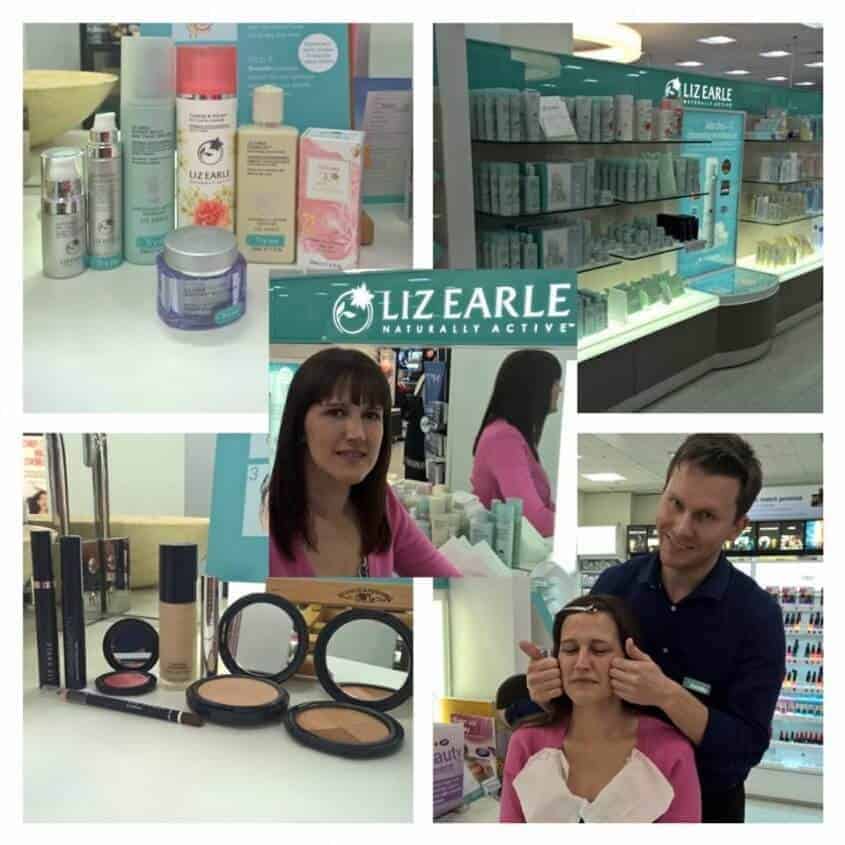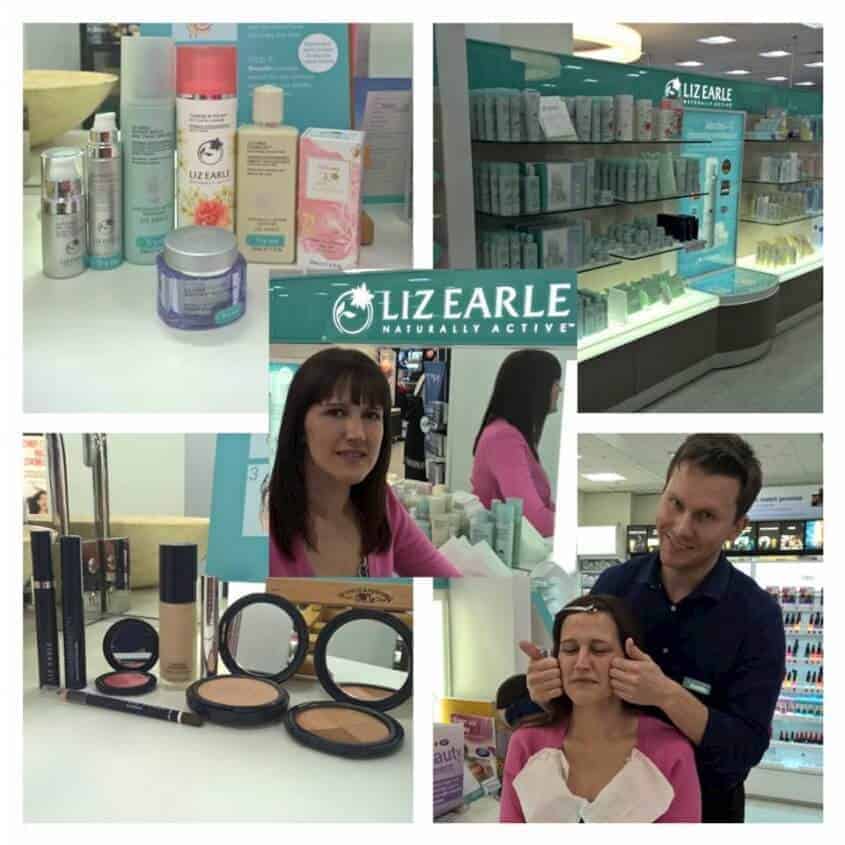 Being the busy lady that she is, Nisha had to return to her office so I ventured back to Liz Earle and Stuart with a sense of excitement and a few nerves too. I admitted to Stuart that one thing which had always put me off approaching the beauty counters in Boots before was that they were always manned by beautiful ladies and gentleman who were always perfectly presented and I felt a little intimidated. I also felt uncomfortable about sitting in the middle of the shop whilst someone did my make-up as I thought I would feel self-conscious. I couldn't have been more wrong. Stuart put me completely at ease and for the time that I was sitting in the chair (it could have been an hour or more, I honestly don't know as I lost track of time) I felt like I was on an invisible island. I was aware of people walking past and life continuing around me but nobody stopped to stare, nobody interrupted and talking to Stuart was like catching up with an old friend (only one much younger than me!). I learned that Stuart, in his days before Liz Earle, was originally a dancer who travelled the world and it was through his dancing and being taught to always 'look good' found a passion of skincare and beauty. He has worked in some very glamorous locations and brushed shoulders with the rich and famous but is extremely humble about it all. He just wants to make people feel pampered and amazing, with me, he did just that.
I explained to Stuart that being a Mum to three little people I don't have a lot of time for a skincare routine and other than babywipes, water and moisturiser I don't really do a lot to take care of my face BUT having just turned 40 I felt it was about time that I did as my skin will not stay this way forever. Listening to my every word, Stuart pointed me in the direction of the Hot Cloth Polish Cleanser and Instant Boost Skin Tonic which contains aloe vera, calendula, chamomile and cucumber. The cleanser was applied all over my face and massaged in, even over my eyes and then using one of the muslin cloths from the starter pack rinsed in warm water, gently polished my face taking away the cleanser and my make-up with it (even waterproof mascara). Afterwards I was treated to a quick spritz of toner to close the pores and then treating my eyes to a little refreshment with Eye Bright Soothing Eye Lotion. My face felt so clean and refreshed, with no 'tight' feeling or greasiness, it felt amazing.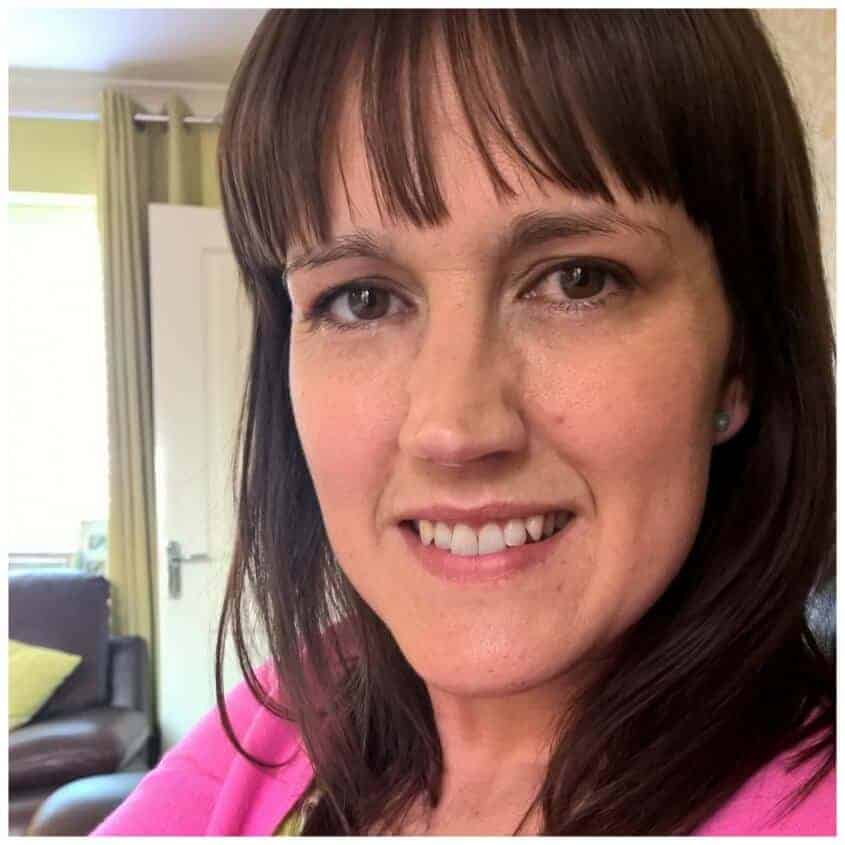 Stuart then treated me to a mini-makeover with light and natural makeup, just a hint of colour using bronzer and cream blush to add colour to my cheeks and a dab on my eyes (something I had never considered before) which just gave me a healthy glow. He applied a little eyeliner and mascara and applied a light pink colour to my lips. When I left Boots, I felt as fresh as a daisy and full of confidence. I treated myself to the Instant Boost Skin Tonic and Eyebright to accompany the Hot Polisy that I already had at home and it has since become my daily skin ritual. My skin feels and looks better than it has done in years, I have even been receiving compliments so it's obviously working.