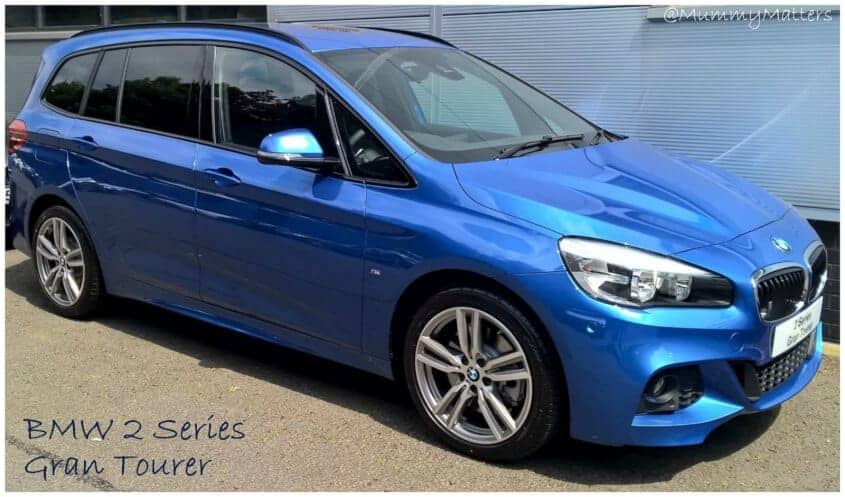 A new adventure begins – BMW 2 Series Gran Tourer
Back in 2002 when I first moved to Peterborough I had no idea where I wanted to work or what direction I wanted to take. A chance meeting at a recruitment agency found me working at Sycamore BMW in Peterborough for a few very happy years. I had never considered working in a Motor Dealers but straight away I felt at home, the Sycamore team welcomed me in and soon came to feel like family. Testament to that is that I can still go in there 2, 5 or even 10 years after I have left and although the showroom has changed the team are still there and still welcome me with a big squeeze. Sycamore are the same with their customers too which is why they keep going back year on year to update their cars and their client base continues to grow.
So when I was contacted by them a few weeks ago to see if I would be interested in putting one of their latest models through its' paces I was delighted to say yes. Being a family of 5/6 they asked if I would like to try their 7 seater family car. Wracking my brains I could only assume that they meant a 7 seater X5 but I was wrong, I hadn't realised that in September 2015 BMW released the 2 Series Gran Tourer to rival the Vauxhall Zafira Tourer, the Citroen C4 Grand Picasso, Ford Grand C-Max, Volkswagen Touran, Toyota Verso and the Kia Carens.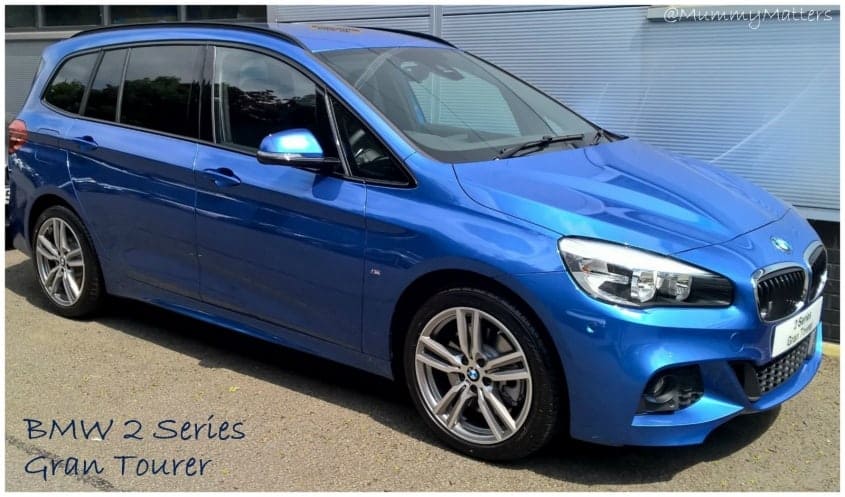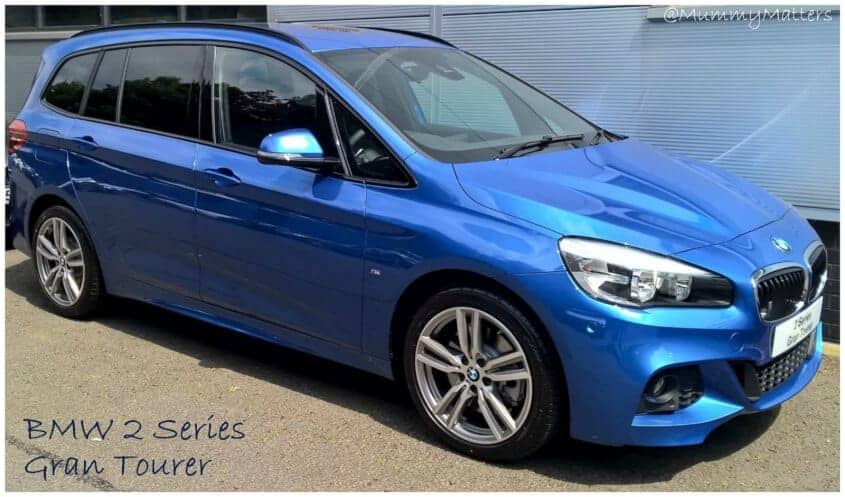 So yesterday, this beauty of a car was delivered to my house ready for us take on some new adventures. I have been reading up on the literature and have been impressed with how it all looks on paper. Just check out the comparison table I have compiled below. You've got to admit it looks good but of course it's all in the drive and usability as a family. I have a few ideas up my sleeve about how I would like to test the Gran Tourer but if there is anything in particular you would like me to try then please drop me a note in the comments and I shall see what I can come up with.
Compare the Competition
OTR Price
36 Monthly

Payments

With 2nd and 3rd rows upright
With 3rd row folded away (to parcel shelf)
With all seats folded away (2nd and 3rd rows folded to roof)
BMW 2GT
£27,940
£393
160 ltrs
720 ltrs
1,820 ltrs
Ford G C-Max
£25,285
£409.55
88 ltrs
728 ltrs
1,715 ltrs
Citroen C4 GP
£24,149
£326
165 ltrs
537 ltrs
1,,851 ltrs
VW Touran
£28,530
£394
137 ltrs
743 ltrs
1,857 ltrs
Vauxhall ZT
£23,940
£448
152 ltrs
710 ltrs
1,860 ltrs
Standard Specification
The figures above are all based on the base model of each brand, obviously you can add options and increase specification if you want something a little more but with that comes an increase in price across the board.
The 2 Series Gran Tourer comes with Navigation, Automatic Tailgate and the option of Four-wheel drive technology as standard which none of their competitors offer on their base models. Very few of the competitors offer safety features such as the BMW Active Guard which reduces the likelihood of a front-end collision, BMW Emergency Call or BMW Online. Now I don't know about you, but when I am transporting my family I want them to be as safe as they can possibly be.
I shall be back to tell you more once I have got behind the wheel and travelled enough miles to tell you all about it!