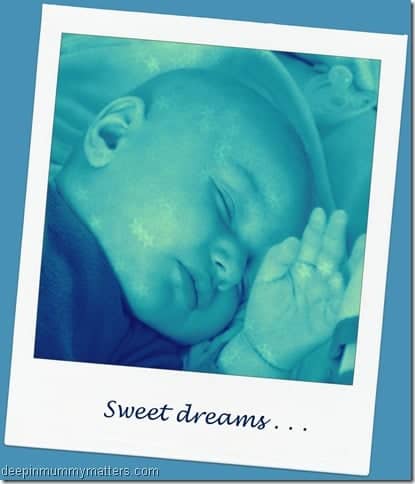 Finally getting bedtime sorted!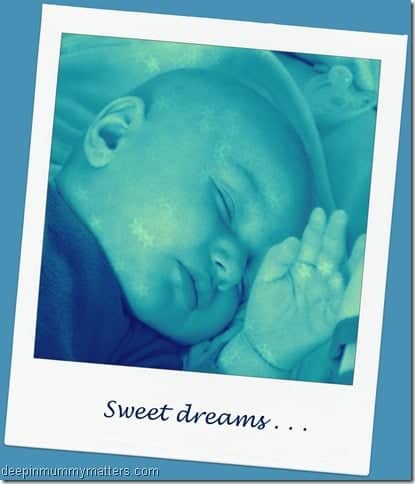 Jelly Bean is now almost five months old, can you believe it? I know I can't!! It doesn't seem five minutes since I wishing him to arrive and now he's rolling around all over the place, laughing, smiling for England and generally being a cheeky little monkey. Being the last baby I must admit that I am being a little slow to put routines into place, I have kind of enjoyed having him right by my side for his naps during the day and once he has fallen asleep of an evening but in my heart of hearts I know that the time has come to start putting a routine into place for him. We have always had a pretty easy time of it when it comes to bedtime with the tiddlers so I don't want to spoil that by setting Jelly Bean off on the wrong foot.
In the last week I have started to make a few little changes. I now take Jelly Bean and Beanie Boy up to bed at the same time, on alternate nights they have a bath or a shower (obviously not Jelly Bean) and then I give Jelly Bean a massage with lavender oil and get him dressed in a fresh, clean sleepsuit whilst Beanie Boy drinks his milk. Once both boys are ready I sit in the rocking chair and feed Jelly Bean whilst Beanie Boy sits next to me and we read a story together. Seven times out of ten, Jelly Bean falls asleep or at least begins to get sleepy and so then we say goodnight to Beanie Boy and then I take Jelly Bean to his crib in our bedroom. In a few weeks I am hoping to put Jelly Bean down to sleep in his cotbed in Beanie Boy's bedroom as the boys will be sharing. So far it has been going quite well but it feels so strange downstairs without Jelly Bean sleeping peacefully in the corner.
In timely manner I have been sent a press release which caught my eye on research which has been carried out by Fairy which said that eight out of ten Mums read to their children every night before bed. In our household we have always split bedtimes down the middle because Hubby feels this is a special time in our children's lives that he doesn't want to miss out on. In the beginning when it was just Little Bean we would take it turns to do bedtime with her and on the nights that Curly was with us, he would be slotted into the routine too. Then when Beanie Boy came along we would do alternate nights so that if Daddy was putting Little Bean to bed, I would put Beanie Boy to bed and the following night we would switch. Now that Jelly Bean is here we will put the baby boys to bed together until Beanie Boy is a little older so the routine still works for us. Fairy's research panel spoke to 1,000 Mums with children aged up to seven years to get an in-depth look at bedtimes.
Other stats revealed were:
61% of Mums said that, after returning to work, they have to rush through the routine in order to get their child into bed at a decent hour, but that bedtime reading remains a priority for them.
16% of Mums prefer to shorten bath time in order to make sure that reading to their kids continues to be a regularly observed part of the routine.
11 minutes is the average time spent reading with Mum at bedtime.
77% of UK Mums actually stated that the primary reason they read to their children is to aid their development, encourage an interest in reading and to bond with their little ones.
35% agree that their child tends to settle down quickly and easily most nights
43% say this is the case 3-4 nights of the week.
One out of ten Mums find this part of the day is a cause of stress and tension.
2% admit to dreading their child's bedtime.
As part of this research Fairy want to encourage bedtime reading and so have teamed up with Timmy Time to create a special on-pack promotion to claim a free Timmy Time book with every purchase of Fairy Non-Bio or Fabric Softener.
For more information on Fairy visit www.softeningyourworld.com or for more information on Fairy's link up with Timmy Time please visit www.timmytime.tv/fairy

The Fairy range is proud to have been reviewed by Allergy UK and awarded their British Allergy Foundation Seal of Approval.