Festival Camping? Here's what you need – plus Coleman Kobuk Valley 2 Tent GIVEAWAY!
Camping season for us began back in April this year but at the start of July, we attended our first Festival of the year at Cornbury Festival in Oxfordshire. It was our second experience of the Cornbury Festival and it was all that we wanted and more. This time around we took an extra teen with us in the form of one of Will's besties, Liv – yes JUST FRIENDS! Taking a friend along for Will meant that he was able to experience the Cornbury Festival from a completely different perspective to his family-focused experience last year. It completely fired up his and Liv's enthusiasm to try out festivals solo so it's time to start thinking about what a teen would need for a successful festival experience. I shall be telling you more about this in a different blog post.
In the meantime, here's my lowdown on what you will need as a basic kit to begin your Festival camping experience.
The Tent – Coleman Kobuk Valley 3 or Kobuk Valley 2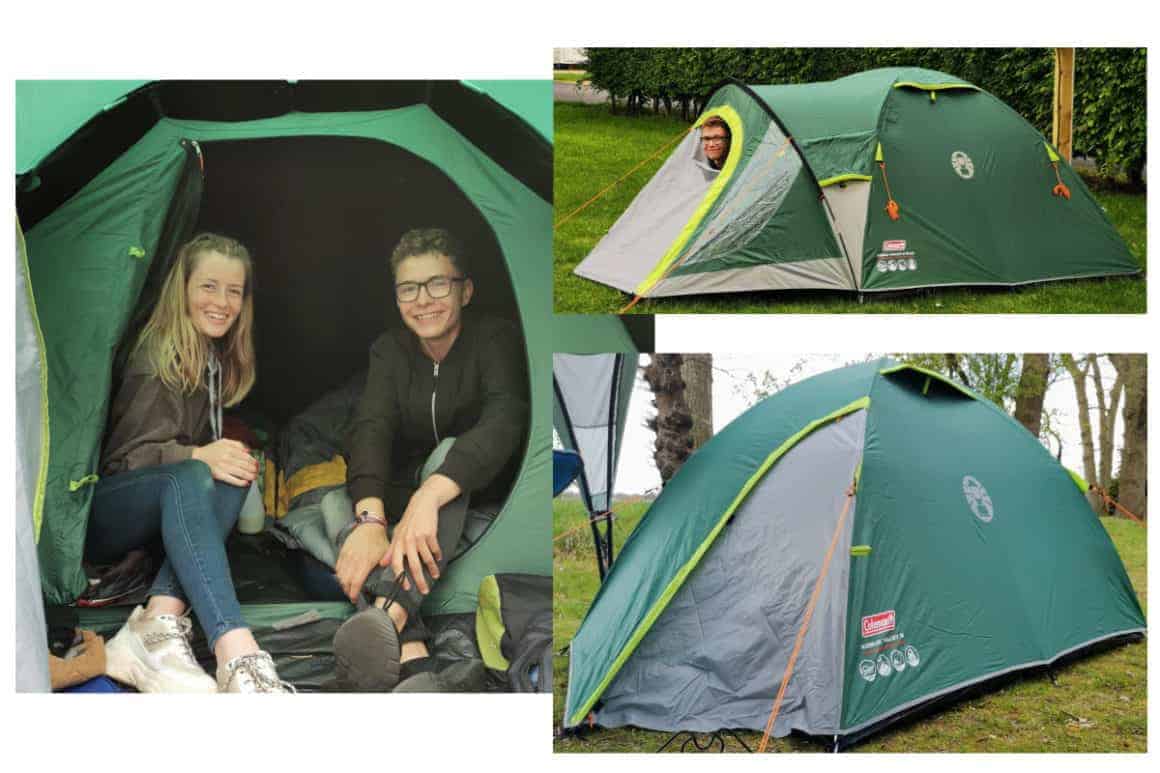 On our first camping trip this year Will used the Kobuk Valley 2 is a good-sized 2-man tent with a small porch area for you to store your shoes and a small bag. It features the Coleman Blackout Bedroom which Will loves because he is NOT a morning person. When we need him to get up we generally get the smaller children to shake the sides of his tent as it's the only way he responds.
At Cornbury Festival, Will and Liv used the Coleman Kobuk Valley 3 which is a 3-man tent with a larger porch area and windows on either side. They were both pleasantly surprised by how much space they had in the tent and said they would easily fit a third friend in the tent. The porch area offered them more than enough space to store their shoes and weekend bags. There is also a ceiling hook from which to hang their light. In general, they often didn't surface until well after 10.30 am – lazy teens!!
Hi-Gear Self-Inflating Mat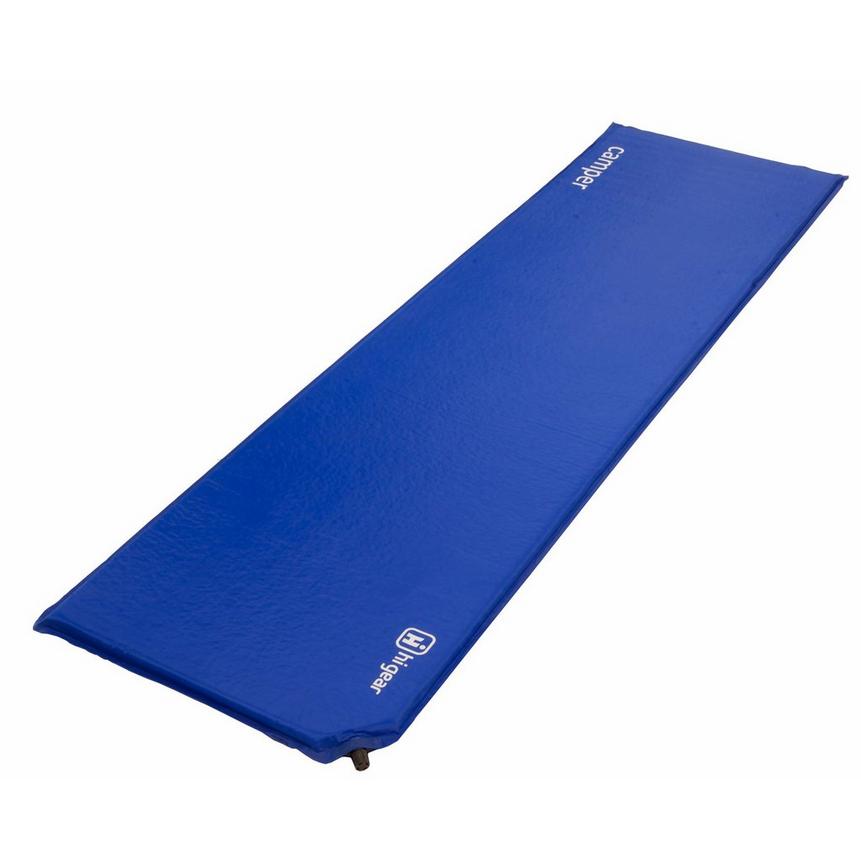 When a teen needs to travel light for their festival adventures, I would suggest a self-inflating mat like the Hi-Gear one above. I must admit I'm not sure I could sleep on one of these alone but Will and Liv didn't seem to have any trouble. We use these on our camp beds for a little extra comfort.
Vango Jupiter Sleeping Bag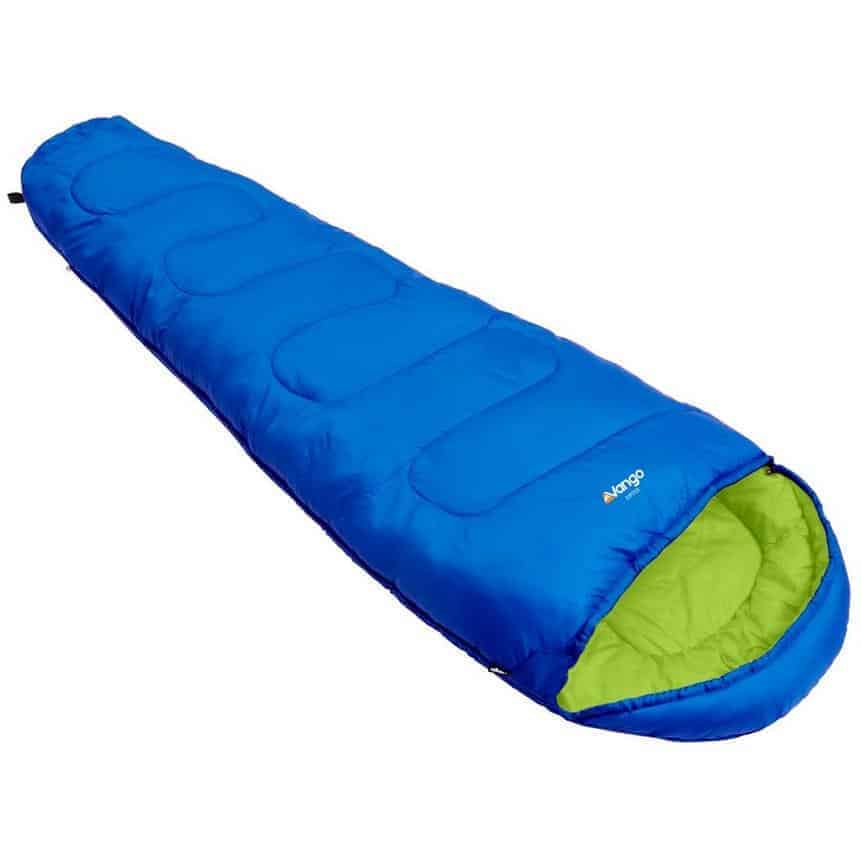 Unless your teen is planning on camping all year round then they should only need a sleeping bag which will keep them warm for 1-2 seasons. Look for sleeping bags with a weight of around 200-300. This Vango Jupiter Sleeping Bag is 250 so it sits perfectly in the middle. It folds up reasonably small and a Mummy sleeping bag is ideal for heat control with the shaped hood with drawstring.
Rucksack CoolBag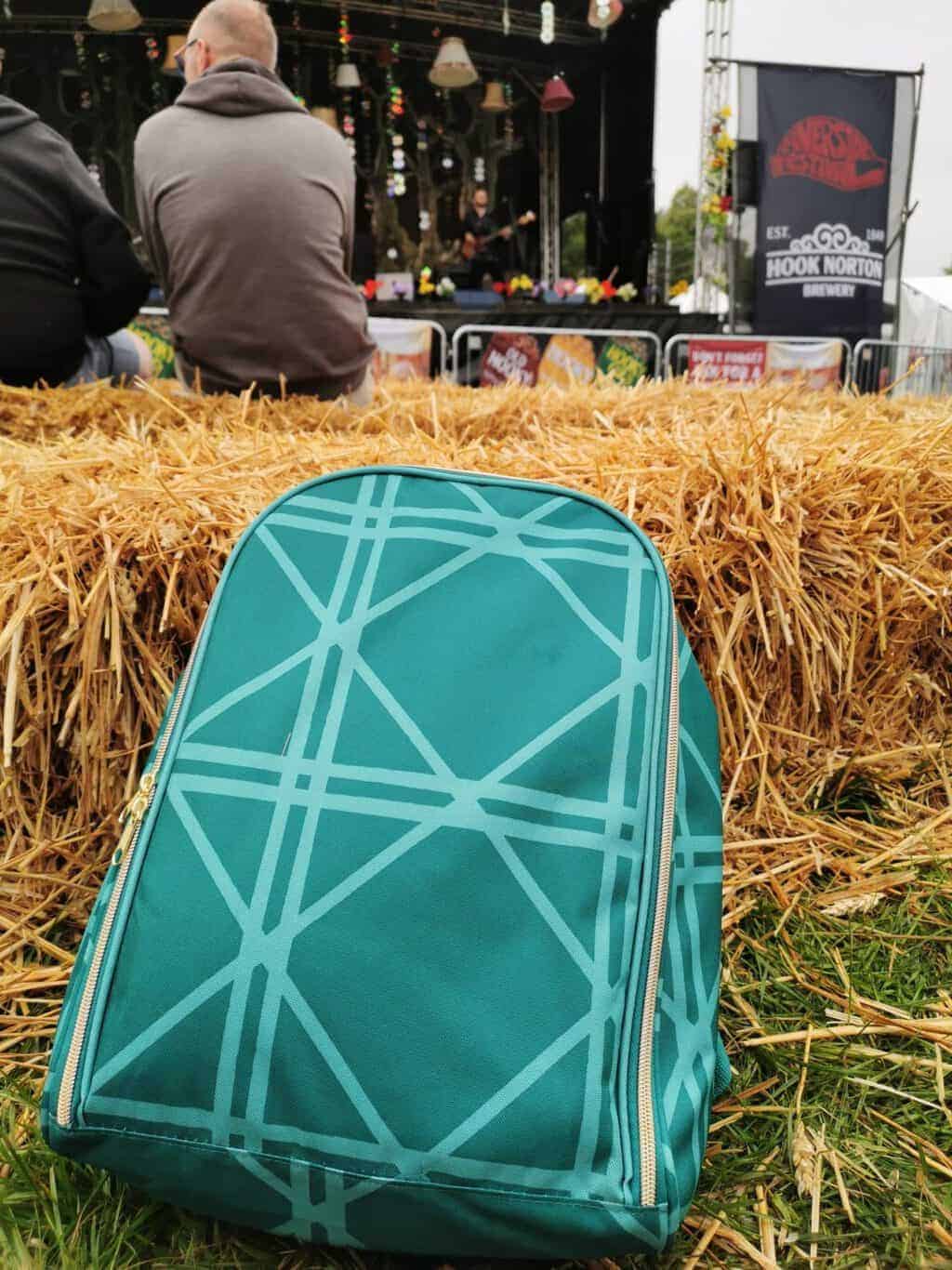 The Wilko Discovery Rucksack Cooler was the perfect accompaniment to our festival fun because it kept all our drinks and snacks cold throughout the day even during the heat of the sun.
Wilko Double Wall Bottles
We were sent a couple of these bottles and were seriously impressed with how well they worked. It was BOILING hot when we attended Cornbury Festival this year and once again we purchased wrist bands for Frank Water which meant we could get unlimited water bottle top-ups of chilled, filtered water. It was bliss on a hot day. Of course, there were times when we wanted something a little more than just water but when we returned to our water bottles later in the day, the water was still as cold as when it came out of the tap. I have already bought more of these bottles for the Beans.
Tile Pro
Tile Pro is a genius gadget which you will find invaluable at festivals, in daily life and on your travels. During the festival time, you could attach the Tile Pro to the inside of your tent and when trying to find your tent amongst the thousands of others you can use the App on your phone to locate your tent. Once you are within 90m you can activate your tile and it will play an audible tone to help you find your way home.
Tile Pro can be attached to keys, photography equipment, your suitcase or even a child if they have a tendency to wander! The battery will provide you with a year of guaranteed, uninterrupted finding and then you simply replace the battery to start all over again.
Jam Hang-Up Wireless Speaker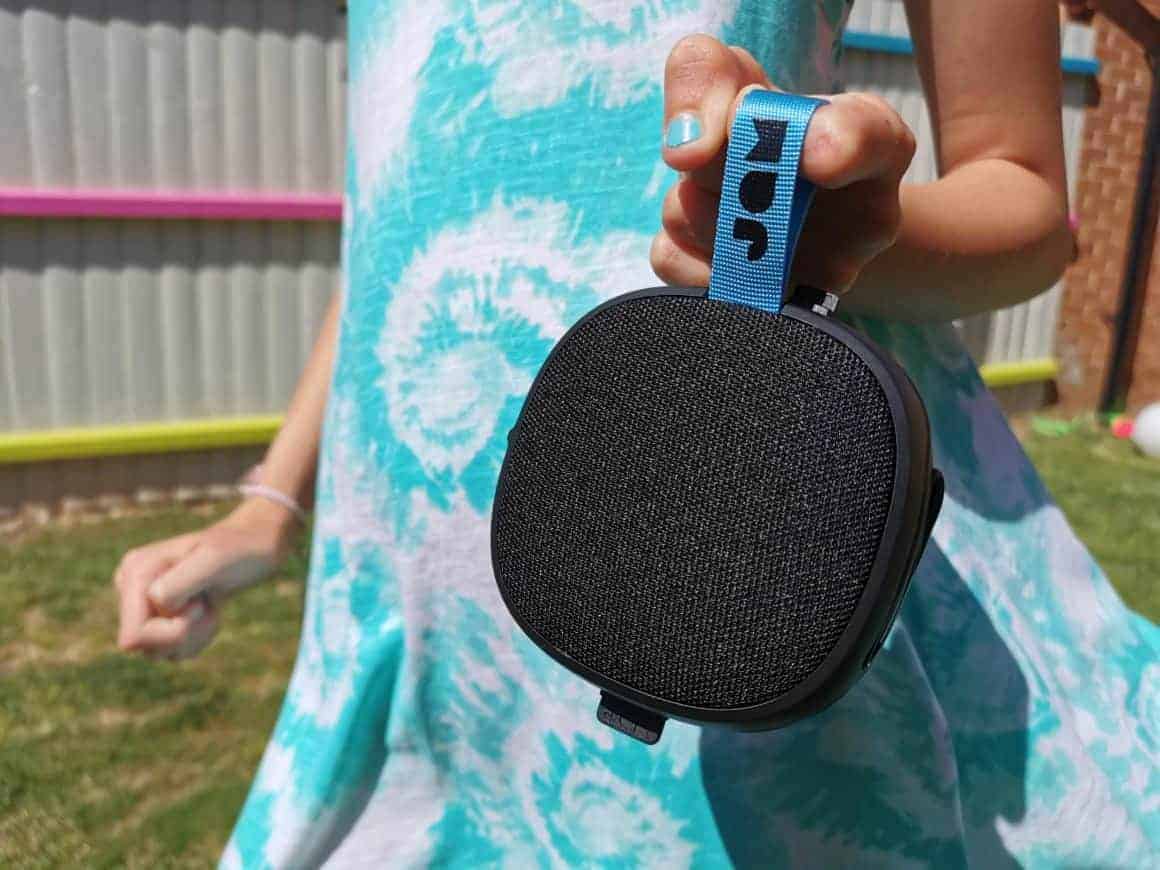 There comes a time at every festival when you need to retire to your tent to recoup yourself and have some downtime but that doesn't mean the tunes have to stop. The Jam 'Hang-Up' Wireless Speaker provides 8 hrs playtime, is water and dustproof and connects to your phone over a 100ft range. It's a handy size to carry in your bag without weighing you down too!
Shine Shampoo Bar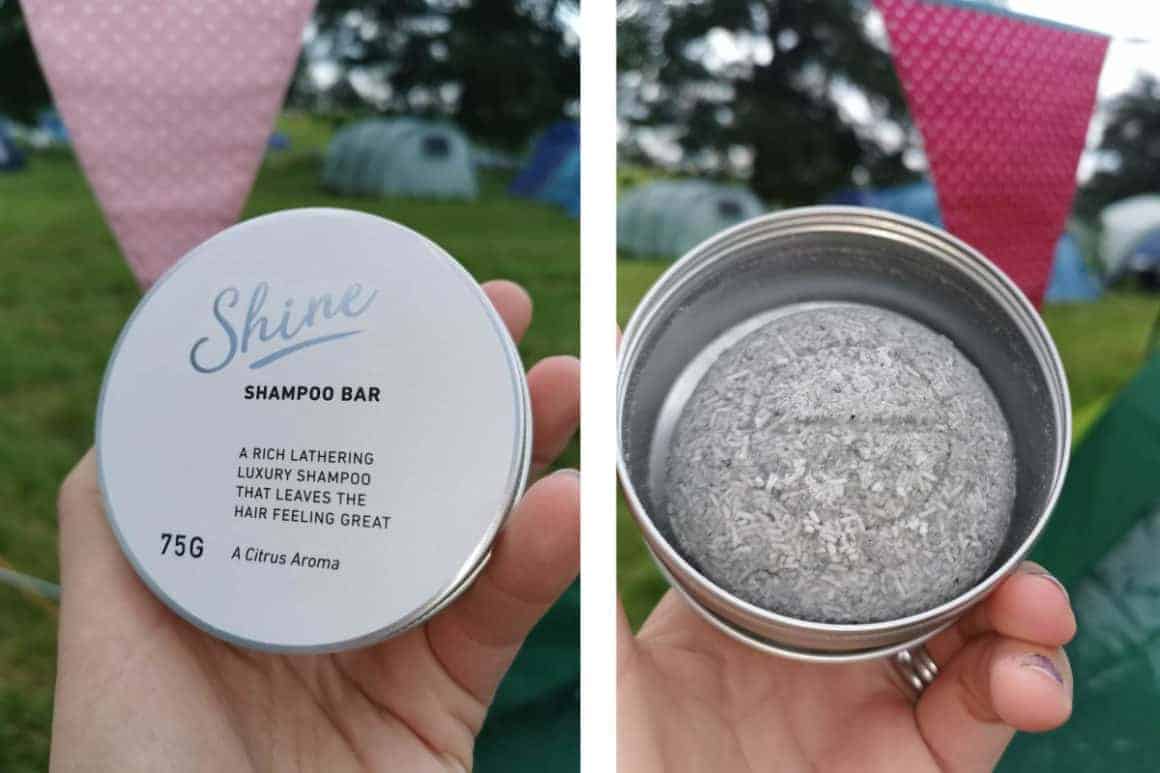 Whilst I do recognise that hygiene and teenagers aren't generally two things you hear in the same sentence (well not always in the case of those teenagers I have encountered), most females tend to still want clean hair, I know I always have. The Shine Shampoo Bar is the perfect hair care travel companion for the eco-conscious.
Shine Shampoo Bar is a luxury shampoo bar developed by hairdressers so you can be assured professional hair care results in the convenience of an easy to use a shampoo bar. I used the Shine bar whilst we were away at Cornbury and loved how easy it was to use and how my hair still looked, felt and smelled great. The bar formulation means no wasted product, no bulky plastic bottles and it comes in a handy reusable storage tin so it travels well without making a horrible mess in your wash bag. It also lasts 4 times longer than a standard bottle of shampoo.
WIN – Kobuk Valley 2 Festival Tent
We have decided to offer Will's Kobuk Valley 2 tent for a giveaway on the blog. This tent was used for 2 nights during dry weather so it is clean and packed away neatly ready for the next adventure.
For your chance to win just complete the Gleam entry form below.
Good luck xx