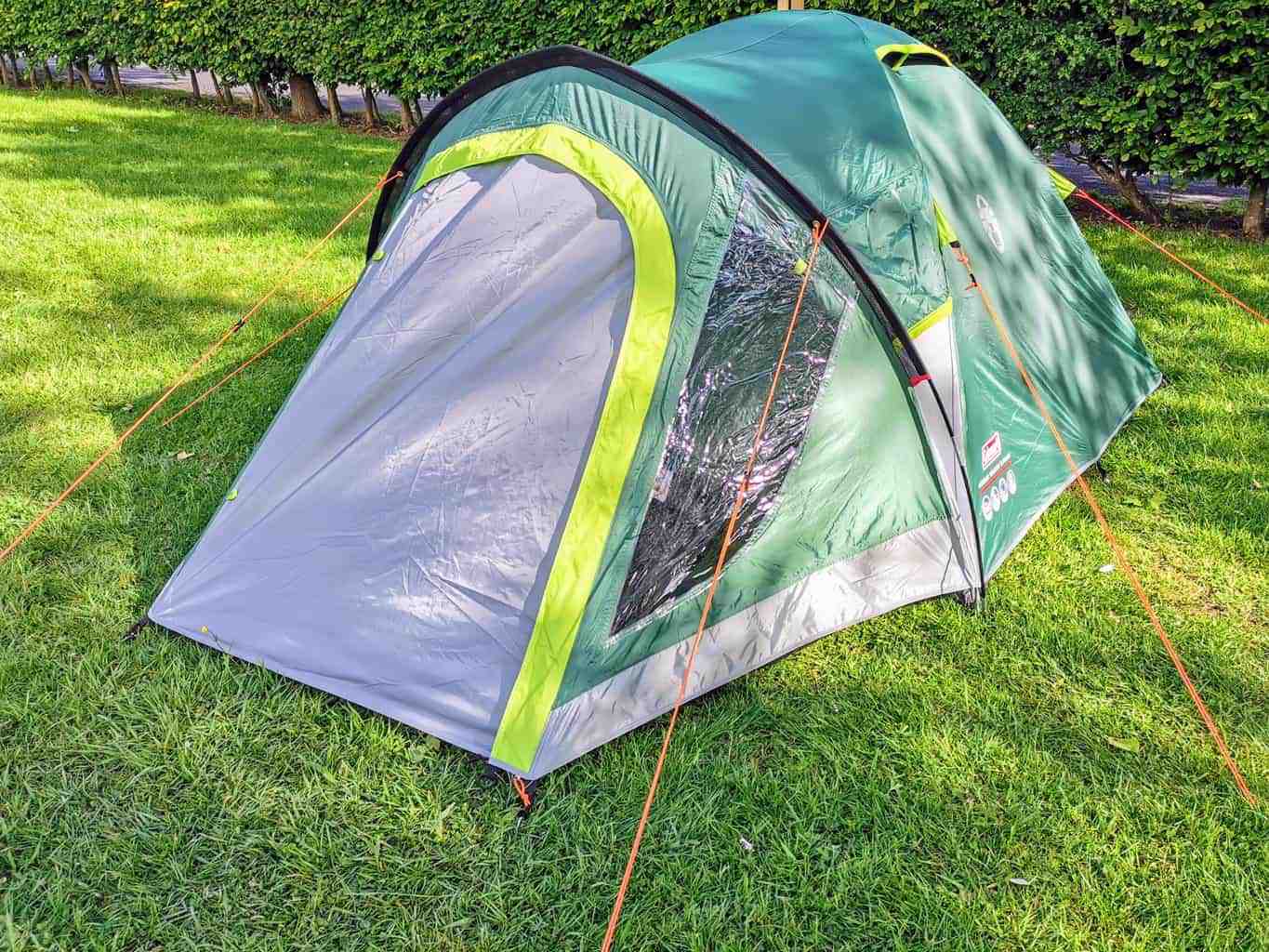 Teen's First Tent – Coleman Kobuk Valley 2 and Kobuk Valley 3 Plus
[AD-GIFTED]
As a family, we have been camping since Will was just a small boy and he has always loved it. Loved being outdoors exploring and making new friends. This year Will turns 18 and we decided that it's time he started to venture out on his own a little so this year he has his very own tent to start his camping adventures.
Coleman Kobuk Valley 2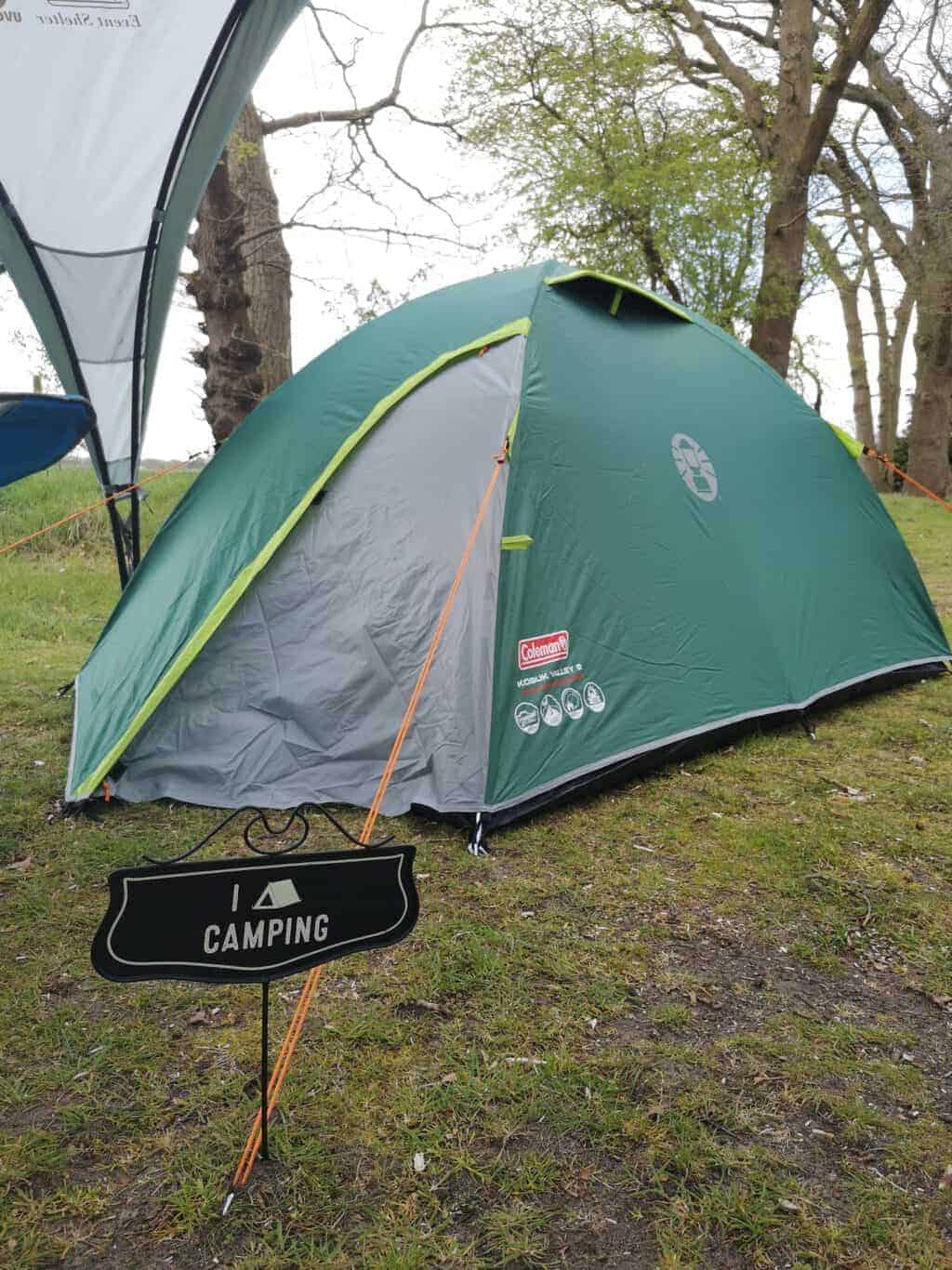 As I mentioned previously, we are very proud to be working with Coleman again this year and they very kindly supplied Will with tents to try out on our first two camping trips for 2019. The first tent he tried was the Kobuk Valley 2.
Kobuk Valley 2 is the perfect tent for weekend hikes or festival camping. It is a 2 man dome tent which goes up very quickly and easily so you can get on with your activities straight away.
Blackout Bedroom Technology
Having camped in our Coleman Valdes 6XL last year Will was delighted to see that the Kobuk Valley 2 also featured the Blackout Bedroom technology which he had come to know and love. This teen likes his sleep!!
If you have a teen heading off to a festival this Summer then the Kobuk Valley 2 would be perfect after a heavy night of partying so you can sleep in the following morning (you might still need earplugs though).
First Pitch
Will took the Kobuk Valley 2 on our first camping trip of the year to Woodhall Spa Camping and Caravanning Club Site. Being the mean parents that we are, we passed him the tent and left him to follow the instructions to pitch the tent by himself.
He surprised us both by doing a great job, although he did need a few tips on getting the tent pegs in at the right angle so as not to bend them or for them to pull out of the ground at the first sign of wind.
Weather Proof
When you are camping in the UK you need to be prepared for all weathers. Coleman tents have a high-performance WeatherTec™ fabric which protects the occupants from the elements. The Kobuk Valley 2 WeatherTec is rated at 4500mm, has wind-responsive fibreglass poles and an integrated groundsheet so you don't have to worry about sharing your bed with nasty biting bugs. The flysheet also offers SPF50+ protection from the sun.
Will's Thoughts
I really like this tent because it was so dark and cosy. It was easier to put up than I thought it would be and bigger inside than I expected. When back in the bag it hardly takes up any space so would fit well onto a backpack. The little porch area was good for keeping my smelly boots in too.
Kobuk Valley 3 Plus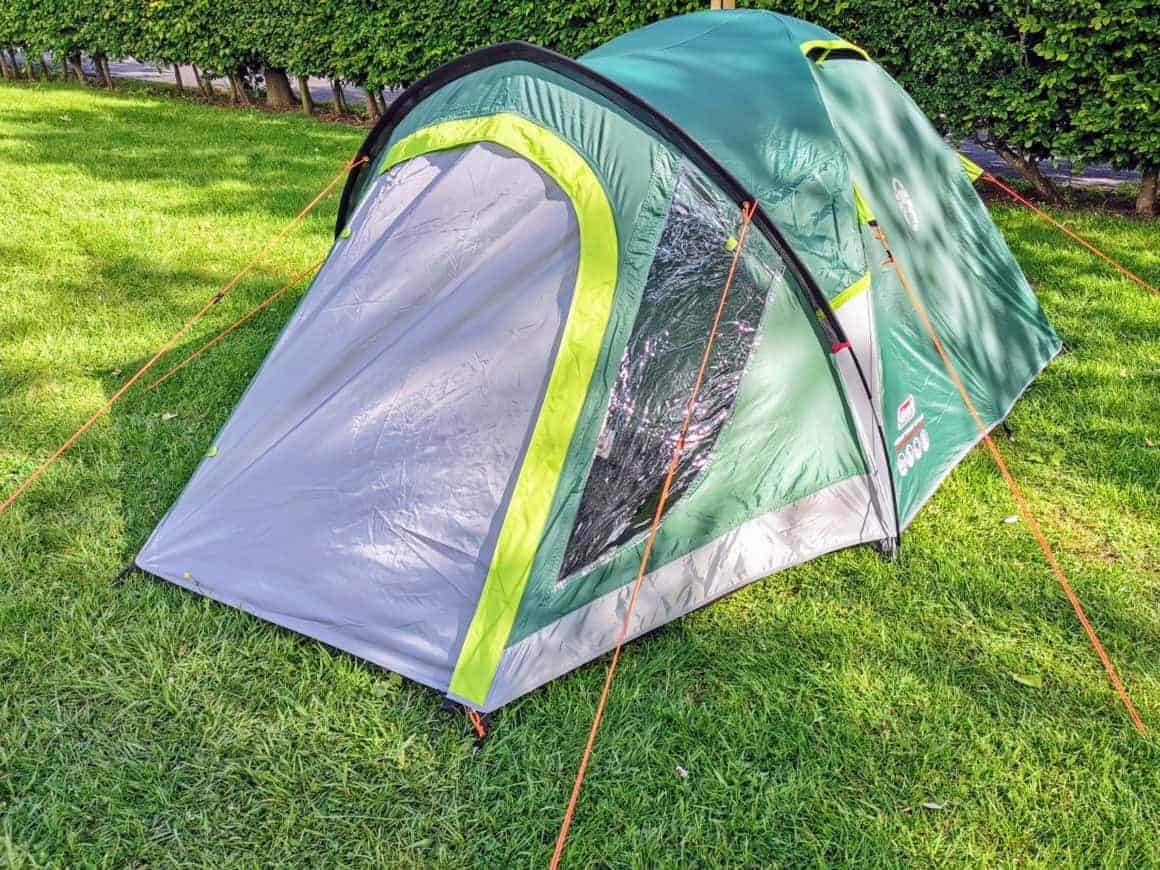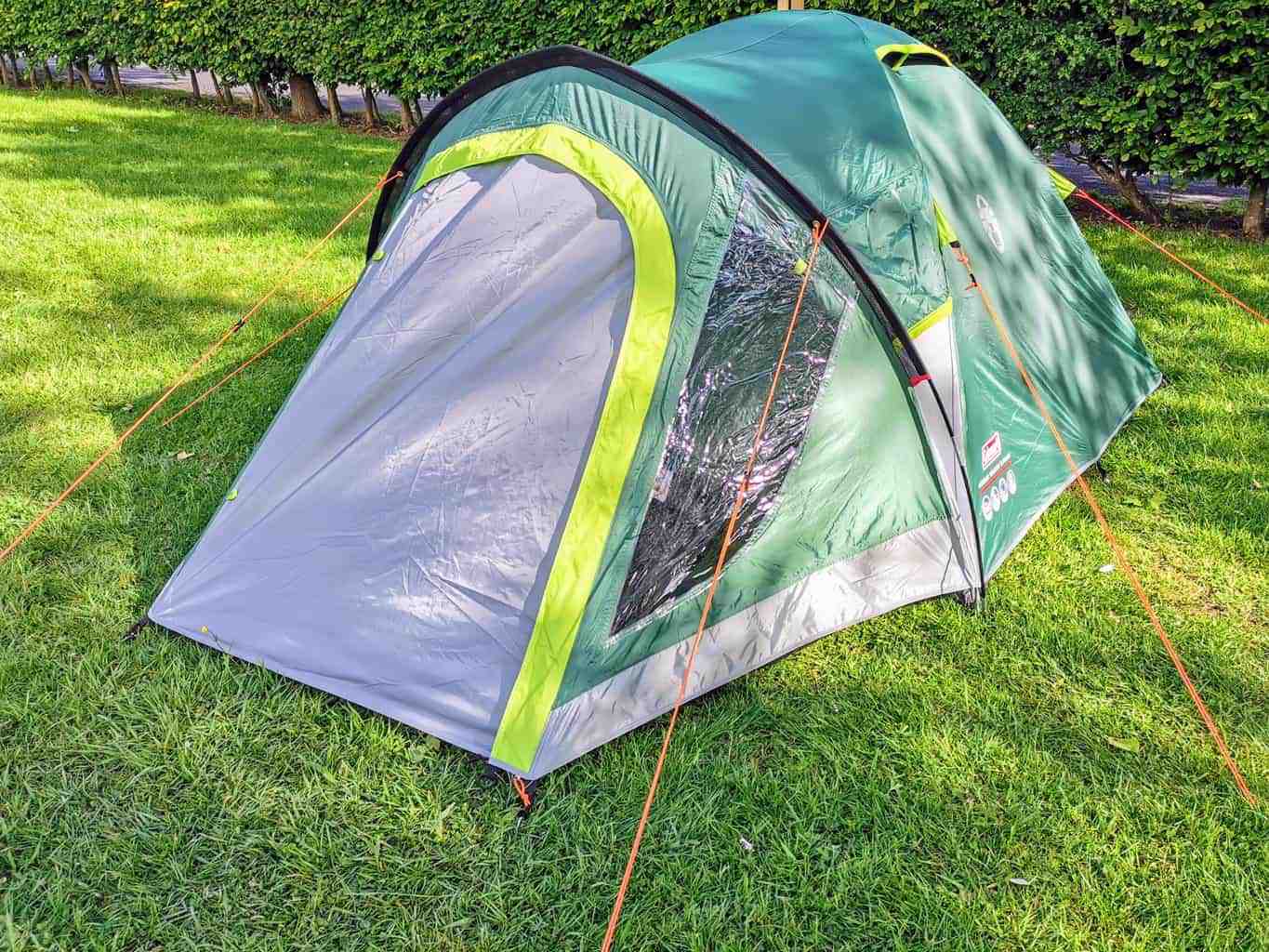 During half term, we took a camping trip to Devizes Camping and Caravanning Club Site in Wiltshire. This time, Will took the Kobuk Valley 3 Plus which is an extended dome tent with a larger porch area. The main section of the tent will comfortably fit 3 camping beds and has a fully integrated groundsheet for warmth and protection from bugs.
PVC Windows
Will really liked the PVC windows on either side of his porch because he could comfortably relax in his tent with the door closed and the curtains open to allow the light in on a cold and/or wet day.
Comfort and Space
As with the Kobuk Valley 2, the Kobuk Valley 3 Plus has Blackout Bedroom Technology, WeatherTec fabric with a 4500mm rating, fibreglass poles, SPF50+ UV Guard flysheet and bucket groundsheet to keep your camping gear and boots clean and dry. The peaked porch offers good headroom so you can move about easily and there is a summit loop from which to hang your light from in the evening.
As with all of Coleman's tents, their fabrics are fire retardant for safety.
Will's thoughts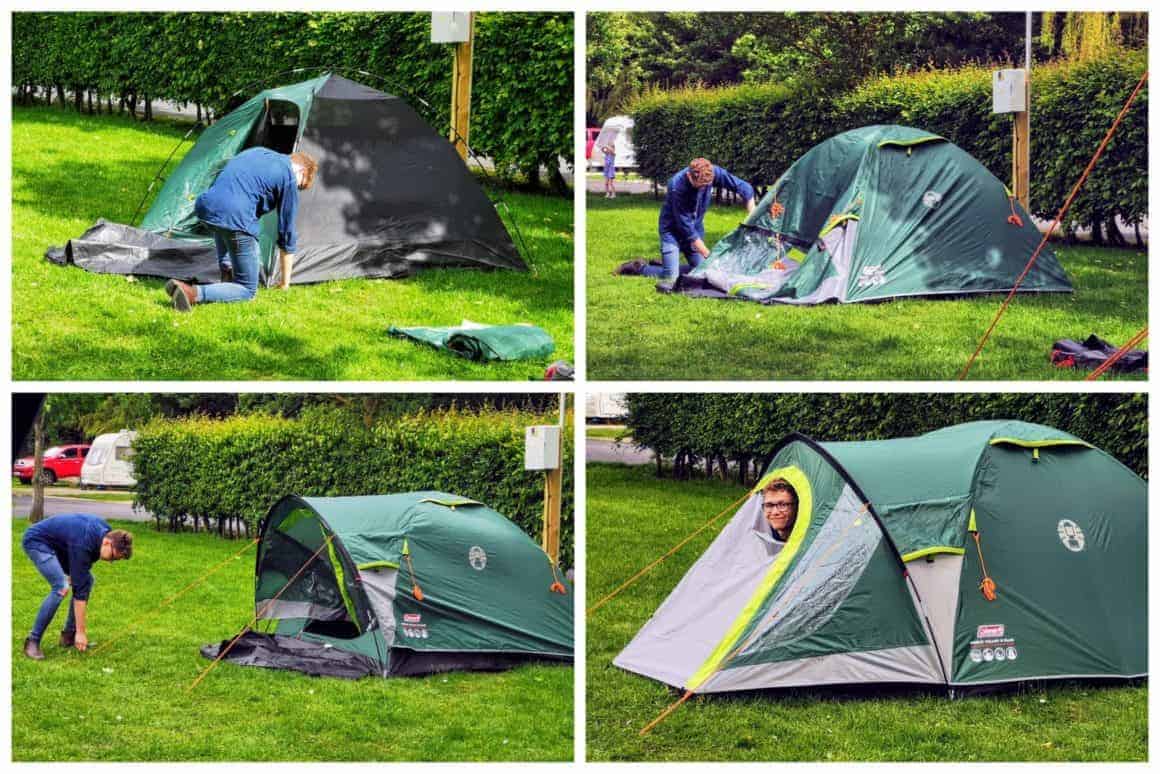 I really loved camping in this tent, having the windows on the porch was a really nice touch. In the morning when I woke up I was able to open the inner door to let the light in without being open for the world to see. I shall definitely be taking the Kobuk Valley 3 with me when we go to Cornbury Festival in July.
Both tents were really easy to pitch and I did this one again when we arrived home to allow it time to dry out properly. I haven't quite mastered the art of getting them back in the bag yet but thankfully Bina and Dad help me with this. I am looking forward to more solo camping adventures this year thanks to Coleman.