Family Entertainment at Butlins – Part 2
With the difference in ages of our children, I was a little worried that we would find it difficult to keep everyone happy all of the time but as it turned out I had nothing to worry about at all.
Ocean Hotel, Bognor Regis

When we checked in at the Ocean Hotel we were presented with an entertainment schedule to help us plan our days (if that's your cup of tea), it had a really easy to follow key so that you could see at a glance what age group activity is aimed at, when and where it starts and whether or not it is included in the price of your stay or has a nominal charge to pay.
I can honestly say that we didn't even touch the surface of the entertainment available to us. A typical day for us would start around 7 am when the children woke up but rather than getting straight up we enjoyed chilling together in our room, reading books, listening to music and laughing together. Once we had got ourselves ready for the day ahead we made our way down to breakfast at around 9 am and filled up our tanks to give us energy for a busy day.
Football Coaching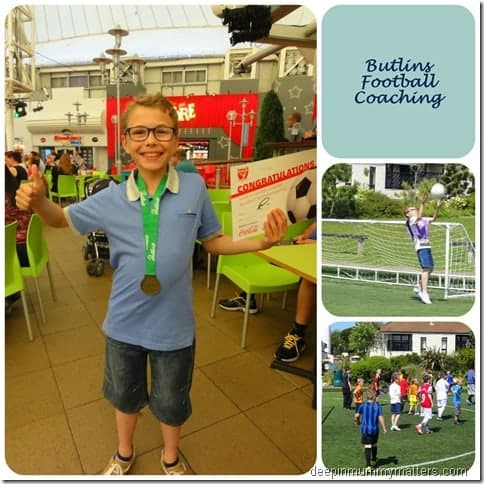 At 11 am we would drop Curly off at the Sports Meeting Point so that he could take part in the Football Coaching session which would last for two hours and was to run every day of our holiday. Then whilst Curly was busy doing his thing, we took the tiddlers into the Skyline Pavillion to watch a show on the main stage, anything from Thomas the Tank Engine to Pingu and more. We saw Puppet Theatre, played in the soft play areas and had fun on the kiddy rides.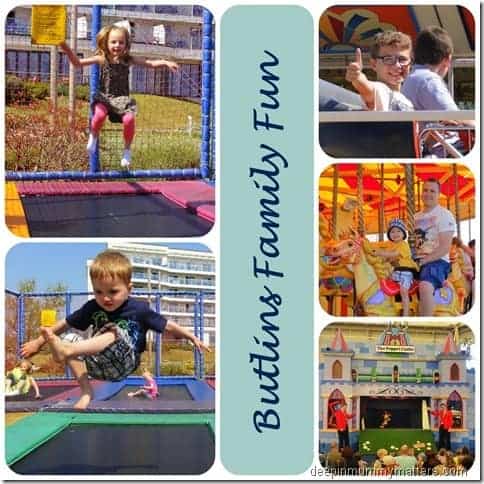 At 1 pm when Curly finished his Football I would take Beanie Boy and Jelly Bean back to the hotel room so that they could have their sleep and I could sunbathe catch up on blogging on the balcony whilst Hubby, Curly and Little Bean had fun at the fairground, in the swimming pool and in the amusement arcades.
Skyline Pavillion Shows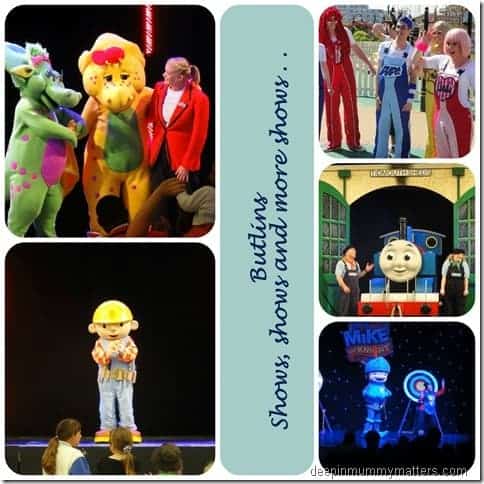 Once the boys had woken up we spent the afternoon doing various different activities; one day we went to see a Mike the Knight show in the Character Theatre, another day we saw the amazing Jack & The Beanstalk Panto (which we personally felt was a better production than the ones we had paid to see at our local theatre at Christmas).
One afternoon we all went swimming but Jelly Bean wasn't keen (he hasn't quite learnt to like the water yet) so I couldn't really get involved although it was fun to watch from the comfort of a sun lounger.
Hubby, Curly and the tiddlers loved it, Curly was able to go on all the slides with the friend he had made at football (he particularly loved the Spacebowl Flume) whilst Hubby, Little Bean and Beanie Boy enjoyed going on the big white wavy slide again and again and again!!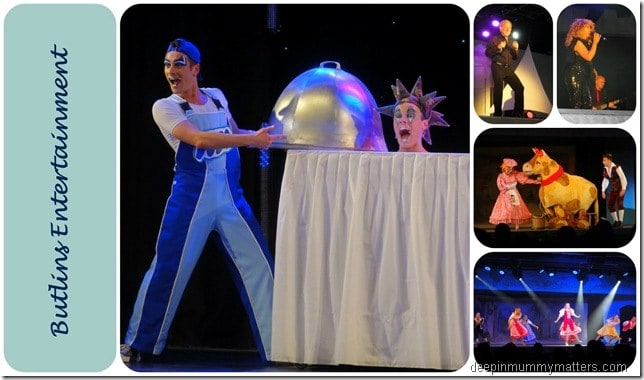 At around 4.30 pm we would return to our room to have a little downtime before getting changed for our evening meal (more on food in another post) and then heading back to the Skyline Pavillion for Tots Disco and shows by the Skyline Gang and then on some evenings we would venture over to the Centre Stage for evening entertainment depending upon how tired the children were.
One evening we enjoyed a Tom Jones and Tina Turner tribute act who sounded unbelievably like their stars. The one thing which I really loved about all the entertainment was how the red coats engaged with the tiddlers and even remembered their names. How they manage to remember so many children's names is beyond me but they did. Little Bean was like a little magnet for red coats, she always wanted to sit or dance right by their sides.
Happy Tiddlers at the Arcades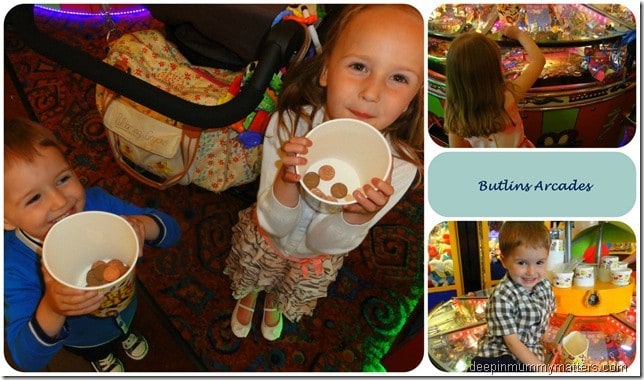 Each evening we would finish off with a visit to the slot machines so the children could spend their holiday money. Beanie Boy was a natural, he would sit quite nonchalantly on top of the slot machines casually dropping his pennies in as heaps of them would drop straight out of the bottom whilst poor Little Bean would concentrate hard on getting her pennies in at just the right time and rarely reap any rewards. When she eventually did win, you'd have been mistaken for thinking she had won the lottery not a mere 30p!
Bognor Regis Beach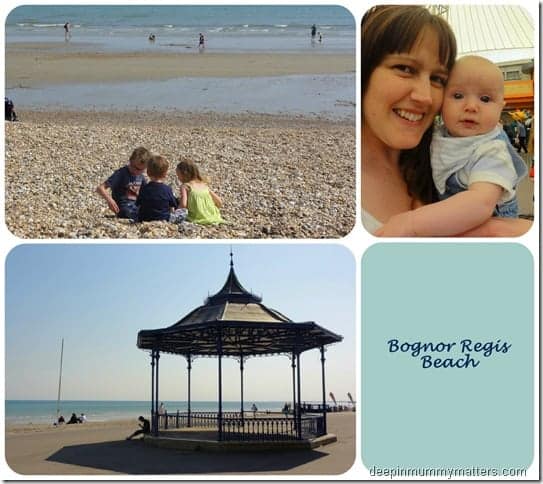 On the last day of our Butlins break, we realised that all the plans we had made to visit local sites such as Arundel Castle and Bognor beach had been completely forgotten. At around 4 pm we decided to pop up to the beach to see what we had missed and felt a slight pang that we hadn't made it but then we'd had such a fun time on the resort that it hadn't even crossed our minds and it means of course that we have even more reasons to return to Butlins Bognor Regis again.
DISCLAIMER: My family and I attended Butlins Bognor Regis from Monday to Friday free of charge for the purpose of this post. All words, opinions and images are my own. I have not been instructed what to write. You may not copy my work without my permission.