This time last week: Butlins – Day 5 – The Diner and home time . . .
All too soon our Butlins break was drawing to a close but thankfully we had planned ahead and had done all of our packing the night before which meant that we still had a full morning to enjoy all that Butlins had to offer one last time.
Capturing memories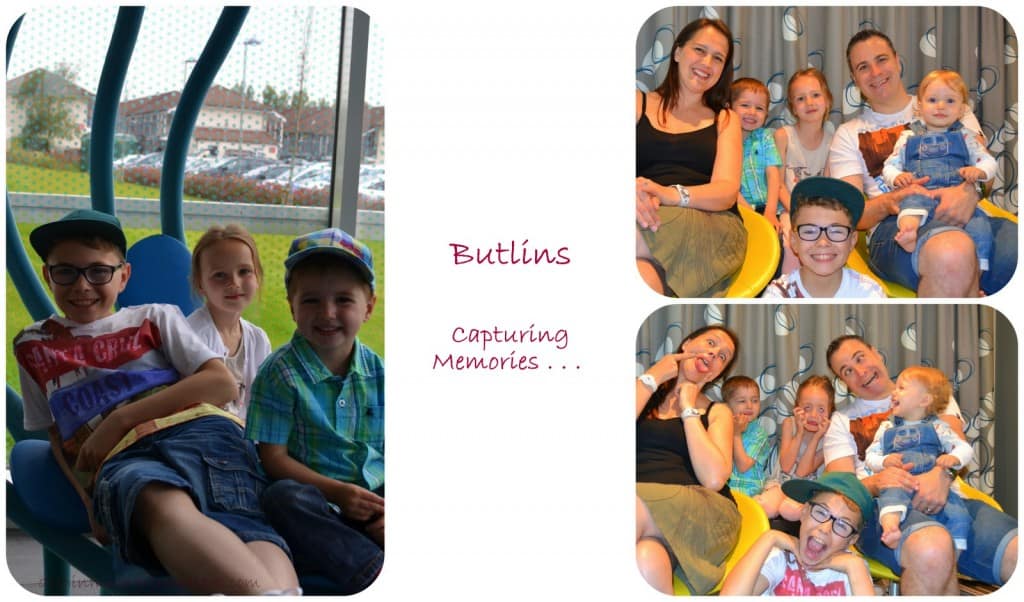 As I had planned we managed a quick family photoshoot in our room with the obligatory 'odd squad' photos which started at Butlins on our visit last year (the children love it and I get to bribe them that they have to smile for my photographs before I agree to take any odd squad shots, works every time).
Breakfast in The Yacht Club
We had to vacate our rooms by 10 am which we did in plenty of time so that we could enjoy a final breakfast in The Yacht Club. The children had requested The Yacht Club for their final breakfast as it had been their favourite.
By the time we arrived at The Yacht Club, it was clear to see that Butlins were making a sterling effort to rid the resort of the dreaded lurgy as staff had been drafted in from their office jobs and all over to help serve breakfast instead of it being buffet style.
Little Bean was slightly gutted that she couldn't make her own toast but she completely understand why it had to be that way. Everyone entering the restaurant was asked to sanitise their hands before choosing their tables. We were really impressed at how well they were doing all they could to enforce the spread of germs, I am sure that those who stayed on Butlins this week wouldn't have had the same problems that we did.
Since it was our last day and we had eaten sensibly all week Hubby and I pushed the boat out and had chocolate pancakes for our breakfast which were amazing, sooooo light and fluffy I could easily have gone back for seconds but that would be a little piggy right?! We had a final walk around the resort to help our breakfasts go down.
Skyline Pavillion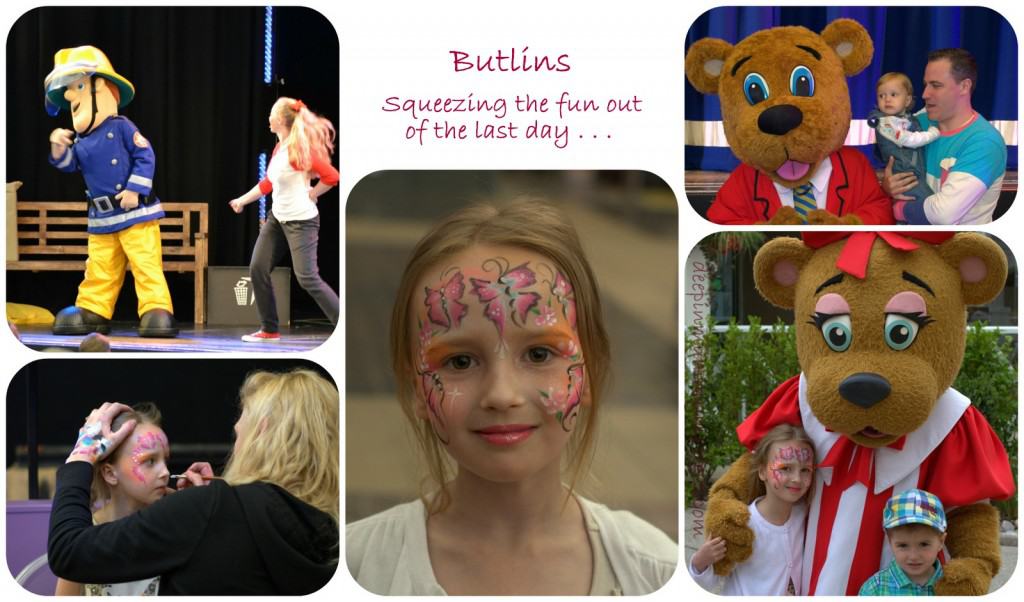 We did a little shopping for souvenirs before heading to the Skyline Pavillion to watch the last shows of the break. Little Bean asked if she could have her face painted, Curly found his friends and then we had a final play on the machines in the arcades. I still had one last plan up my sleeve for the treat to end our break and it couldn't have been better . . .
Milkshakes at The Diner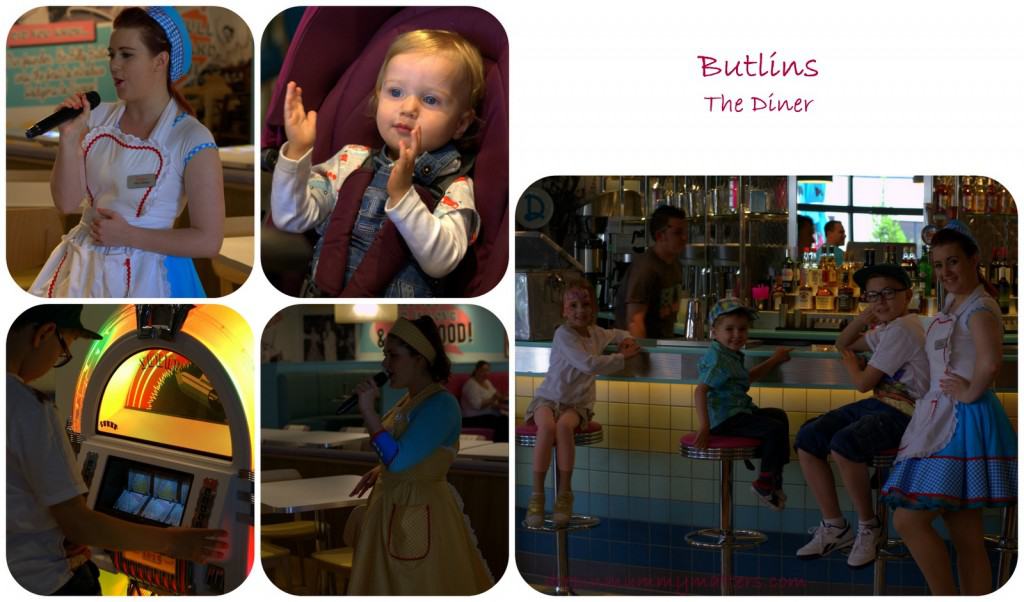 When I first spotted The Diner at the beginning of our break I suggested to Hubby that we save it for our last day to have milkshakes before we hit the road. Now my only regret with this plan was that we saved it for the last day.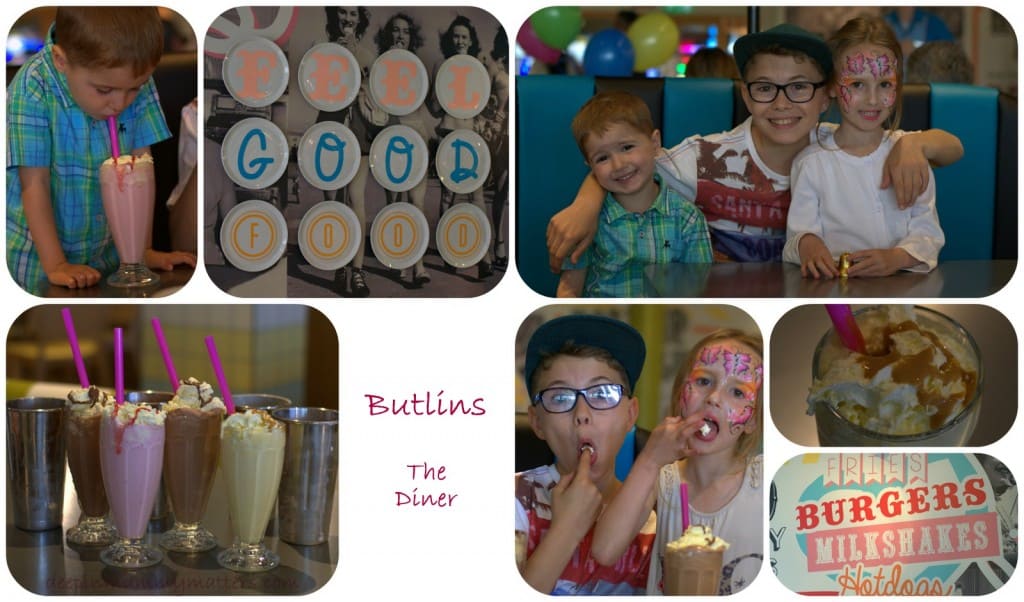 We all LOVED The Diner and really wished that we had gone sooner so that we could have gone back again for other treats. Hubby and I LOVE retro (although strangely you wouldn't think it to look at our house where we play things safe) we love Camper Vans and Scooters and if I had my time again I would love to dress in the 50's style as I think it is just so glamorous.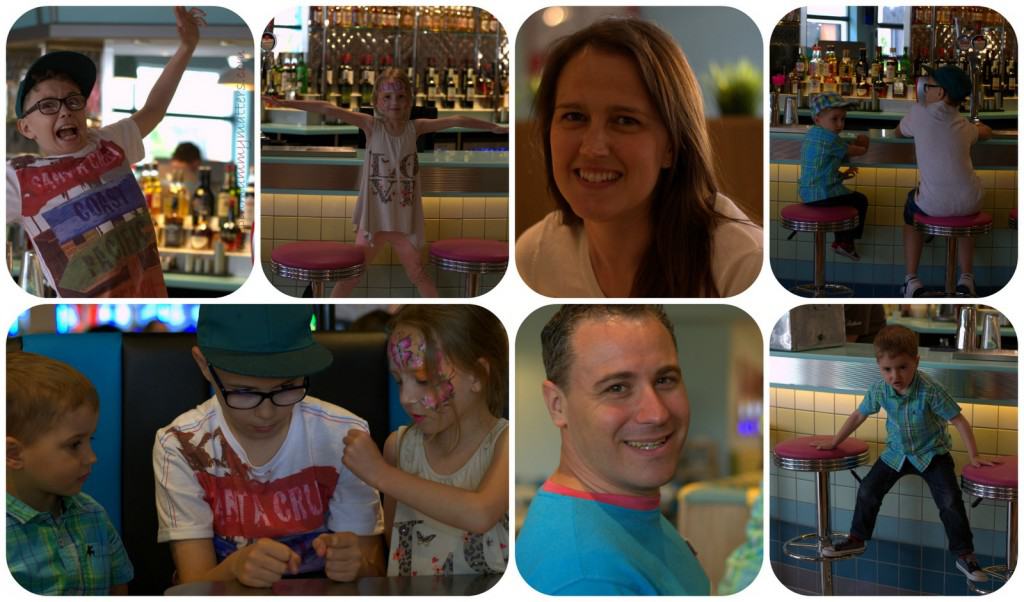 The Diner is stunning, I could have stayed in there all day. The staff are all super friendly and every half an hour or so they have singing and dancing which is amazing.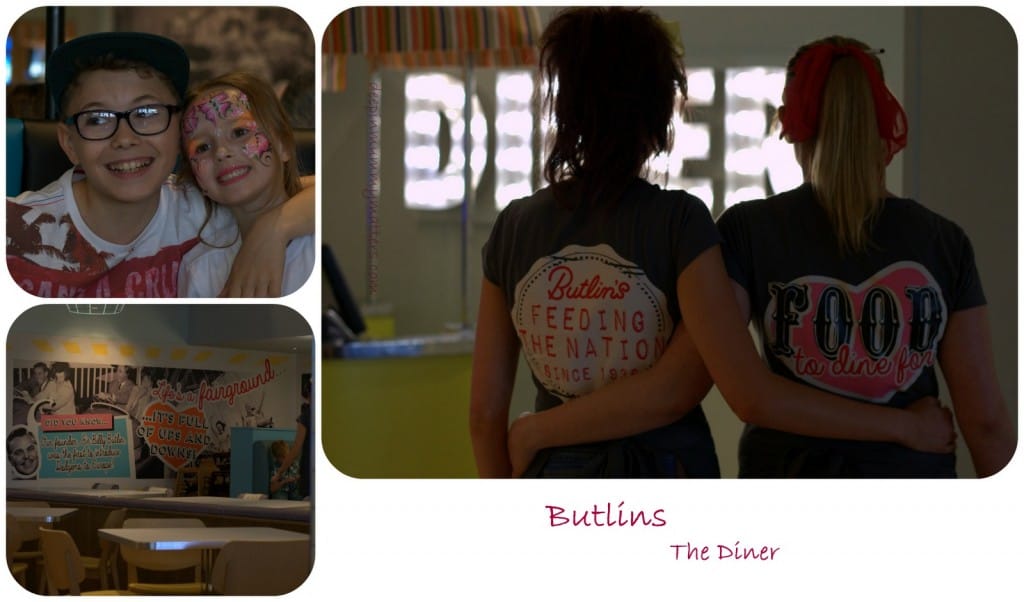 Our only slight complaint was that the Milkshakes took forever to arrive, the waiter probably apologised about 4 times whilst we were waiting to say that everyone had ordered milkshakes but at the time there were probably only about 6 tables occupied so I wouldn't want to go in when it was busy if that was the case. The wait was however very worth it as the milkshakes were divine and rather like a meal in themselves, I actually couldn't finish mine so Jelly Bean helped me out.
Last pennies in the Arcades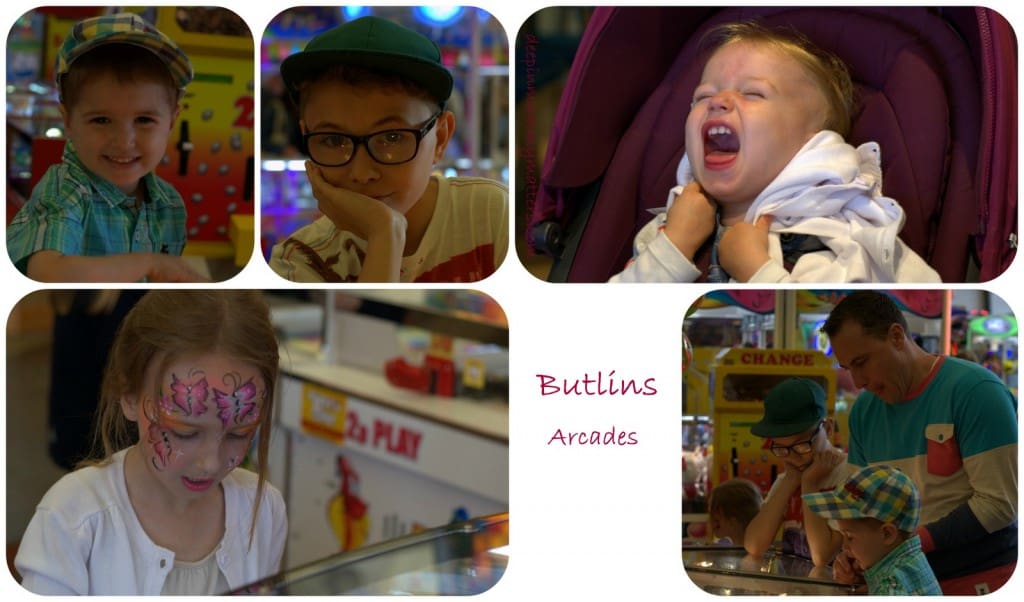 Finally, it was time to leave Butlins with mixed emotions, we'd had our ups and our downs. We had definitely enjoyed it, no doubt about that but tiredness and illness had definitely put a dampener on things, all of which are obviously out of Butlins control it's just one of those things. The Beans all asked if we could come back again in a few weeks so that I think that in itself says it all!
DISCLAIMER: We were given a 4 night break at Butlins Bognor Regis as part of our role as Butlins Ambassadors. All words, images and opinions are my own and may not be copied without my permission. I have not been instructed what to write.