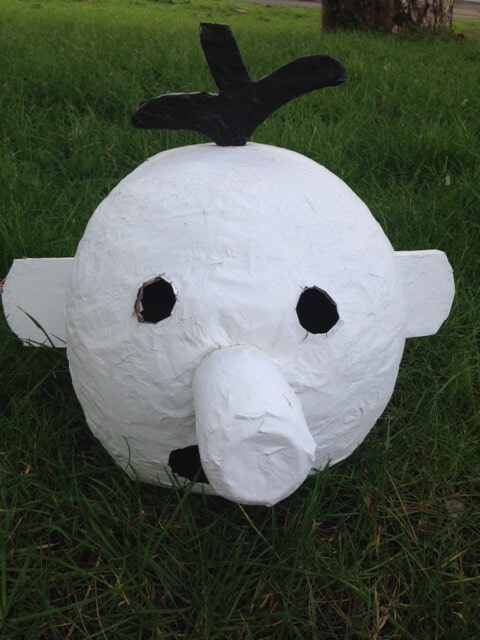 World Book Day Costume Ideas that won't break the bank
That time is rolling around again when we get to dress our children up in a montage of fancy dress in the name of World Book Day. Standing on the school playground on World Book Day I am always amazed at some of the wonderful costumes which parents and their children think up; truly inspiring. Of course, it doesn't stop at the children, the teachers are the really big kids who jump at the chance to dress up for the day too – I think they have quite the competition going amongst them.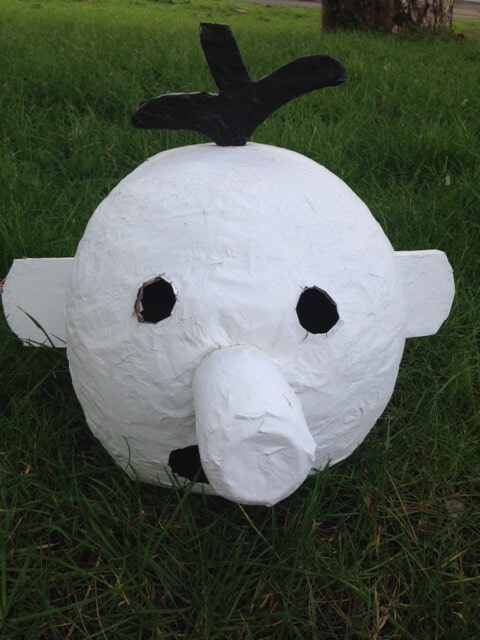 Emma Bradley shared a post on how her Husband won Best Dressed Teacher in his costume for The Diary of The Wimpy Kid. This is a great post with some low-cost ideas on how to create the perfect costumes too.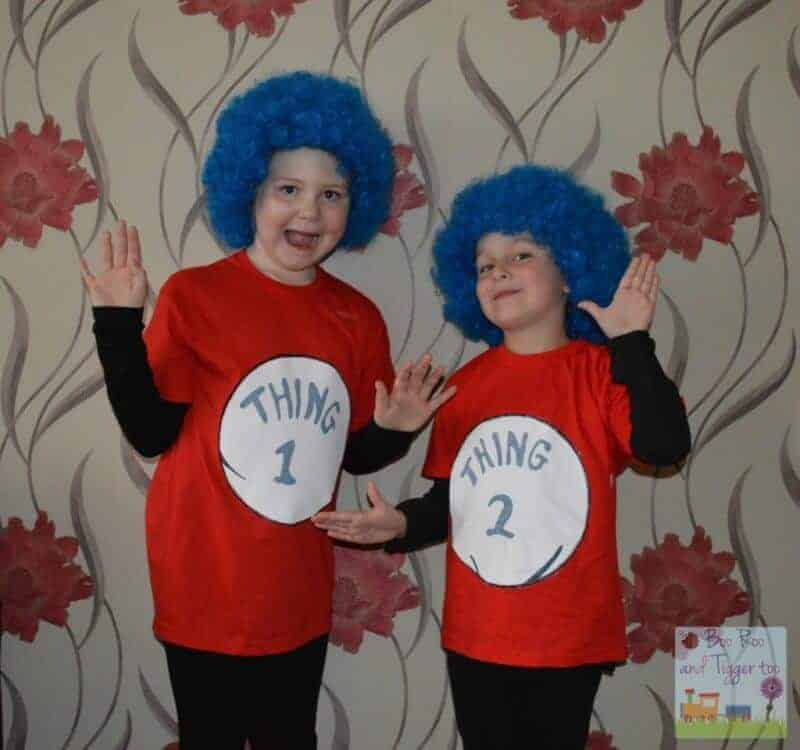 My good friend Sarah over at Boo, Roo and Tigger Too has truly embraced World Book Day over the last few years and has shared many great posts on World Book Day costumes which you can check out here. But my favourite has to be the Thing 1 and Thing 2 costumes as we are big Dr Seuss fans in this house, you might even spot the Beans dressing like this soon!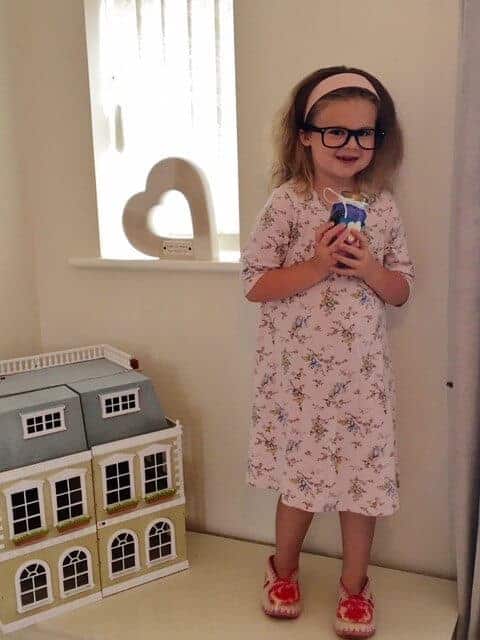 If you have a Roald Dahl fan in your midst then you should check out Emma & 3 with her post on Roald Dahl Budget Costume Ideas. How cute does Erin look in her finished costume?!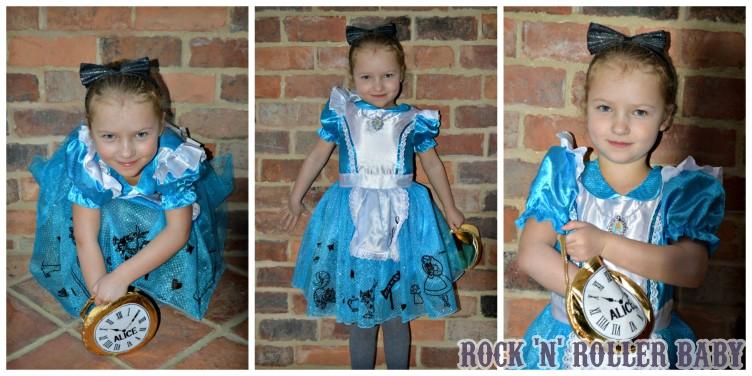 Ruth at Rock 'n' Roller Baby reviewed some lovely costumes last year from Asda, a woman after my own heart I love Asda for their fancy dress section. It's perfect for the children and it won't break the bank so if you're not an arts and crafts kind of parent then Asda is your friend. Even Ruth and Jonny got in on the act – and why not!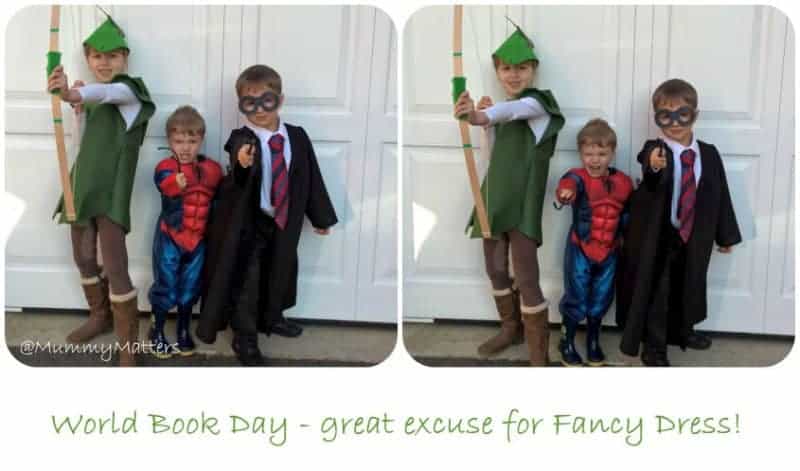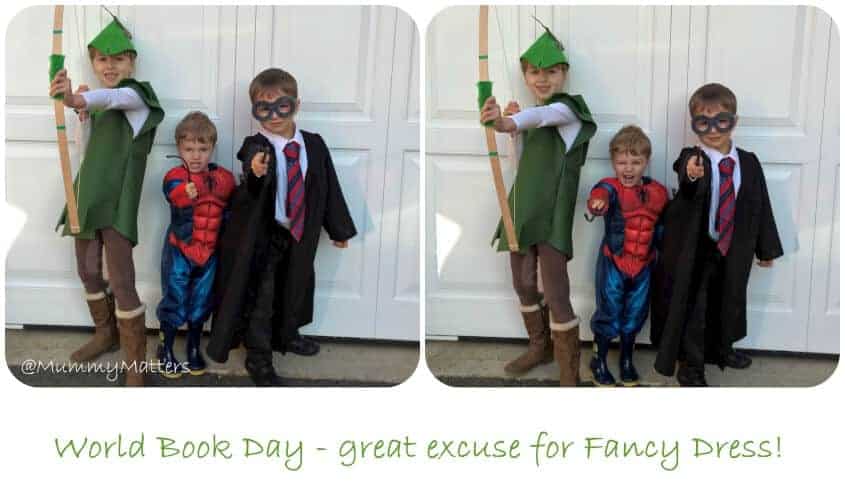 Last year the Beans chose to be Robin Hood, Spider-Man and Harry Potter. The Robin Hood costume was one we already had from a visit to Sherwood Forest when Curly was younger, JB's Spiderman costume was a hand-me-down from Beanie Boy and the cape that Beanie Boy wore for Harry Potter was one which had been lurking in our fancy dress chest for a few years. The glasses were actually foam glasses from Yellow Moon which we coloured black with a marker pen. I must admit I think they looked pretty impressive.
If you're still stuck for ideas then take a look below to see if any of these float your boat:
Mary Poppins – Black Skirt, White Blouse, the red ribbon is sewn or stuck to the skirt waistband and tied in a bow under the shirt collar. If you have a black hat perfect, if not just make one out of paper. Put long hair up into a bun.
Gangsta Granny – take a trip to the charity shop or raid granny's wardrobe to find a plain skirt and flowery blouse. If you have an old curly wig lying around from Halloween then you could spray it white or failing that just put lots of talc in their hair to make it look grey. Poundland often does some great wigs for £1.
Spider from James and the Giant Peach – Black long sleeve top and black trousers or leggings, two pairs of thick black tights stuffed with tissue paper sewn to the back of the t-shirt, black ribbon attached to the ends of the legs and tied around the wrists so that the legs move with the arms.
Poison Ivy – If your little girl happens to have an old 'tutu' style skirt in the red, team it with a green t-shirt, buy silk ivy from the local craft shop and wind it around the waist and wrists, up across a shoulder and back down. If possible add a red wig – we bought loads of different coloured wigs from Poundland 'just in case'. Use face paints to create ivy around the face.
Tin Tin – Grey 'school' shorts, white ankle socks and school shoes with a royal blue sweatshirt (most supermarkets have them in their school uniform section for a few pounds). If possible add a small white cuddly dog for Snowy.
Dennis the Menace – Black shorts, red/black striped t-shirt and a black wig.
The best place to start when selecting a costume is in your child's wardrobes, dress-up box and even in your own 'charity box' to see if you have something which can be re-purposed and then just finished off with accessories. Schools seem to have more and more fancy dress days so it can get pretty expensive.
The main thing to remember is that your children need to be able to move around easily and sit down for the day in their costume as it is still a 'school day'. Try to be realistic and make sure they will be able to have fun and be comfortable.