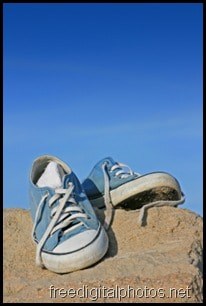 Easy holiday planning for busy parents
Suzie Saw is an independent writer who loves wandering, being outdoors, gazing at maps (especially railway maps), & looking forward to her next expedition.
In my role as PANK (Professional Aunt, No Kids) I've increasingly found myself taking on the "organise-y" side of group outings and holidays with my friends and their kids. We all want to get the best value for our money, and having a dedicated researcher in the group who isn't occupied with wrangling romping youngsters means that trains really do get booked twelve weeks ahead – while the advance prices are still available – and the cheapest air tickets get bought before the discount deadline has sailed past.
It doesn't actually take me that long, it saves us all money, and the parents in the group get to relax a bit instead of having one more thing to worry about.
But what if you don't have a goody-two-shoes organisey person in your group to do things for you?
You could hire a tour operator to arrange everything, but then you'll be paying extra, not saving money. Of course, if money is less of a priority than spare time and peace of mind, paying a tour specialist can make all the difference between true relaxation and a bureaucratic stress-fest – being the one responsible for everything going right can certainly make it harder to relax.
If you do need to keep costs down, though, DIY is the way to go, and the secret – as it so often is – is to keep things simple.
Limit yourself to three favourite price comparison sites
There are lots of price comparison and holiday deals websites and they don't all cover everything, but you don't need to check all of them to get the best prices. Pick three favourite ones – your criteria can be as simple as the websites that are easiest to use, or that have reviews from customers who sound like they share your own priorities. This will cover the majority of the carriers and deals available. If you want to wrangle a further discount, it's time to get on the phone to the booking agent and see what they can offer.
Best value does not always equal cheapest
Value for money means getting something good at less than its normal cost – not getting something rubbish just because it's cheap. Be precise, and find out exactly how much money you have to work with before you even start fantasising about where you're going. You'll need to stay within the lowest budget, ie., how much the least wealthy family in your group can afford. Multiply this figure by the number of people in your group to get your total budget.
Once you know how much you have to work with, it's time to look for the best thing you can do or place you can go within that budget. Thinking "let's all go to the Bahamas", then trying to figure out which limbs to sell in order to afford it, will just make you all feel poverty-stricken. You just need to go somewhere relaxing – it doesn't matter whether it's trendy or not.
Forget flexibility
This may sound nuts to anyone who's fanatical about money-saving; being flexible about your dates is a top way to save money on holiday. But it's a nightmare if you're travelling as a group. Write down everyone's availability dates first. It might be easiest to write down when people aren't available. This may leave you with multiple date options, in which case – great – choose the cheaper set of dates. If not, you'll be comparing destinations and accommodation types to get the most for your money.
DISCLAIMER: This is a sponsored post.