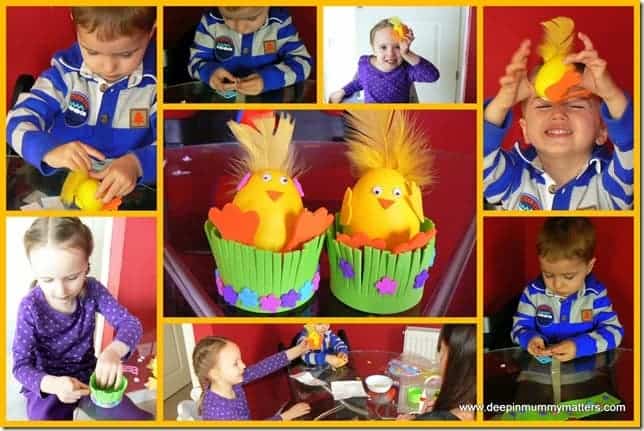 Easter Making, Baking and Crafts
I love nothing better than spending an afternoon crafting with the tiddlers. I have always had a passion for crafting myself so I'm over the moon that they enjoy it too. I particularly love doing crafts for Easter because they usually involve chocolate and it's an opportunity to get lots of lovely pastel spring colours out. For the past few years I have been trying to find a white 'twig' tree to have in the house, not a small one, I fancy one that is about 5 ft tall so that I can decorate it with different things throughout the year and at Easter I would like to fill it with decorations the children have been making. So far this tree has avoided my grasp but I shall not give in!! In the meantime we have been busy with these crafts . . .
Yellow Moon Crafts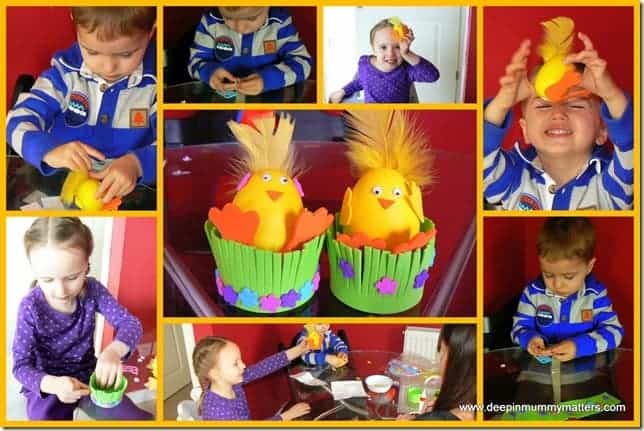 I love Yellow Moon for their craft supplies, they are really affordable and a percentage of purchases goes directly to your local school/preschool/charity when you select them or enter their unique code when checking out. The crafts are easy for little fingers, lots of foam cut-outs, self-adhesives and easy-to-follow instructions. My tiddlers needed some guidance from me and to make gluing the sequins less messy I used glue dots. It always amuses me to see Little Bean and Beanie Boy's different styles, Little Bean likes neat lines and uniform patterns (like Daddy) whereas Beanie Boy prefers things to be a little more random (like Mummy!!). My theory is, if it's random, you won't be able to tell if there is a mistake!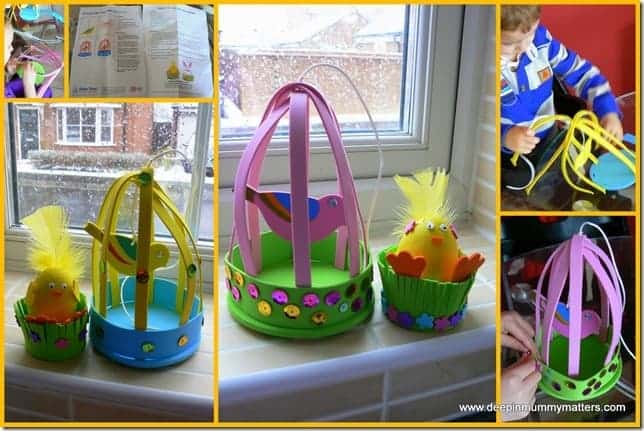 These cupcakes were really easy to make and came in a pack of 3. Little Bean loved getting crafty with these!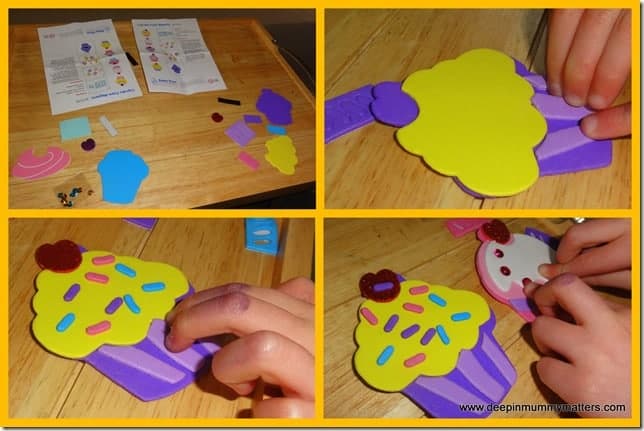 Lakeland
Like I said in my opening paragraph, you can't celebrate Easter without chocolate! I'm not sorry to say that I'm a bit of a chocoholic and I have no intentions of trying to correct it. We were sent these really cool silicone chocolate spoons moulds from Lakeland and as far as I was concerned there was only one thing I was intending on making with them – chocolate spoons!!!
They were really easy to use, I just melted a bar of white chocolate and a bar of milk chocolate over boiling water and spooned them into the moulds, left them to cool and then placed them in the fridge over night to set the chocolate. It was such a shame too as I had melted too much chocolate so I HAD to eat the melted chocolate rather than throw it away. Lakeland have a great range of chocolate/jelly/cake/ice moulds to choose from, so what will you be making this Easter?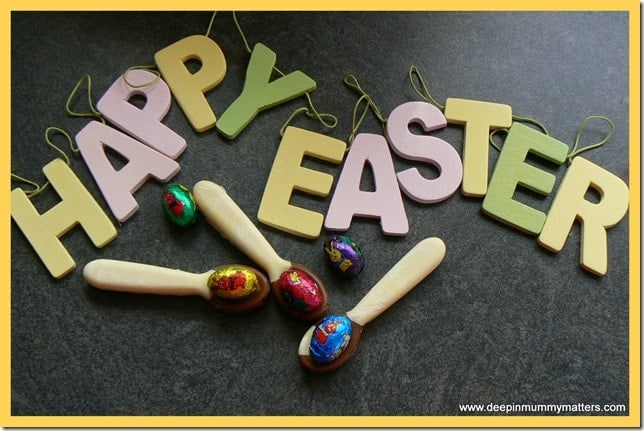 Asda
Call me a sucker but I love to take the tiddlers out to choose their own crafts supplies and one place that we always head to is Asda, they have a great range of arts and crafts materials at really low prices. The children are happy and entertained which makes me one happy Mummy! We shall be heading to Asda after school tomorrow night to celebrate the start of the Easter holidays, I have been looking online at Asda to see what we might be coming home with!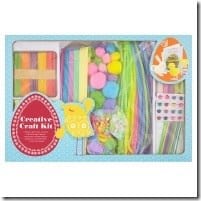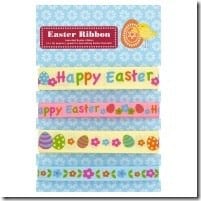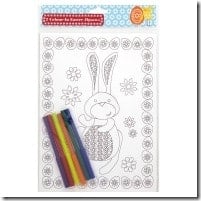 So I guess there's only one thing left to say?
Happy Easter!!
[amazon_link asins='B00TKG3U8E,B00B5FZW20,B00B5DF9Y8,B00RXVRLBU,B00TQTZXKS,B01BI2G0QG,B00HUB4XRI,B00FGOVS7E,B00MIU155E,B0089JFP4A' template='ProductCarousel' store='mummmatt-21′ marketplace='UK' link_id='6c88eee7-f097-11e6-afeb-7dc79381a1c0′]