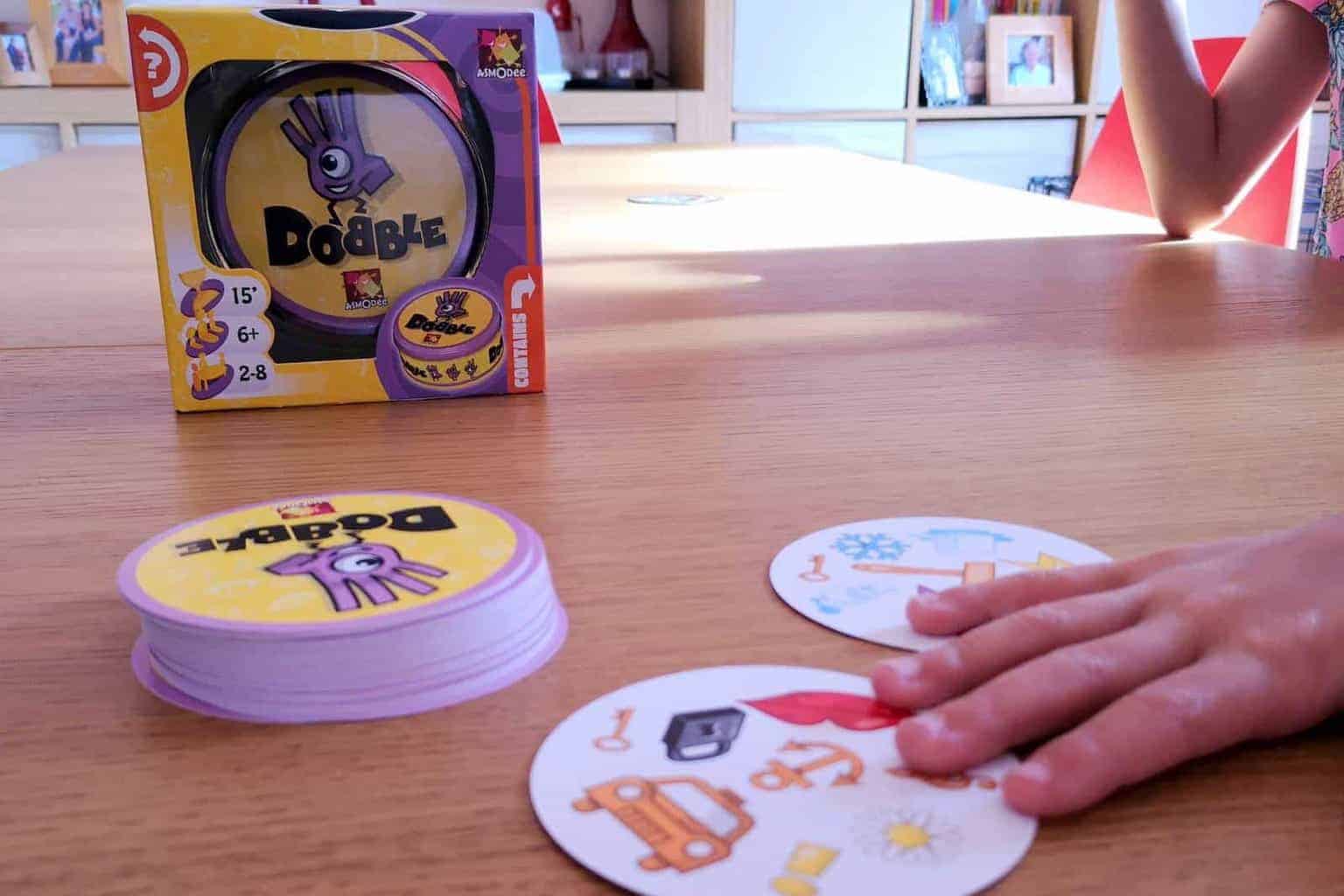 Dobble 5-in-1 Fast Family Fun Card Game
We have been invited to be Asmodee Board Game Club Bloggers and we couldn't be happier. When Will was younger, we used to have Wednesday Night Games Night and it was a night in the week we all looked forward to. As the chaos of introducing younger siblings to the family continued, our games nights sadly dwindled. However, things are changing because the Beans are all now of an age where they love board games so we have slowly been re-introducing board games over the past year or so and we all have our favourites. Our current favourite is Dobble the fast, family fun card game.
What is Dobble?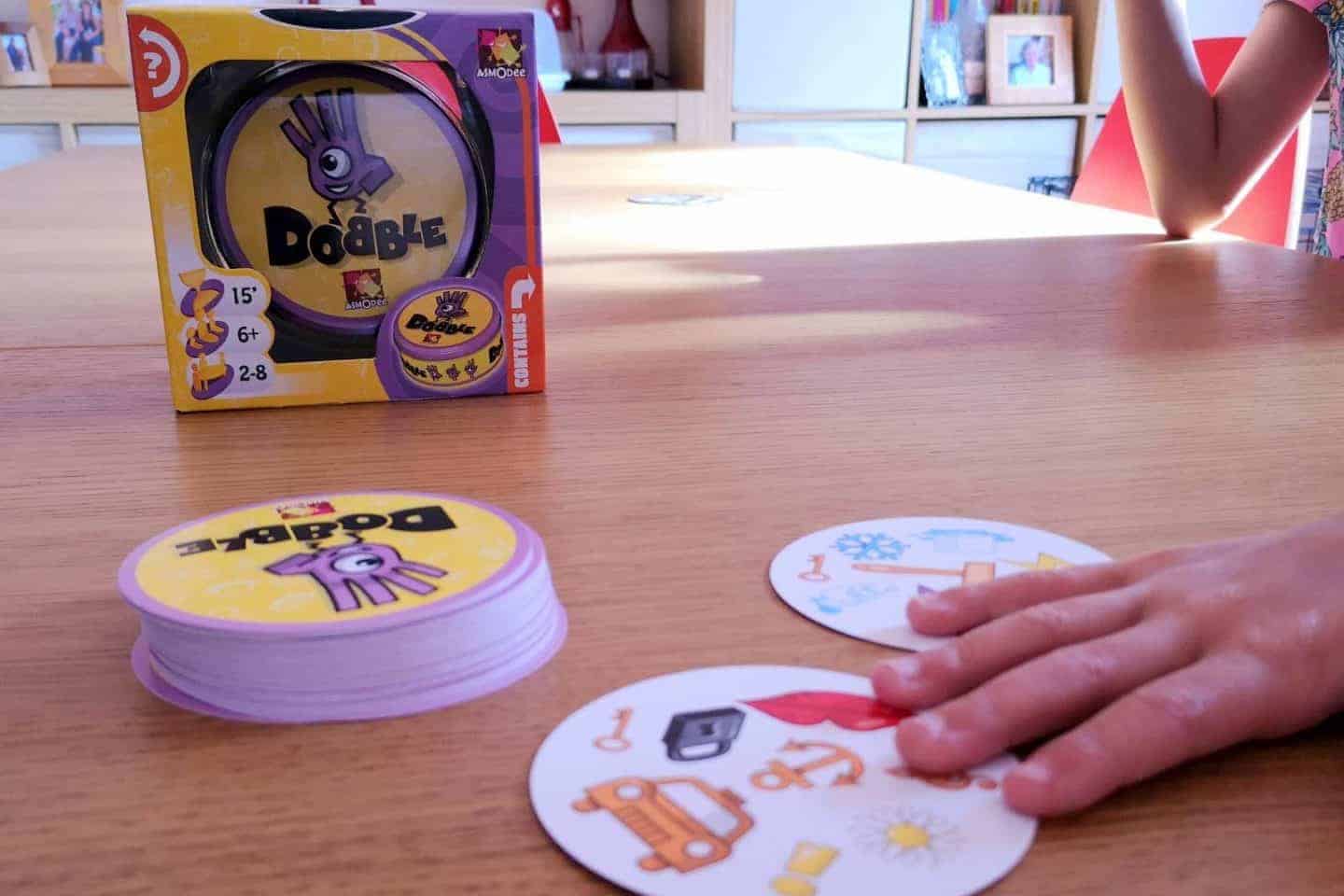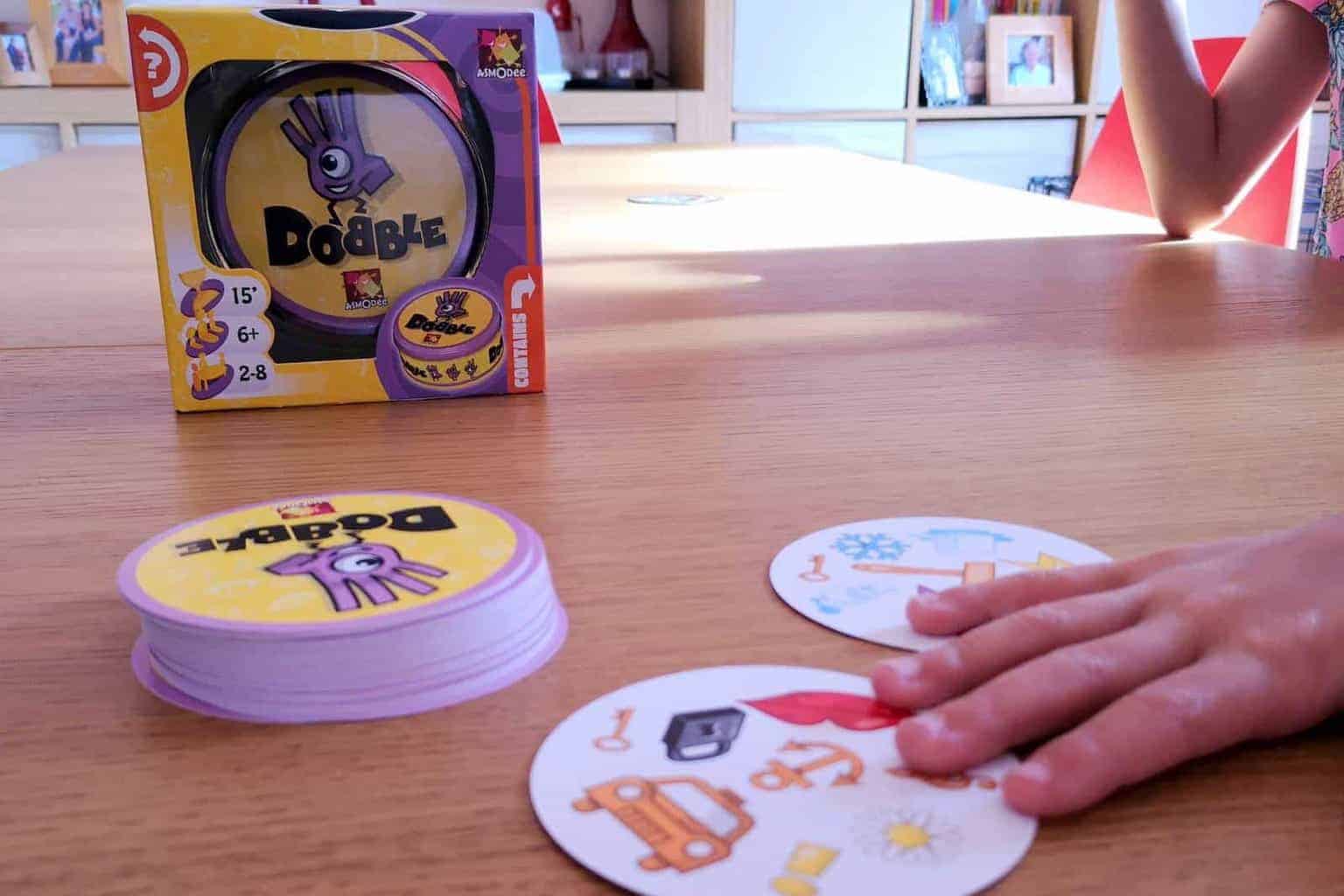 Dobble is a great card game which requires speed and observation skills. It doesn't matter if you are the youngest or the oldest in the family, everyone stands a chance of winning. There are 55 circular cards in the travel-sized tin and each card is different with only one symbol on each card matching every other card in the pack. There are 8 different symbols which vary in size.
The aim of the game is to find the matching symbols on the cards placed before you and there are 5 different mini-games that you can play so you'll never get bored. The instructions say this game is suitable for age 6+ but Albie is 5 and plays well so I would say to judge it individually.
Mini-Games
As I mentioned above there are 5 mini-games you can play with Dobble
Fill The Well
The Towering Inferno
Hot Potato
Catch Them All
The Poisoned Gift
Where can you play?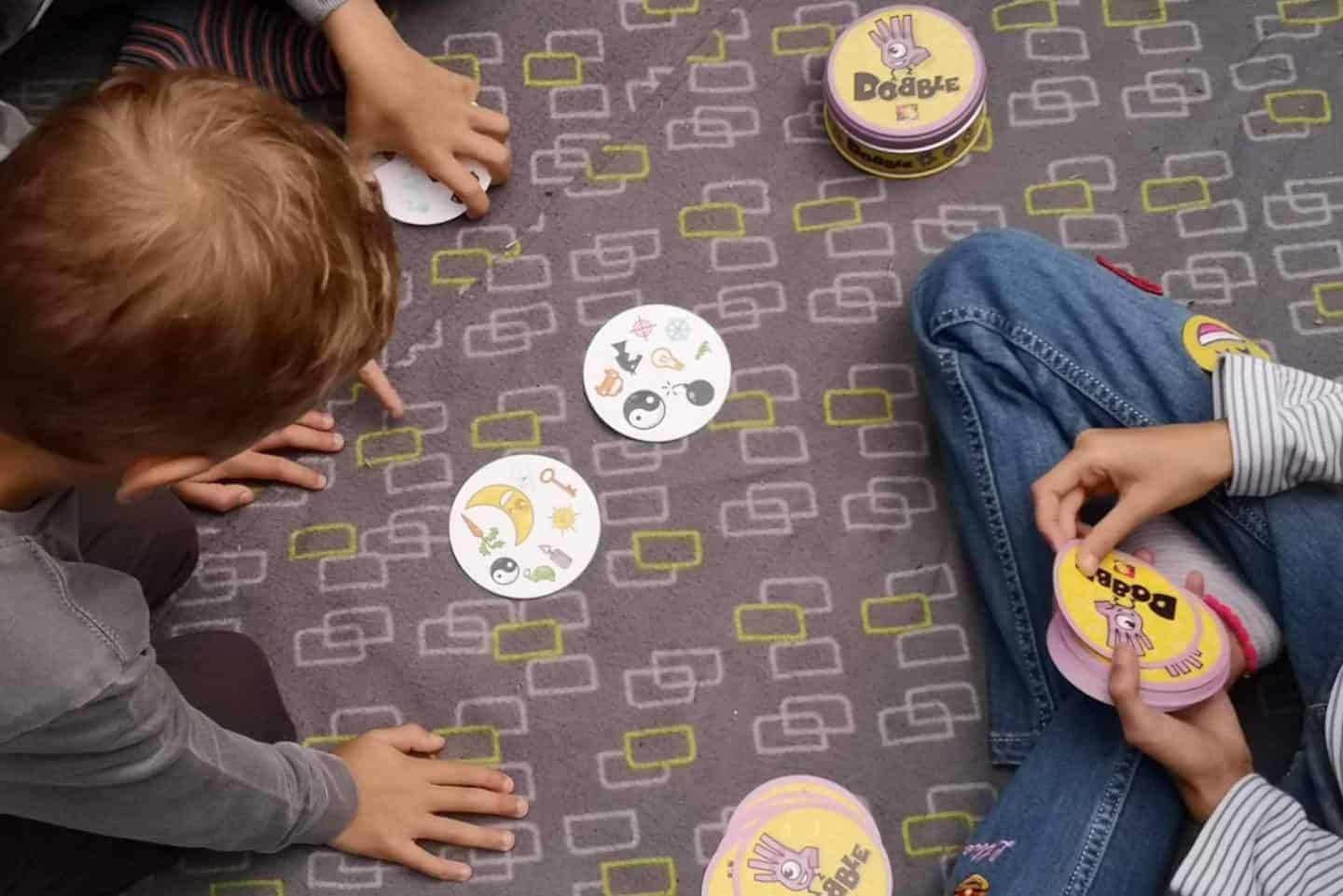 If you are looking for a travel game then this is the game for you. It's the perfect size to fit in your handbag or travel bag. We took it away camping with us and played it every single day because we love it so much. We even took it to a restaurant with us to play whilst we waited for our meal to be cooked. If you need to wait around in airport lounges, travel on the train, bus or car then take Dobble with you and the journey will pass by in the blink of an eye.
How long is the gameplay?
You can play with 2-8 players and a typical game will last around 15 minutes. We often found that after 15 minutes we still wanted to play so we tend to work our way through each of the mini-games each time we play. The only one which tends to cause arguments is Hot Potato because some of the children hold their fingers over the edge of the cards or don't turn their hand fully-flat and therefore prevent others from seeing their cards easily.
Dobble Variations
Whilst we were away camping at the end of the Summer, Lillie spotted a couple of different Dobble variations in the shops and said that she was going to put them on her Xmas list this year. To name just a few we spotted Dobble Beach, Dobble Kids, Dobble Junior and Dobble Animals. We couldn't resist and bought ourselves Dobble Harry Potter.  Personally, I think these will make the perfect stocking filler gift.