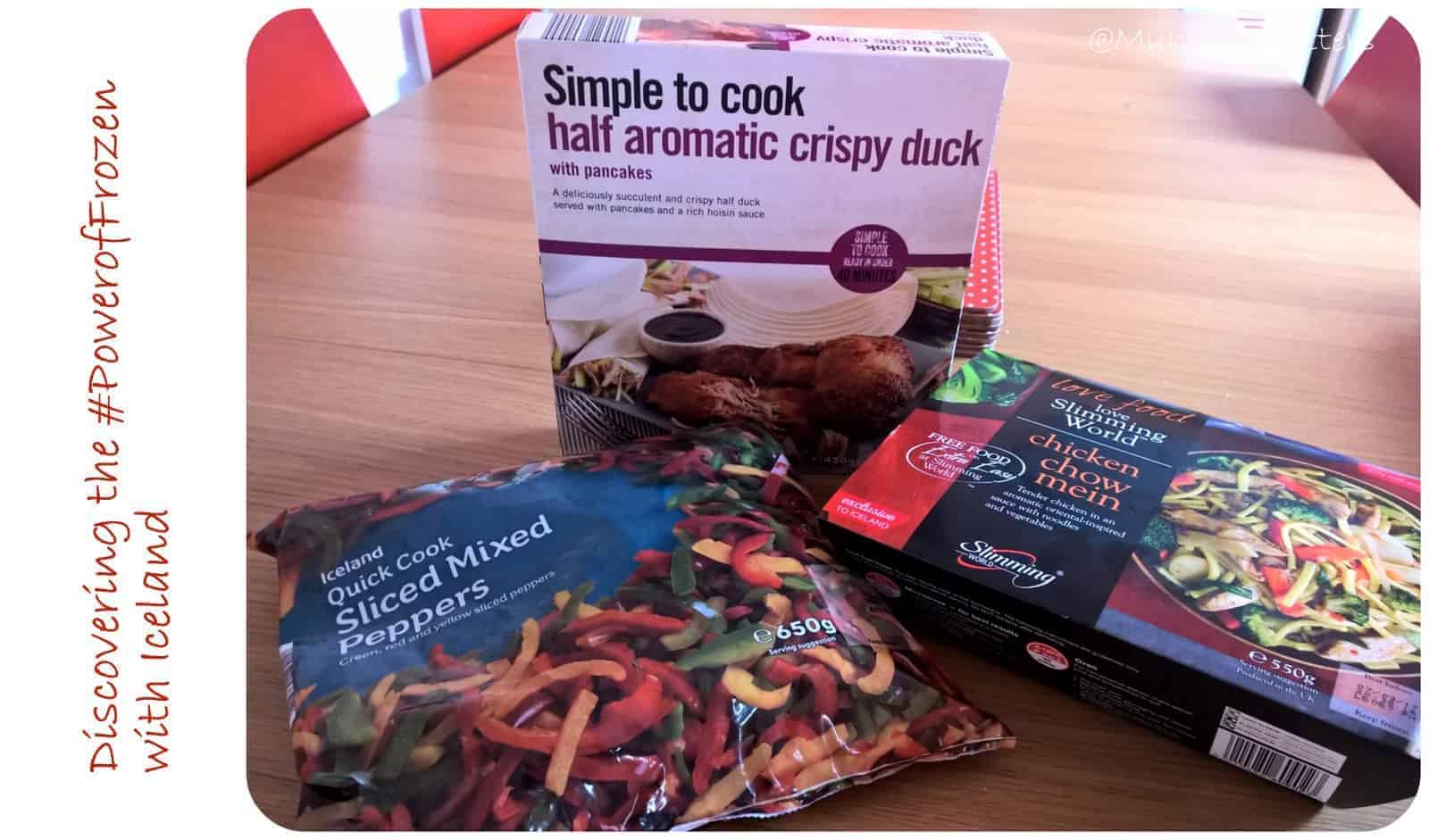 Have you discovered the Power of Frozen?
If you have clicked on this post hoping to find stories of Anna and Elsa then I'm afraid you will be sorely disappointed. I'm talking about the Power of Frozen food. I was recently invited to work with Iceland to see if they could show me the benefits of frozen foods and we were happy to take that challenge since we rarely eat frozen food other than for our children.
Iceland are committed to telling their customers about the #PowerofFrozen and to challenge preconceptions and educate them around the true value of frozen. If you ask most people what they think of if you say 'frozen food' and they will say 'cost-effective' or 'convenient' and expect to compromise on flavour and health benefits. That may have been the case many years ago but technology has moved forward which means modern freezing methods not only lock in the natural flavours but they also retain the nutritional health benefits. To show me and my readers just how good, I was given vouchers so that I could create a tasty and nutritious meal using frozen ingredients (and when I say 'I' I actually mean Hubby).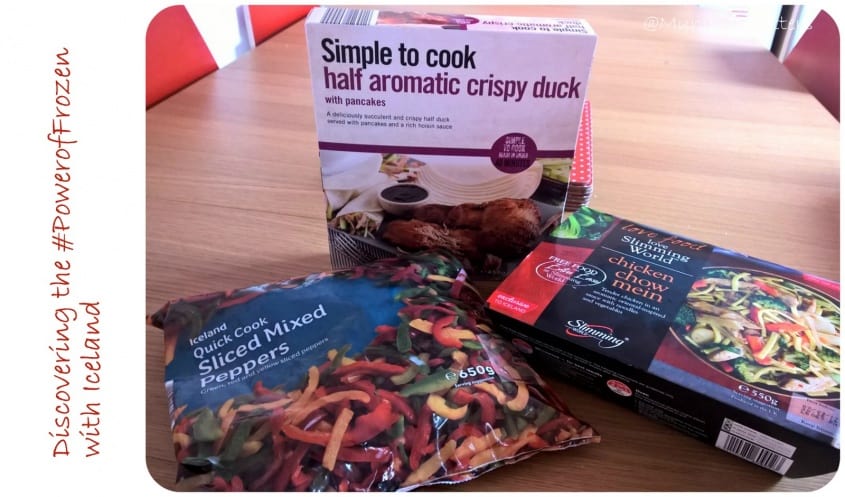 In 2015 Iceland built the www.poweroffrozen.co.uk website to help explain the benefits of frozen foods as well as the Power of Frozen cookbook with the help of food blogger Holly Bell which includes 45 easy recipes to celebrate 45 years of Iceland with all profits from sales going to the Children's Food Trust.
I shall hold my hands up now and say that despite having 3 Iceland stores close to where I live I hadn't actually visited Iceland for a good few years other than to buy bulk party food for BBQs and get-togethers. I decided to visit one of our Iceland stores which was on the outskirts of town and so was easy to get to with ample car parking. On entering the store I was pleasantly surprised to see how well signed the store was to be able to find all that I was looking in the freezers however I do find it confusing buying 'dry goods' from the shelves above the freezers, it just doesn't work for me. I used to work in a small independent freezer store many, many years ago and I didn't like it there either so perhaps it's just me?
What really impressed me was the prices, there were some amazing deals to be had and that's when I remembered I have an empty fridge/freezer in my garage so I decided to stock up on a few of the Beans' favourite foods like Fishcakes, Fish Fingers, Pizza, Turkey Dinosaurs and Airplanes (yes I know, not the healthiest but that is the only hot food they will eat).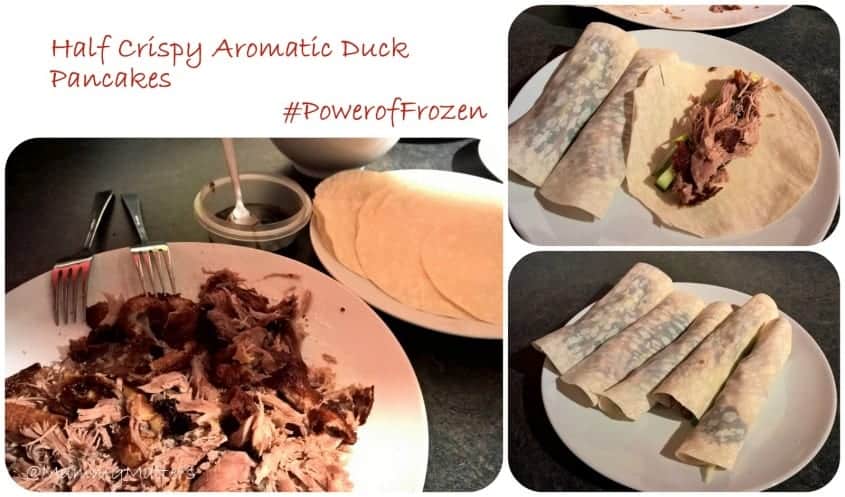 Once I had selected items for the Beans I started to look to some of the tastier options for Hubby and myself and one thing I really wasn't expecting to find was Crispy Duck pancakes which I LOVE! This was the start of my meal plan for a tasty meal for two, I decided to make it a Chinese night. Since we are both trying to eat a little healthier at the moment I made my way to the Slimming World freezer, not something I have ever purchased before so I didn't know what to expect in terms of price or taste but it was worth a try. I selected the Slimming World Chicken Chow Mein and then chose Slimming World Syn Free Beef and Pork Meatballs for another night. There was another customer shopping in the Slimming World freezer at the same time as me, a well-dressed, mature lady who looked approachable so I asked her if she bought them regularly and she said that she had only just begun shopping at Iceland two months ago on recommendation from a friend and was now converted. She said that she has tried most of the Slimming World range and thought it was very tasty. She also recommended their frozen fish, vegetables and speciality meats like Ostrich Burgers and Kangaroo Burgers, though red meats aren't really my thing.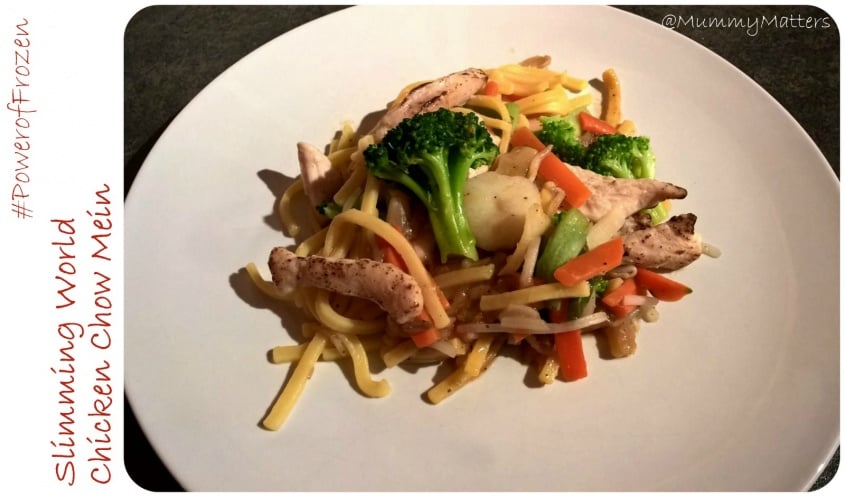 As well as the Slimming World items I selected a bag of Frozen Mixed Peppers to add to stir fries and other vegetarian dishes we have begun eating and they have made a welcome addition. We are terrible for buying fruit and vegetables with all the best intentions and then forgetting they are in the fridge until they have past their best. With frozen there is no waste at all so it's must more cost effective and the food is better because it is frozen at source whilst it is at its finest.
For us Iceland is still not overly convenient because our nearest store is nearly 10 miles away BUT bearing in mind we have the spare fridge/freezer in the garage we will be shopping there in bulk once a month to stock up.
[amazon_link asins='0091901650,B0171T1A2Y,0091938635,1581573820,0470118660,1616289325,1581573863′ template='ProductCarousel' store='mummmatt-21′ marketplace='UK' link_id='4da97443-f08b-11e6-855f-355c2ee0c7a6′]