Decorating your Home for Summer: Here's How to Do It
Summer is almost here and with it comes plenty of sunshine and time outdoors. But when the night comes, you want to retreat inside. Only sometimes do you feel like the indoor space isn't feeling as comfortable as you wish it would be? In this case, here are a few tips for decorating your home with a great summer look.
Be Selective About What You Display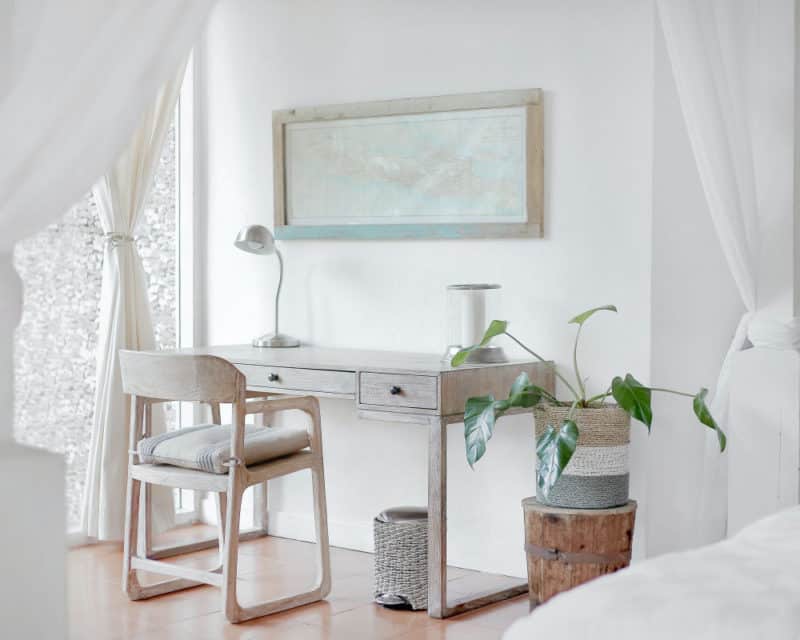 Create a light and airy feel in your home that suits summer by putting away any heavy or dark items. The big black statue could go into a closet if there's room and it can come out in the fall and winter months.
Also, remove the throws on the couches. Put the blinds up to let the sunshine stream in through the windows, which will instantly brighten the room.
You might also consider changing out a lampshade or two for ones with a pop of colour. They can make a room look more cheerful instantly, all without spending a lot of money.
Choose New Photos
Swapping out the photos in the displayed frames for other ones is an easy way to refresh the home. Choose pictures of you and your family and friends on vacations to help create a lively feel to any room.
Showing these photos will likely get people reminiscing about past trips. It might just inspire you to book a vacation soon!
Create an Outdoor Space
If you have a patio, then furnish it with a low table and outdoor seating that you get at a bargain from Payday Deals. White pillows look fresh and crisp.
This outdoor area will be a place to relax and have a cold drink on a warm summer afternoon. It's a great getaway without having to even leave your property.
Table Decor
A bright centrepiece in peach or a light-red bowl on the kitchen table can instantly brighten the room. Fill it with oranges and other fruits of summer, which families can snack on when they pass by the table.
Add a minimalist rolling bar cart to the side of the room and fill empty glasses with paper umbrellas for a fun look. You can also pick up new plates with a nautical pattern that remind you of your time boating on past summer trips.
Sunny yellow accessories are also great to showcase. Choose the bold shade for your curtains to transform the den!
Greenery is Always in Style
Every summer, a great go-to for decor is vases full of fresh greenery and flowers. Perhaps you like succulents and have them in pots in window sills too.
They add character and have a texture that looks great too. Bring the outdoors inside to create a beautiful home atmosphere.
Add Florals
A major style trend is florals. Now is the time to hang artwork featuring flowers on the walls of your living room and dining room, as well as the guest room.
You might also consider putting up floral wallpaper, even just on a feature wall. A bathroom looks fantastic with fresh flowers in a small vase by the side of the sink too.
Beachy Decor
Another great idea for your summer home is to add touches to the beach throughout it. They can look fantastic, especially when you group a bunch of them. For example, put a group of rocks and sand into a bowl and set them on a wooden shelf in the bathroom.
Seashells look fantastic on the bookcase or wherever else you want to put them. You might also swap out your current duvet cover for one that features starfish and seahorses on it in various shades of blue. For those days when you don't get to the beach, now you can enjoy it at the house.
Feature Handmade Accessories
Embrace your crafty side this summer! Feature macramé and homemade items around the interior to make the most of the fun season.
Choose accessories that have a natural colour like taupe or tan to create a casual boho vibe. Woven wall hangings can easily go onto the walls of the bedrooms, along with adding a ceiling fan to keep the room cool.
Don't Forget about the Candles
The smells of a home can transport you, so fill it with summer scents. Think tropical-smelling candles or ones that smell like oranges.
Mix different candle holders and put them in the entranceway, living room, and wherever else you like. It's your house, and it's going to be amazing!
You're Summer Ready at Home
Once you use a few of the suggestions above, you're ready for home entertaining and enjoying the summer season to its fullest. The atmosphere is light and fun, well done!