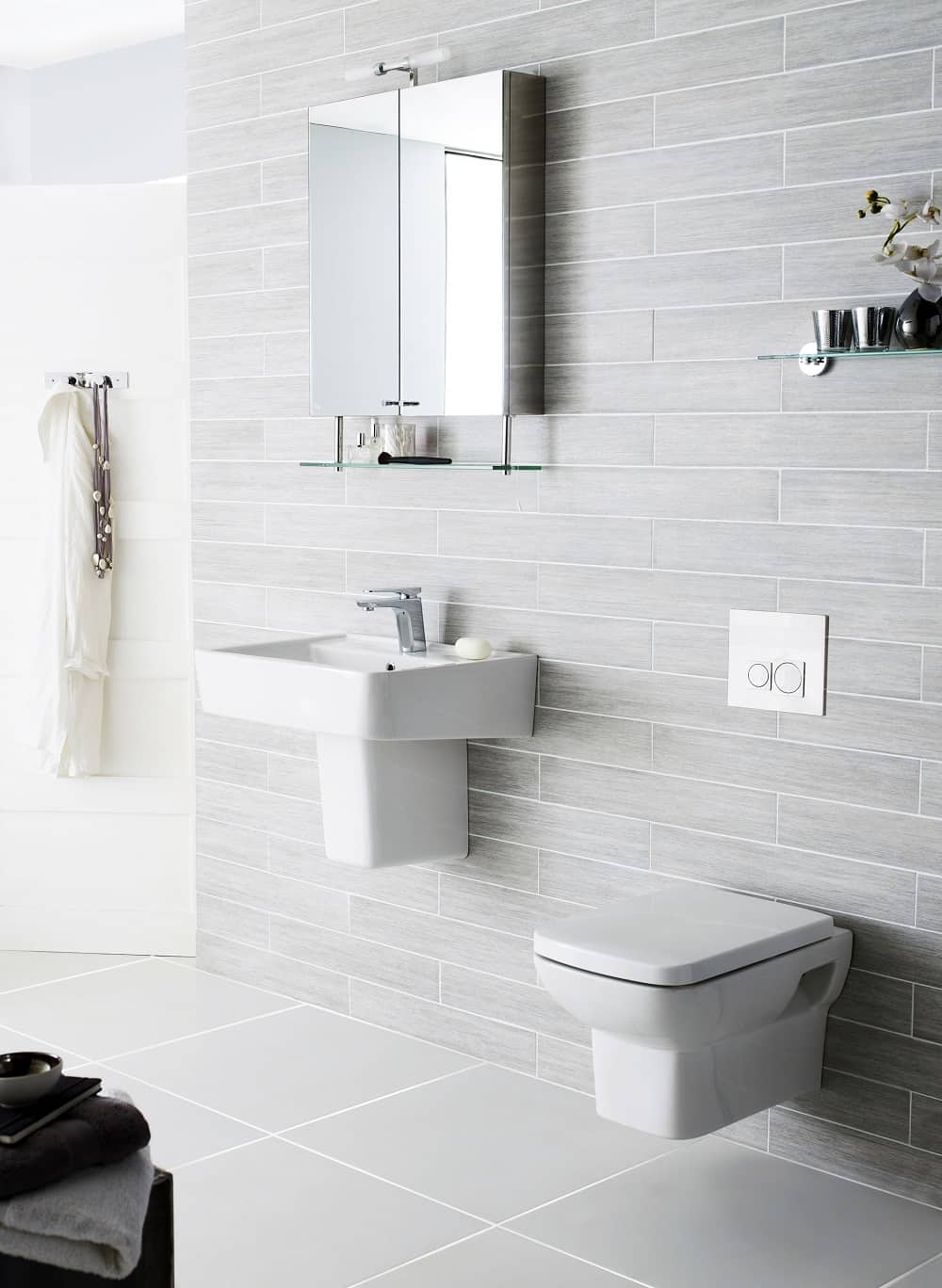 8 Ways to Make your Small Bathroom Appear Bigger
Large bathrooms may be considered a luxury, but with some thought and attention to detail, small bathrooms can look just as stylish. The bathroom is a room that you mainly use alone, and apart from a basin, toilet and shower or bath, there isn't a need to accommodate much more. But how do you make a compact bathroom look and feel more spacious? These top tips from bathroom specialists, BigBathroomShop.co.uk, will give you plenty to think about.
Go wall mounted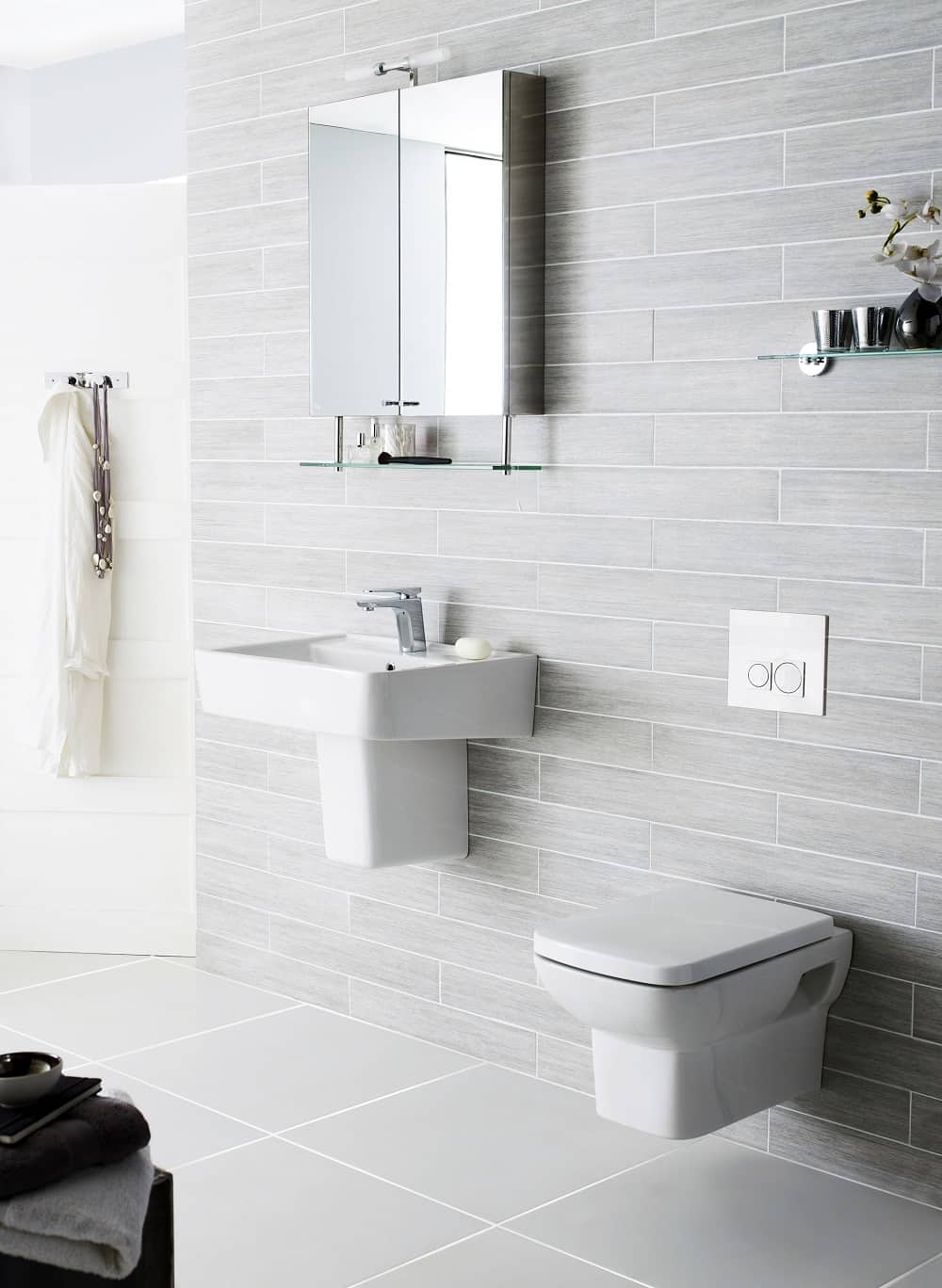 When floor space is limited, a wall mounted basin and toilet provides a great way to make your small bathroom appear bigger than it really is. What's more, the floor will be a breeze to clean too. Wall mounted basins and toilets are also ideal for creating a smart, contemporary look, and a neater finish.
Hide clutter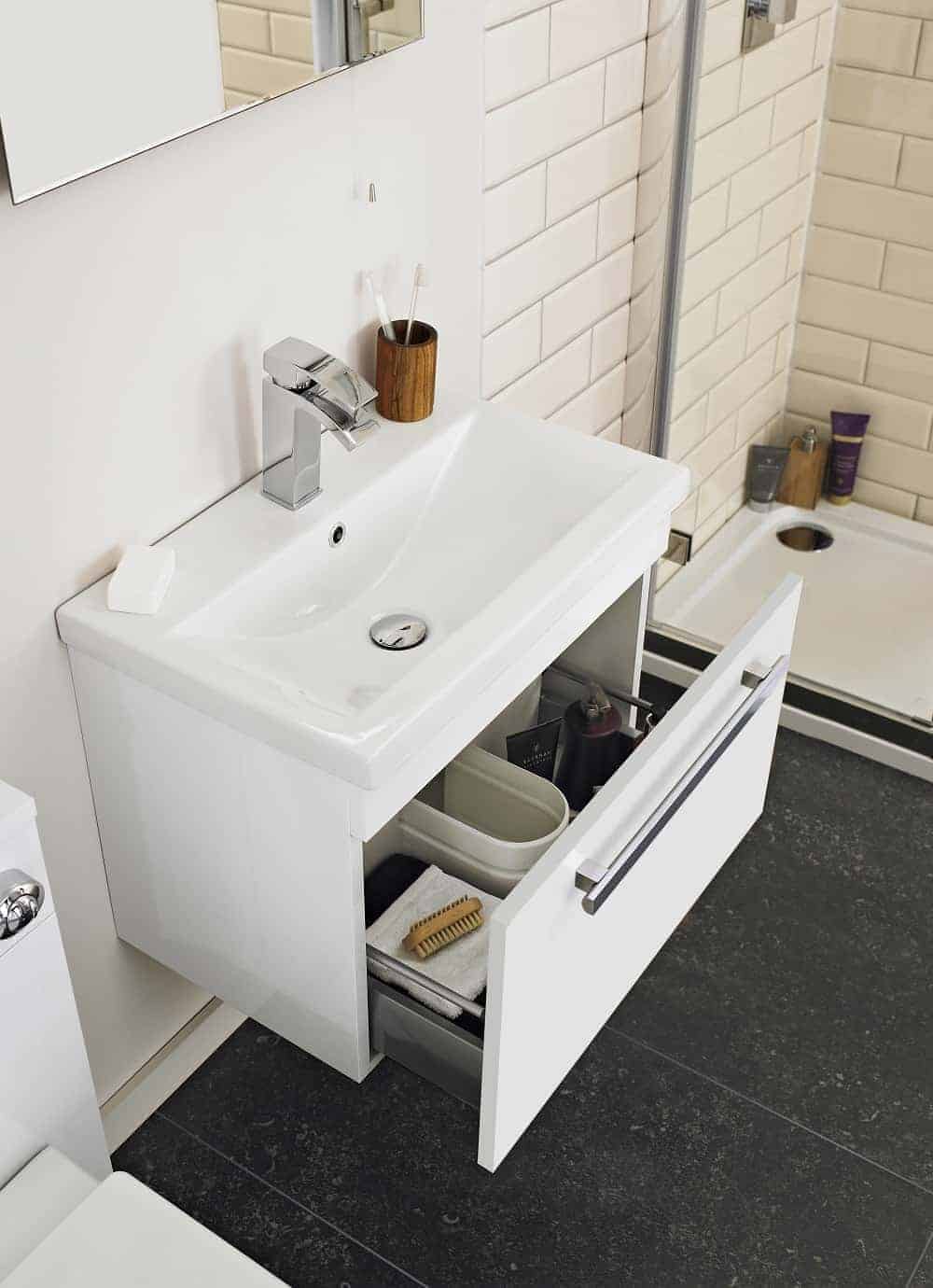 In a small bathroom, every inch counts, and that includes space taken up by toiletries and clutter. To keep your bathroom essentials hidden away, you could fit a vanity unit or a mirrored cabinet – both stylish and practical storage solutions.
A vanity unit combines a sink and storage into one handy space saving unit, and incorporates plenty of room for toiletries and beauty products. The space underneath the basin usually goes to waste, so replacing it with a vanity unit is a great way to add storage to your small bathroom.
Keep colours light
Light colours such as creams, pastels, whites and neutrals are the best choice for small bathrooms. White is a great option as it bounces the light around helping to enhance a sense of space. If white feels too cold, you could add pops of colour with towels and accessories, or opt for pastels for a softer look. Avoid dark walls, as they can make a compact space feel enclosed and even smaller.
Fit a large mirror
Mirrors are probably one of the best ways to create the illusion of a bigger bathroom. You could fit a large mirror above the basin or vanity unit, alternatively, a mirror that extends along the same wall as the basin and toilet will give your small bathroom a bright and airy feel, and add a touch of hotel-style luxury too.
If you don't have the space for this, then consider a mirrored cabinet or a series of small mirrors dotted around the bathroom. Enhance the sense of space further by choosing accessories and taps in a chrome finish to complete the look.
Choose a glass shower screen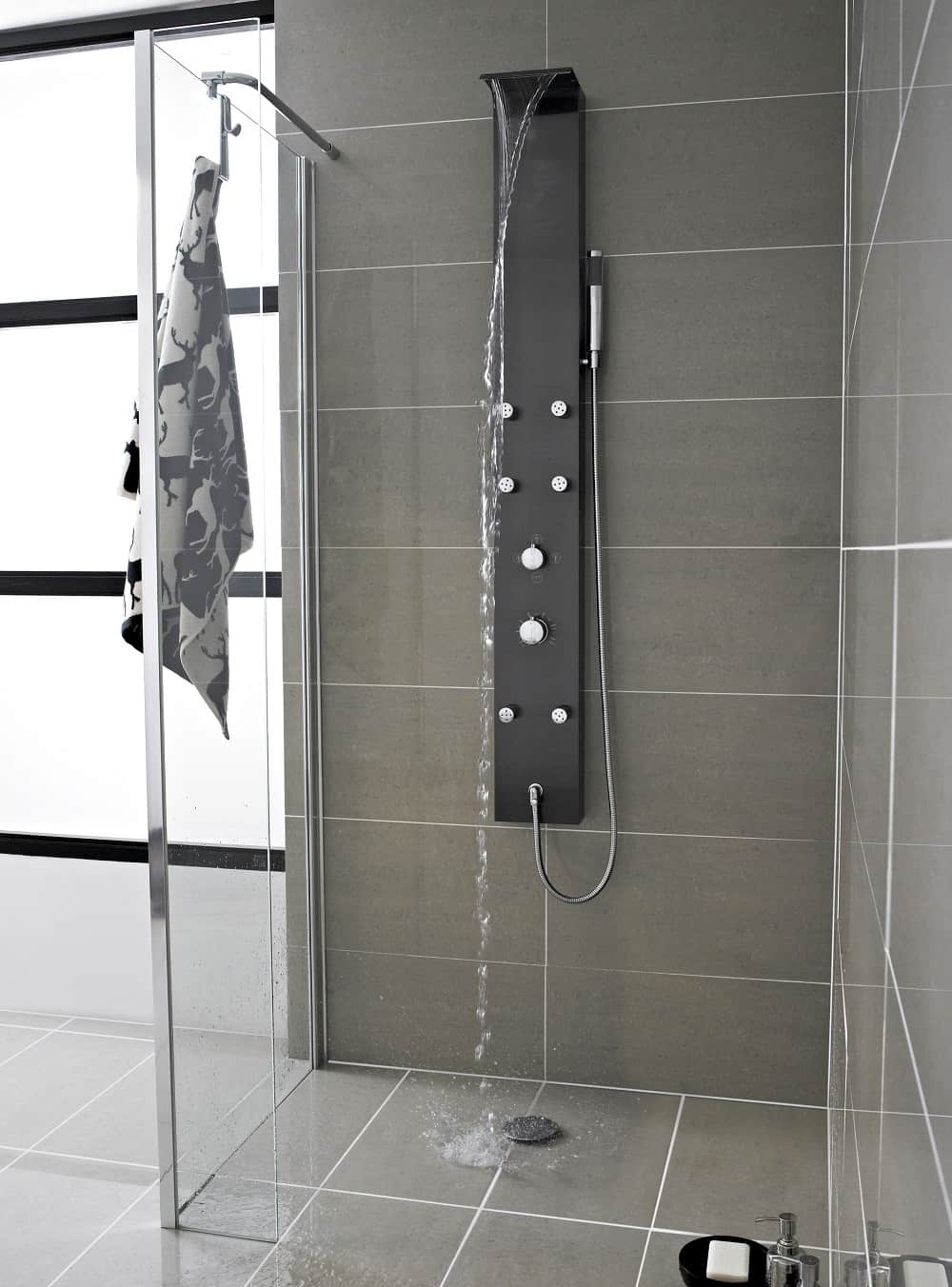 As much as we would all love a luxury shower cabin, sometimes we need to work with the space we have so do away with a traditional shower enclosure and fit a glass shower screen and low-level shower tray for sleek, minimal look. Bulky enclosures can make your small bathroom feel more cramped, but a single glass screen will really open the space up and give you plenty of showering room.
Compact bathroom suites
If you're designing a small bathroom from scratch, a compact bathroom suite offers a good space saving solution. This usually includes a matching basin and toilet, and a bath, with smaller dimensions than standard. One of the main advantages of buying a complete suite is that it ensures a coordinated look, and helps to save money compared to buying separate items.
Clever lighting
Lighting may not be the first thing that springs to mind when it comes to your small bathroom, but with some thought and planning, it can make all the difference to the overall look and feel of the space. It's a good idea to combine task lighting and feature lighting, and consider fitting a dimmer switch so you can change the ambience.
Make use of the corner
The corner is one area that's often under-utilised, but it's ideal for fitting a corner vanity unit, toilet or basin. Fixtures designed to fit into a corner offer a stylish and practical way to maximise space in a small bathroom. You can check professional plumbers https://gmplumbingcorporation.com/ they are available 24/7.