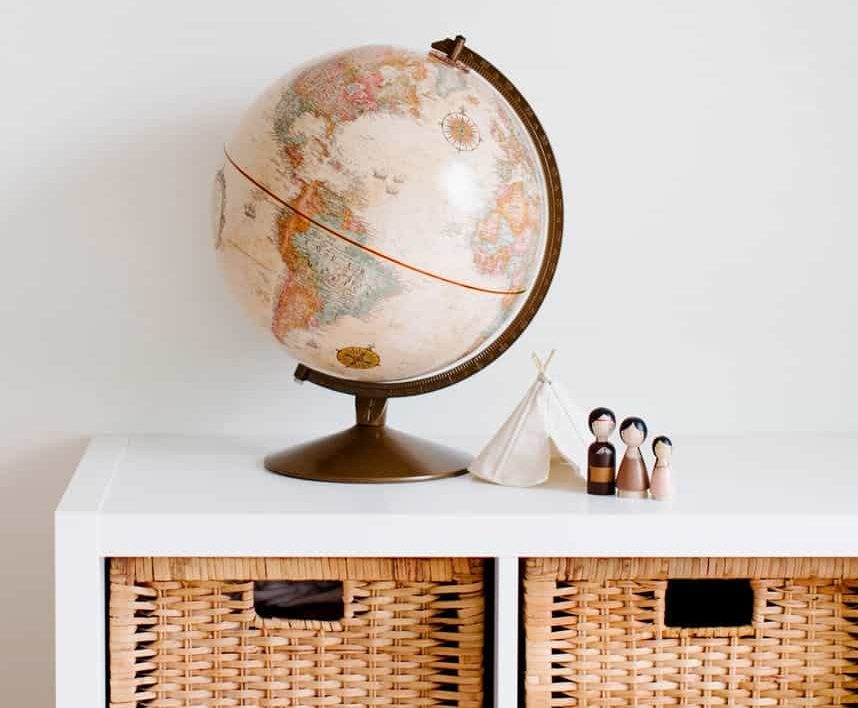 Creative Ways to Add More Storage Space in Your Home
Storage spaces have always been at a premium in many homes. The longer we live in our homes, the harder it becomes to find enough space for everything we own or collect over the years. However, finding additional storage in our homes with a little creativity to make the most use of the spaces we already have is possible. This article will look at creative and practical ways to create extra storage space in your home.
Group Similar Items Together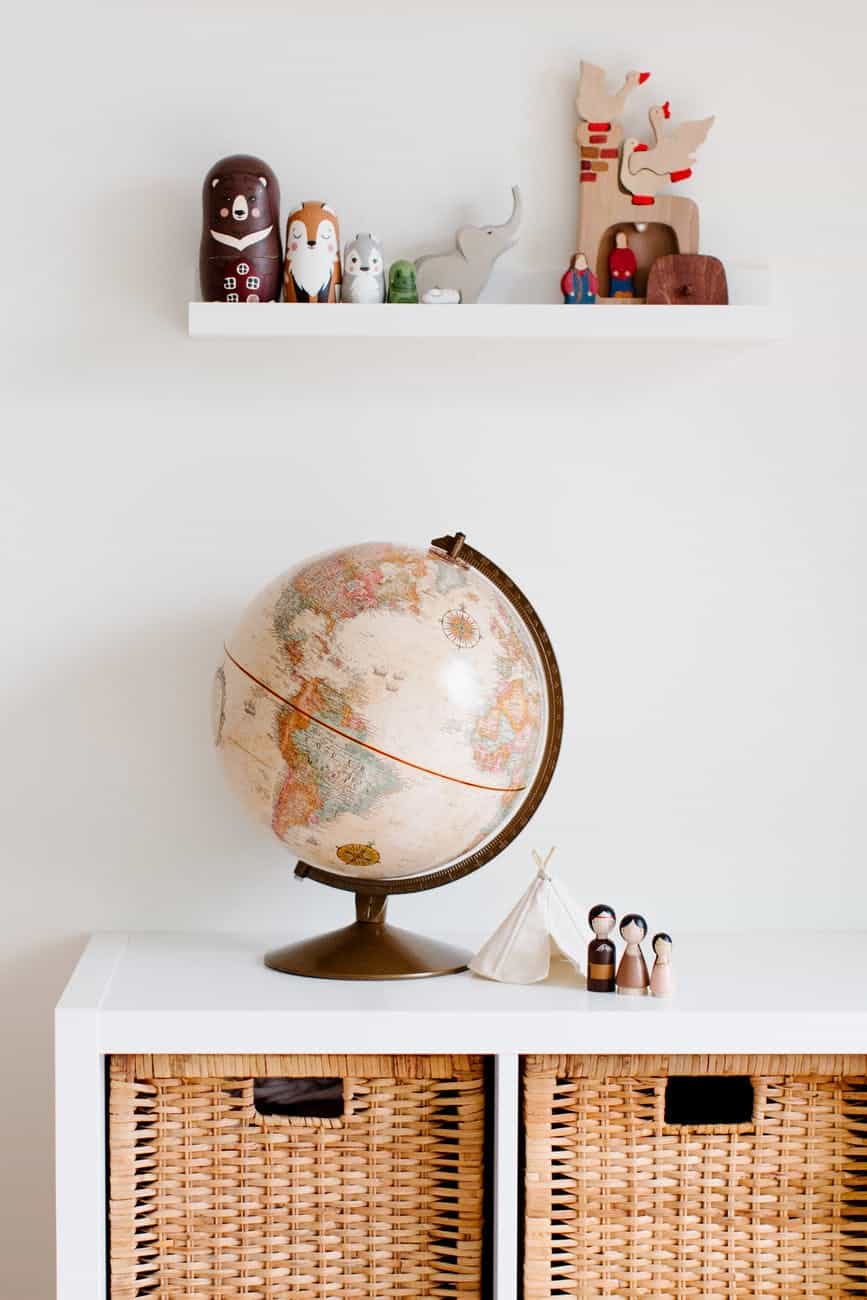 When you do not have an organisational structure, it is easy for all your items to go in one big pile. This will often waste a lot of space. To create more space and streamline the organisation of the things you own, it is always a good idea to group them.
Clear plastic containers work very well. In addition to fitting a lot of them in a small space, they also make it easy to see what is inside, which saves you a lot of time when you want to retrieve something quickly. Clear plastic containers also come in different decorative designs to be used in bedrooms and dens without looking out of place.
To get even more organised, you can label all the plastic containers if you want to store them in the garage, loft or closet.
Go High, Go Low
Vertical space can be wasted, especially if you concentrate mostly on using the storage space you can reach easily. The space above your head and at your feet is great for storing items you do not need often. You can add some shelves high up and keep items there. Additionally, you can use the storage space above your cabinets to store items you rarely use but know you will need in the future. Wire baskets work well in such spaces.
Heavier items should not be placed up high and can instead be placed on the floor. You can also invest in simple shelves to store books or appliances. Plastic storage containers also work well if you want to store items on the floor. They can also be stacked, which helps maximise the use of space and makes it easy to find the container with the items you need.
Make Use of Dead Spaces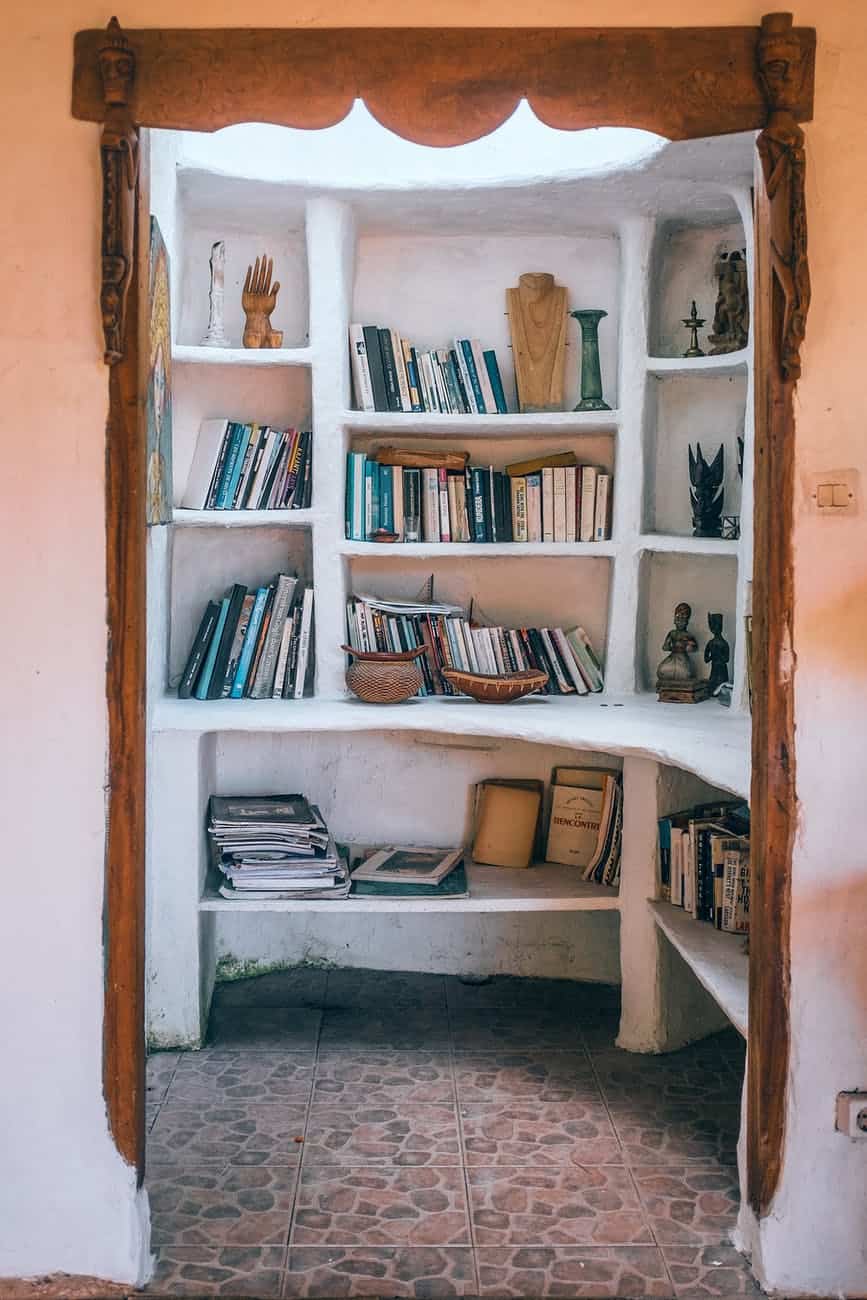 Dead spaces are spaces in your house currently not being utilised for anything. You can use these spaces by adding different storage solutions depending on the amount of space you have. For example, small recesses or the areas under a long bank of windows are great for adding shelves and other storage solutions.
The loft is another area that is often underutilised and, with a little handiwork, can offer you a lot of extra storage space. Loft panel boards can be a perfect storage solution due to their ease of installation and versatility. Makers of loft boards like Armstrong Supplies add grooves and tongues on the loft panels' sides to allow them to be fitted snugly together. Armstrong Supplies also supply loft flooring kits and loft panels in different pack sizes depending on your available area. You will also find all the building and construction materials you need to complete projects around the house, including bricks, roofing and insulating materials, and paint.
Under the Stairs
The space below the stairs is another dead space in your house. Although it is wasted in most homes, it is a great space to add vertical drawers or shelves for storing rarely-used items. Metal or wood stair risers can also store books, linens, toys and other items.
Use Storage Space Inside Furniture
Using the space under your bed is a common option for storing items inside your furniture. If you have a 4-legged open bed, you can add small storage units to store items such as seasonal clothing, gift wrapping and suitcases that would otherwise take up a lot of precious space. If you opt for bins, they make sliding out and retrieving the items you need easier. Alternatively, you could buy a bed that already has drawers built into it. In this case, the additional space can be accessed by lifting the mattress or either side of the bed.
You can also add some cabinets to your window bays and sofas below the seating area.
Shelves Can Be Added Almost Anywhere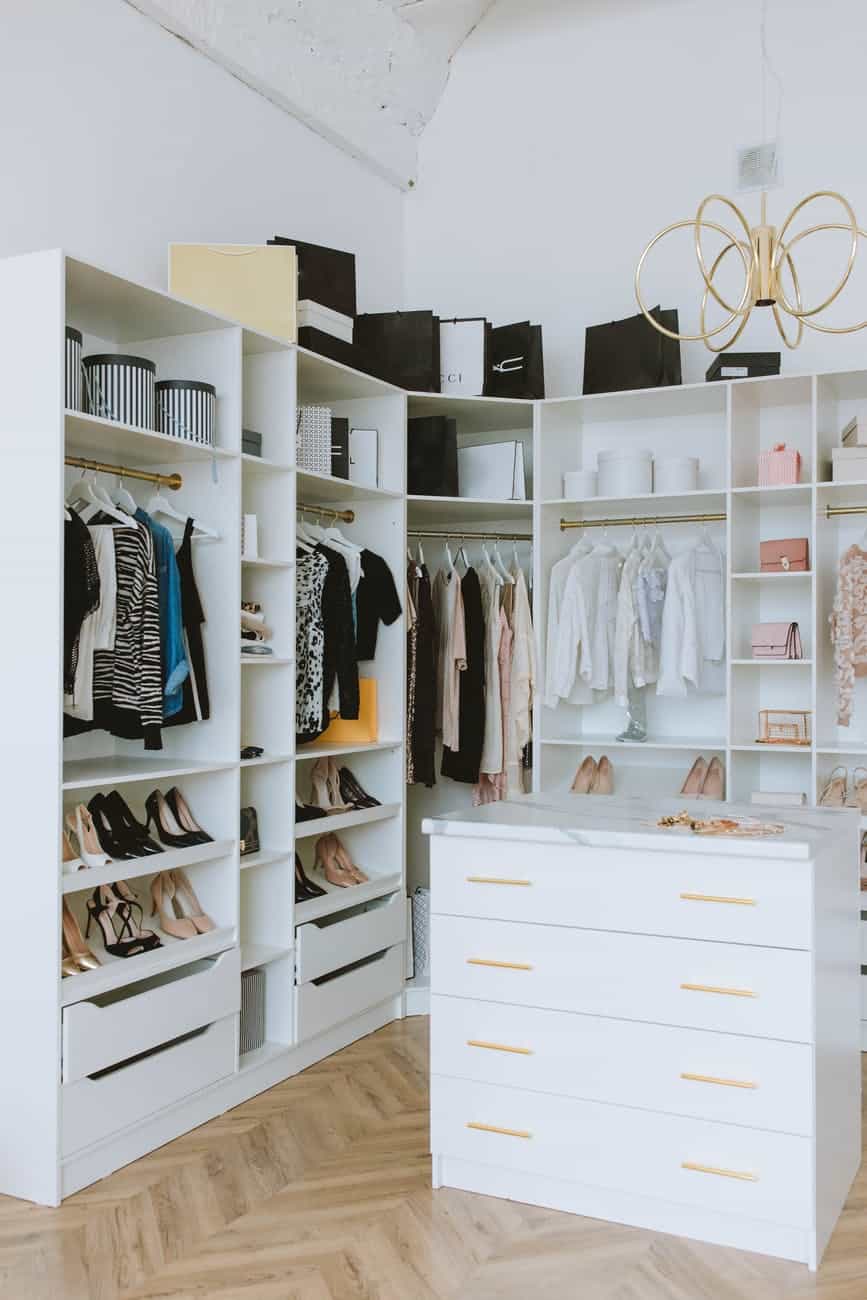 Shelves can be added anywhere you have some free wall space, which is why there are endless ideas about where to add them. If you do not have a headboard, you can use some shelves to create one and use them to store magazines, books and your alarm clock. You can also hang shelves on the walls beside your bed to store different, smaller items.
The key is not to add too many shelves as they can make your house look cluttered (a look you want to avoid) and to make sure they match your decor to ensure continuity.
Hook It Up
Hooks can provide a storage solution for almost any wall or door in your home. Hooks can hang items in the kitchen, bathroom, hallway or even the living room. Hooks installed on the back of doors can hang coats, aprons, toys, keyholders, and much more.
Hooks can also be used to declutter the bathroom when combined with baskets which hold cleaning items, towels, bath items, and so much more.
Maximise Closet Space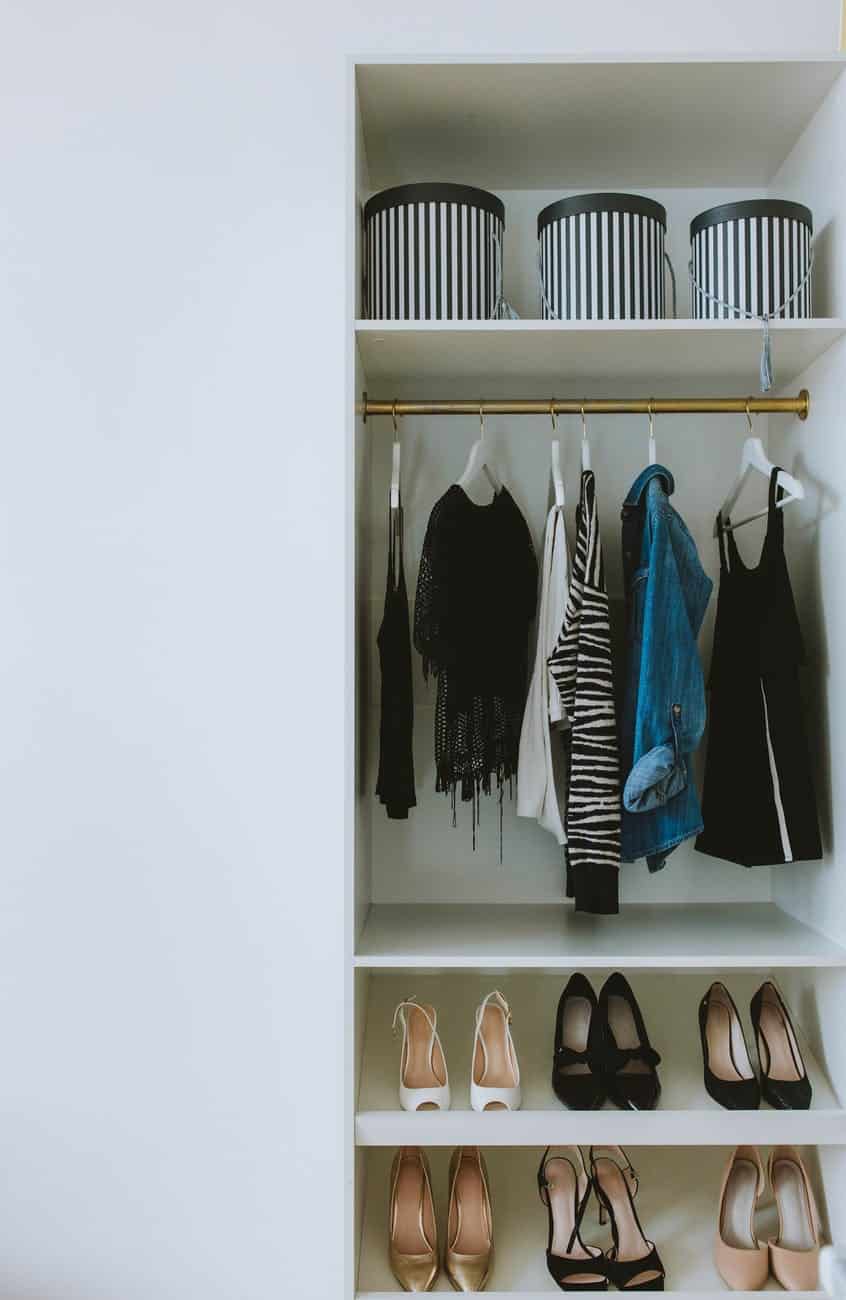 The closet is one area of your house that can get messy fast. Adding additional hanging rods can help you double the space you have here. You can also opt for a bank of drawers by the side to store your jewellery, towels, linens, and even shoes if you have space.
Get Rid of Stuff You Do Not Use
There is no need to waste precious storage space on items you rarely use or clothes you rarely wear. The best way to ensure that the items you get rid of can be reused is to donate them. You can find a donation centre near your home and send the items you do not need there instead of throwing them away. For items such as old tapes and videos, you could convert them into DVDs to save space too.
Think About Off-site Storage
Although using off-site storage is not a creative way of maximising your space, it is practical. If you find that you have many items you need to store, you should think about getting off-site storage. Off-site storage should be used to store items you want to get rid of but have not yet had a chance to do so and need the extra space as soon as possible. Try to rent the storage space for a short period to avoid the fees of storing items for too long.
Also, try to get rid of the items in storage as soon as possible. These items often can creep back into your home one by one, and you end up right where you started.
Finding extra space and making the most of what you already have in your home can be challenging, especially when you do not have a lot of space to begin with. However, you can squeeze some extra space out of your home by implementing some of the tips and tricks discussed above.