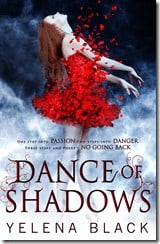 5 Copies of Dance of Shadows to be won!!!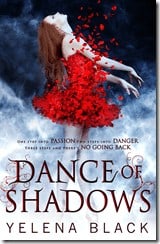 In October last year I told you about the new book by Yelena Black which is due to be published on 14th February 2013. This really was a book which I couldn't put down (and that doesn't happen often!), it had me gripped right from the start and now I can give Mummy Matters readers the chance to try it out for themselves.
I have 5 proof copies of the book to giveaway, all you need to do is complete the Rafflecopter entry form below. If you can't wait to win a copy for yourself or for the publication date, then you can download the first three chapters for FREE from Amazon right now!!
To get a feel for the book why not watch the trailer below or 'like' the Facebook page to connect with more fans.