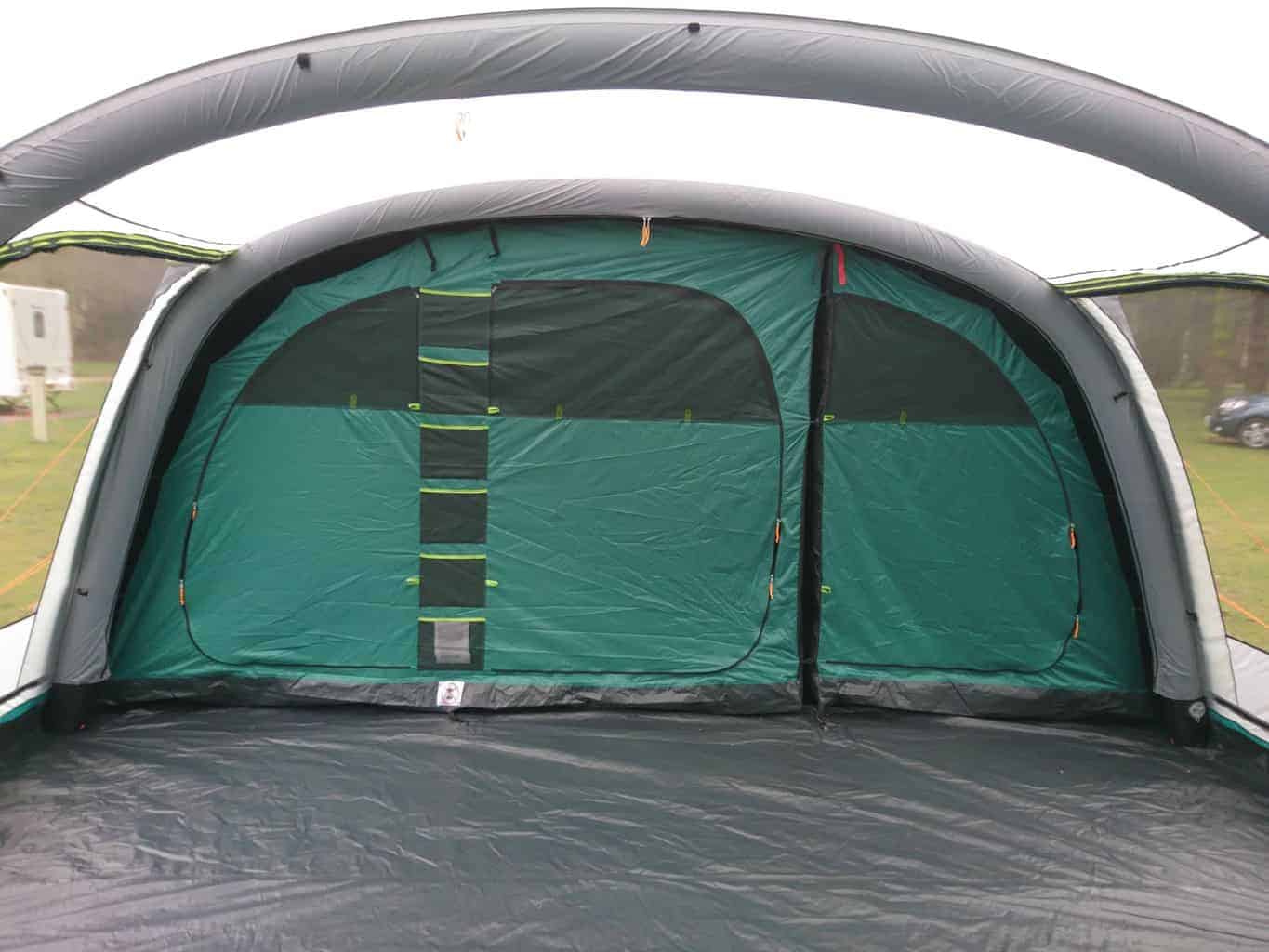 Coleman Valdes 6XL Fast Pitch Family Tent
We have a fun Summer of camping ahead of us this year as we are reviewing the Coleman Valdes 6XL Fast Pitch family tent and are proud to be working with the Camping and Caravan Club for the 4th year. We are very excited by this as the Fast Pitch tent means that we can get away more often for weekend breaks because it takes us less time to pitch the tent and get settled after school on a Friday evening.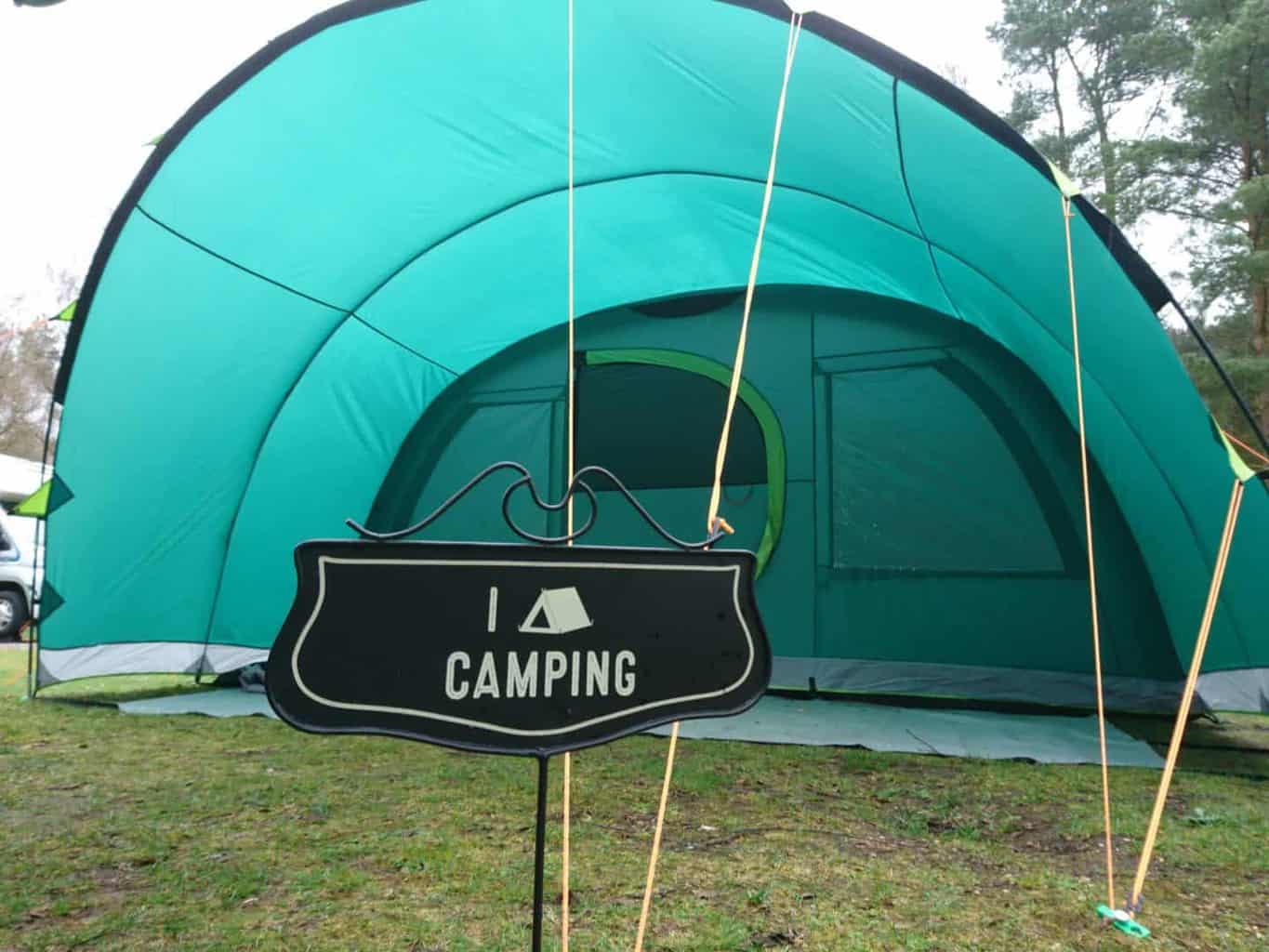 Our love of camping
It's no secret that as a family we love camping, I did lots of camping myself as a child with my Mum and my Grandparents, I have many fond memories of our trips throughout my childhood whether our holidays were in a family tent or my Grandad's caravan. We first introduced the three younger Beans to camping when Albie was just 18 months old and it was an instant success, they loved being outdoors, being free to run around in the sunshine and exploring. Simon and I had taken William camping many times before the younger three came along with one of our favourite camping spots being Ilfracombe.
First Impressions
Simon and I first had a good look around the Coleman Valdes 6XL when we visited the National Caravan, Camping and Motorhome Show at the NEC in February. My first impressions were that the tent was much bigger and sturdier than we expected. Obviously being pitched in an arena the weather conditions were perfect so we couldn't get an idea of how it would fare in the wind and rain but it certainly looked like it would stand up to the job. We also liked the blackout bedrooms but again, being inside it was difficult to tell just how dark they would actually be once the tent was outside in bright sunshine.
Trial run at Sandringham Camping and Caravan Club Site
We rather bravely decided to take our new family tent for its' first trip of 2018 to Sandringham Club Site in April. That is definitely the earliest we have ever camped in the year so we couldn't decide if we were being brave, or downright daft but camp we did and it was a success (albeit a slightly chilly one).
Coleman Valdes 6XL – First Pitch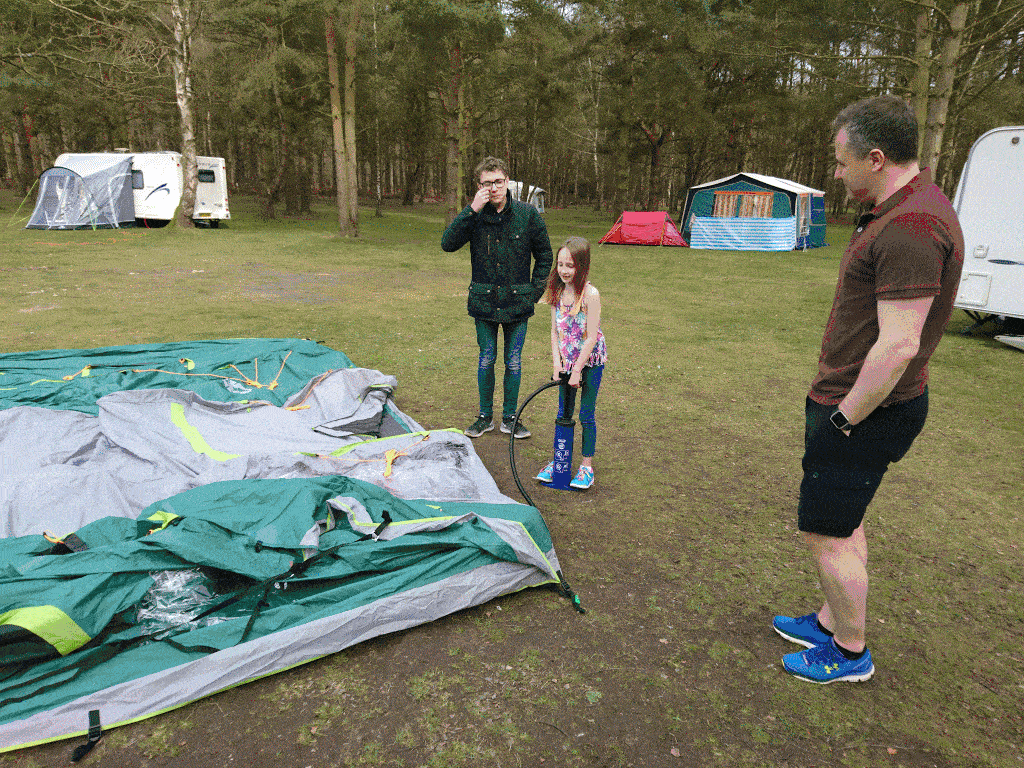 Usually, we would have a trial run at pitching a tent before heading off on a camping break but we felt brave so we just packed the car and went. I briefly watched a video on how to pitch the Coleman Valdes 6XL Fast Pitch and of course, I read the instructions which came with the tent. The instructions told us that we needed to peg the four corners of the tent so we did this and then connected the pump (which comes with the tent) to the first beam and began to inflate. Initially, when you start pumping it's so easy to do that we were able to let the children have a go at pumping. This actually turned out to be a really good idea as it meant that by the time it got a little more labour intensive, Simon and I still had lots of energy to fully inflate the beam to the correct PSi which you can see on the top of the pump. The other good thing to note here is that the beam inflates with the upwards and downwards movement of the pump so none of the effort is wasted.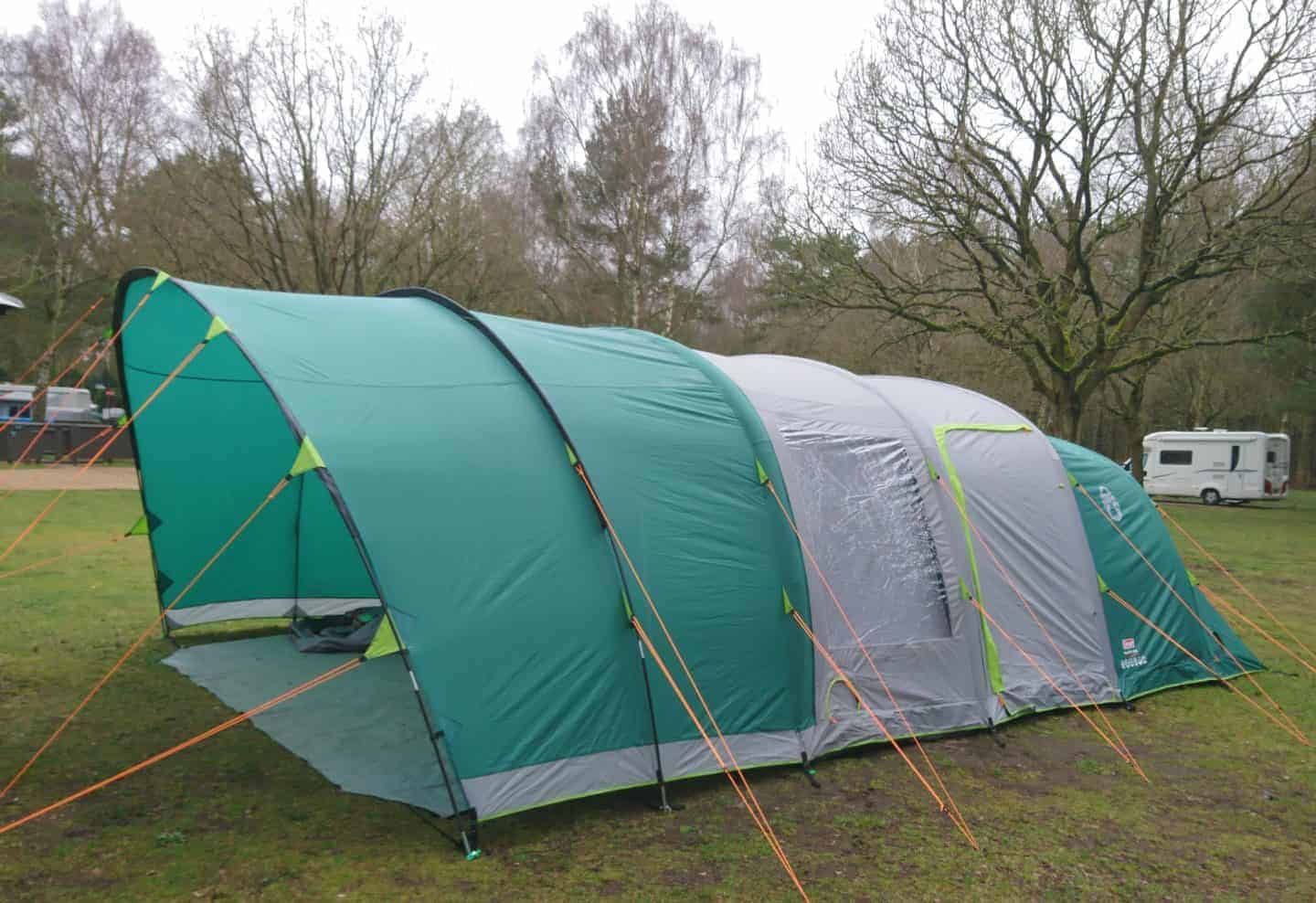 It took around 15 minutes to inflate all four of the air beams and to peg out the main body of the tent which meant the children could go inside to start making up their beds whilst Simon and I concentrated on putting up the final two poles for the porch and pegging out the guy ropes. The tent was fully erected and pegged within 30 minutes with the children helping us. It might take me a little longer if I do this on my own.
What's inside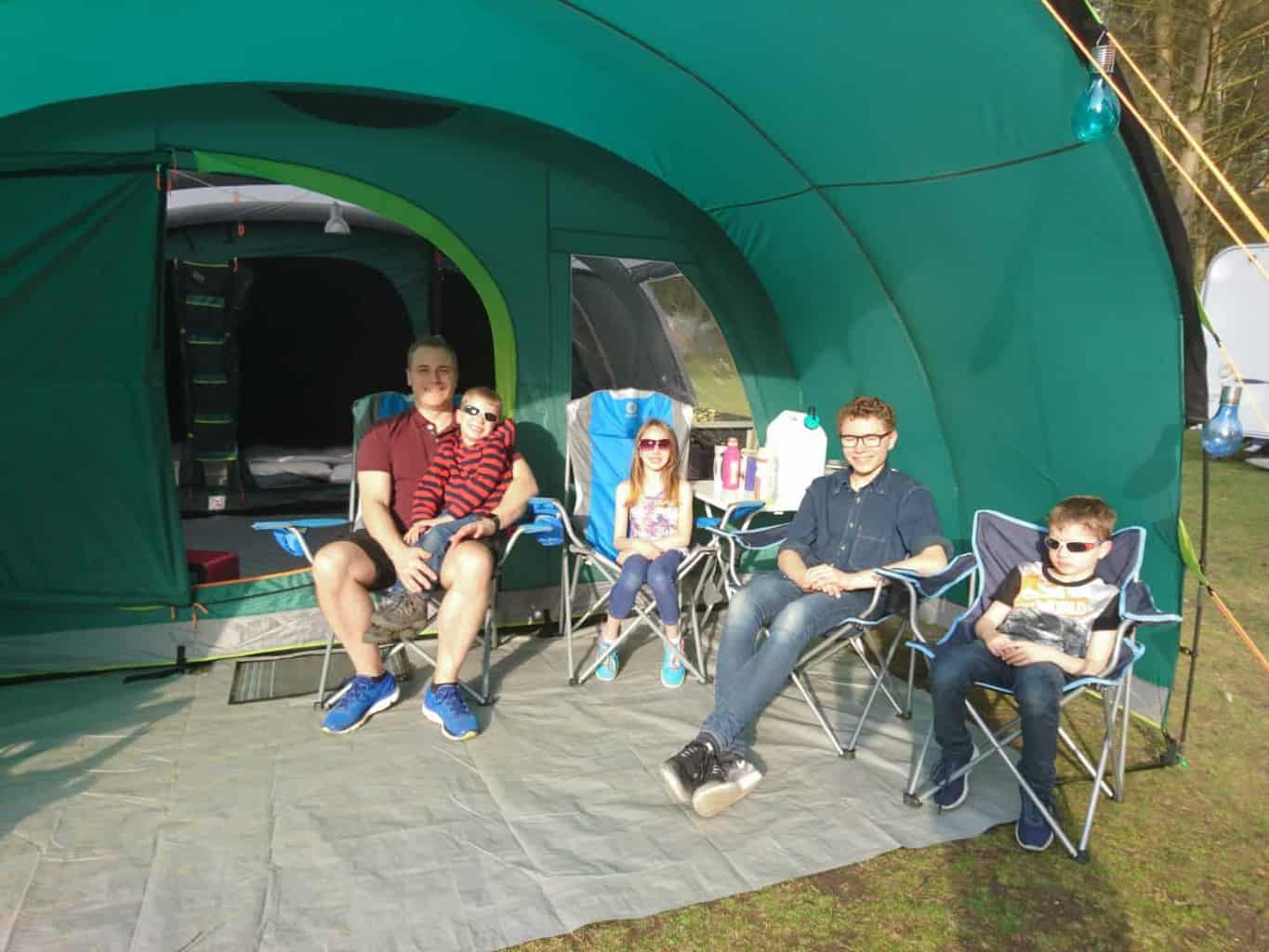 Tents can always be very deceiving from the outside, they are akin to Doctor Who's Tardis, they can look smaller on the outside but much bigger on the inside so let me give you a tour of the inside of our Coleman Valdes 6XL starting with the porch. Obviously, the porch isn't strictly 'inside' but it has a roof so it sort of is. The tent doesn't actually come with a groundsheet for the porch area but we had one which was the right size so we decided to use it to help keep the dirt from entering the middle section of the family tent. Initially, I was a little unsure about this open porch, I would have preferred for it to be a sealed one which you can pull the doors back if you want it to be open BUT I have come to love it. Having this open room gives us somewhere to sit whilst still keeping some shade from the sun, wind or rain – we do camp in the UK after all. As a family of six, there is ample space on the porch for us all to sit in our chairs out here and still space for tables or cupboards too.
Living Area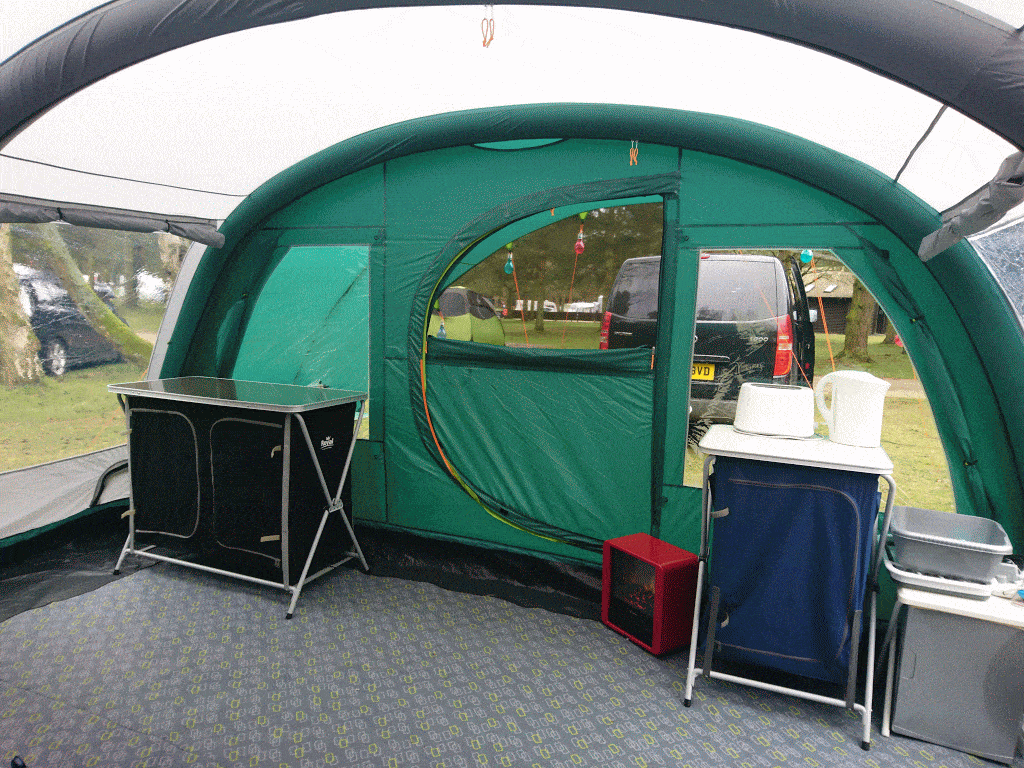 As you can see from this picture, the living area is very bright and airy. There are doors on both sides which can be opened fully or have a mesh door (as seen) to let the air and light in but keep the bugs out. There are also windows on both sides which have roll-up curtains to allow the light to flood in during the daytime but keep you private and cosy in the evenings. There are two further windows to the front which have curtains giving the tent a real sense of space and light.
Sleeping Area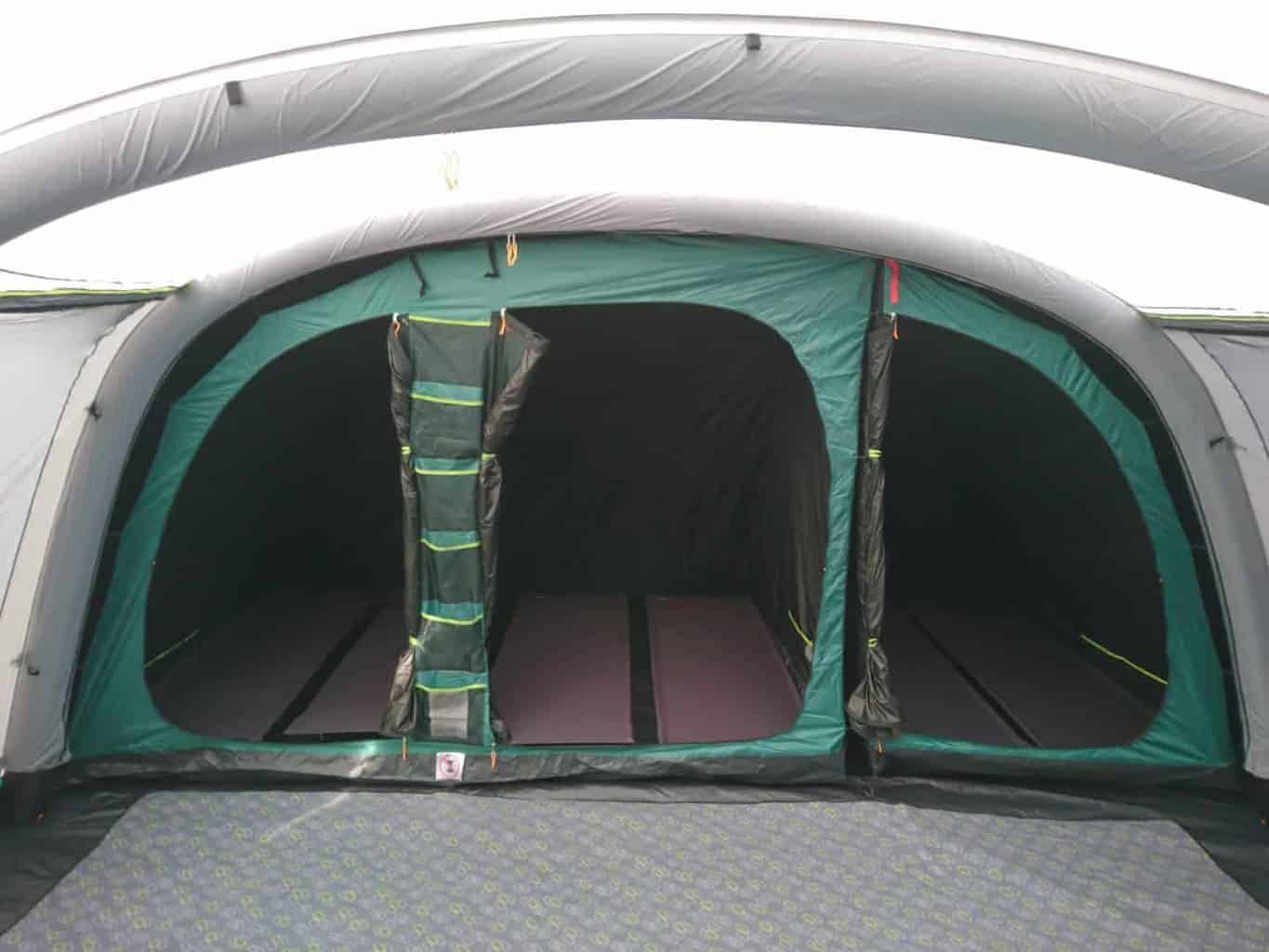 It has to be said that I do like my sleep which doesn't always come hand in hand with camping BUT since camping in the Coleman Valdes 6XL we are all sleeping better and for longer – winner! There are three-bedroom compartments which each sleep two camp beds with ample space as you can see. The bedroom to the right is separate from the larger compartment, the larger compartment has a room divider which can be removed to make it into one large space.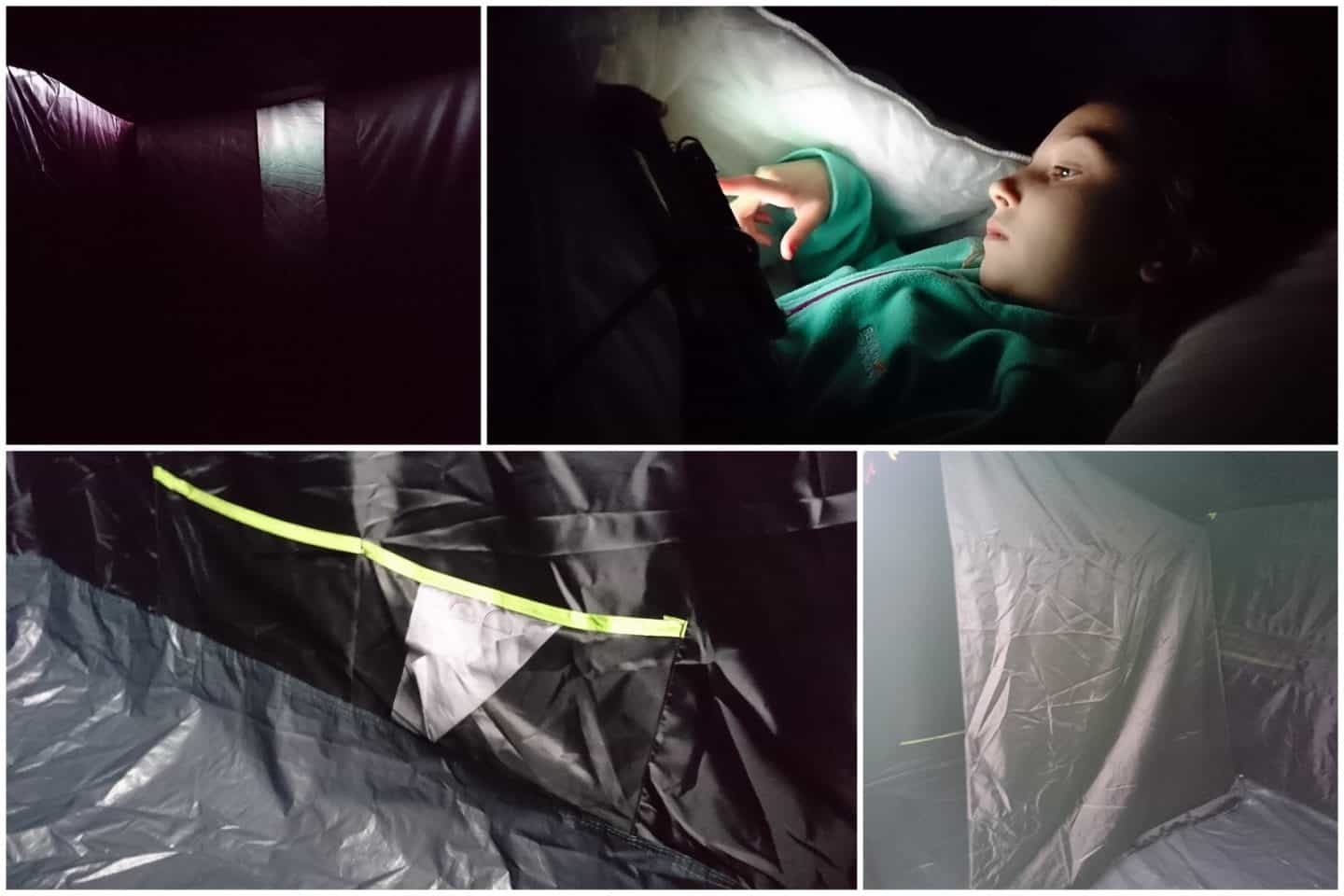 I honestly cannot rave about these bedrooms enough, they are without a doubt the best bedrooms we have ever experienced in a tent. Once the doors are zipped shut they really are dark, even on the sunniest of mornings the only place you can see light is at the seams which are hardly at all. The blackout not only controls the light but also keeps it slightly warmer in cold weather and slightly cooler in warm weather.
More fab features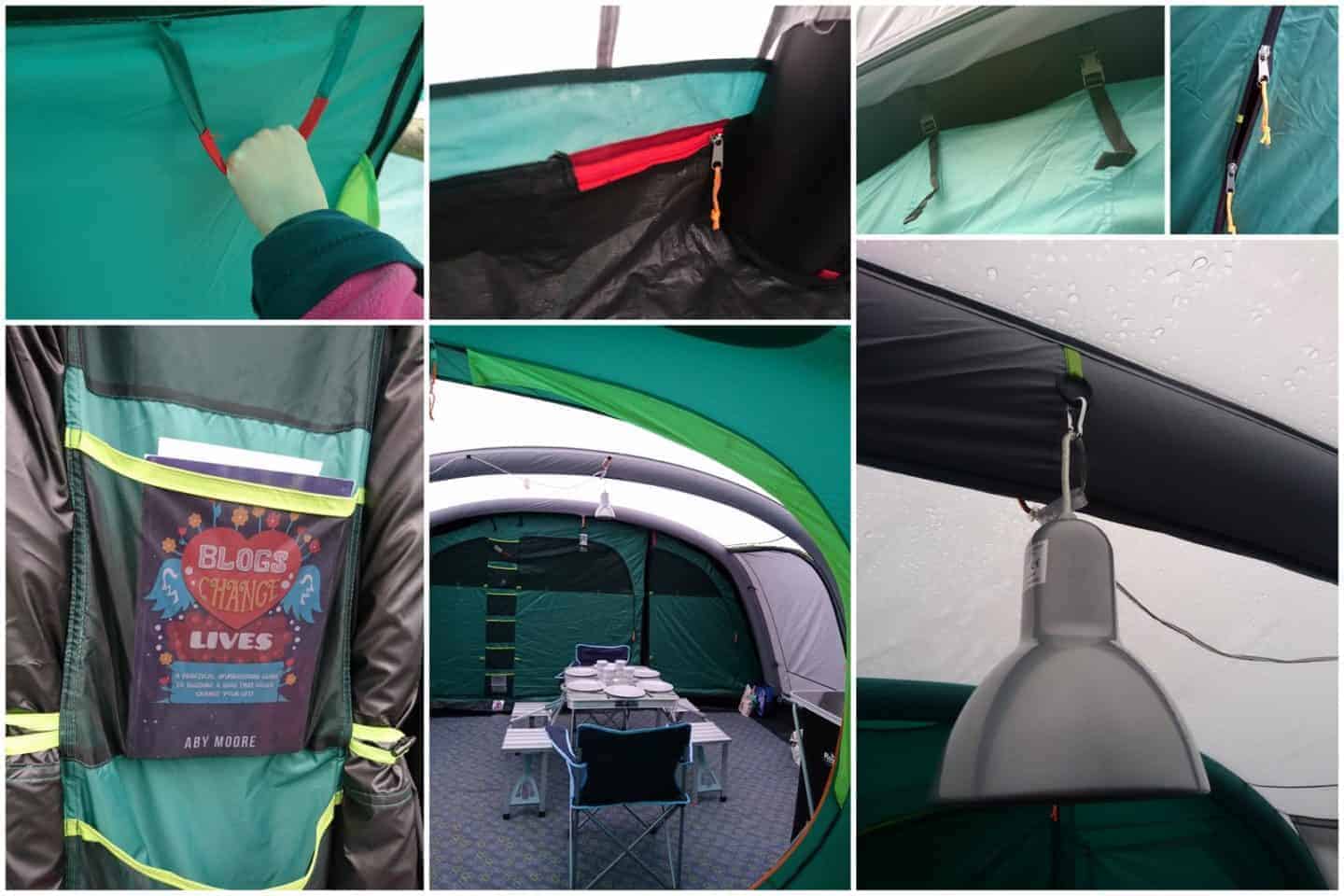 Not only does the tent have a sewn-in groundsheet and UV Guard sun protect fabrics to SPF50 but it is packed with a host of other great features:
a 'hobbit hole' hinged door with a handle. Having a door which you don't have to roll out of the way is a blessing.
power socket entry point.
adjustable straps for bedroom compartment. So many tents we have had in the past have had elasticated straps which have snapped from being overstretched.
zip stops at a mid-door height so the zips can easily be found at night or in an emergency.
storage pockets – there are storage pockets in the main living area and in the sleeping compartments.
hanging loops for overhead light including velcro fastenings to hold the cable out of them for electric hook-up light.
We have a Summer of fun planned with our tent so keep an eye on Instagram and the blog to find out how we are getting on.
DISCLAIMER: This is a review post. All words, images and opinions are my own and may not be copied without my permission. I have not been instructed what to write.