Jakemans, a Camping Show Date and Personal Styling #LittleLoves
Is it just me or are the weeks just flying by at the moment? As this week went along some of my plans changed but it was still a very busy one nonetheless. I attended two blog events, managed a day date with Hubby and catch up drinks with my friend. How was your week?
This Week's #LittleLoves
Read
Nothing at all of any significance, this week has been so busy that when I have been sat down I have been working pretty much non-stop. I have promised myself I will make more time to read next week.
Watched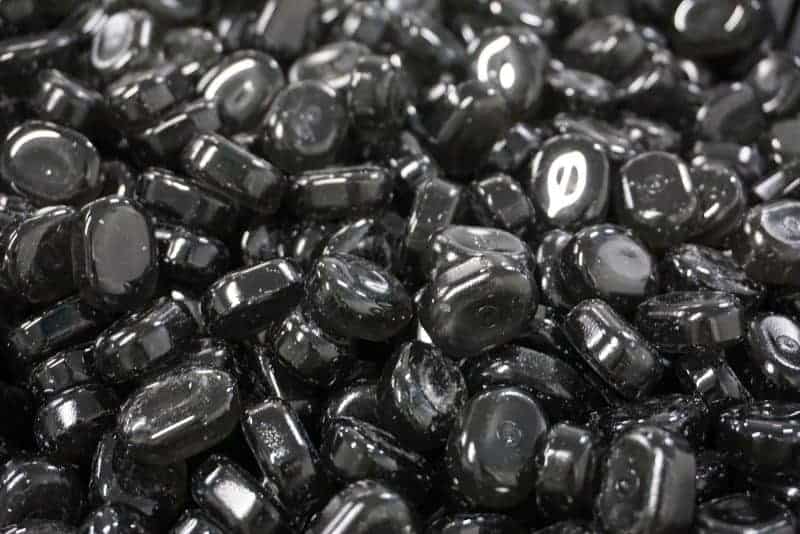 My week started out with a trip to Boston to the Jakemans Menthol Confectioners to watch how they make their marvellous menthol sweets, something which has been in my life since I was a child. Through blogging and school I have been lucky enough to attend a number of factory visits which always intrigue me. I shall be telling you more about Jakemans in a dedicated blog post very soon.
Heard
At the gym this week I have been focused on my workouts again thanks to my favourite personal trainer workout app Aaptiv. One of my favourite treadmill workouts is P!nk Progression which is an interval based workout to increase pace and endurance all set to a Pink playlist. I LOVE this workout BUT I have nearly come a cropper a few times because I love Pink and just want to sing along . . . which is great if you are at home but in a packed gym? Not clever at all!
Made
This week I have made time for friends. Working at home I am generally quite a driven person but this can mean that I will focus so much on getting my head down and getting my work done and doing jobs around the home that I forget to make time for myself and my friends. I have been friends with Karin since our girls were just 6 weeks old (over 9.5 years) and we used to spend virtually every day together before the girls started school. As the children have grown and moved to different schools and our jobs have taken over we don't get to see each other half as much as we would like to. We stay in touch via messaging and Facebook, we try to see each other once a month when we can and during school holidays so the children can see each other. This week I met up with Karin and a couple of her school Mum friends at a local pub for a drink. It was lovely to have some time out and to see what each other has been up to. Do you make time for your friends?
Wore
On Friday, Simon and I had a day out to the Caravan, Camping and Motorhome Show at the NEC in Birmingham and I think I wore a smile pretty much all day. Being parents to four children means that we are always very busy and don't often get time together 'just us' so we keep trying to carve out a little time to reconnect and have us time. It works a treat, we always have fun together, even at a Camping Show. We usually take the children with us to the Camping Show but decided this year we would go it alone and we enjoyed it all the more because we didn't have to stop every half an hour for a snack, toilet or play break. We saw everything that we wanted to see, we spoke to those that we wanted to speak to, had breakfast, lunch and dinner together, we even managed a spot of shopping at World Resorts Shopping Centre.
Lastly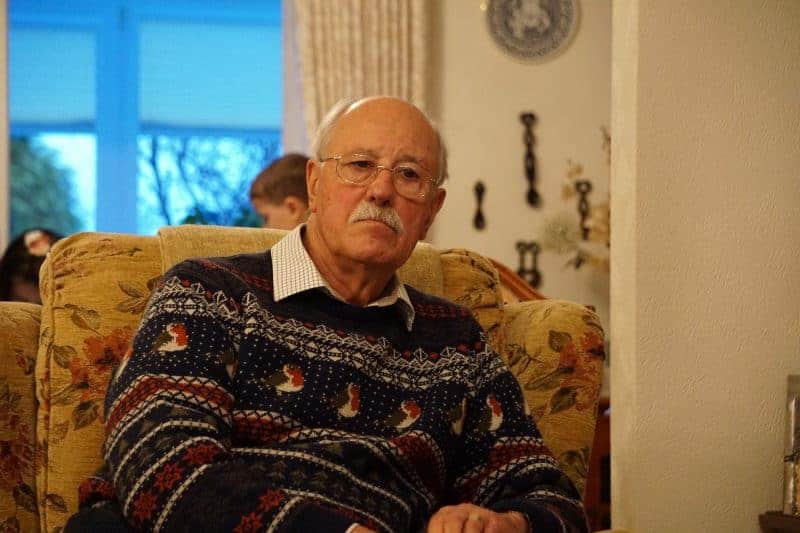 A while ago I told you about my Father-in-Law and that he had been diagnosed with Parkinsons with Lewy Body Dementia a few years ago. Over the past few months we have noticed a huge decline in his condition and abilities. Sadly, he is becoming far more confused, suffers a lot more hallucinations and has periods of anger and frustration. Last Sunday we spent a few hours searching for him as he had found the house keys which had been hidden from him and left the house whilst my Mother-in-Law was busy upstairs. When she came down the front door was wide open and he was gone. It was a worrying time for the family as we didn't know where he would go and what he was thinking. The Police helped us in our search and eventually found him walking at the side of a very busy dual carriageway. People don't realise how much Lewy Body Dementia affects a person, a couple or a family. His condition pretty much dominates every conversation we have as a family because naturally we are all very worried about him and my Mother-in-Law as it is extremely hard for her too. He finds it very difficult to settle and so paces the house constantly. he sees things and people who aren't there most days and loses the train of conversation. Even the children have started to notice his odd behaviour now and it makes me sad to think that the three younger children will never remember their Grandad as the funny, caring, gentle and happy man that he was before this horrible illness took a hold of him. We really must make the most of every day xx