Christmas Gift ideas for a 3 year old boy
Eeek that time is approaching very fast when we need to think about what to buy for family and friends, it doesn't get any easier does it so hopefully, I can offer you a few helpful hints;
Ravensburger Jigsaw Puzzles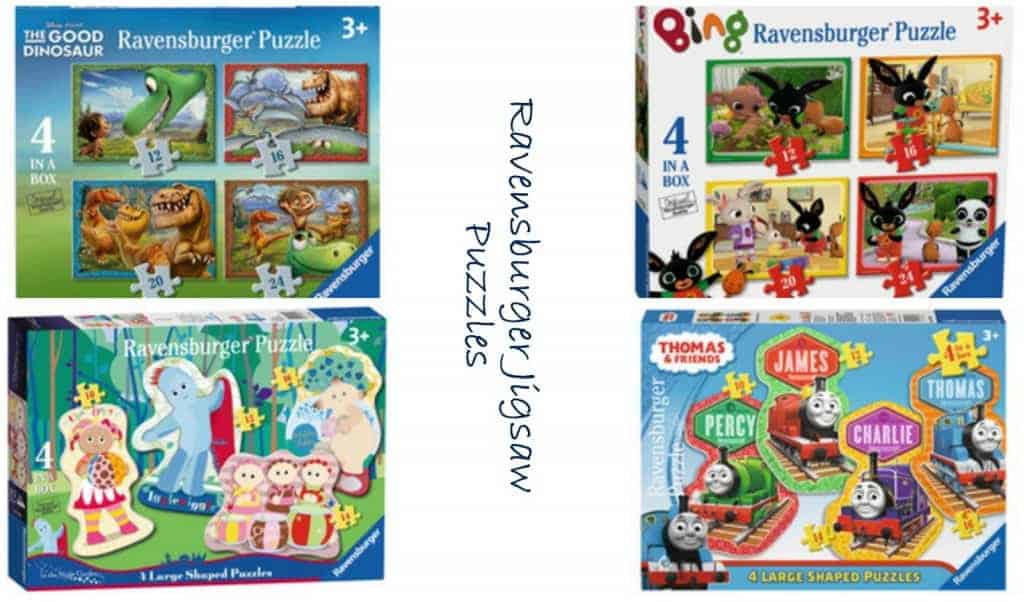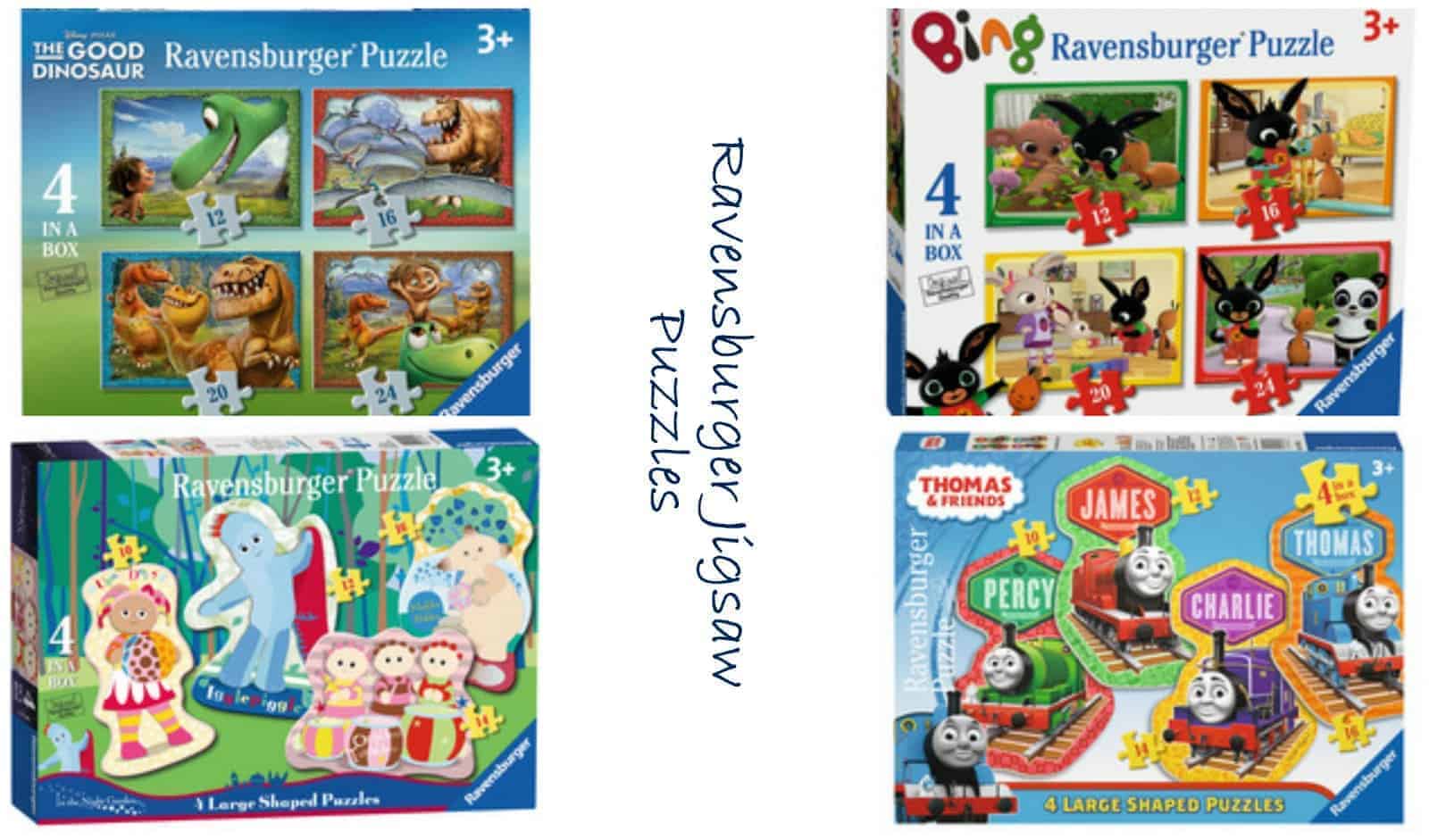 Jigsaw puzzles have been a favourite pastime for centuries and it's a great thing to get young children started on. Ravensburger has a huge range of puzzles suitable for babies through to adults. Jelly Bean and I will often spend a morning doing jigsaw puzzles and he gets the biggest smile on his face when he completes another one. A good way to get little ones started on puzzles is to complete much of the puzzle for them and then let them put the last few pieces in, gradually leaving more pieces out as their confidence and skills increase.
Puzzles are great for improving observation, matching and motor skills as well as giving you something to talk about. Ask them what is happening in the picture, talk about colours, the number of items you see, whether something is bigger or smaller. The possibilities are endless.
With young children, I recommend the Giant Floor puzzles as a starting point as the puzzle pieces are a little more robust.
B1 – 3 Wheel Kids Scooter
Everywhere you look these days, children are on scooters. It's easy to assume that all scooters are built the same but you'd be wrong and a little change in design can make a lot of difference in the ride. We went through no less than 4 scooters before we found a scooter that Little Bean was comfortable with so my advice would be to try it out in the shops before you buy. Perhaps the most common scooter on the market these days is the Micro scooter, which has amazing scooters for all ages but they can be a little pricey so if you are looking for a similar scooter at a fraction of the price I would recommend the B1 3 wheel kids scooter from Decathlon. There were three things in particular about this scooter which I really liked;
Ease of folding (for parents) – just click the handle out of the base and secure it to the bottom of the deck with a stretchy strap. This makes it ideal for popping in a bag to carry or to pack away in the car.
The strength of the deck – the B1 has a really sturdy reinforced deck.
The handlebar height adjustment is easy to use and offers two height possibilities.
The deck comes in a choice of 5 colours so there is a colour to suit everyone.
RRP £22.99
SwimFin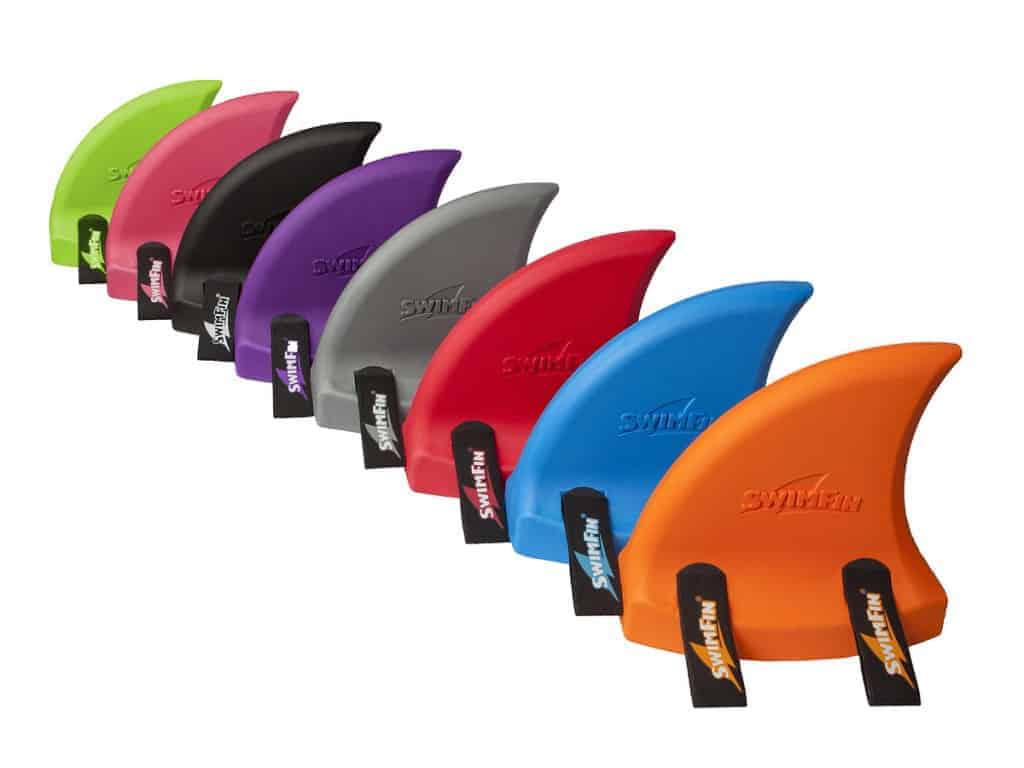 In my experience the earlier you can get children into the joys of swimming the better, children have more confidence when they are younger and swimming can be such great fun outings for families. The SwimFin is a fabulous swimming aid for children of any skill level and of course, it looks REALLY COOL!!! They come in a huge range of colours, they are completely non-invasive when in the pool allowing children to have a full range of movement in their arms. Unlike armbands and swim rings, the SwimFin holds the child in a natural swimming position which is why they are the swimming aid of choice for many Swim Schools across the globe.
And of course, when you're done with swimming you can have lots of fun pretending to be a shark!!
RRP £21.99
My First Scalextric
If ever there was a toy that brings father and son together it's the Scalextric and what better way to get them into it than start them young with this easy-to-assemble, figure of 8 track. The set features two rally cars and adjustable power hand-controllers to allow for changes in speed according to skill level. Special Magnatraction technology helps the cars to stay on track (and hopefully reduce the tears of frustration).
My First Scalextric is fully compatible with all Micro Scalextric ranges of sets and cars, so you can extend the track and add new cars – the possibilities are endless!
RRP £34.99
LeapPad Platinum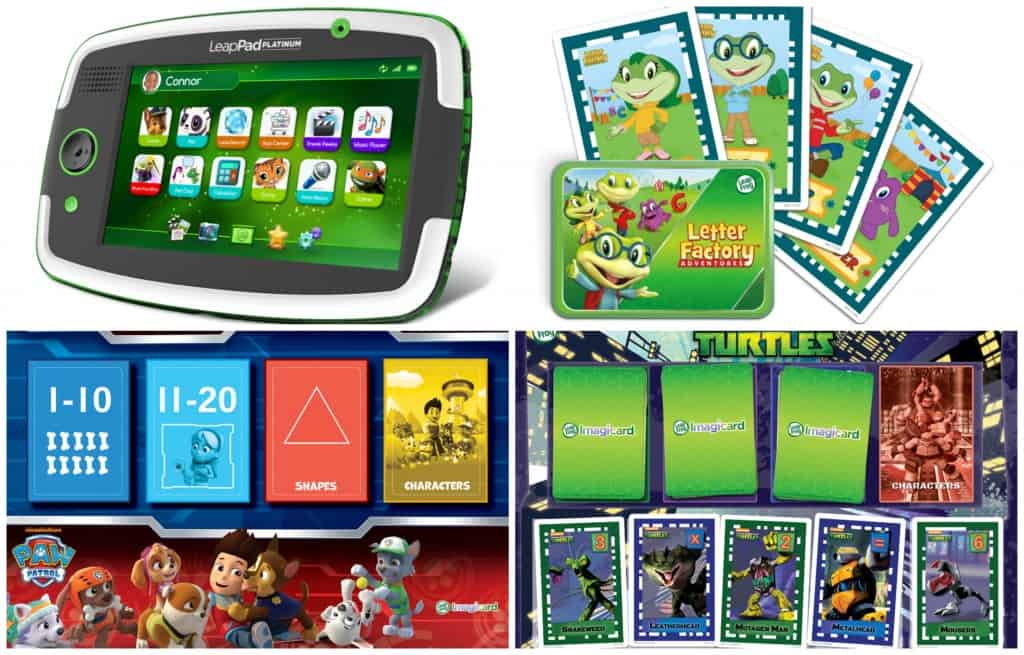 The LeapPad Platinum is the next generation in learning fun and if your little one is anything like Jelly Bean then the LeapPad will be just the trick to direct their eagerness to learn. I don't know if it's because Jelly Bean has older siblings or if it's just him but he has a thirst for learning right now. Counting, colours, shapes and songs, he just can't get enough of them at the moment.
LeapPad Platinum features:
7-inch hi-resolution touchscreen for sharp graphics which make you feel like your part of the action.
Thanks to the LeapFrog learning library you have access to 800+ games and more (sold separately) designed or approved by LeapFrog educators with select titles featuring Just For Me™ Learning.
In these modern times, safety online is paramount which is why the LeapPad Platinum has a safe, protected web browser offering a ton of kid-appropriate approved videos and more.
With LeapFrog Imagicard™ you can unlock more gameplay. The digital and interactive cards include a demo game including photo fun, trivia and more.
LeapFrog has been in our family since Curly was a small child and is still as popular with the Beans today. Hubby and I are happy for them to play because even when they are playing games they are still learning and using LeapFrog connect we can view their learning journey online.
RRP £99.99 (many great offers available online)
DISCLAIMER: We were provided with some of these items free of charge. All words, images and opinions are my own and may not be copied without my permission.