Christmas Gift Guide for Children and Teens
AD: Some items in this guide have been provided in exchange for inclusion in the guide. I have selected the items accordingly.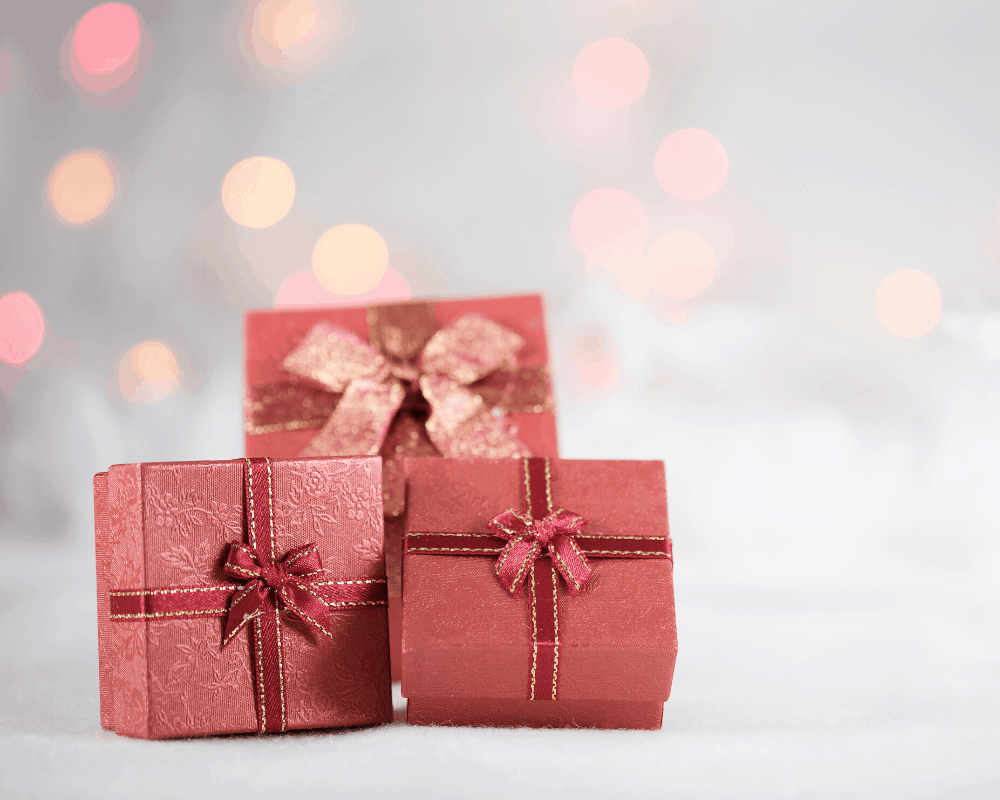 This year I have decided to do a Christmas Gift Guide for all children as so many gifts are suitable for boys and girls of all ages. Without further ado, let's see what we have selected for this year's guide.
Dantoy Bio Stacking Cups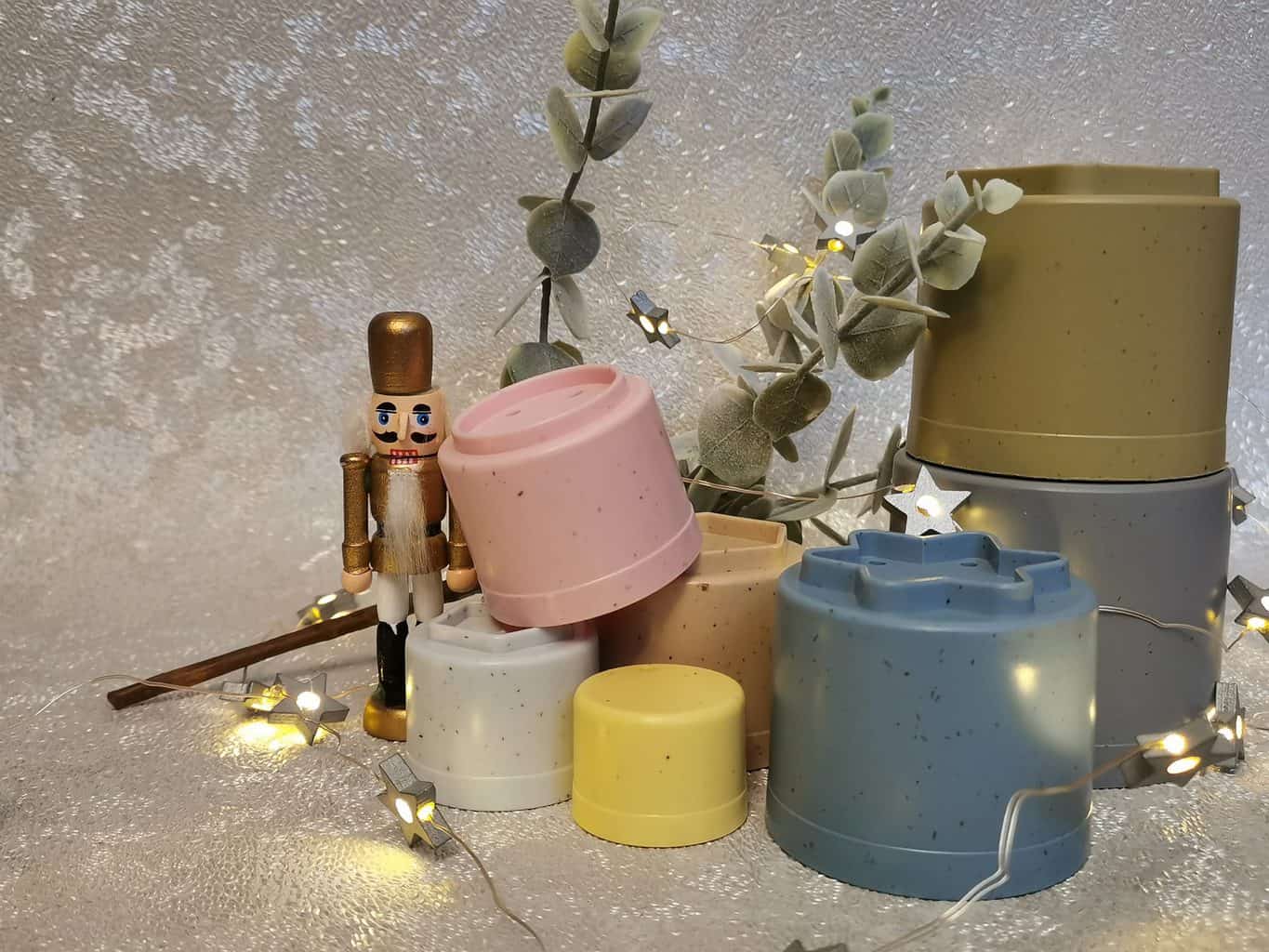 Dantoy's "I'm Green" is a brand new range of bioplastic toys made with 90% sugarcane, a sustainable raw material. Their bioplastic is 100% recyclable.
Being market leaders in bioplastics, their manufacturing process reduces carbon emissions by cultivating the sugarcane on controlled, pesticide-free plantations in central and southern Brazil, more than 2,500 km from the Amazon region.
Stacking toys have long been a favourite with young children, developing their motor skills, recognising shapes and colours and determining size. These make the perfect eco-conscious gift for a little one.
Dantoy is available from Amazon
The Human Body Under X-ray Jigsaw Puzzle
This 84-piece jigsaw puzzle is a fun way to help your child develop their understanding of the human body, including the bones, organs and the different functions of your body.
Fit the pieces together and study the images to discover how fascinating the human body is. Then attempt the mission cards with different body parts listed on them, and identify the sternum, jaw bone and manubrium (we didn't know it either!).
Use the special UV torchlight to locate and reveal what cannot be seen with the naked eye. Very clever!
Age: 6+
Box Size: 28cm x 26cm x 6cm
Weight: 680g
From Wicked Uncle RRP £19.95
GEOMAG Mechanics Gravity Racetrack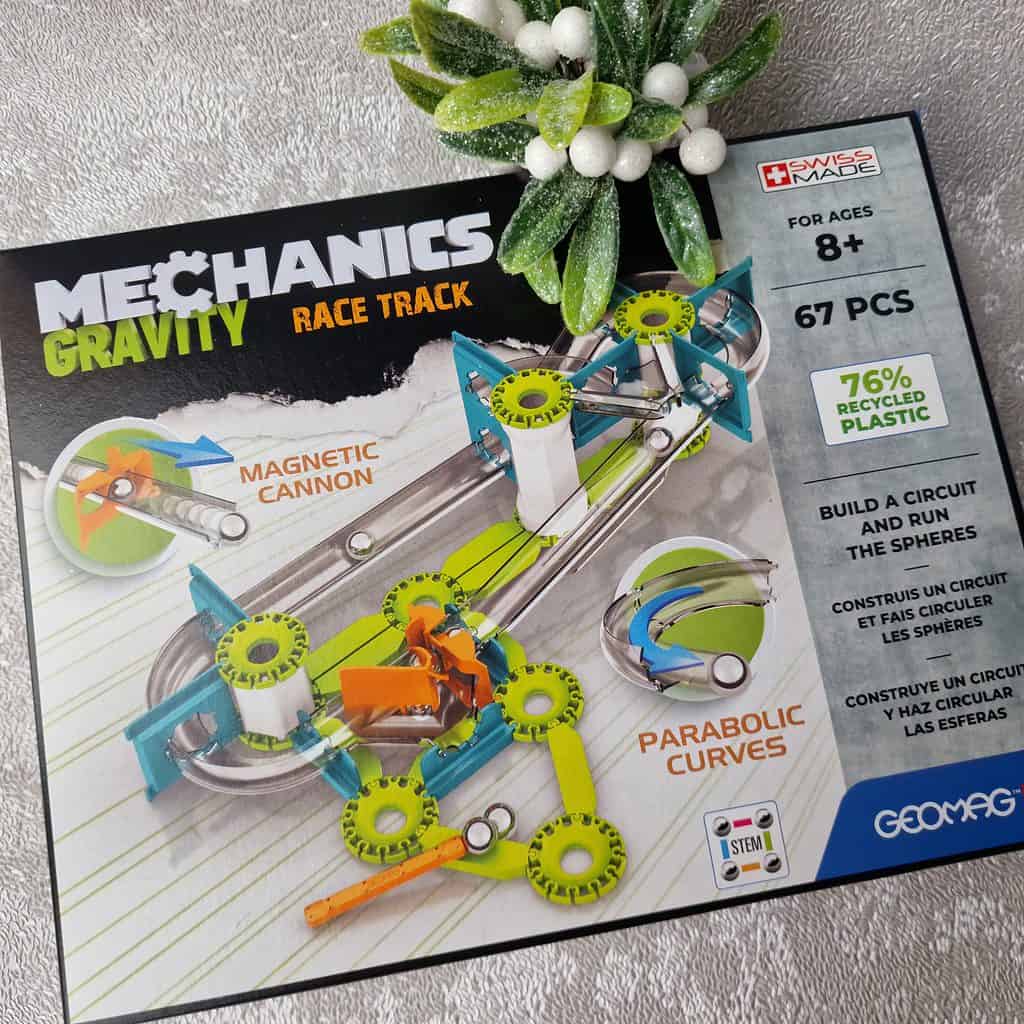 Build a racing track driven by the invisible forces of magnetism and gravity
The magnetic cannon uses the force of attraction to accelerate and push the spheres. The movement is generated without the use of electric motors or batteries.
Learn the basics of magnetism and use them to create controlled magnetic reactions. Stimulates creativity, imagination and intellect
The Geomag series, winner of numerous awards, helped children of all ages to develop imagination and curiosity through the science of magnetic constructions.
Suitable for children aged eight years old and above. Consisting of 67 pieces that can easily be combined
Each construction set can be combined with the Mechanics Gravity product line. The "Easy Combo" system allows you to build different models and connect them within three moves.
Available from Amazon £19.60
Hotel Transylvania Scary Tale Adventures for Xbox, PlayStation, Nintendo Switch and PC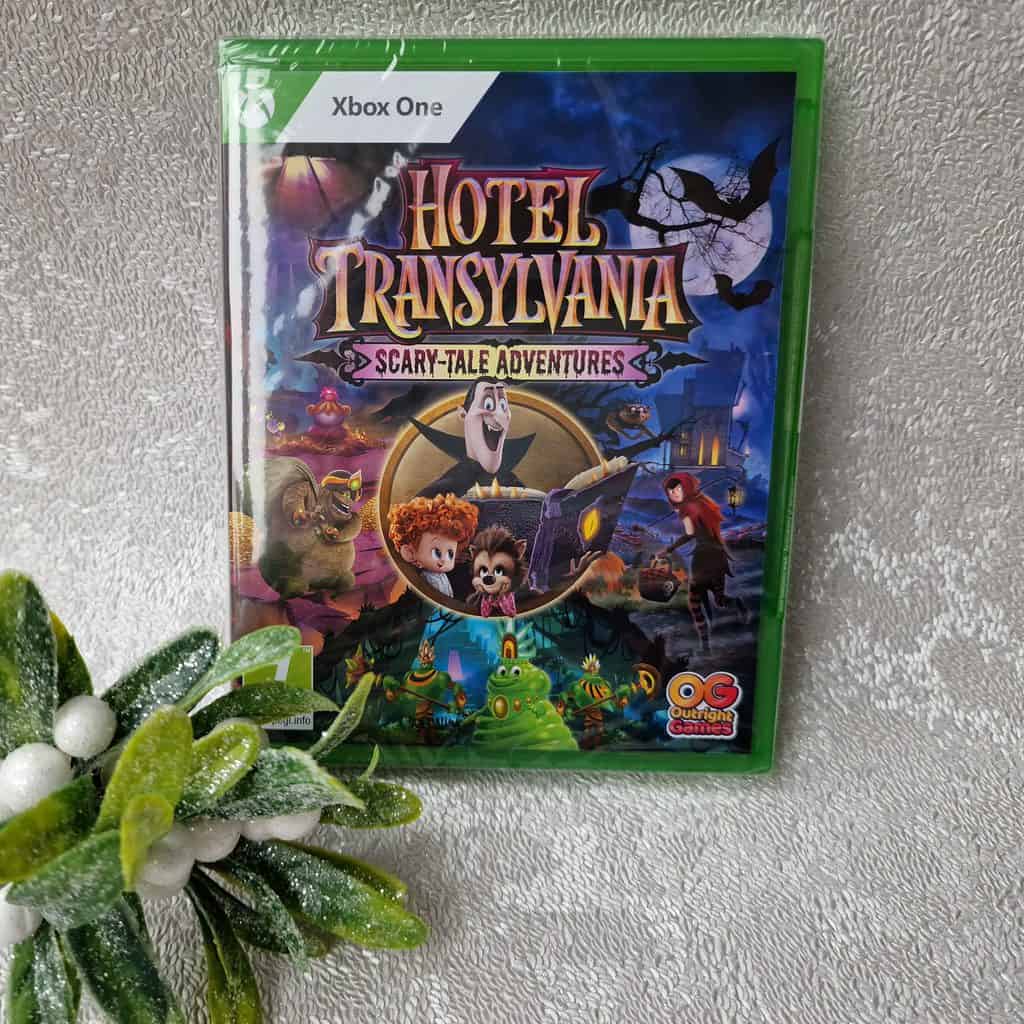 Brave these spook-tacular worlds as the iconic Drac and Mavis and meet other much-loved Hotel Transylvania characters along the way, including Johnny, Murray, and Wayne. Become Little Red Riding Mavis and watch out for Big Bad Wolf Wayne, collect valuable trinkets for the King of Thieves to enter The Cave of Treasures and solve puzzles to unlock the ruined temples and find Emperor Blobby's New Clothes!
From Amazon – £29.99
Waboba MoonShine and Wingman Ugly Sweater Edition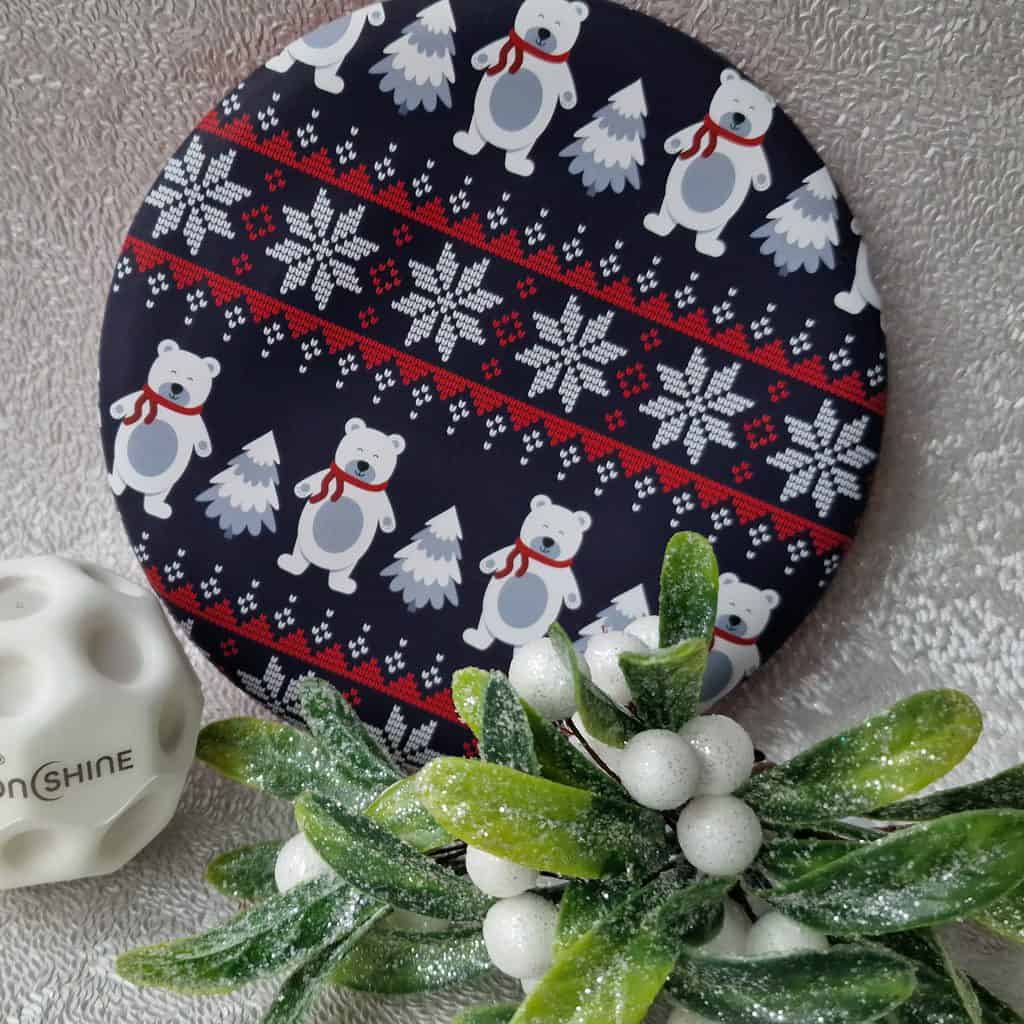 Wingman
Keep life fun with Waboba Wingman, the next-generation silicone flying disc that's always along for the ride! You'll want to get outside and play frisbee games all day with our compact and super easy-to-fly Wingman disc. We used ours all over Devon this Summer; they are awesome!
It's so versatile that expert disc flyers and young children can throw it straight, making it fun for all ages. It's a great introductory frisbee for those learning to throw a disc. Anyone can use the Wingman outside for beach, park, or backyard disc games. Test your skills at longer distances – Wingman flies over 40m / 130 feet!
The compact and flexible disc design allows it to be carried in your pocket, backpack, gym bag and more. Lay it flat, fold it or roll it – it automatically pops back into shape when you take it out. With its soft silicone material, Wingman is easy to catch by squishing it in your hand and doesn't hurt. No more jammed fingers from catching a hard disc or flying ring. Plus, it's the only indoor disc that won't break a window. Great gift for boys and girls! Warning: not a water toy. It does not float!
Moon Shine
Goodnight, sunshine. Hello, Moonshine. Introducing Waboba's brilliant glowing Moonshine Bouncy Ball. Play at dusk, dawn or in the dark because it's a full Moon every night now with Waboba Moonshine. This light-up Moon Ball is fast, compact and lightweight but light-years ahead in fun!
The unique design means it bounces like a pro, making an excellent pop sound when it hits the floor. This also activates the white light inside, which stays lit for 7 seconds. Enjoy an exciting throwing and catching game in a flash with this fantastic light-up mega bouncy moon ball, great for kids and big kids. It also makes the perfect present for someone who likes a good old garden game with a difference.
Both from Amazon
In The Book Personalised Books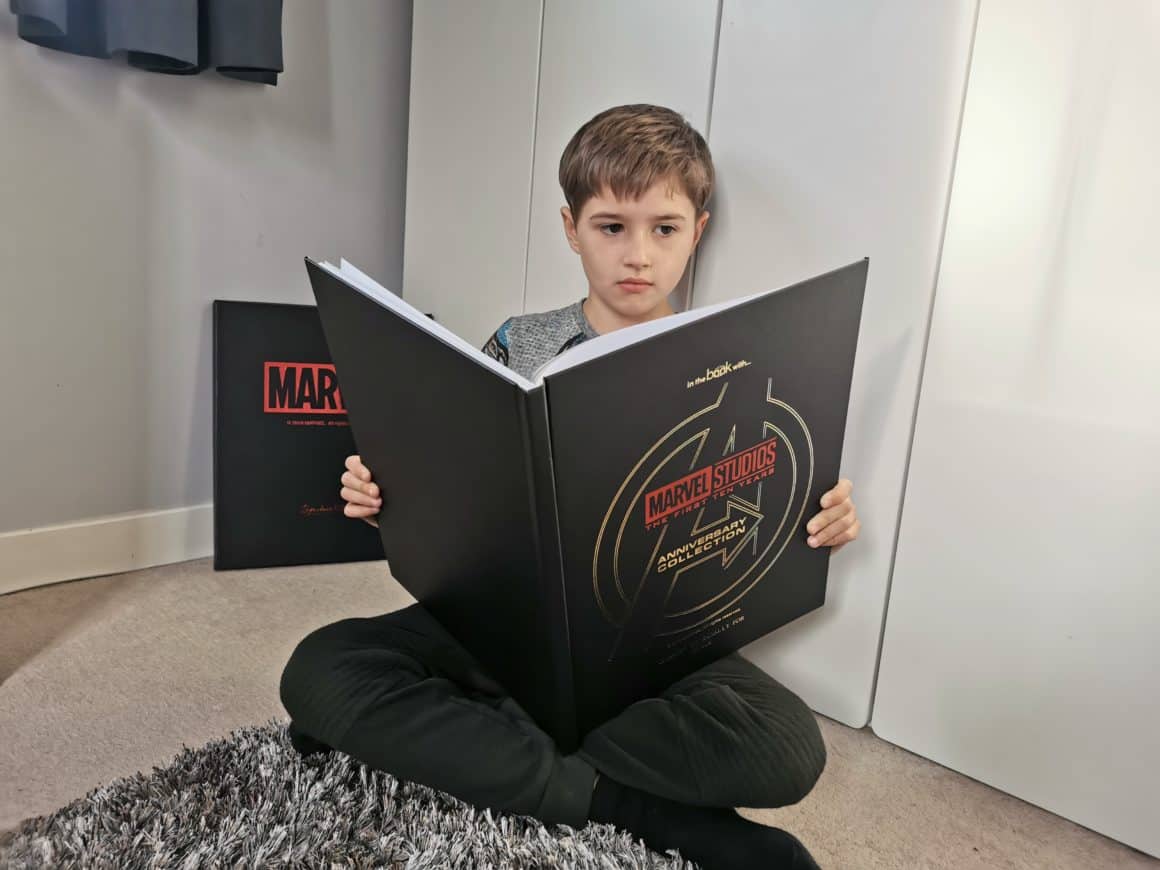 Earlier this year, I told you about the personalised Marvel Book which Ollie received. As you would expect, Marvel isn't the only genre available; books are available in all genres for boys, girls, teens and even adults. Select books according to the time of year, their favourite characters or TV shows from Disney's Frozen, Winnie the Pooh, Cars and more Disney favourites to Paw Patrol and Peter Rabbit.
You can choose education, puzzle books, nursery rhymes, or even build your character. The possibilities are endless with IntheBook.com.
Ollie's book was not only personalised with his name and a personal message, but we were even able to put a photograph of him in the book, making it a book he treasures above all others.
Prices vary
Giant Pass the Pugs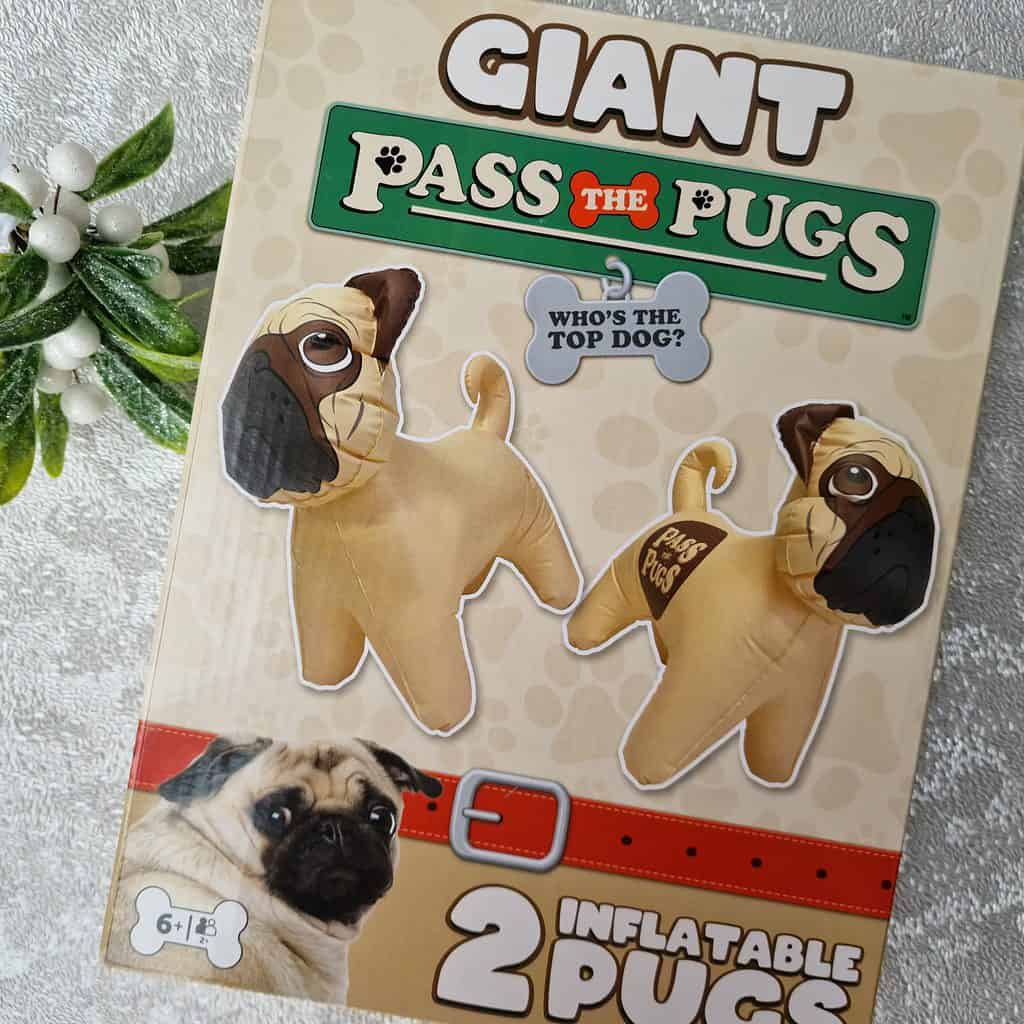 The classic party and travel game gets a very impawtant update with this brand-new edition of Giant Pass the Pugs! Inflate your pugs, throw them into the air and see how they land: each position will score you a different amount of points. Will you land a Walkies, Canine Combo, Play Dead or Puppy Love?
These super-sized inflatable pugs are perfect for parties and various games and are perfectly happy to bounce around the garden, laze about the beach, or even float in the pool. Ideal for playing with when you're snout and about, these two puffed-up pugs come with a handy carry case and puncture repair kit for any doggy disasters you may have, as well as a scorepad and pencil to keep a muzzle on any potential cheaters!
Perhaps you've got the pedigree to think up some new games and rules of your own as well? This fresh twist on the classic dice game Pass the Pigs is sure to entertain players young and old for hours, so inflate these cuddly canines and enjoy Giant Pass the Pugs.
Pass the Pugs from WinningMoves RRP £19.99
Pokemon Trivia Trainer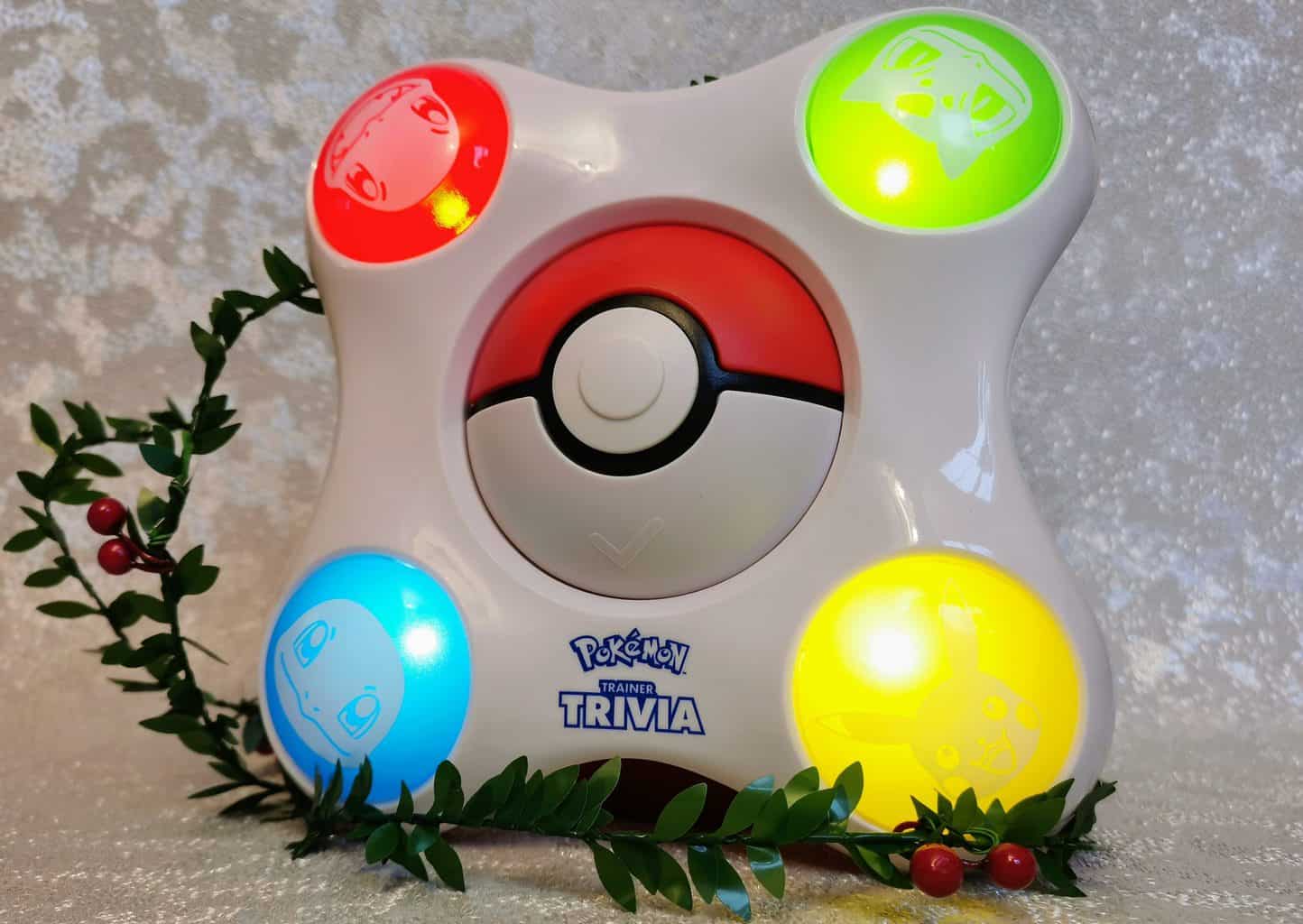 The Pokemon Trivia Trainer game is for serious Pokemon fans who want to test their knowledge. With over 1000 questions, you and your friends will be Pokemon experts in no time. It can be played in a single-player mode where you can aim to beat your top score or play against friends to see how is the ultimate Pokemon Trainer champion.
This is the perfect game for travel as it contains no small parts which can be lost. The Pokemon Trivia Trainer would easily fit into a backpack and is lightweight.
To play, select which Pokemon character you want to represent; choose from Pikachu, Squirtle, Bulbasaur and Charmander. Next, listen to the Gamemaster's questions and be the first to answer to score the most points.
RRP £17.99
Who Dunnit? Mystery at the Museum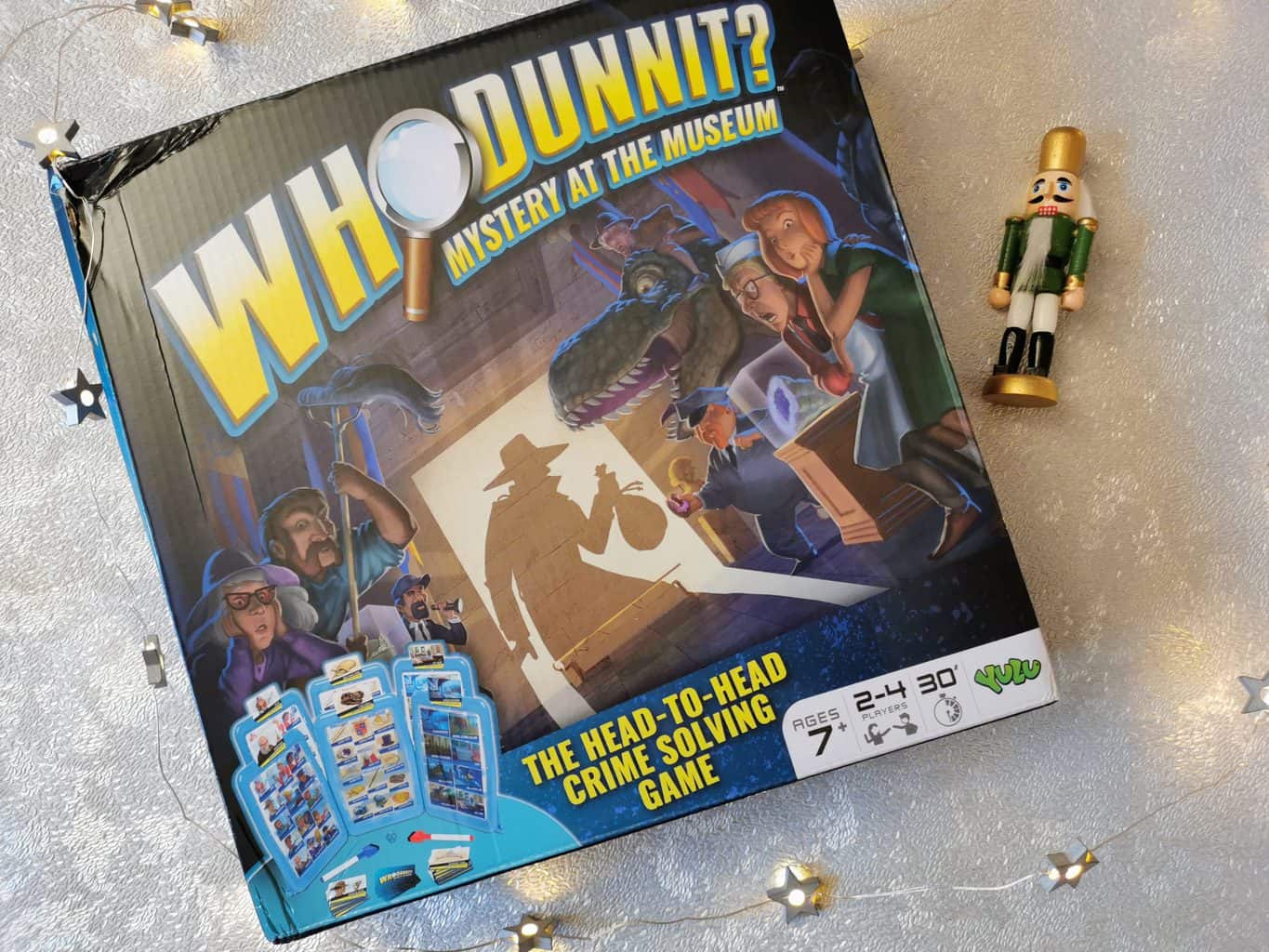 Who Dunnit? Mystery at the Museum is a game for 2-4 players aged 7+ years to use their skills of deduction to work out what, where and how the crime at the museum was committed.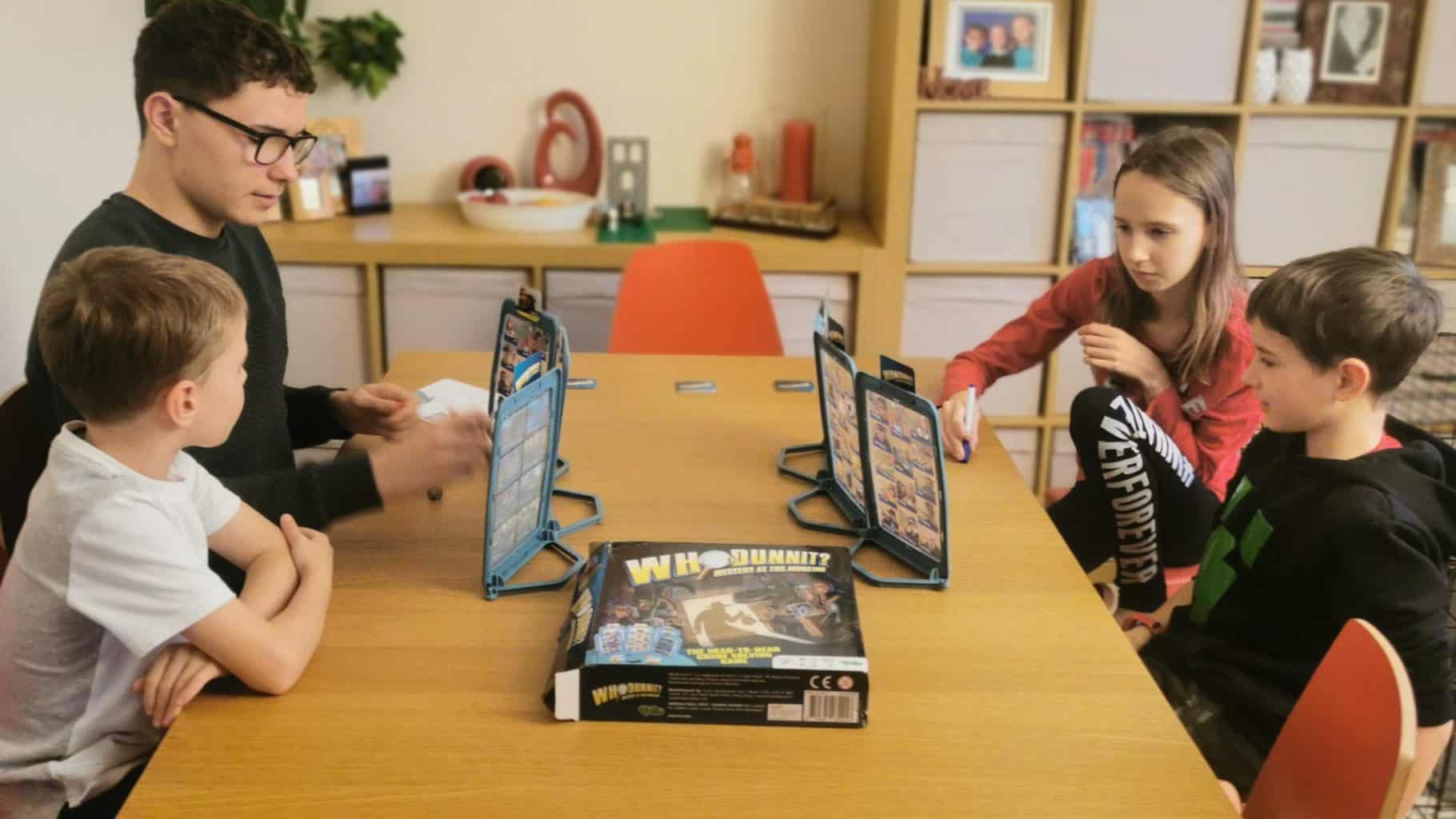 This is a great game for family games nights and teaches children how to ask the right questions and use analytical thinking to get to the bottom of things. Who Dunnit? It takes 'Guess Who' to the next level. Use the whiteboard markers to mark your findings and a roll of the die to help you get ahead of your opponents.
Our guys played this game for nearly 2 hours. They enjoyed it so much, taking turns making different teams and seeing which combination made the best detectives.
RRP £19.99 currently on sale at £7.50 on Amazon
DesignNest MagnetCubes Rollercoaster Marble Run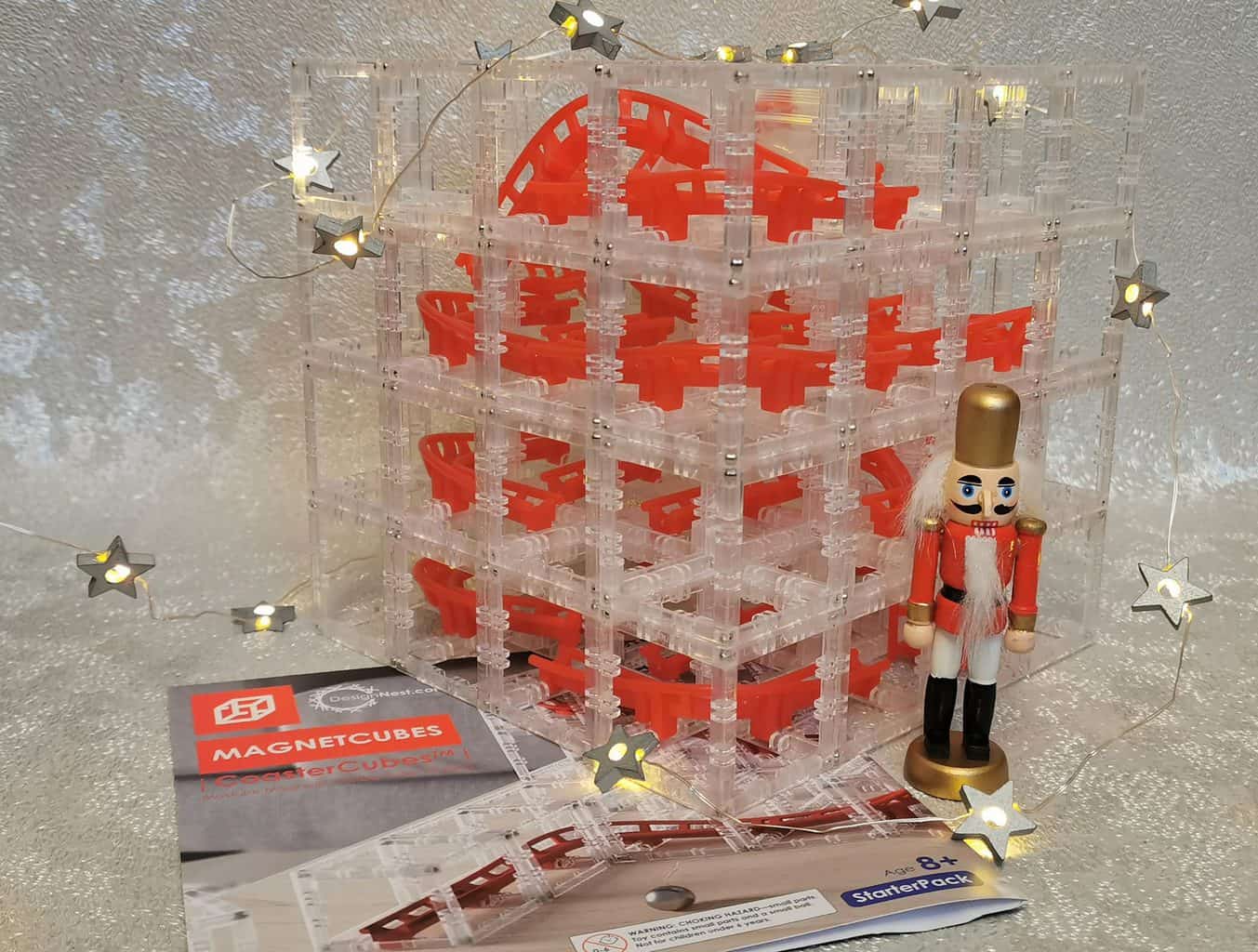 Endless hours of fun await you with the MagnetCubes rollercoaster marble run. The cubes all hold together using magnets; no glue or connectors are necessary. Build your structure using the 64 magnetic cubes and insert the rollercoaster sections to create your rollercoaster marble run. Who can build the most daring structure and get their ball from one end of the rollercoaster to the other?
Learn as you build taller structures to make the ball roll faster. This kit is aimed at children aged 8+ years with a thirst for knowledge and a construction mindset. This will develop problem-solving skills and challenge their thinking.
Kit contains:
64 MagnetCubes
32 Clip
4 U-turns
10 Straights
10 Quarter turns
4 Downs
3 Marbles
RRP £39.99
Jewellery Tattoos – Classic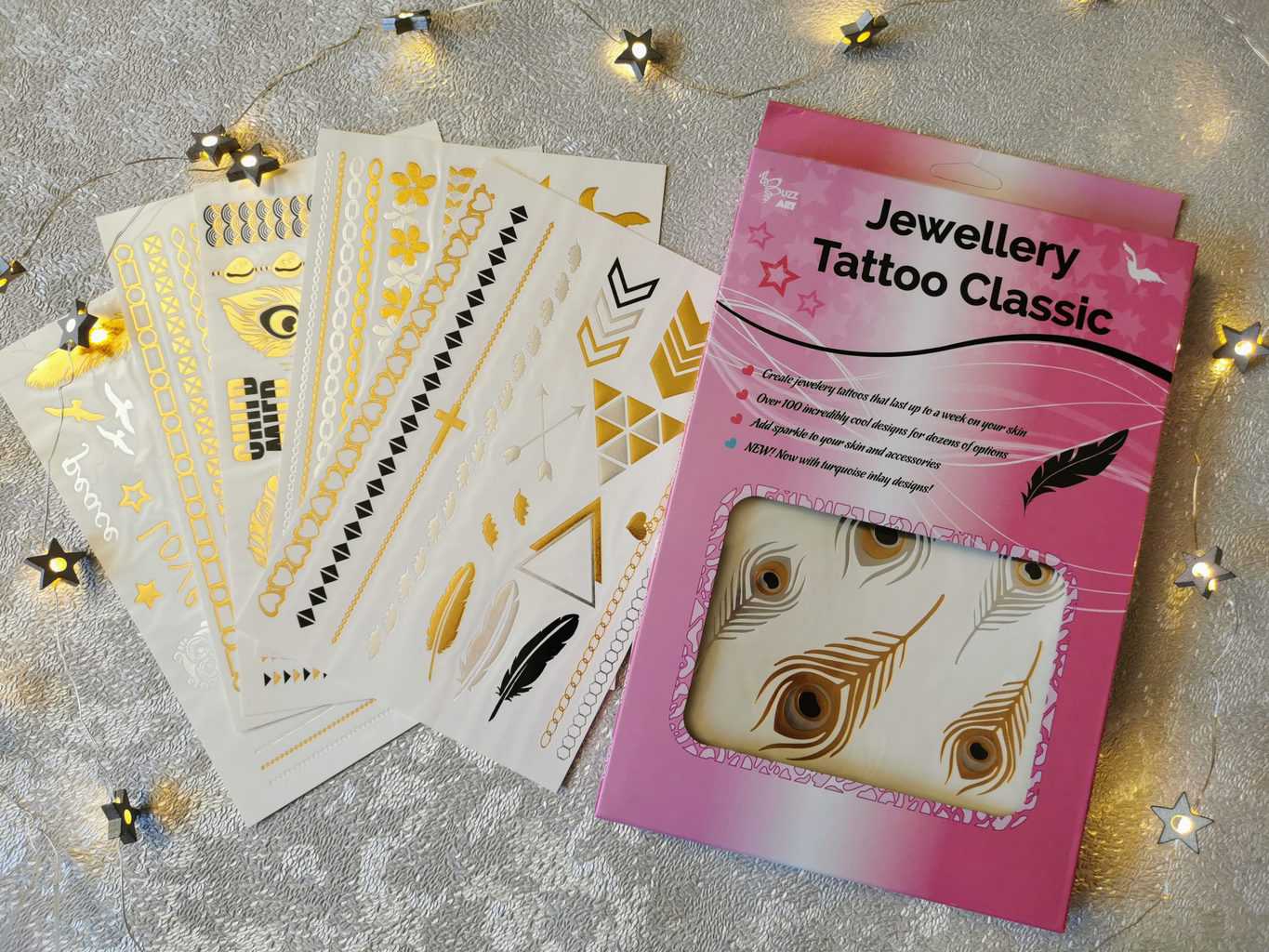 Give children the ability to express themselves safely and temporarily with these Moroccan-inspired, geometric, chain-effect and modern Jewellery Tattoos from BuzzRetail.
We buy packs of these every Summer ahead of our festivals, parties and short breaks; they never fail to raise a smile, and I love seeing how creative the children are with their tattoo choices. The tattoos are non-toxic and waterproof, lasting anywhere from 2 days to three weeks, depending on your activities and skincare routines. To remove them, wipe them away with cotton wool and baby oil.
This set contains over 100 tattoo designs.
RRP £12.00
Wall Racer Remote Control Car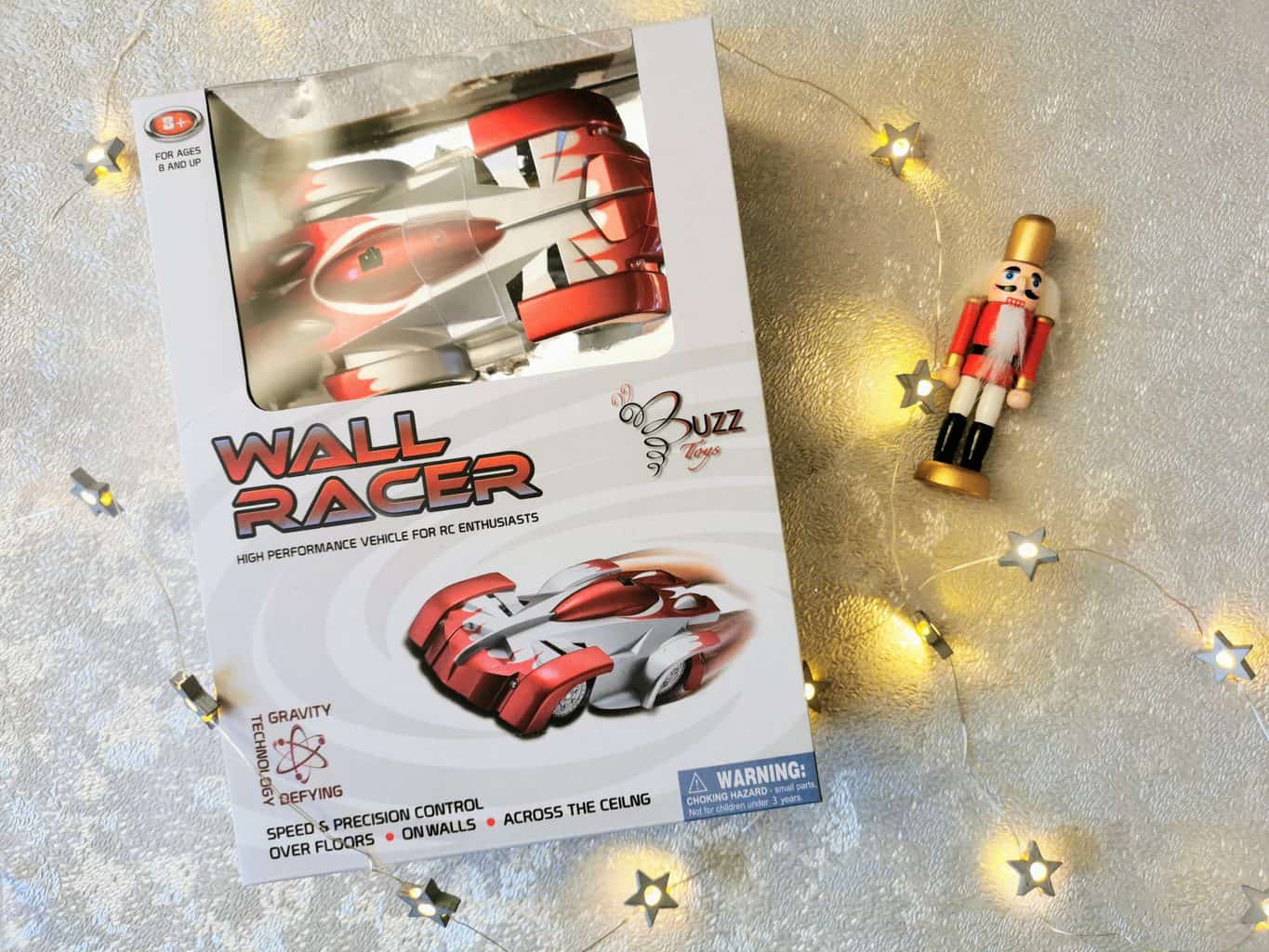 Open up your playground to include walls and ceilings with this high-performance,gravity-defying remote control car, which can change from wall to floor driving at the flick of a switch. It is designed for children aged 8+ years. The vehicle charges directly from the remote control and works on a tri-band frequency, which means you can race up to 3 cars at once.
The Wall Racer remote control car has two bright LED headlights for night-time driving to add to the fun and is available in three different colours: red, blue and black.
RRP £40.00
Crisp Switch Mini 2020 Complete Stunt Scooter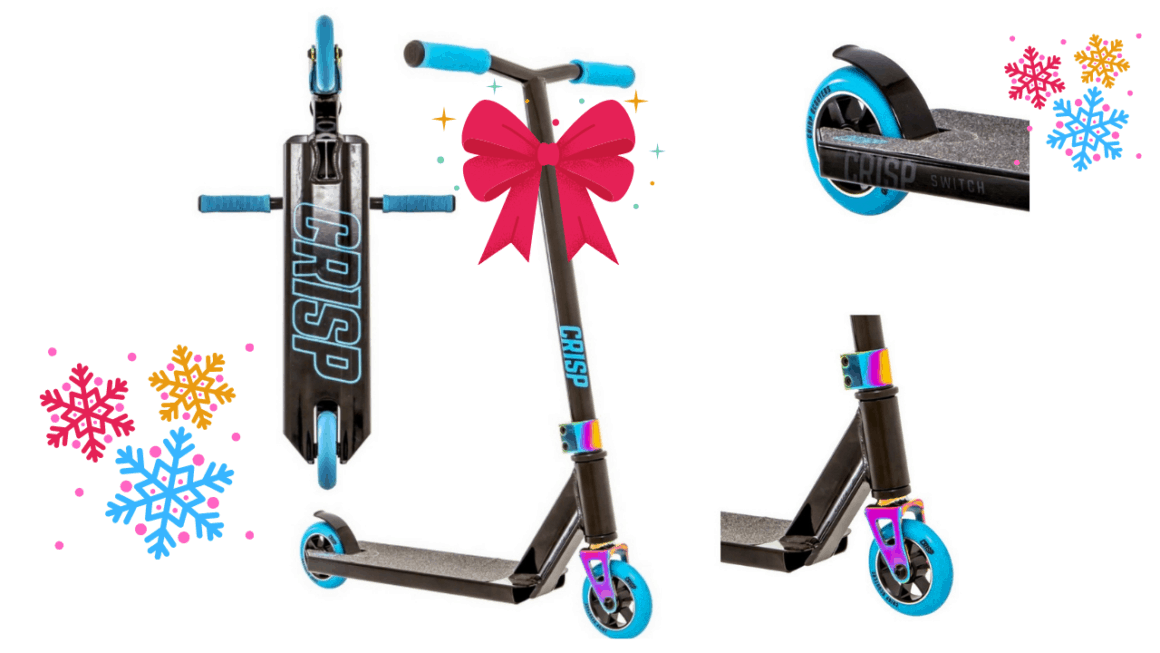 The Crisp Switch Mini Complete Stunt Scooter features a 4.5″ wide deck great. This is ideal for those who want to take their scooting to the next level and need that extra space to pull off the tricks. Thanks to the HIC compression, the Switch offers a solid and reliable build that will give you the confidence to try.
The black scooter stands out with the blue highlights, multi-coloured clamp, and front fork.
Crisp Scooters are an Australian brand that began in 2011. They have a strong reputation for high-end, good-quality complete stunt scooters. They have scooters available to suit all abilities, from beginner to professional; you'll easily find a Crisp scooter to suit your needs.
Key Features:
Total Scooter Height: 810mm
Suggested Ages: 6-14 Years
Bars Spin 360 Degrees for Tricks
Total Scooter Weight: 3.4kgs
Scooter Type: Fixed 1 piece Stunt Scooter that's not foldable, with fixed handlebar size (can but cut down after purchase)
RRP £89.95
Create Your Own Calm Book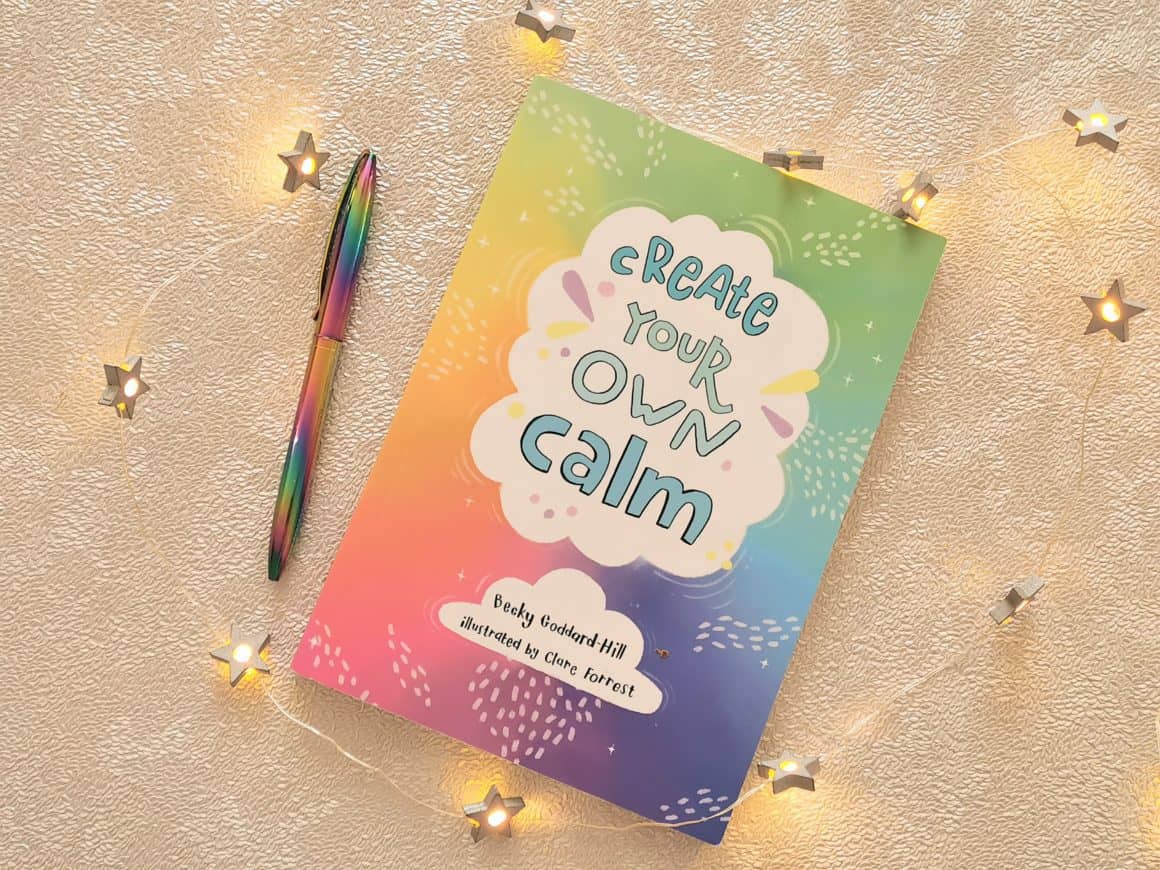 2020 has not been an easy year for most people and has certainly impacted the mental health and well-being of children. From not being able to see their friends and family, attending their regular clubs, and even having six months out of school, it's been tough.
Becky Goddard-Hill has written this fantastic book called Create Your Own Calm to help children to become more emotionally resilient and provide them with the tools to help them make positive steps towards a calmer and happier mindset.
Lillie has been using this book for a few months now, and the difference in her is evident; her confidence has increased, and her outlook and decisions are healthier for herself. The book is packed with ideas for crafts and activities they can do alone or with friends and family.
RRP £9.99 currently £7.62 on Amazon
Curls 4 Girls Digital Straightening Brush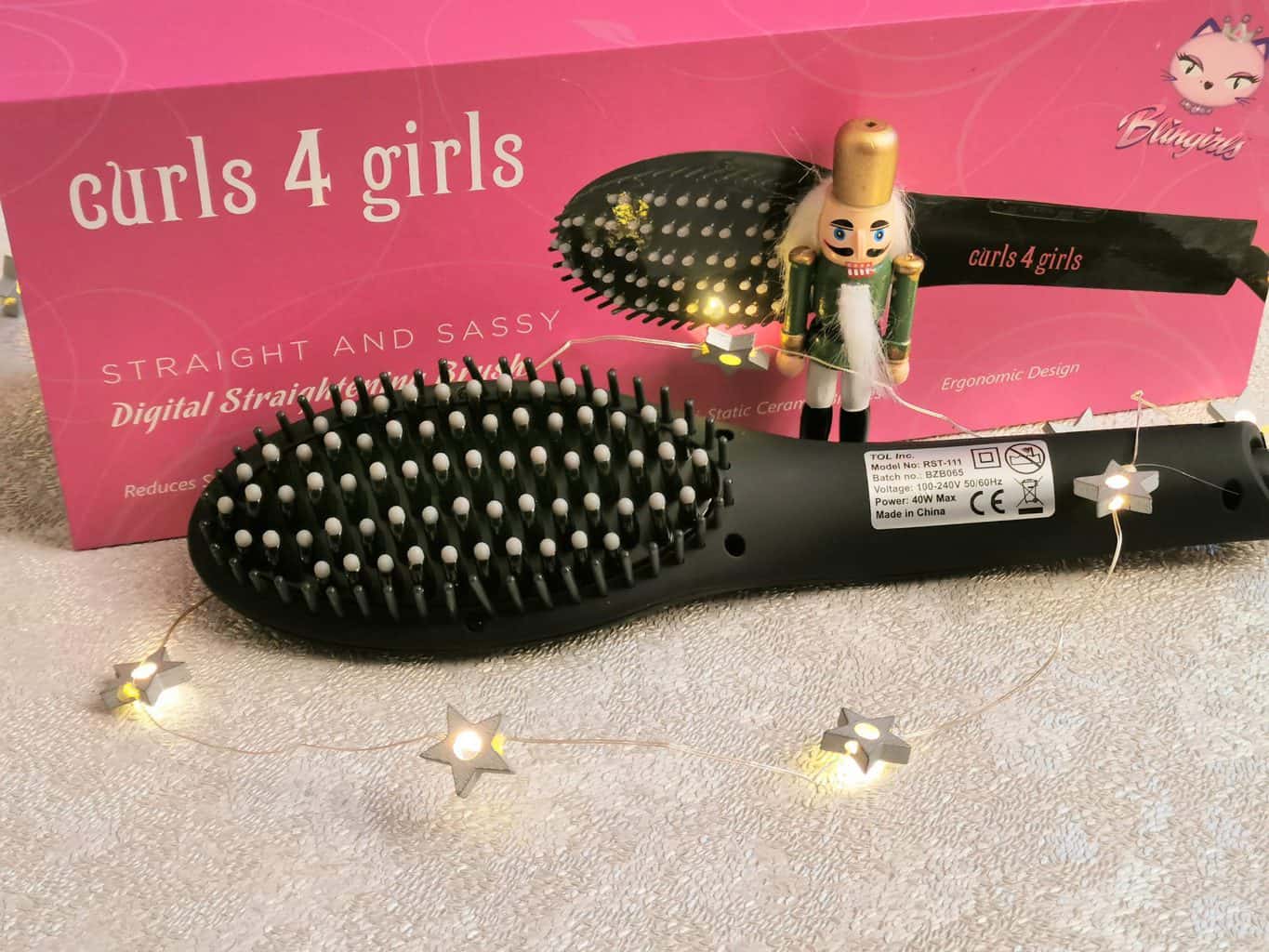 Curls 4 Girls is a child-friendly range of hair styling tools, including this Digital Straightening Brush, Ceramic Straighteners, Clipless Curling Iron and the new Air Styler.
The Digital Straightening brush makes it quick and easy to straighten hair with the ceramic bristles, which straighten the hair as it brushes. The heat is controlled digitally and can be adjusted to suit your hair's needs. This range is suitable for use on children's or adults' hair (if your child will let you borrow it, of course).
RRP £65.00
Floately Luna Floating Moon Night Light
Luna is a magical floating night light that all the children will want this Christmas. From Floately, the makers of the Volta Light Bulb and Gravita, the levitating lamp I have told you about, Luna is the must-have light for any child's bedroom.
Using levitation technology, Luna floats and can spin above its base for genuinely magical light. You can create your mood by changing the colour of the morning. It uses energy-efficient LEDs and has a low power consumption.
RRP £222.83 currently on sale at £111.78
Lynx Leather & Cookies Trio & Speaker Gift Set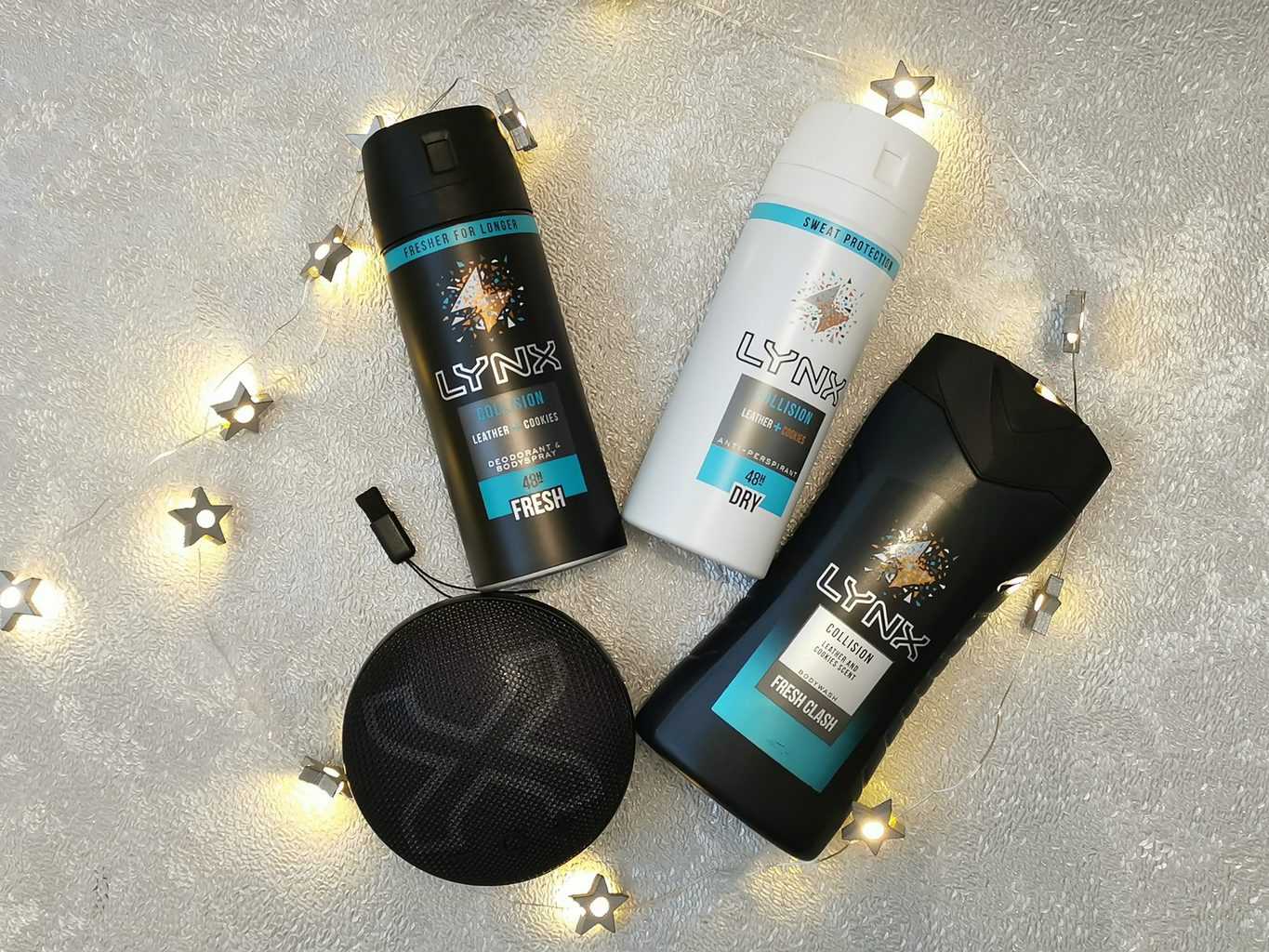 Let's face it, teens can always benefit from spending a little longer in the shower so give them a reason to with this Lynx Collision Leather & Cookies trio gift set. It includes a Bluetooth shower speaker so they can sing along in the shower to their favourite tunes and come out smelling fresh.
The Lynx Collision range includes:
Shower Gel
Body Spray
Antiperspirant
Bluetooth Shower Speaker
Lynx Leather & Cookies embraces the wild scent of leather and combines it with the delicious smell of freshly baked cookies; who can resist?
Lynx Gift Sets are available online and in major retail superstores.
Sharp PS-919 Party Speaker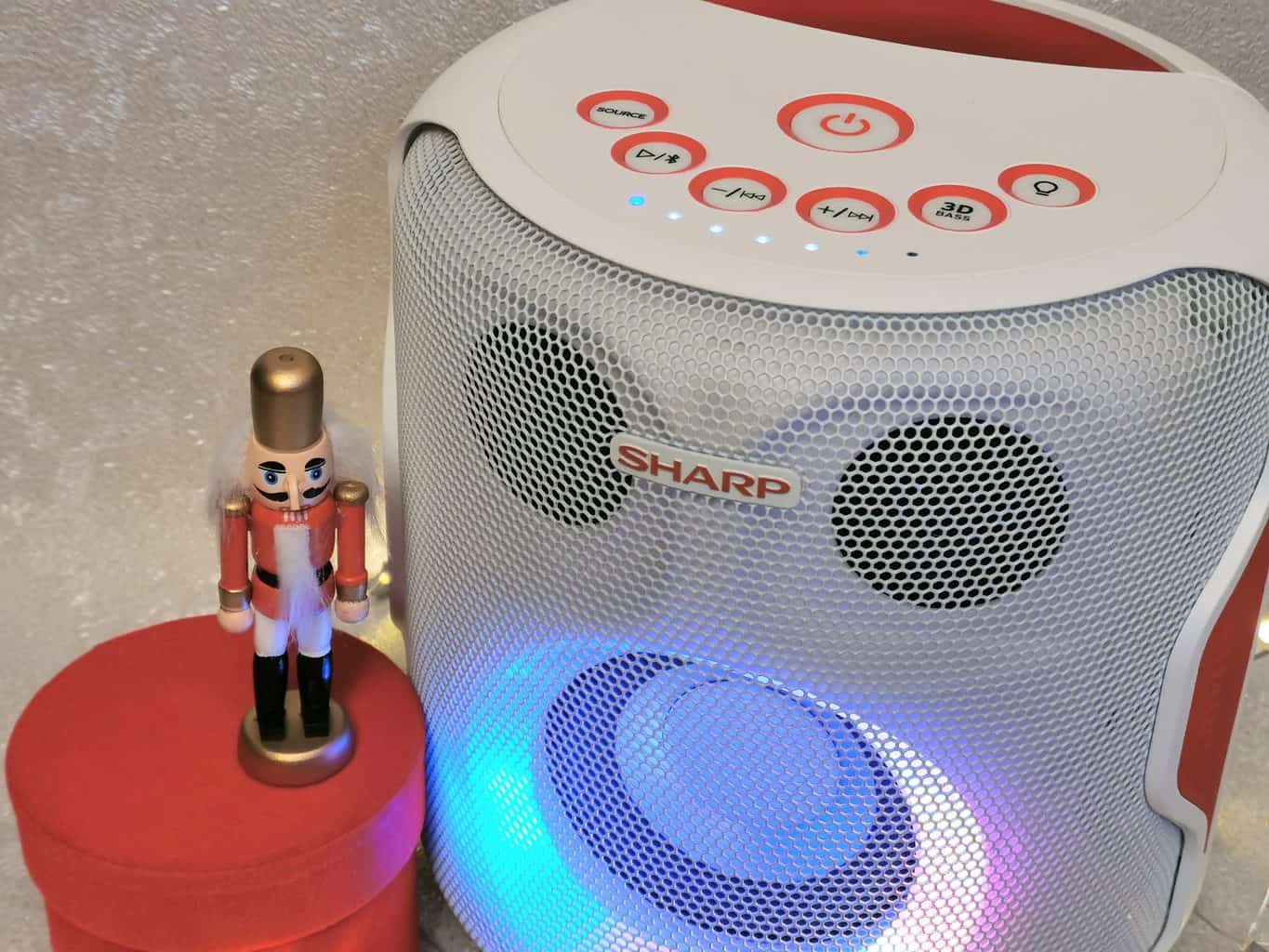 In our house, there is only one way to play music, and that's with the volume turned up. With the Sharp PS-919 party speaker, you can get the party started wherever you may be, indoors/outdoors or on the move. With a built-in lithium-ion rechargeable battery offering 14 hours of playback, you can party where you like.
Once the power has run out, plug into the mains and carry on whilst the battery recharges. The speaker is dust-proof and splash-proof, super lightweight at only 2.7kg, has an integrated carry handle and stands 22cm tall. A circular LED light display on the front can be set to different patterns according to your mood and music.
Connect to the speaker wirelessly with Bluetooth devices to play your favourite music. The 130W (max) total power output will not disappoint your partygoers, but if you're going for stereo, why not pair with a second unit for true left and right channel stereo sound, then press the 3D button to widen the soundstage?
The Sharp PS-919 can also be connected to devices like your Amazon Echo using a 3.5mm aux-in connection for non-stop music via your chosen music provider.
The speaker is available in White or Black.
Bibetta Melon Lunch Bag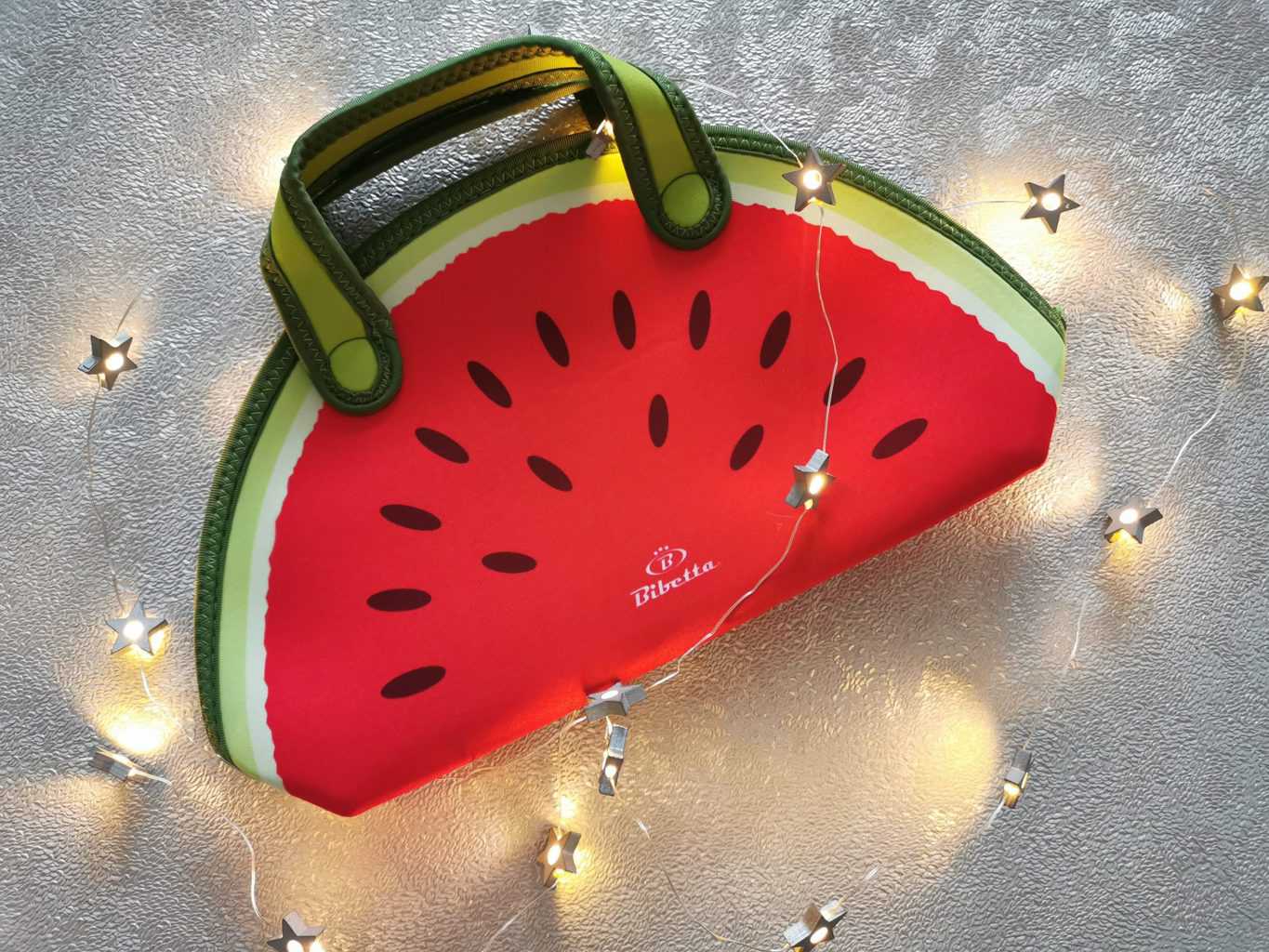 Bibetta neoprene lunch bags are soft, fun and naturally insulating, helping to keep food and drinks at the right temperature. Parents will love how quickly and efficiently they keep clean with machines or handwash.
The Melon lunch bag zips fully so that it can be opened out to lie flat and act as a placemat and lunch bag. It is large enough to hold a standard lunch box, drinks bottle and snack. The zipper has a soft rubber tag which makes it easy to unzip.
Alternatively, the Melon lunch bag can be used as a travel bag for carrying toys, activities or holiday toiletries. It is a durable bag that will last for a very long time.
Size: 30cm x 19cm x 9cm
RRP £6.99
Jurassic World Evolution – Nintendo Switch Edition
If your children are as obsessed with Jurassic Park as mine are, then Jurassic World Evolution from Frontier Developments is sure to be a big hit. Since downloading the Complete Edition to our Nintendo Switch a little over a week ago, they have been busy creating their Jurassic World and filling it with all manner of Bioengineer dinosaurs. It's early days, but already this has become one of their go-to games.
In managing the park, you will come up against dinosaurs who think, feel and react to the world you created for them. Be prepared for espionage, breakouts and even a tropical storm. In Jurassic World Evolution, anything can happen.
Plum Minions Trampoline (with sounds)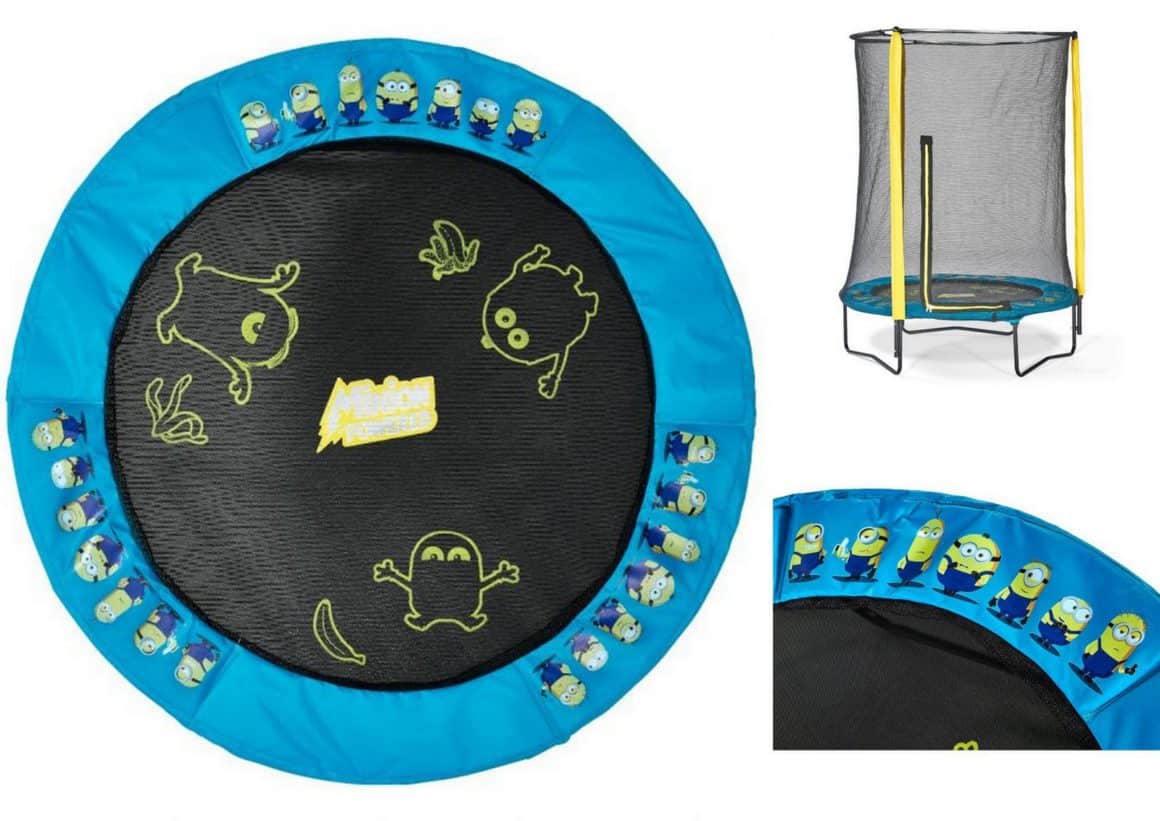 Get active, get moving and get jumping with the exclusive Minions® Trampoline. The fun and interactive trampoline feature a fantastic design with everyone's favourite Minions®.
It is specifically designed for young children; the 4.5ft Trampoline is a safe and secure way for children to start their jumping journey.
A trampoline is interactive; when a child bounces on the Minions® printed mat, it activates one of the eight fun sounds that those little ones will instantly recognise from their favourite movie.
Children can jump confidently, and the trampoline is surrounded by a safety net which helps children and parents relax, knowing they can jump with complete confidence.
The 4.5ft Minions® Trampoline with Sounds costs £94.99 from PlumPlay.co.uk
Gravita, the Levitating Lamp
Gravita is an actual levitating lamp. Its bulb hangs in mid-air with no strings attached. How cool! But that's not all it does. Gravita also has a wireless charging dock and a Bluetooth speaker. That means you can charge your phone just by setting it on the dock (no charger needed!), and you can pair Gravita to any device to listen to your music or watch videos.
From Floately
Luxury Alpaca Teddy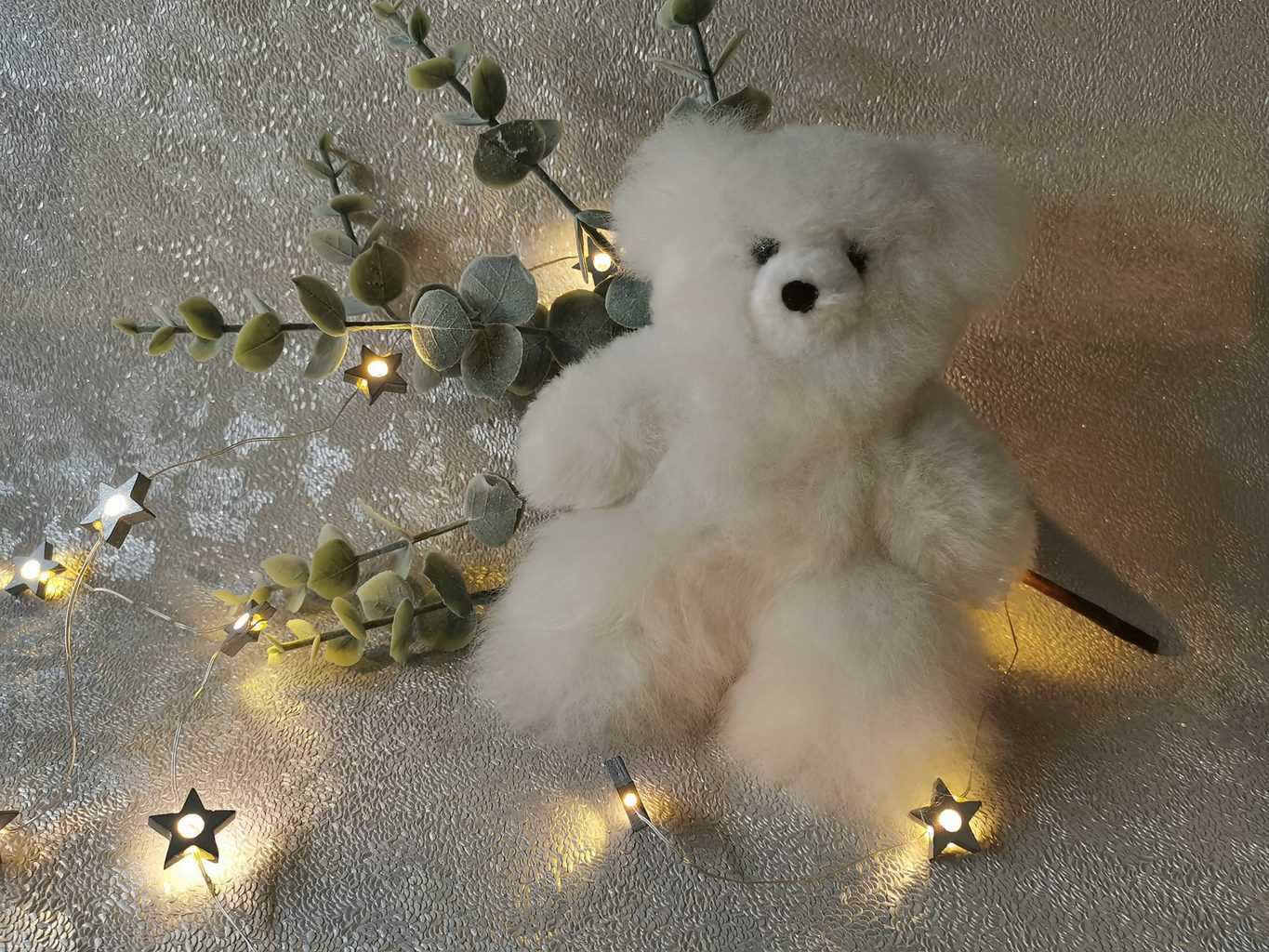 Alpaca Teddy produces handmade alpaca teddies and knitwear inspired by talented Peruvian artisans who express their culture and generations of tradition by producing these beautiful alpaca garments. Fair working conditions, payment, and seeking the highest quality garments underpin Alpaca Teddy.
The Alpaca Teddies are the softest teddies you will ever come across. Alpaca fur is lanolin-free, which means it has hypoallergenic fur, making it safe for your little ones. The fur hasn't been bleached or dyed, so it represents the natural colour of the alpaca.
RRP £65