As Christmas 2014 approached Hubby and I made a decision, we would relax as much as possible in the run-up to Christmas and enjoy this special time with our Beans instead of rushing around like headless chickens and missing it all. Every year we work up to the last minute of Christmas Eve and whilst we have done our best to do festive activities with the Beans, it's generally a snatched afternoon here or a day out there.
Travelodge, Tadcaster, York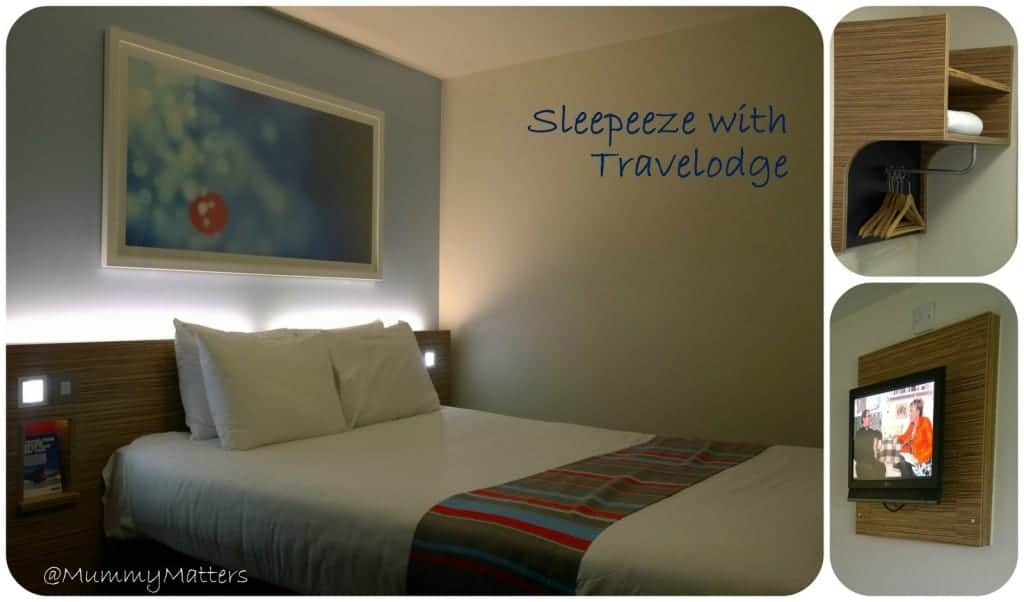 When I was asked by Travelodge if we would be interested in taking a break in one of their newly refurbished Hotels, we decided to book ourselves a weekend away with the Beans in York the weekend before Christmas.
We stayed at Travelodge Tadcaster as the Micklegate Hotel is currently undergoing its refurbishment. The Tadcaster Hotel is situated just outside of York and just a 5-minute drive from one of the Park & Ride sites so it was perfect for getting in and out of York without having to worry about car parking. The Standard Return price was just £2.80 which included travel for up to two children aged 5-16 with under 5's travel free. This made travel for us much less stressful and the Beans loved the adventure of travelling by bus.
Checking In
On arrival at Travelodge Tadcaster, we received a warm welcome from the Receptionist who confirmed our booking of two family rooms. She checked us in quickly so we were soon settled in ready to begin our break.
Family Rooms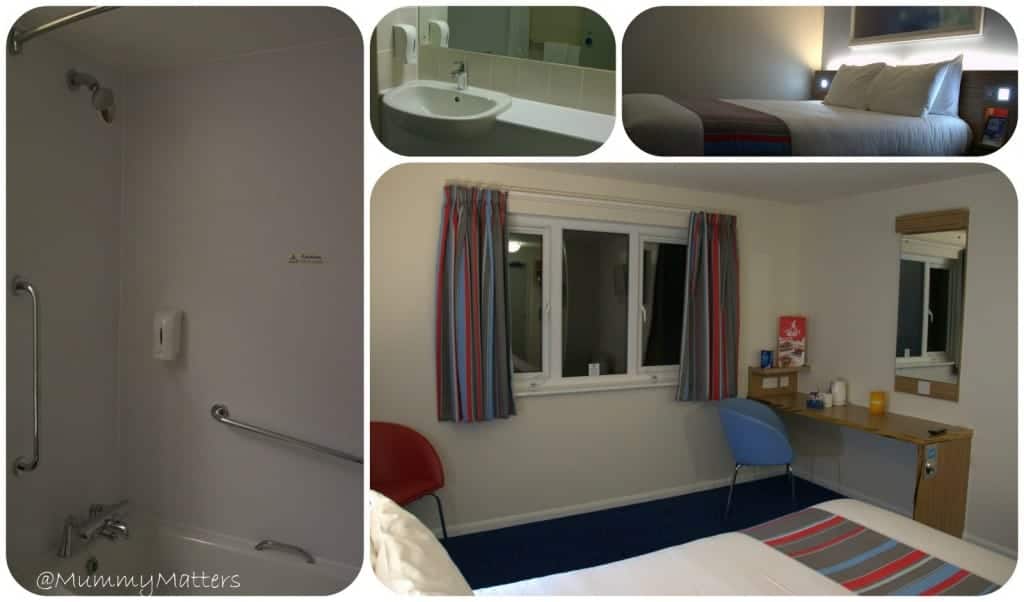 The family rooms are very well sized with a luxurious Kingsize Sleepeeze Dreamer bed with over 950 pocket springs, two pull-out single beds, TV, tea/coffee making facilities and a bathroom with shower over the bath. The newly refurbished rooms are modern, simple and stylish in their brand colours of red and blue.
I was impressed to see that the curtains were blackout so there was no worry about the light waking us up in the morning and from a safety perspective the double-glazed windows had a safety wire on them so we could open them for fresh air without having to worry about the children climbing up and falling out (not that we are in the habit of letting our Beans climb onto the windowsill).
Online Deals
Travelodge is ideal if you want to get away for a weekend without breaking the bank, with deals available from just £29 online you'd be daft not to treat yourself to some downtime.
Unfortunately for us, the Beans were far too excited to sleep so with Hubby, Curly and Beanie Boy in one room and myself, Little Bean and Jelly Bean in the other we found ourselves with the lights out at 9 pm and tucked up ready to sleep. As it turned out, sleep would be elusive for me despite having a seriously comfortable kingsize bed ALLLLLLL to myself because Jelly Bean started with the flu and was poorly throughout the night.
Soundproof Rooms
In the morning when I explained to Hubby the troubles we'd had he took the Beans into his room for breakfast so I could catch up on some much-needed sleep until it was time to go out. We both commented on how impressed we were with the soundproofing between the rooms as neither of us could hear the Beans from each other's rooms and that's saying something with our rather 'spirited' Beans. Quiet is certainly not a word we would use to describe them!!
Wifi
Wifi is provided free for the first 30 minutes and £3 for the next 24 hours (which covers up to two devices) with further packages available if you are staying for longer. I took my Surface with me in the hope that I would be able to work in the evenings once the Beans had gone to sleep but with the unplanned early night, all ideas of working went out of the window. Curly used the Wifi to connect his Hudl and said that he wasn't able to watch videos very well as it kept buffering but he was more than happy with the internet for surfing.
The Castle Museum, York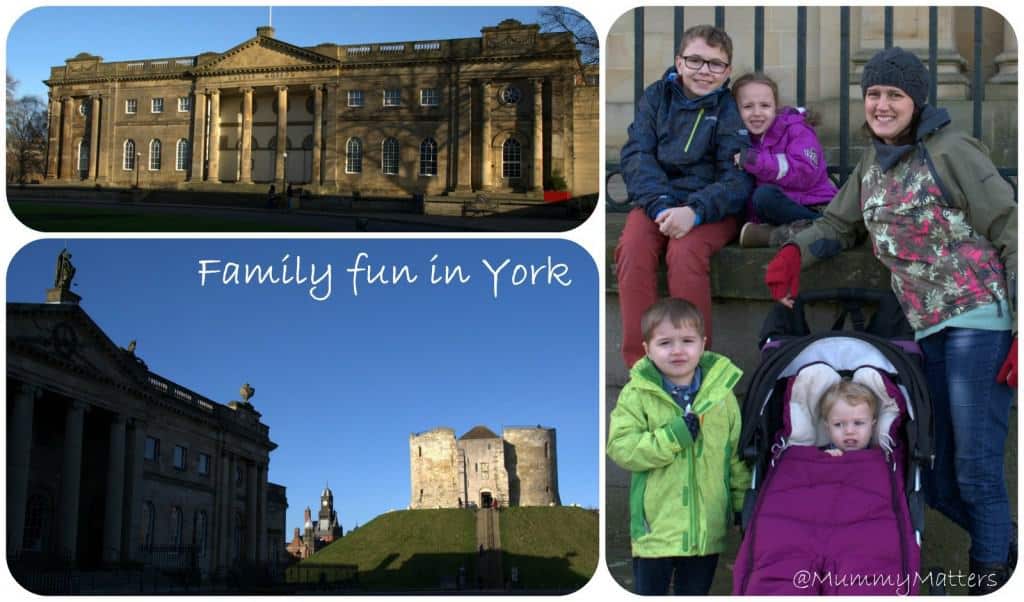 We spent three very enjoyable hours on Saturday at the Castle Museum near Clifford's Tower in York. It was a place which Hubby had visited as a child and had fond memories of and we could see why.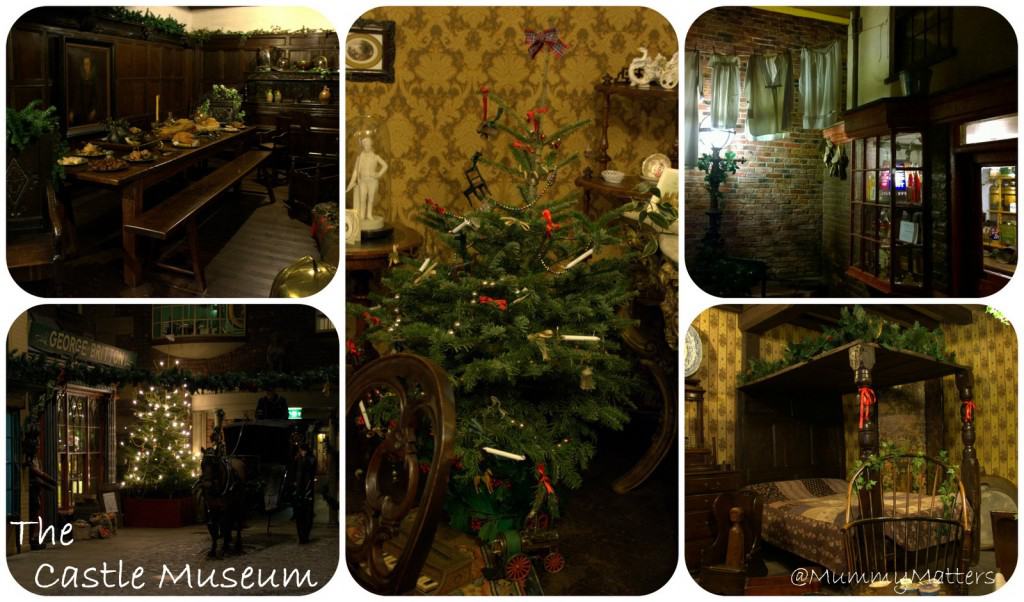 The Castle Museum is named as such because it is situated on the site of the former York Castle and resides in the former debtor's prison and adjoining former women's prison. The most impressive display for us was the reconstructed street, Kirkgate, which had been dressed for Christmas. Even the lighting changed through the day, night and storms.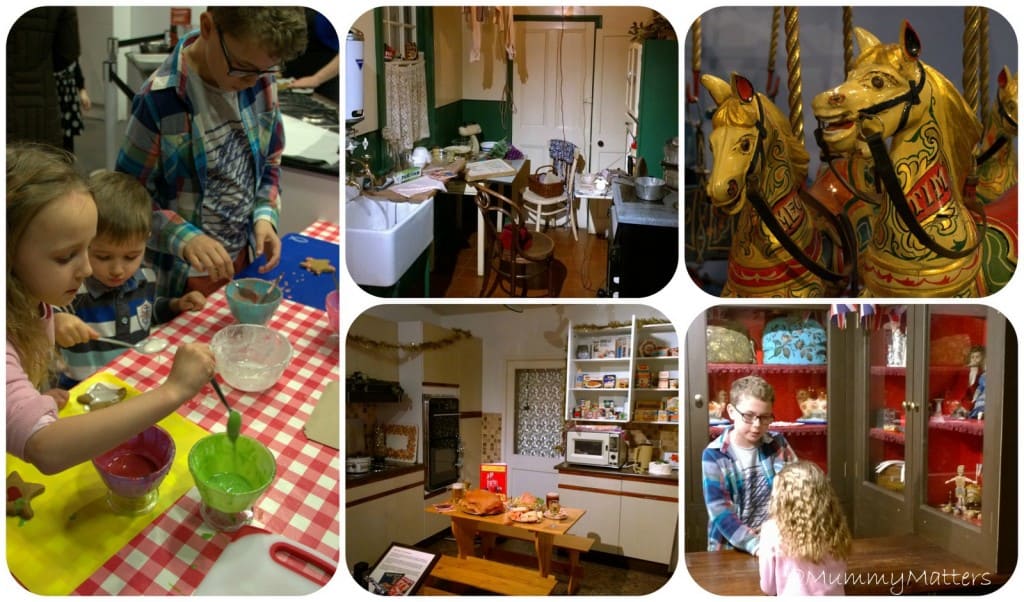 The Beans decorated freshly baked gingerbread cookies whilst Hubby and I 'tested' more than a few. We enjoyed a special storytime session with perhaps 'the' most authentic Santa we have ever seen and best of all, he was free! After talking to the children they were asked to queue up nicely and give their 'wishes' to Mark the Elf who noted them down in Santa's special book before having their picture taken with Santa and being given a chocolate Santa each.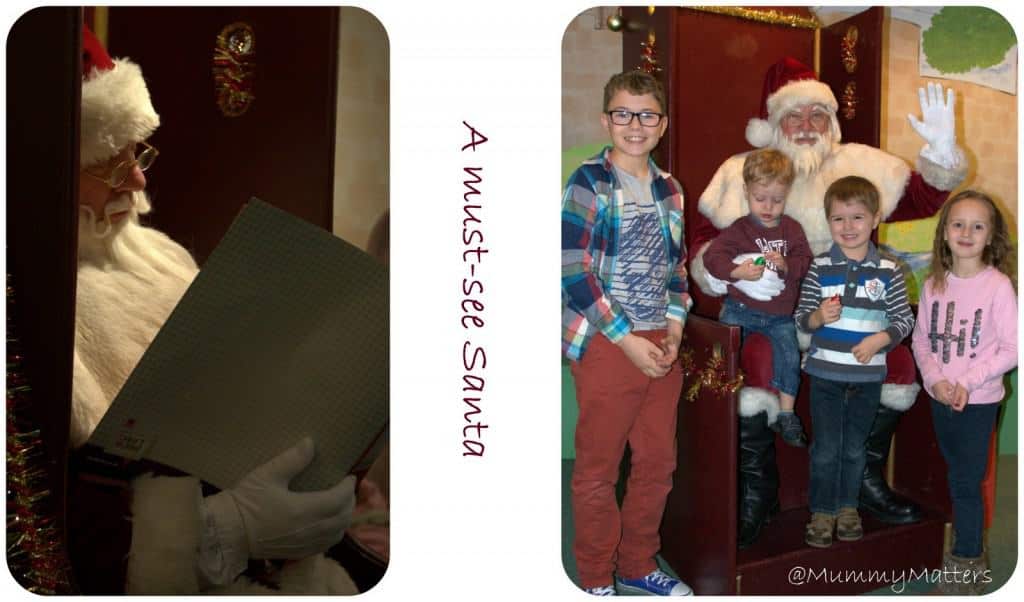 Exploring York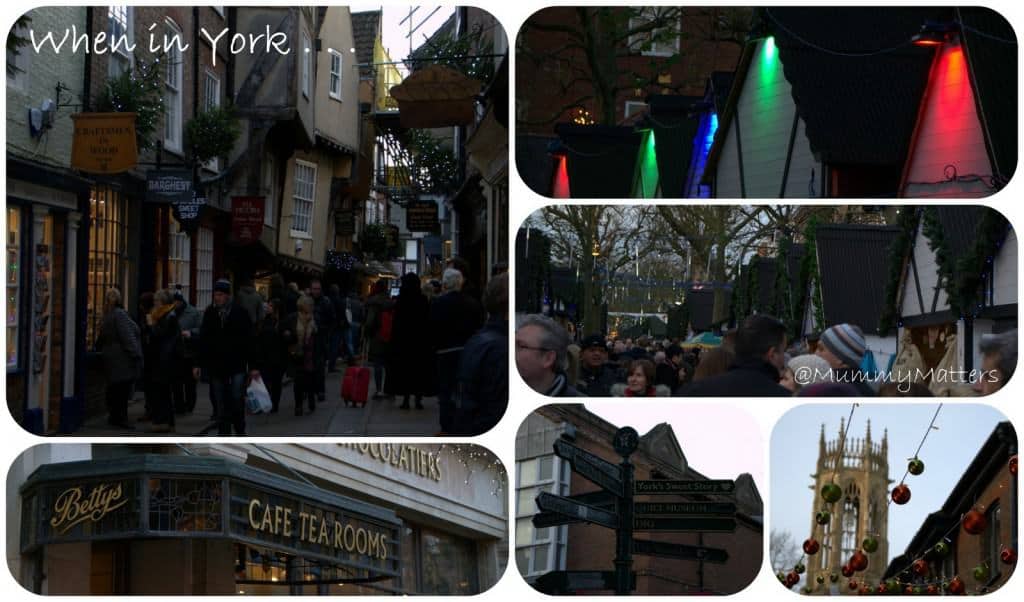 After the Castle Museum, we sat outside at the Coppergate Shopping Centre to eat lunch whilst listening to a choir singing Christmas carols. We then took a walk through The Shambles and the Christmas Markets before taking the Beans to York Minster. It's years since I had visited the Minster and I had forgotten just how beautiful it is, especially at Christmas. The Beans loved all the interactive exhibits, puzzles and exploring. We didn't see until we left that there were Explorer Backpacks which the Beans could have borrowed to enrich their visit but they had fun nonetheless.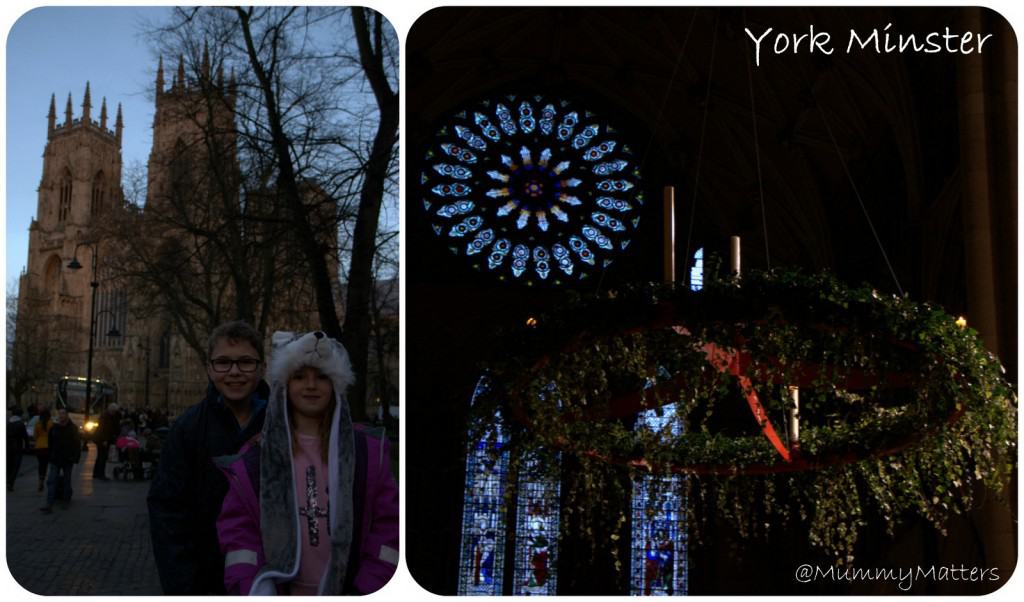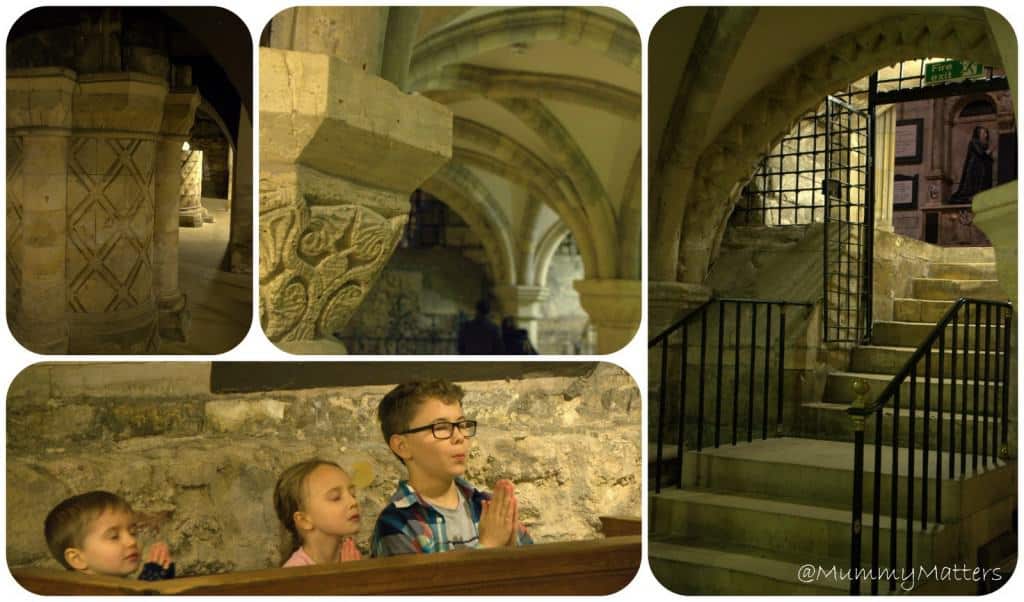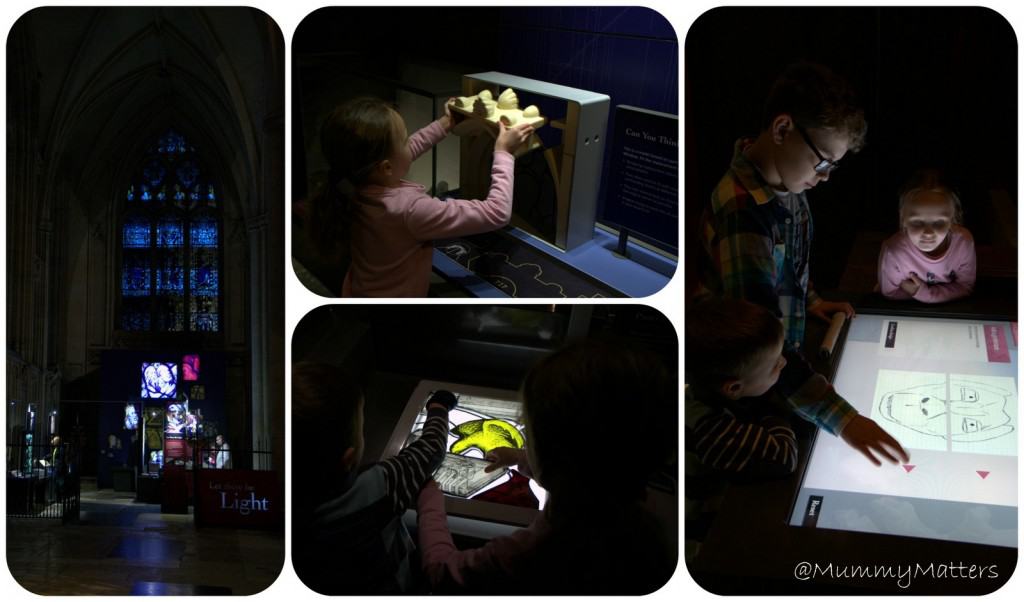 After the Minster, we enjoyed an early tea at Pizza Hut before returning to the Travelodge to settle in for the night. As it turned out Little Bean and I had both managed to catch Jelly Bean's flu so it was another night of no sleep.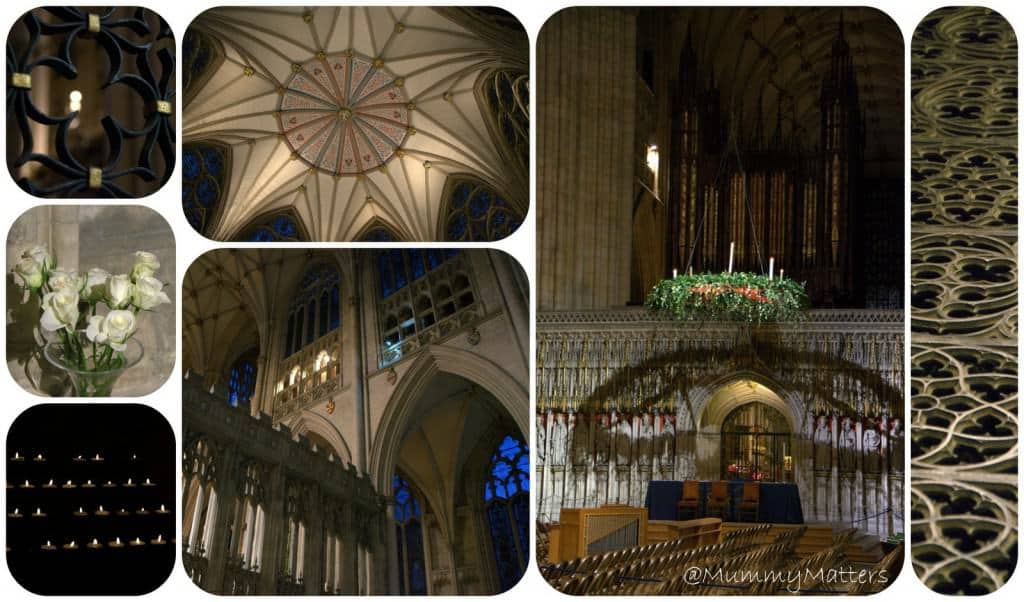 National Railway Museum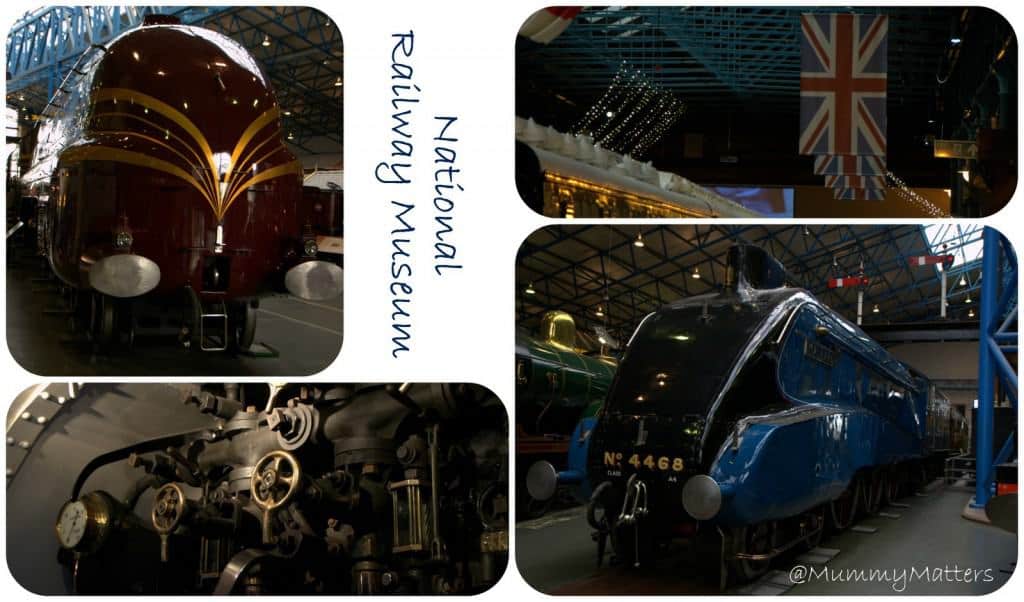 Our final day was spent back in York City Centre at the National Railway Museum. It was a place that neither Hubby nor I had visited before but we were all impressed. Having spent many a journey back and forth to London on the trains the Beans were excited to see all the different engines. Hubby and I were astounded at the size of the Japanese engines and the impressive Mallard Steam Train.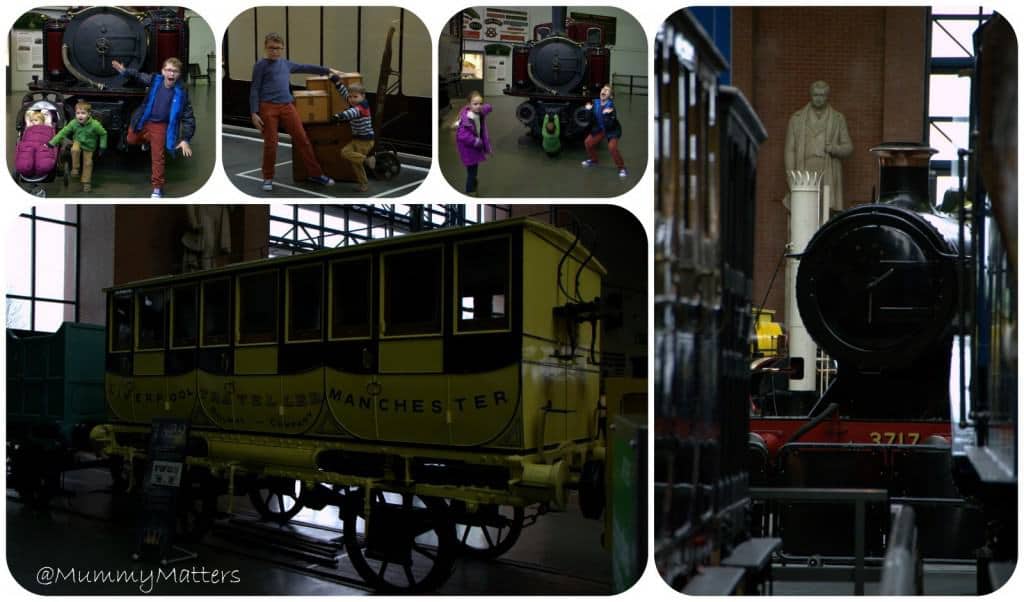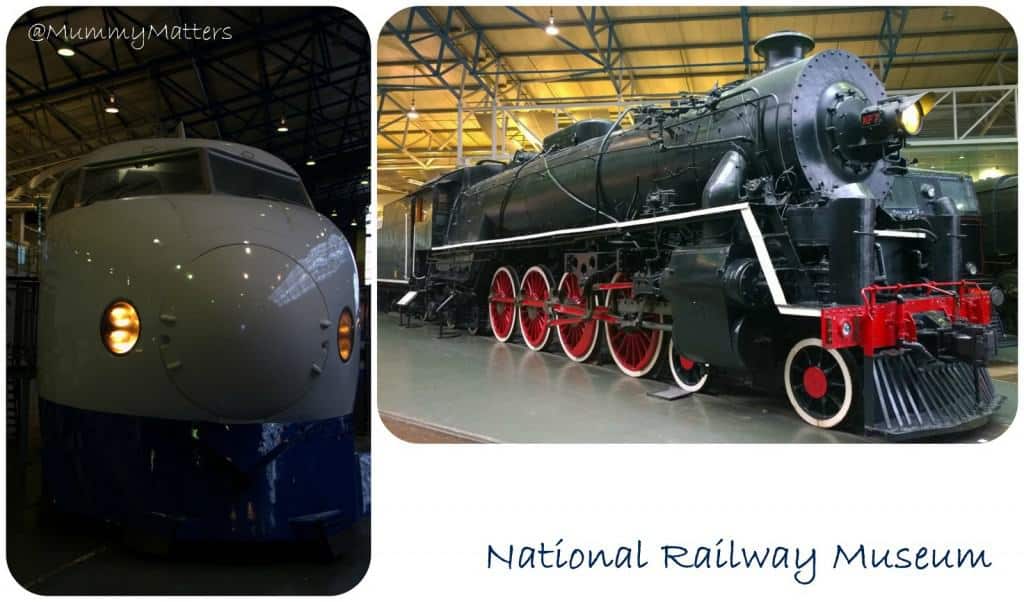 Before visiting the National Railway Museum I never envisaged just how big and astonishing their collection would be and I would never have considered becoming a trainspotter but after seeing the beauty of some of the older engines I can certainly appreciate their attraction.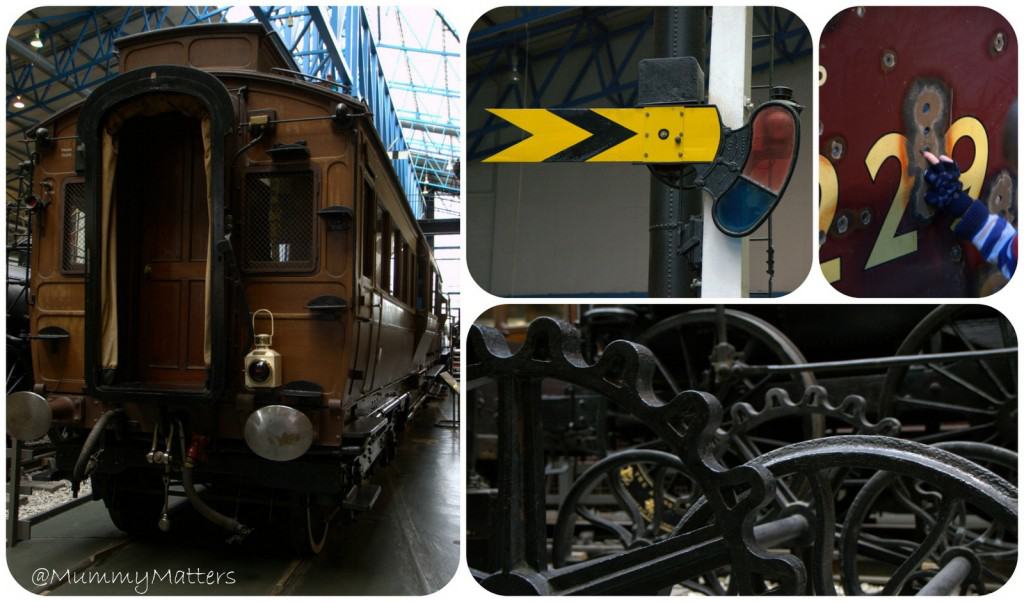 For more ideas of things to do when visiting York I would recommend you pop over to Best Things to do in York to read their guide.
DISCLAIMER: Our Travelodge stay was provided free of charge for the purpose of this post. All words, opinions and images are my own and may not be copied without my permission.