What's in our Christmas Eve box?
For me, the excitement of Christmas is always the build up to it, the dark nights and searching for the twinkly lights. The Christmas markets, watching Christmas movies with the curtains closed, sitting under a blanket snuggled up with the kids in our pyjamas. I love seeing the delight on the children's faces when our Christmas Elf appears or when they watch their videos from Santa. Really, I'm just a big kid at heart myself, I want my children's childhood to be magical so they grow up with happy memories as I did.
Christmas Eve Box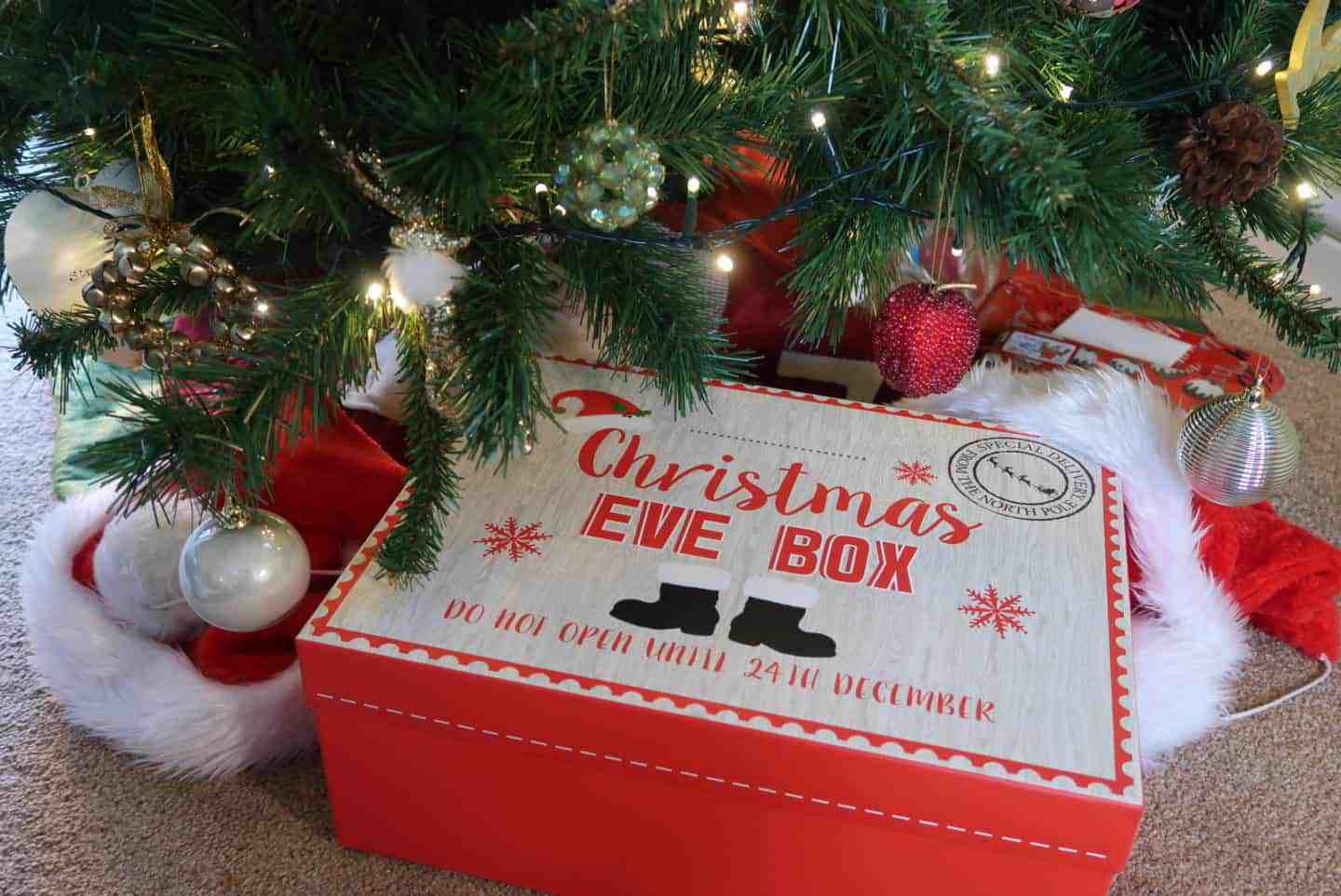 Over the years I have done various different advent activities like a book advent or a 'First Day of Christmas Box' but this year we have decided to do a Christmas Eve Box. We always give new pyjamas on Christmas Eve but this time we have added a few more festive bits and pieces. It all started when I spotted this fab Christmas Eve Box which cost just £2 from Asda and it's a really good size as well as being sturdy.
What's in the box?
The idea is that the children will open this box on Christmas Eve when we return from the Christingle service, it will be a surprise from Finley the elf. I want them to have various things to keep the magic going right up until bedtime. I thought we could start with some festive fun in the form of 'Reindeer Ring Toss'. These inflatable reindeer antlers and rings cost just £3 so they don't break the bank but the kids will love them. Our Beans are super competitive so they would welcome the opportunity to compete, even on Christmas Eve!
Smile for Santa!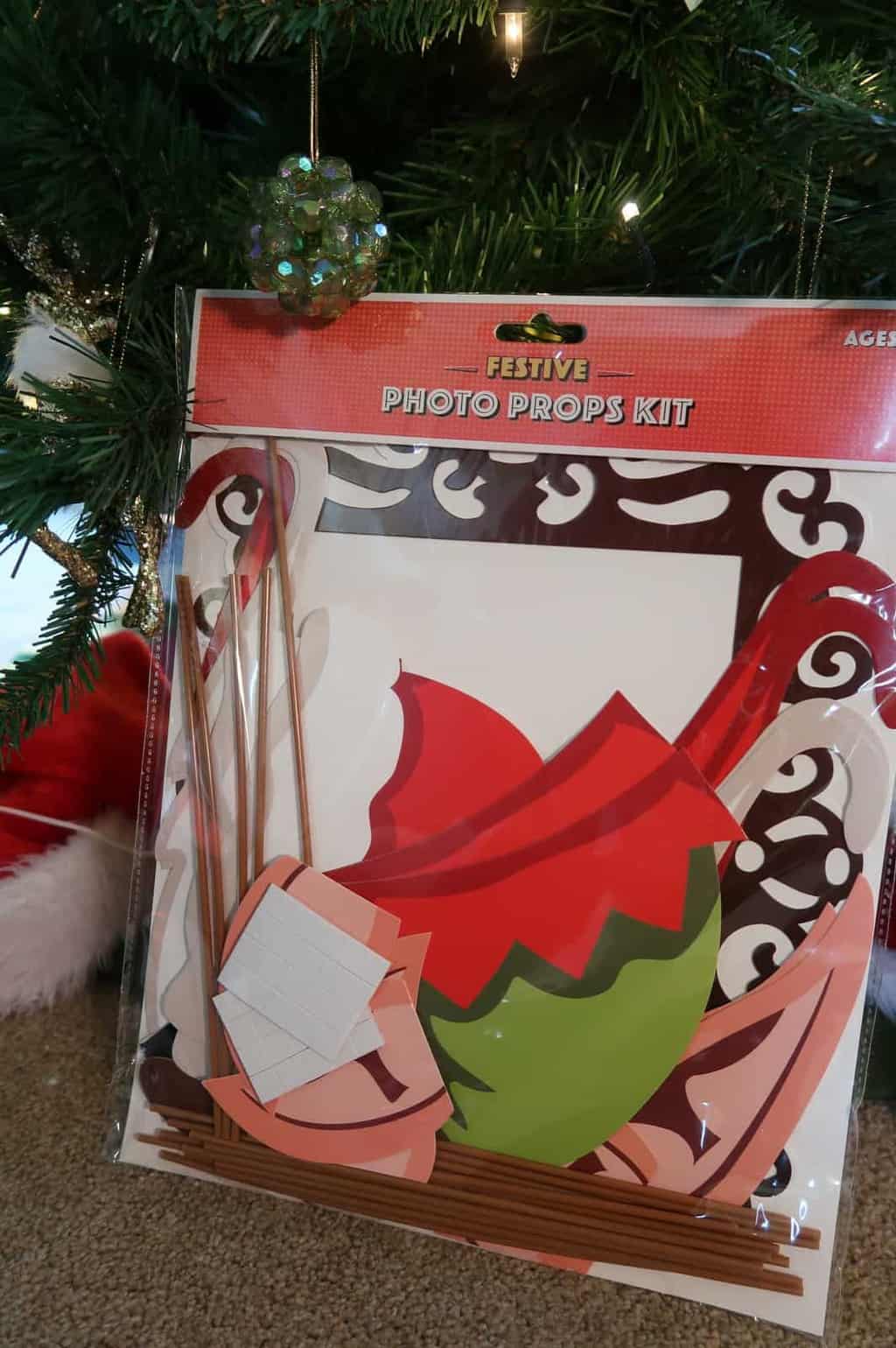 With this fun Photo Props Kit, we can have a good giggle with the camera and get some (hopefully) great snaps of the children at the same time. They all love the chance to get their hands on my phone or cameras for a selfie so this will be perfect.
Festive Fizzy Baths
I spotted these cute festive shaped bath bombs which will be the perfect excuse to get bathtime underway without any arguments about "do we have to?"
Family Christmas Pyjamas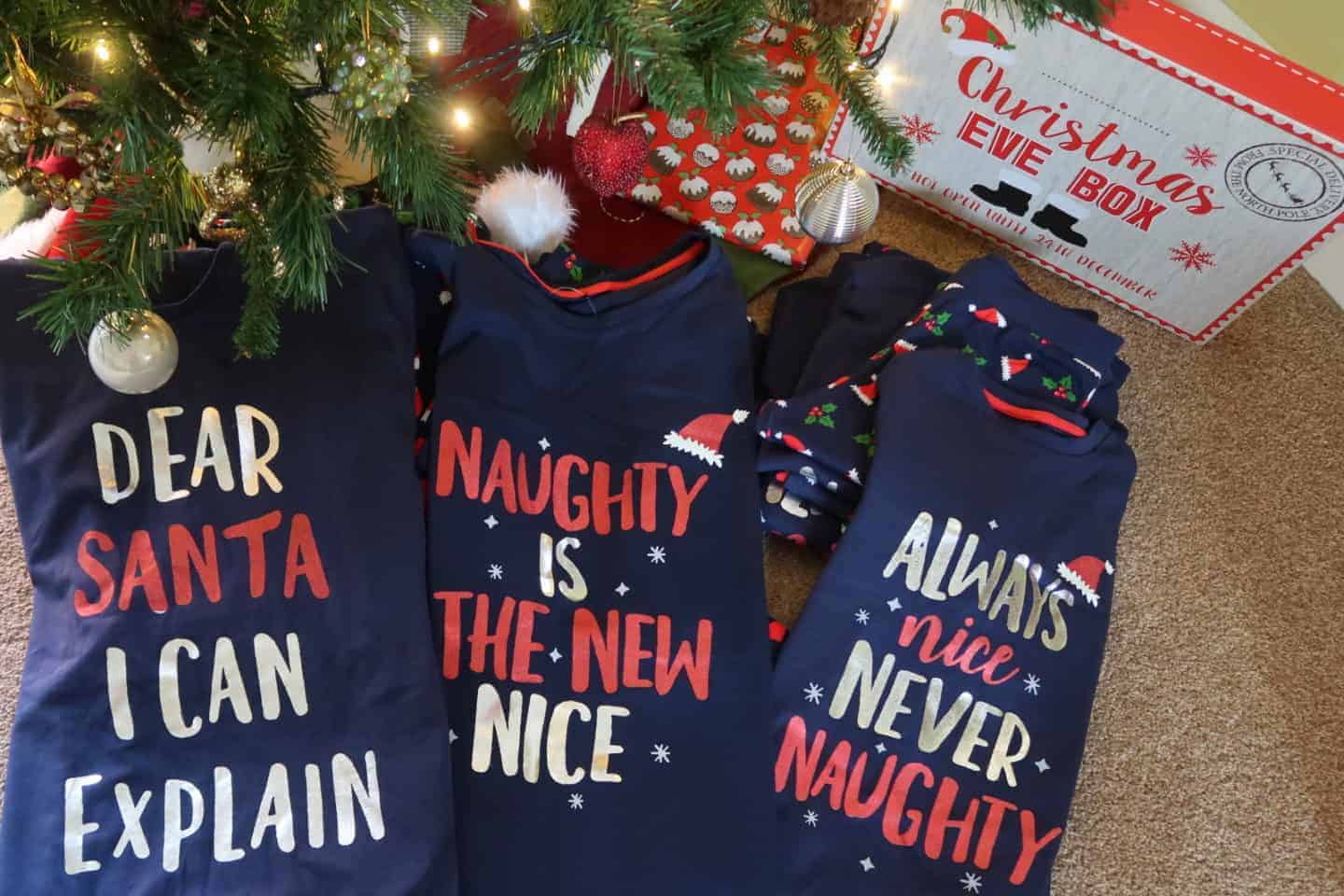 I can't wait to see us all dressed up in our matching Christmas Pyjamas. Dad and Will's pyjamas are on the left, mine is in the middle (all adults have short sleeves, the ladies have cuffed ankles) and the children's are all the same on the right with long sleeves and cuffed ankles. They are lovely and soft so will be perfect for snuggling up for the next treat of Christmas Eve.
Christmas DVD and Chocolate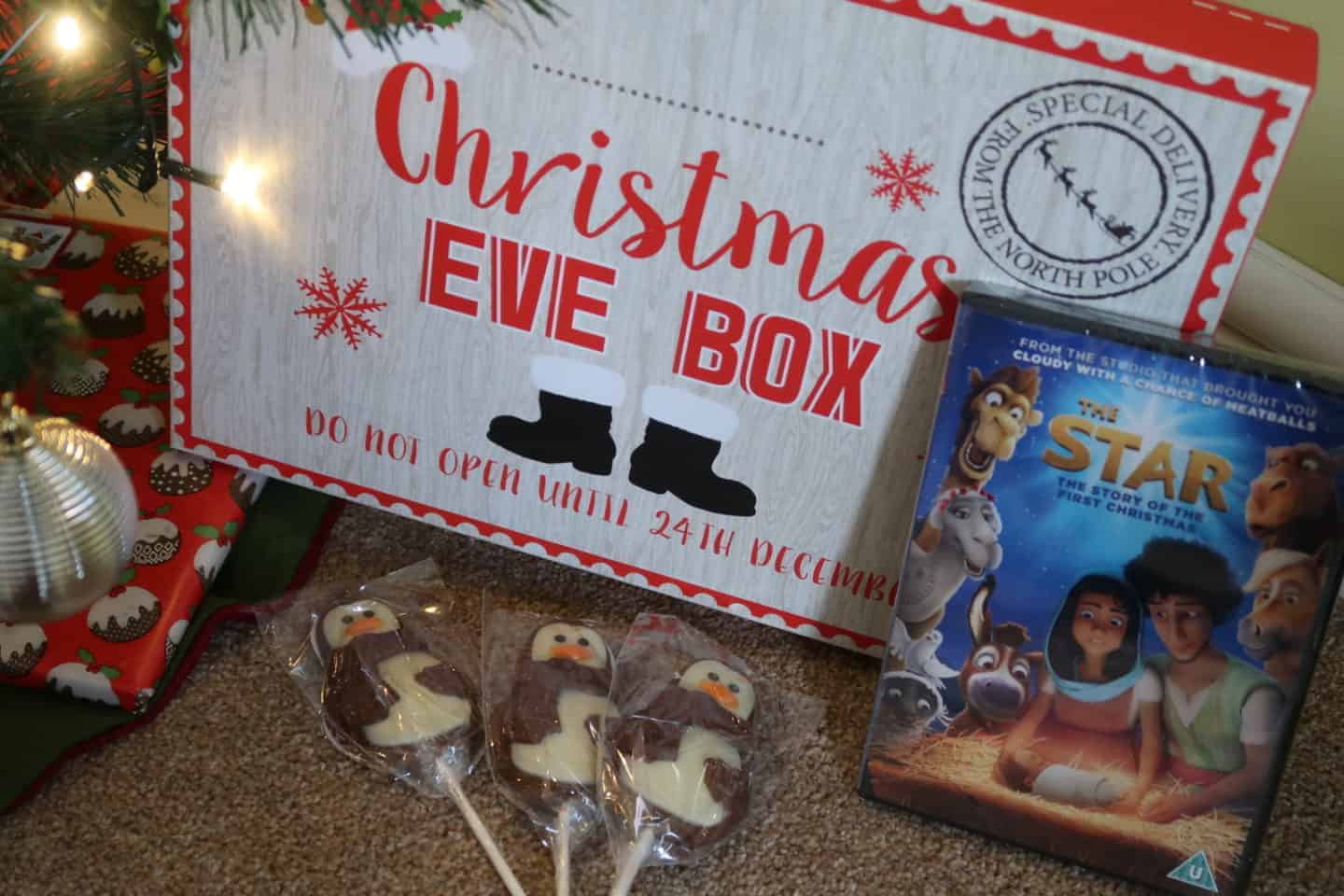 It's getting harder and harder to find new Christmas films that we haven't already seen a million times but I found this one in Asda in the 3 DVDs or CDs for £20 deal. They also have a chocolate penguin lolly each (Will is with his Mum on Christmas Eve). I am hoping that this DVD will be a lovely way for the children to grasp the story of the Christmas.
Warm Drinks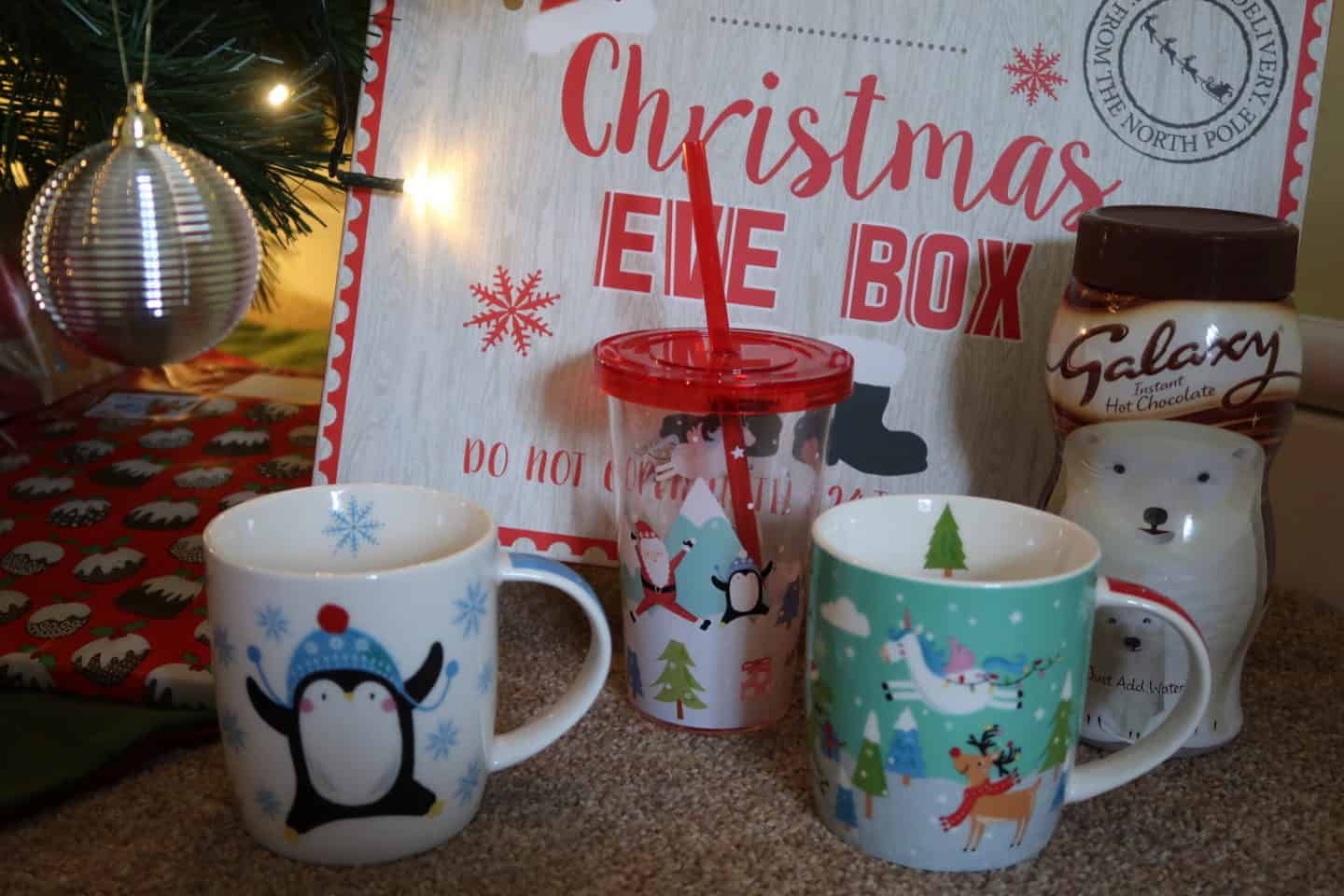 You can't go to bed on Christmas Eve without a lovely warm milky drink to send you off to sleep with sweet dreams. These cute mugs are perfect for Lillie and Ollie whilst Albie prefers to drink cold 'hot chocolate' so I chose the cup with a lid (to save my new carpet). The mugs are super cute because they have little images on the inside of the mugs too.
Food for the Reindeer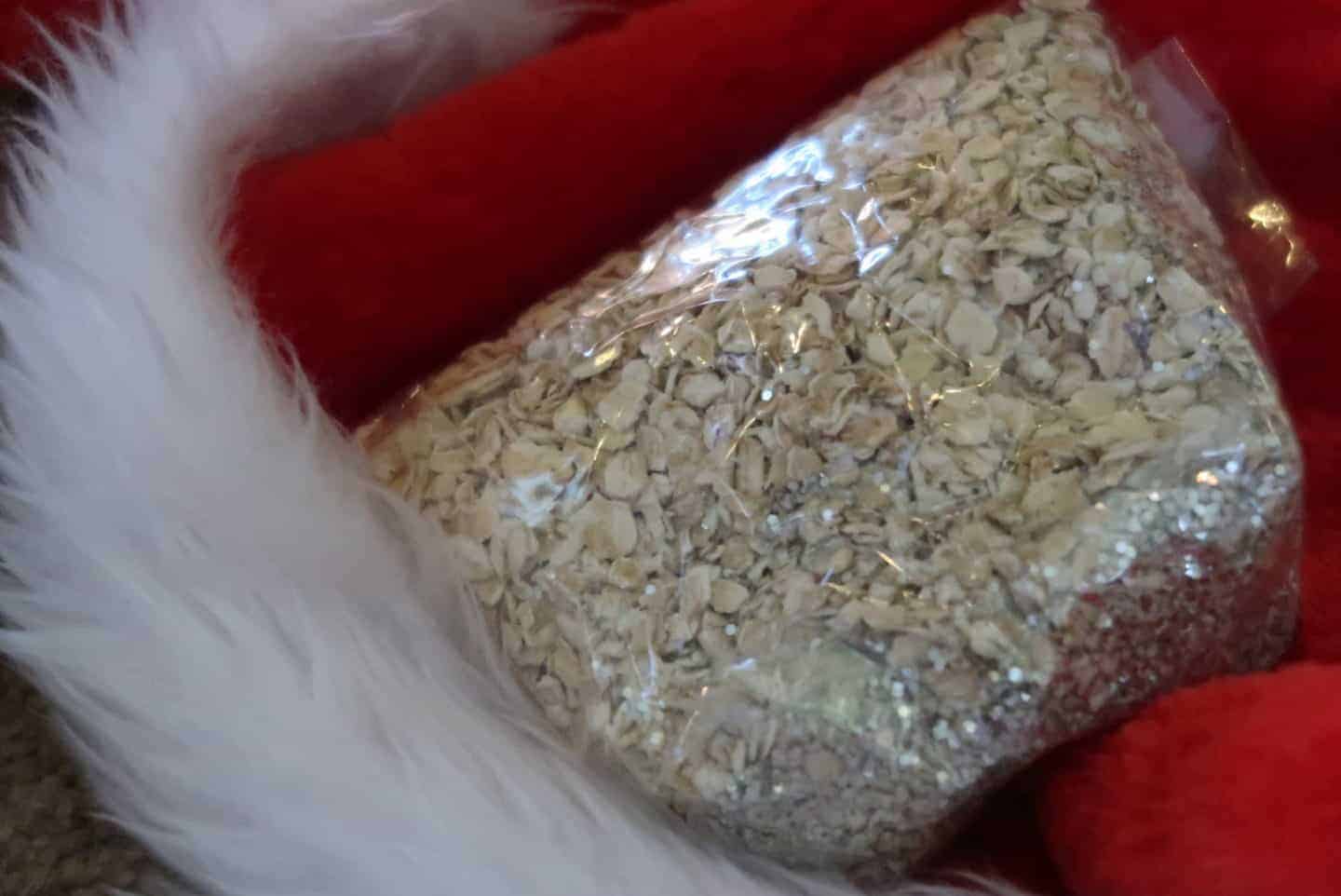 We always ensure we leave food out for the Reindeer as well as Santa. We make ours from porridge oats mixed with glitter and then pop them into a little bag for the children to sprinkle.
Lighting the way to bed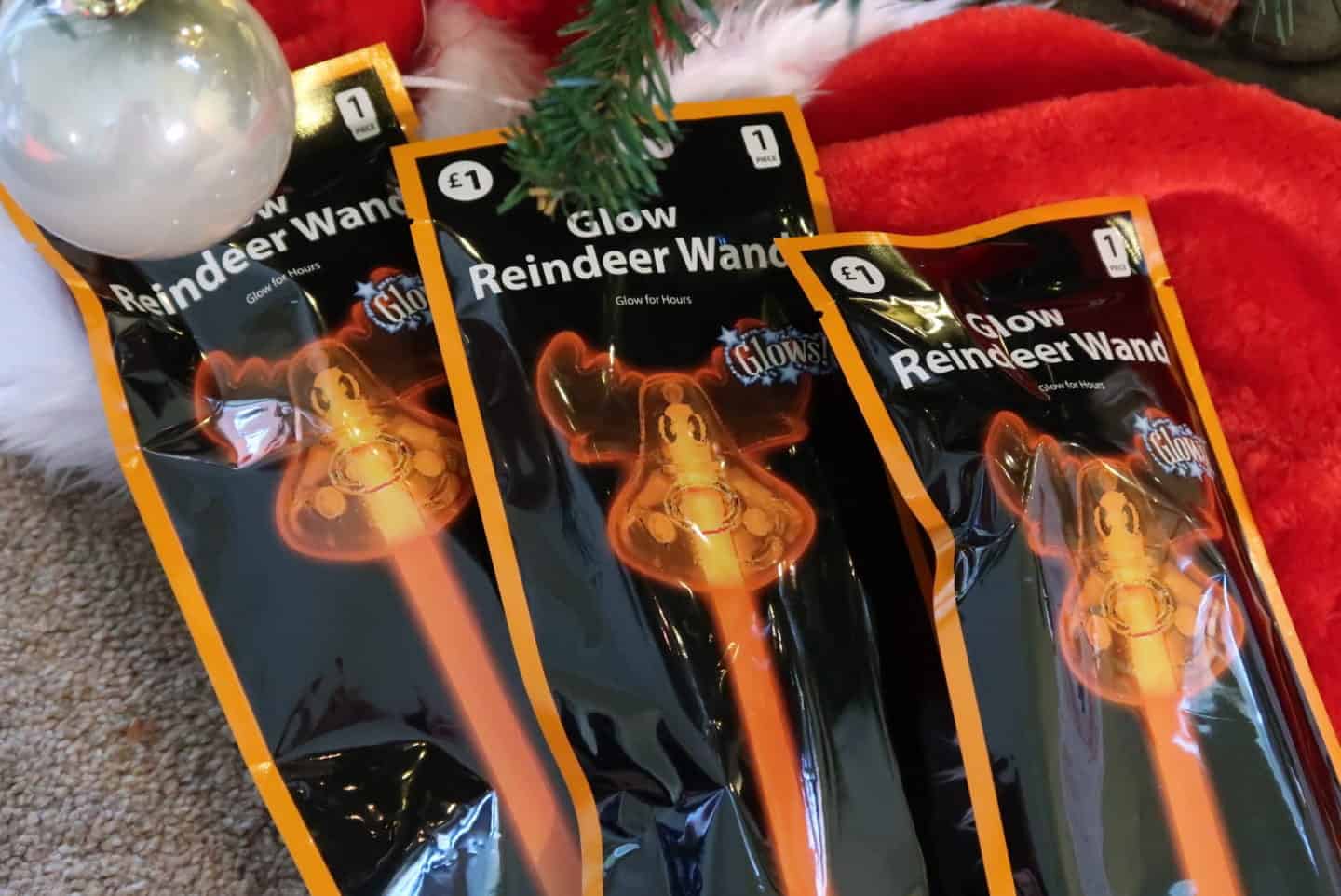 Finally, the Beans each have a Reindeer Glow Wand to light their way to bed and hopefully ease them into sleep with their gentle glow.
Sleeping Soundly?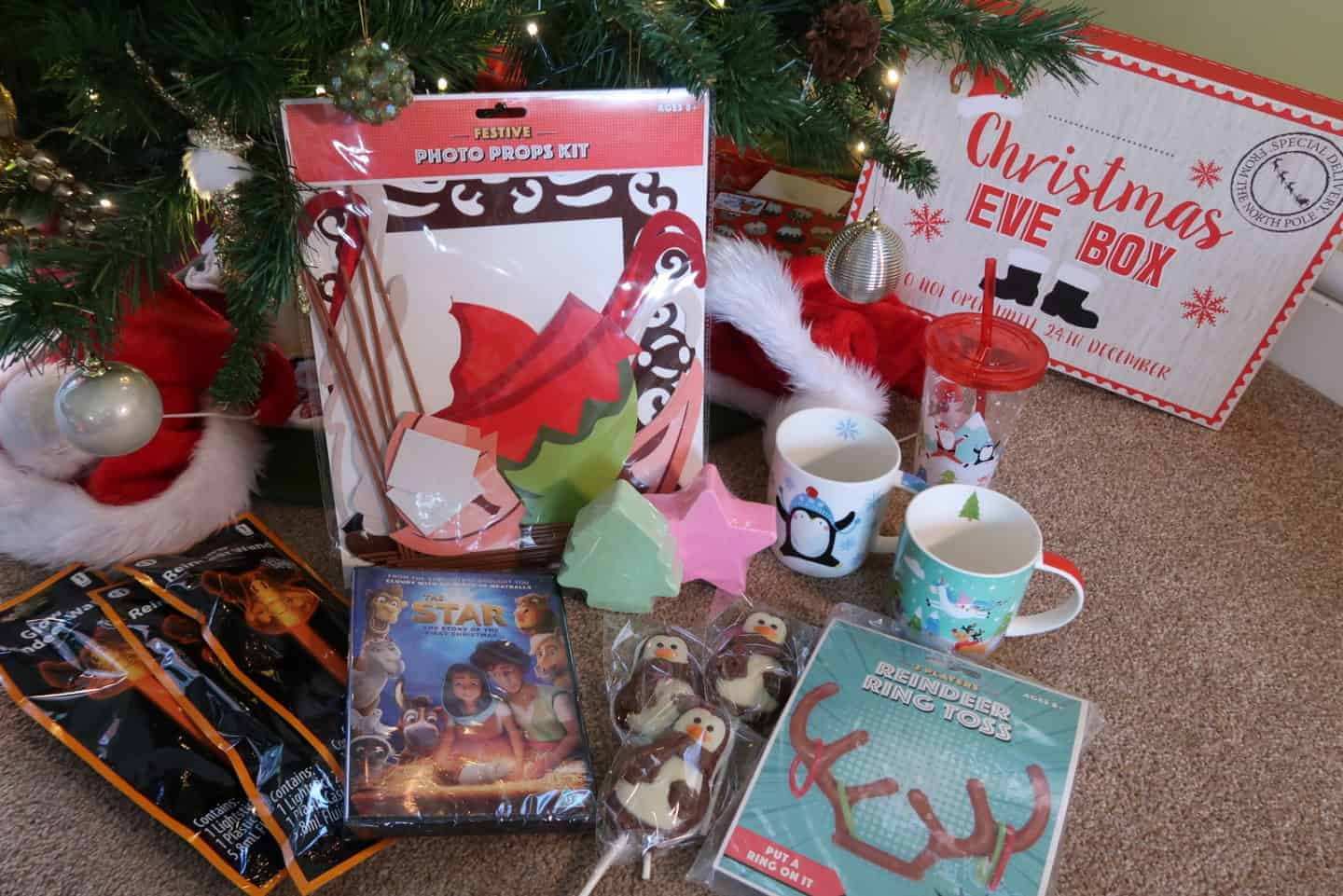 All being well, our Christmas Eve box will have served us well in keeping the children entertained, created some happy memories and whilst the children are sleeping soundly, Simon and I can frantically get all the last minute jobs done before collapsing into a heap with a glass of something sparkling.
To create a Christmas Eve box like this one you can find all of these items and more at Asda throughout the region including Asda Peterborough, Asda Grimsby and Asda Corby.