Chimpanzee Eden opens with VIP Afternoon Tea at Twycross Zoo
You know when you wish you could turn back time and relive a day all over again because you enjoyed it so much? That's exactly how I feel about the day that Mum and I visited Twycross Zoo for a very special VIP Afternoon Tea to celebrate the official launch of Chimpanzee Eden.
What is Chimpanzee Eden?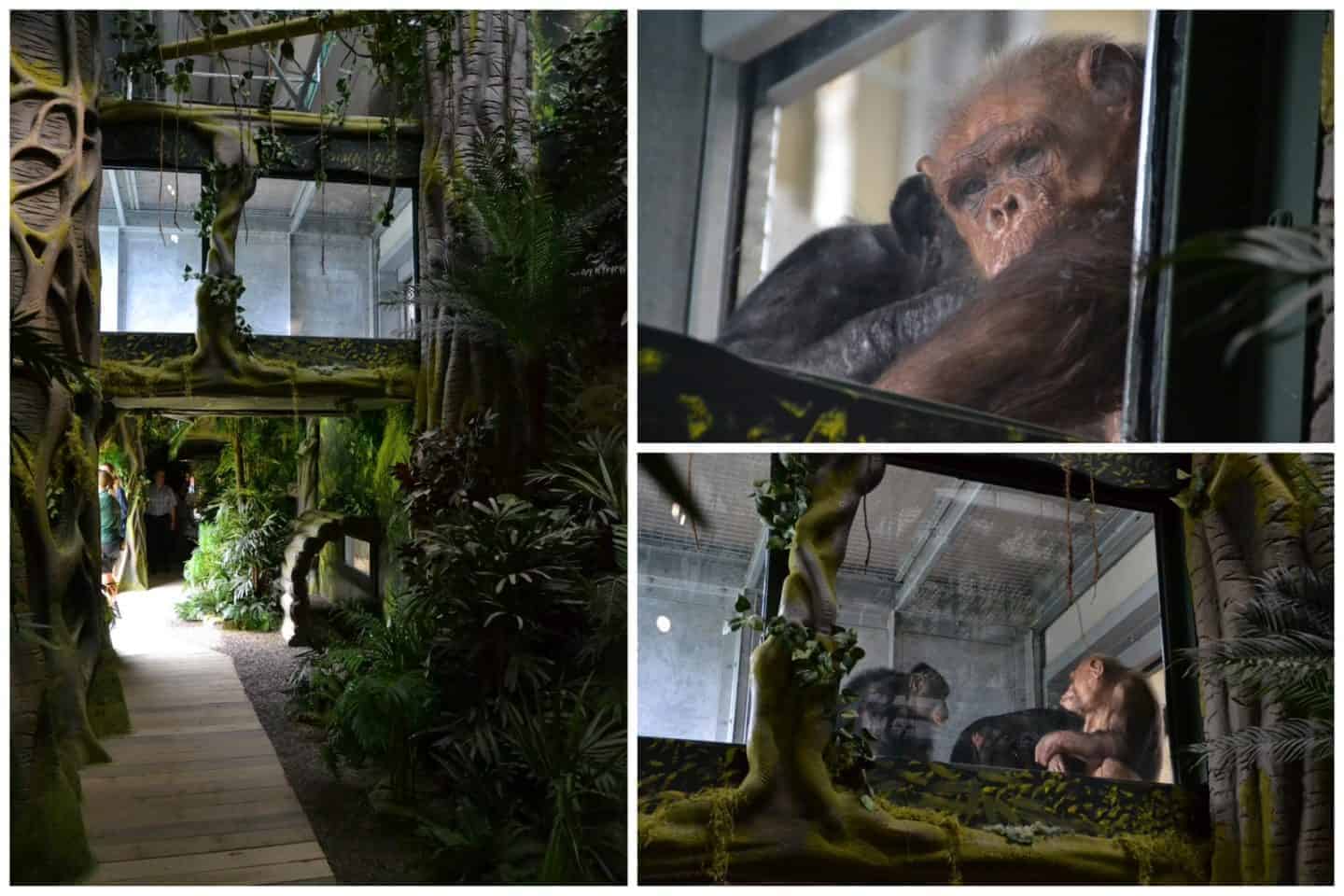 Chimpanzee Eden is a brand new state-of-the-art habitat for Twycross Zoos troop of 13 chimpanzees. Speaking at the event, Dr Sharon Redrobe OBE, CEO of Twycross Zoo, said:
"Twycross Zoo has dedicated years in the thinking, months in the building and countless hours in husbandry to prepare our troop of chimpanzees to live together as one large group, and now we are delighted to share Chimpanzee Eden!

All of the team are absolutely thrilled with the result, but, more importantly, the chimpanzees are thoroughly enjoying their new home. The dream has always been to see all the animals living and behaving as closely to how they would in the wild. At Twycross Zoo, we place a strong emphasis on creating naturalistic habitats, and Chimpanzee Eden was designed with this in mind, providing a larger, more complex space for our chimps to interact together."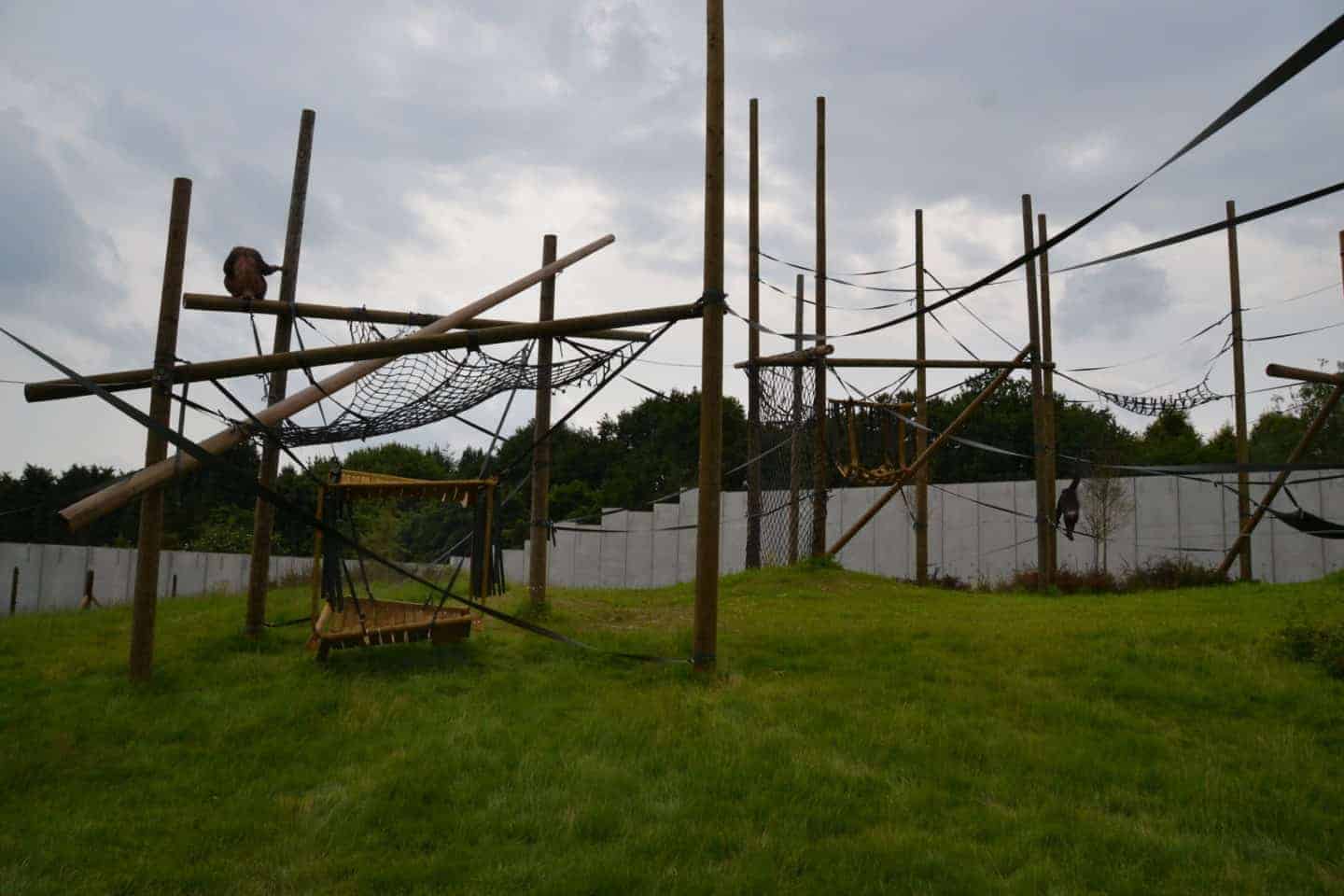 At 11m high, the semi-translucent habitat features tropical and native shrubs, with glazing and discreet openings allowing visitors to see chimps close up as they pass through the habitat. Decked with imagery of chimps and forests in Cameroon, where the Zoo's partner Ape Action Africa works to rescue and protect chimpanzees (and gorillas), Chimpanzee Eden is a spectacle to behold.
A day out with Mum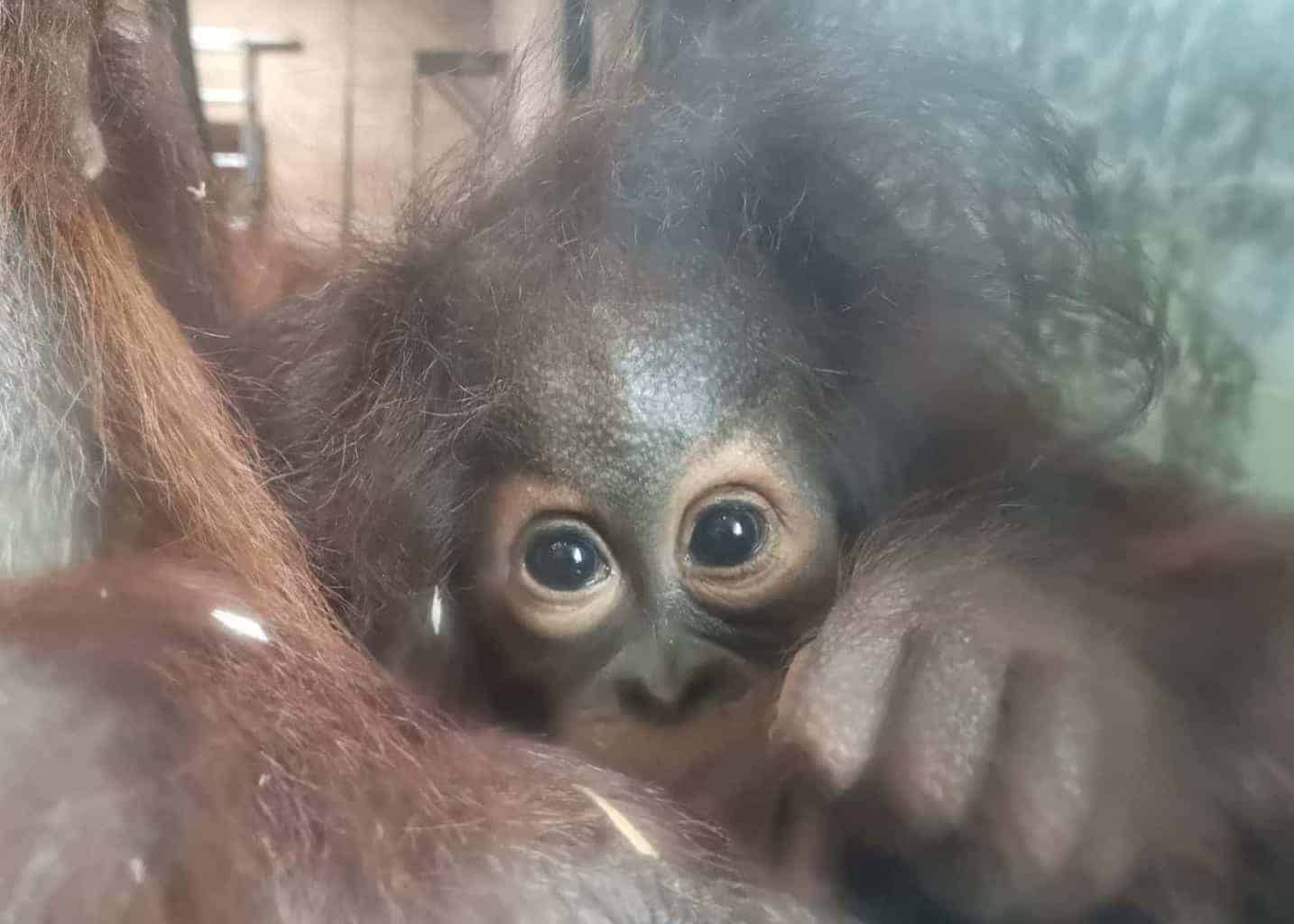 Mum and I arrived at Twycross Zoo mid-morning, so we enjoyed a relaxing walk around the zoo, where I introduced Mum to some of my favourite animals from my previous visit. Mum, like me, is a fan of monkeys, so she too was quite taken with the Gibbons, Gorillas, Bonobos and the Orangutans, who looked like they had stepped right out of Whoville (Dr Seuss).
Himalaya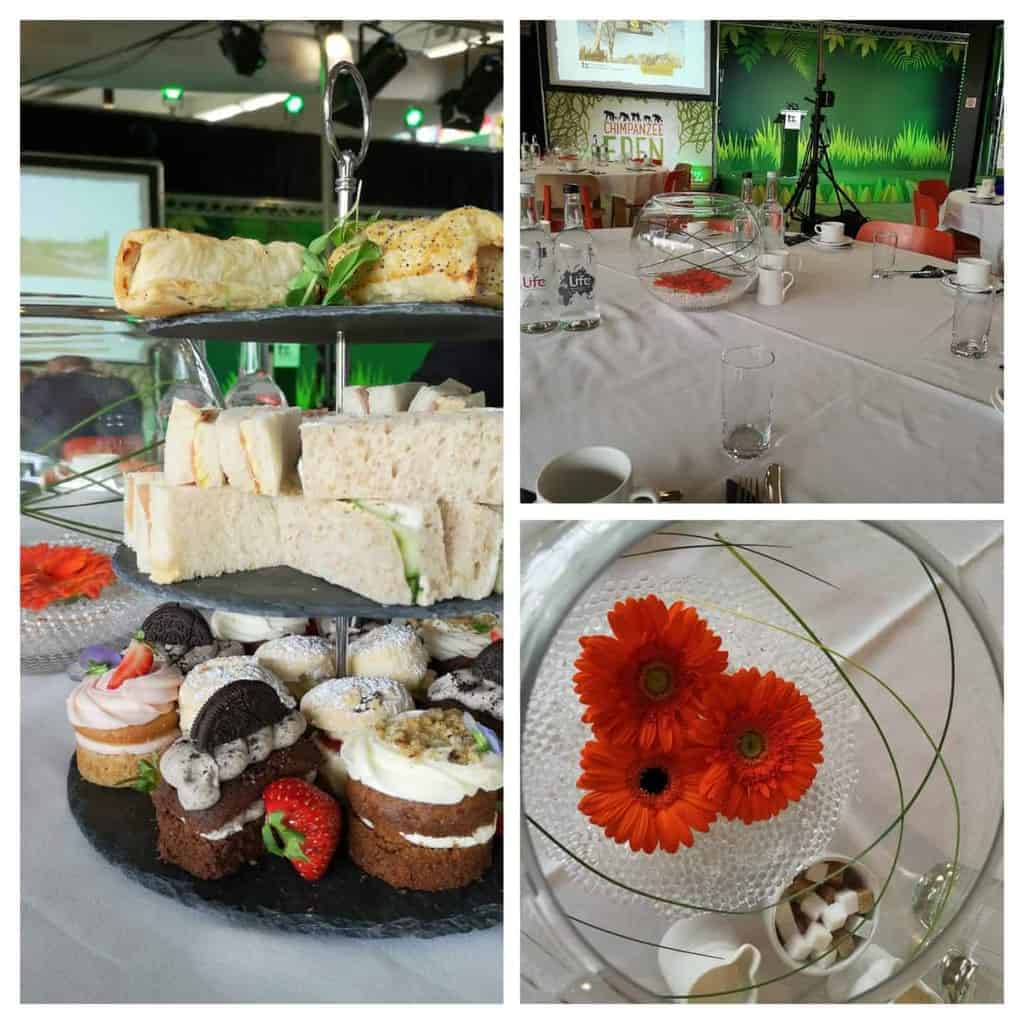 At lunchtime, we made our way into Himalaya, the family-friendly venue separate from the zoo and free to enter. Himalaya has a large soft play jungle (fees apply), Costa coffee shop, Vine Cafe, The View Restaurant overlooking the Snow Leopards and Twycross Zoo Gift Shop.
VIP Afternoon Tea
Himalaya had been closed for the day, with The View Restaurant curtained off to create the perfect venue for Afternoon Tea. The event was held as a thank you to friends of the charity for their vital support in creating the new £3.5 million habitats, with guests treated to afternoon tea as well as tours of the chimpanzees' amazing new home.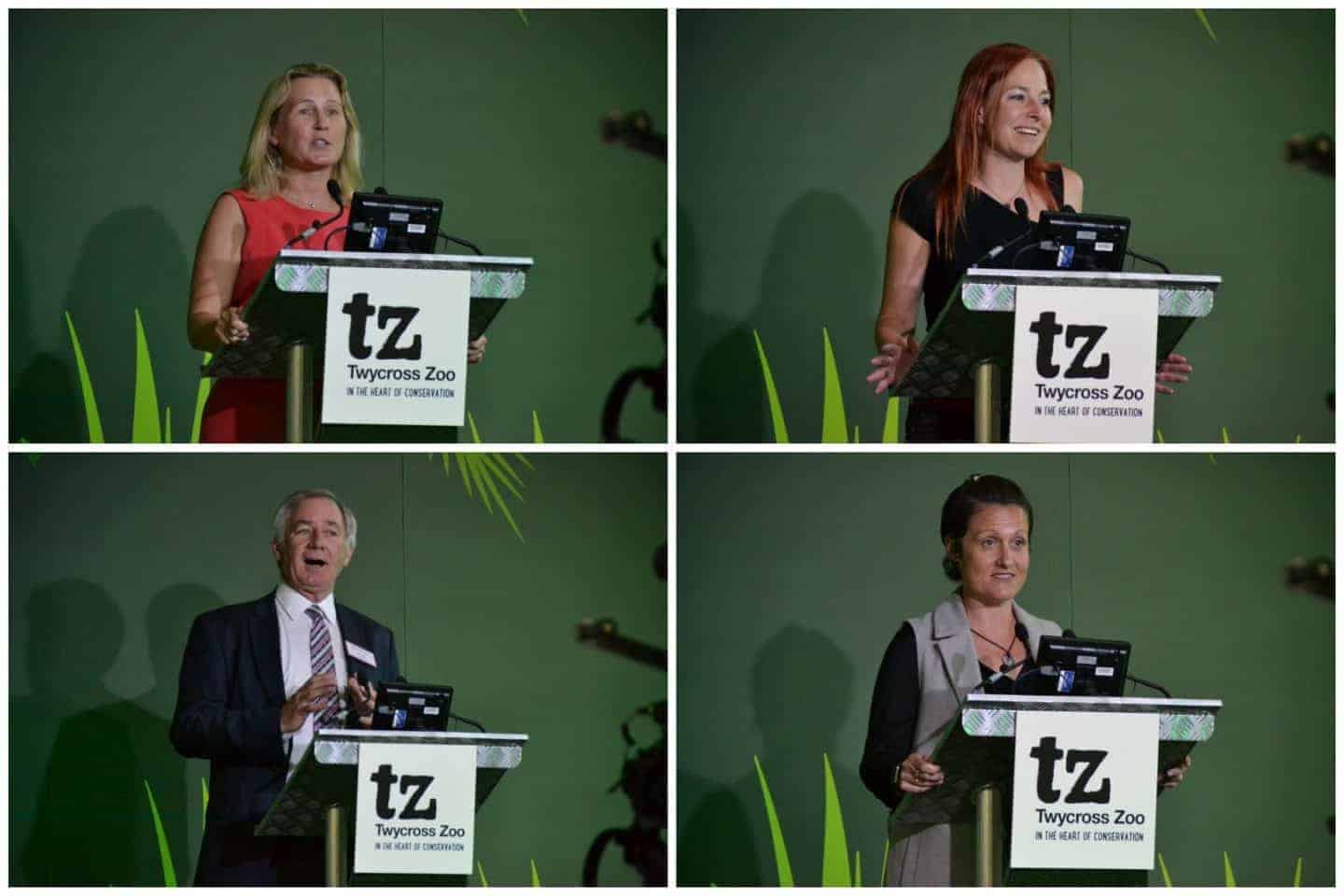 Whilst we enjoyed a beautifully created platter of sandwiches and delicious cakes (yes, the diet went out of the window), we heard from Geoff Hoon (Chair of the Board of Trustees), Dr Sharon Redrobe, Professor Alice Roberts (Anatomist, Author and Broadcaster) who is the Patron of Twycross Zoo and finally Rachel Hogan (Director of Ape Action Africa). They all told the story of a zoo that has grown in the heart of those who are fortunate enough to work there and the public who visit regularly and enable to continue with the amazing work they do. It was abundantly clear how much they all loved their roles within the zoo and worked as a team with a collective goal.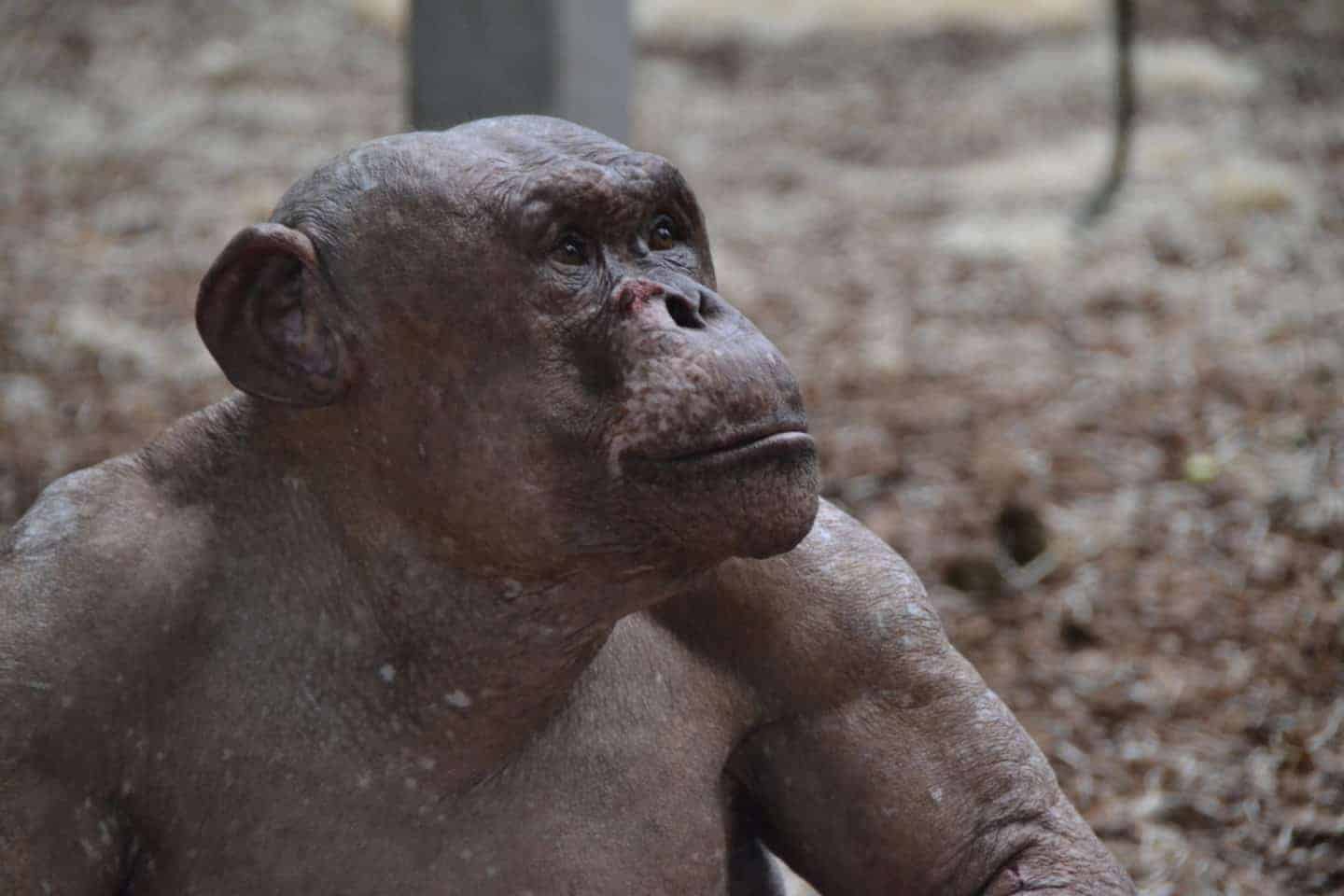 Each table had staff members from Twycross Zoo who regaled us with stories of the animals and staff who worked there. We asked how they had managed to move the Chimps from their old enclosure to their new home, and they explained how the zookeepers worked tirelessly with the Chimps to encourage them to put their arms to the cages so that they could administer anaesthetic without having to dart them and cause them distress. It was a slow process but worth it because it made the transition easier on those involved. They also took the opportunity to give each Chimp a full health check whilst they were under sedation.
Up close with the Chimps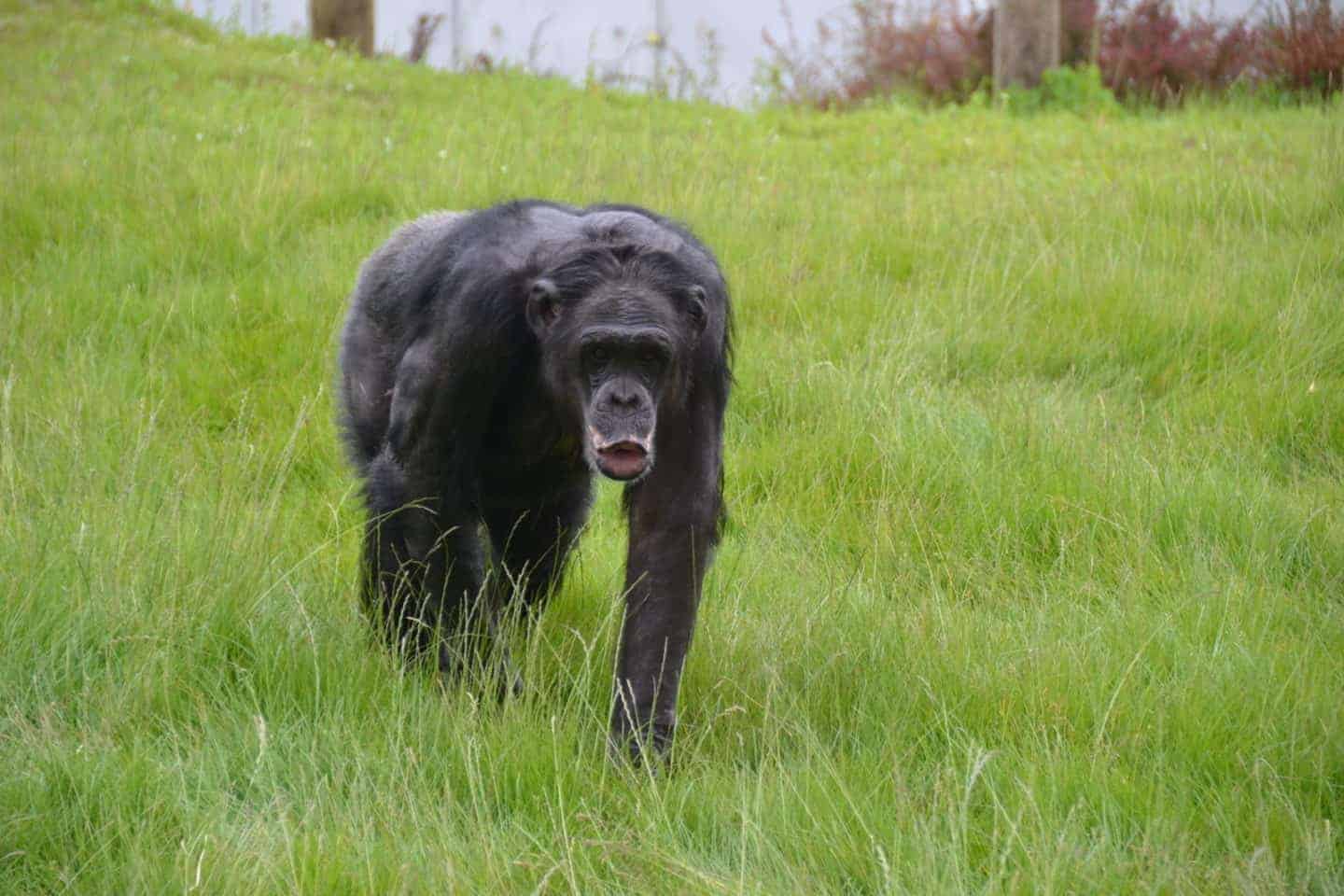 As you approach Chimpanzee Eden entrance opposite the Elephants and Giraffes, you get the first glimpse into their vast outdoor area through a large 'gorilla proof' window pane. It was here that I first met 'Flynn' who was showing off along with his friends, kicking the metal doors and banging his hands on the glass. He came to rest by the glass, so I sat down on the floor to watch him. He steadied himself and sat face to face with me, studying my face. At one point, he put his finger to his eye and looked at me. I asked one of the keepers what he wanted, and she said that he wanted to look into my eye. This is something that the keepers have taught him for when they need to do his health checks.
Flynn was quite the character; he had a nosey in my handbag and kindly showed me what food was in his mouth before smiling at me and then banging his hands on the window and kicking the doors again. Apparently, this is typical Flynn behaviour, quite the cheeky lad.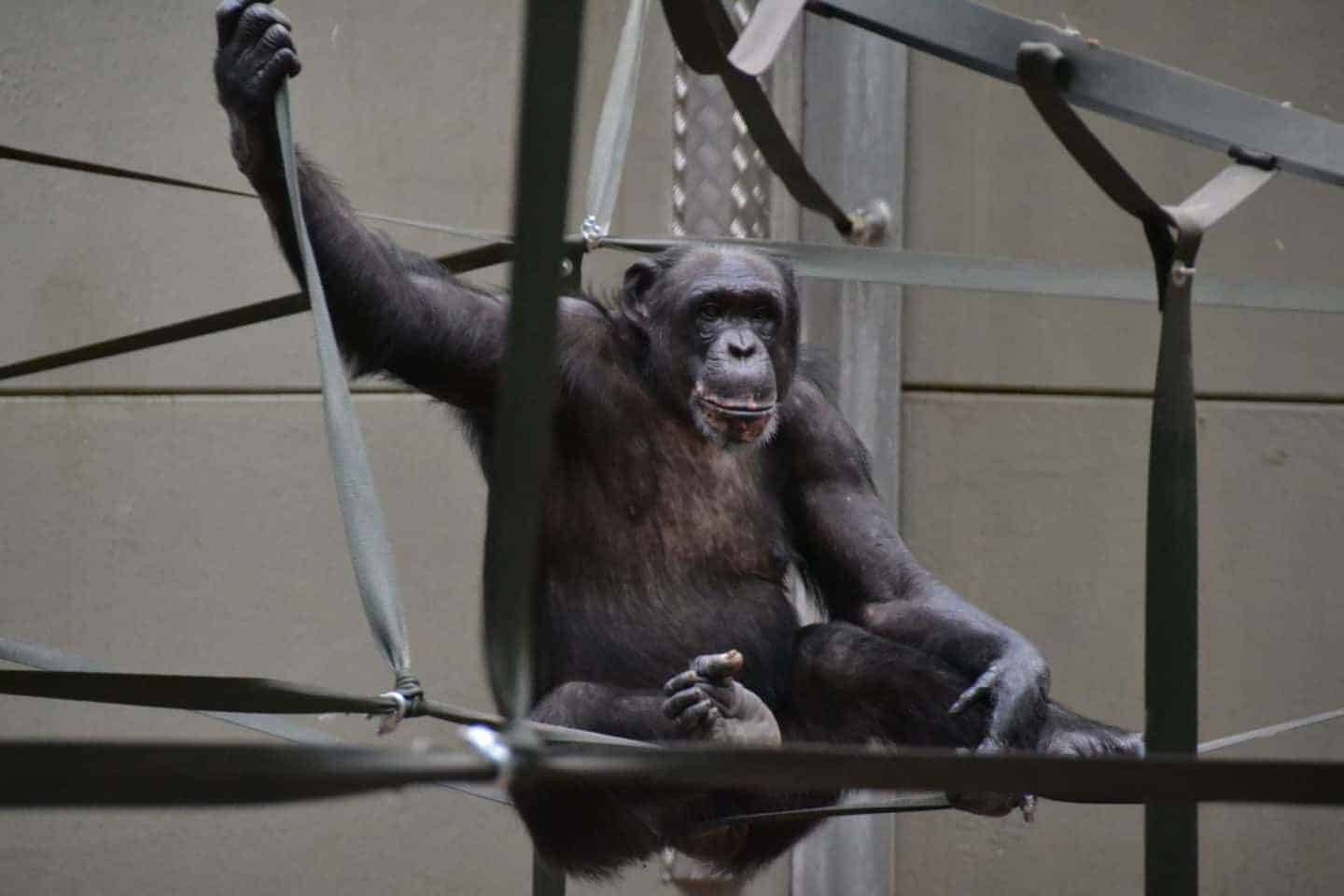 Further along, I met Rosie, a beautiful girl who kept pointing to my camera and my phone. Apparently, she likes 'shiny things'. One keeper told me to pop my phone onto selfie mode and set it to record as Rosie likes to pull faces at herself. She also patted her chest and waved her hand to say hello – such a clever girl.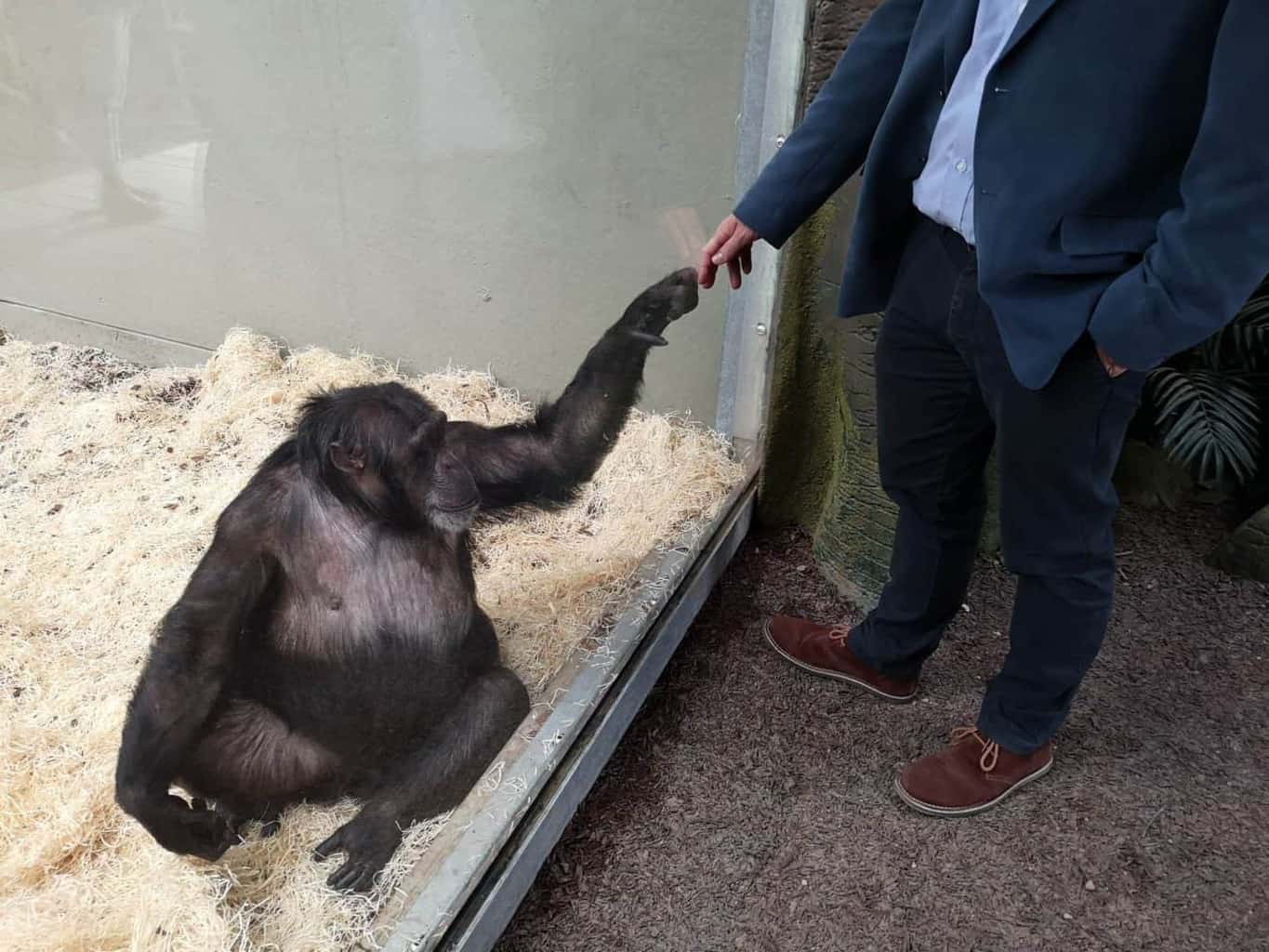 One chimp, whose name I can't remember, recognised a man whom I was talking to and knocked on the glass before putting his hand up for the man to touch at the glass. I joked, "I think he likes you", to which the man said, "I used to work with them, so they remember me". It was so touching to see, especially when another chimp ran over to say hello to him too.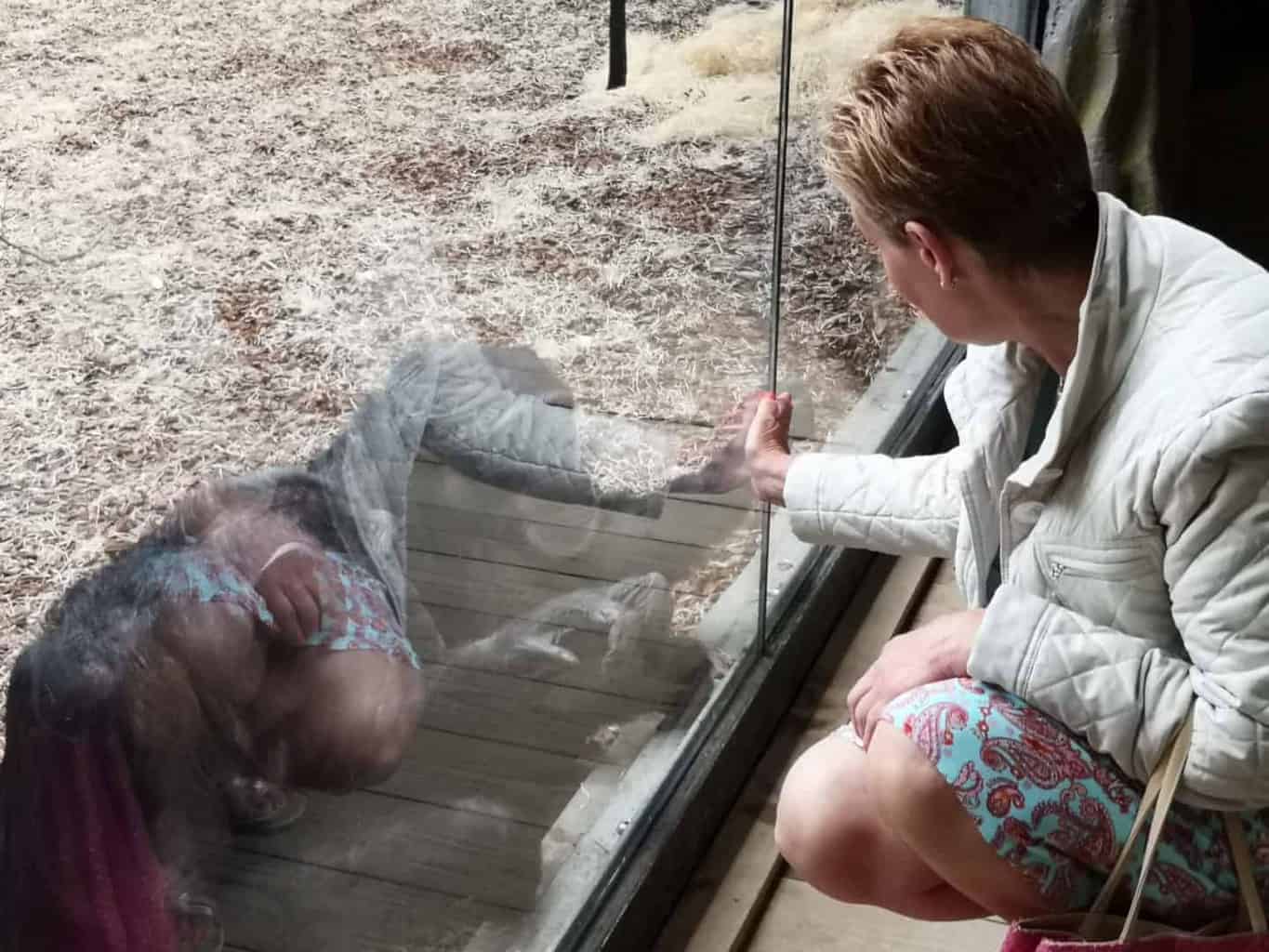 I could tell you so many stories of my time at Chimpanzee Eden because I honestly didn't want to leave. I could have stayed watching and interacting with them all day long. Once all their 'peacocking' had finished and they calmed down a little, a couple of the chimps appeared to get worked up. The keeper said it was probably a little over-excited, but what was beautiful to see was how the other chimps would run to their side and put their arms around them for a reassuring hug just as a good friend or family member would.
Twycross Zoo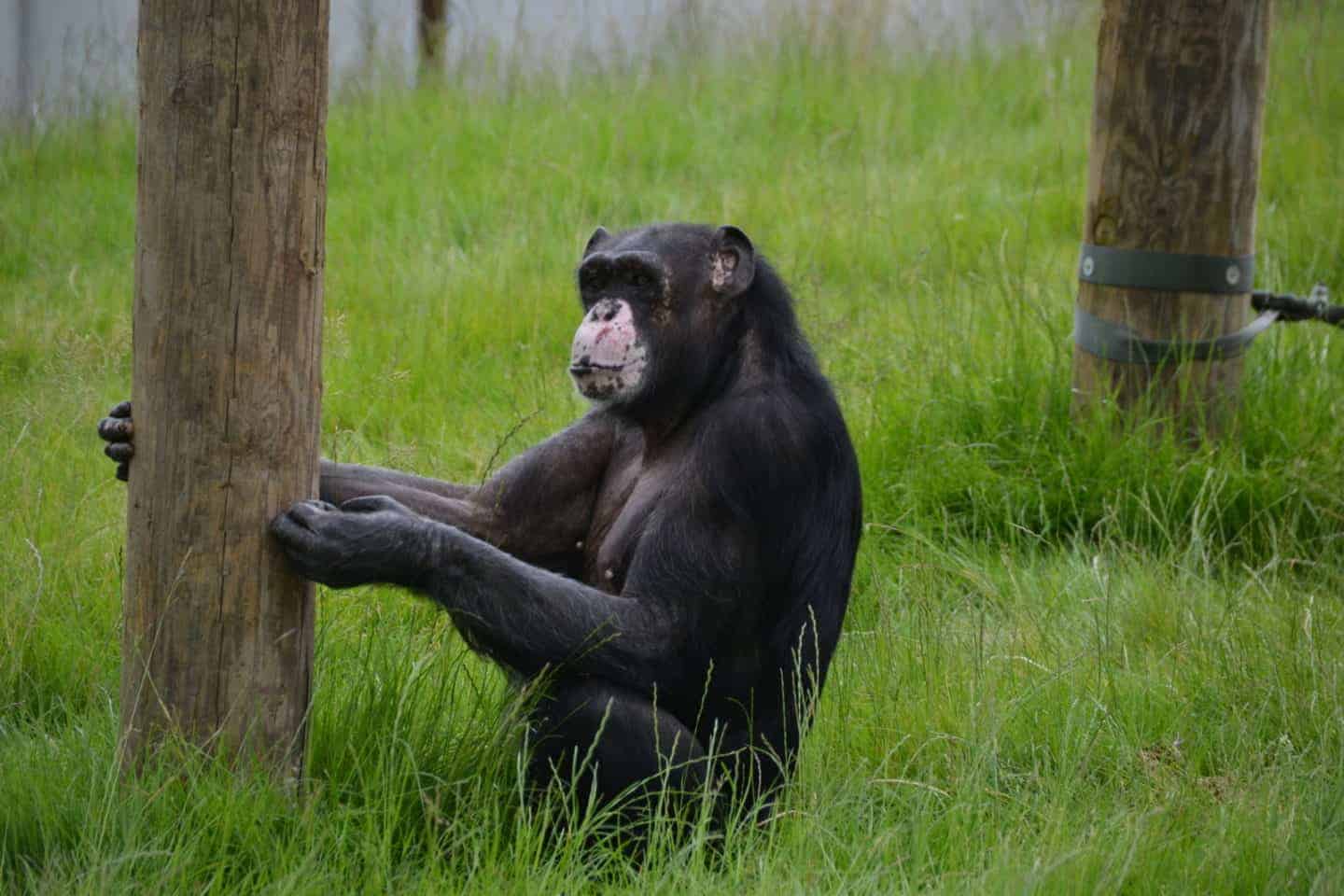 Twycross Zoo is an award-winning conservation charity that welcomes more than half a million visitors per year. Sharon Redrobe commented;
"Zoos like Twycross are living sanctuaries, playing a vital role in conservation, as many species across the world face an extinction crisis in the wild. By providing a symbolic 'ark', not only do zoos take care of endangered animals, but they participate in carefully coordinated, international breeding programmes. This vital work ensures that there are genetically healthy, self-sustaining populations to provide the potential to rewild these species in the future. The bottom line is that we need to protect, invest and support good zoos if we want the natural world to survive to face the future."
The Masterplan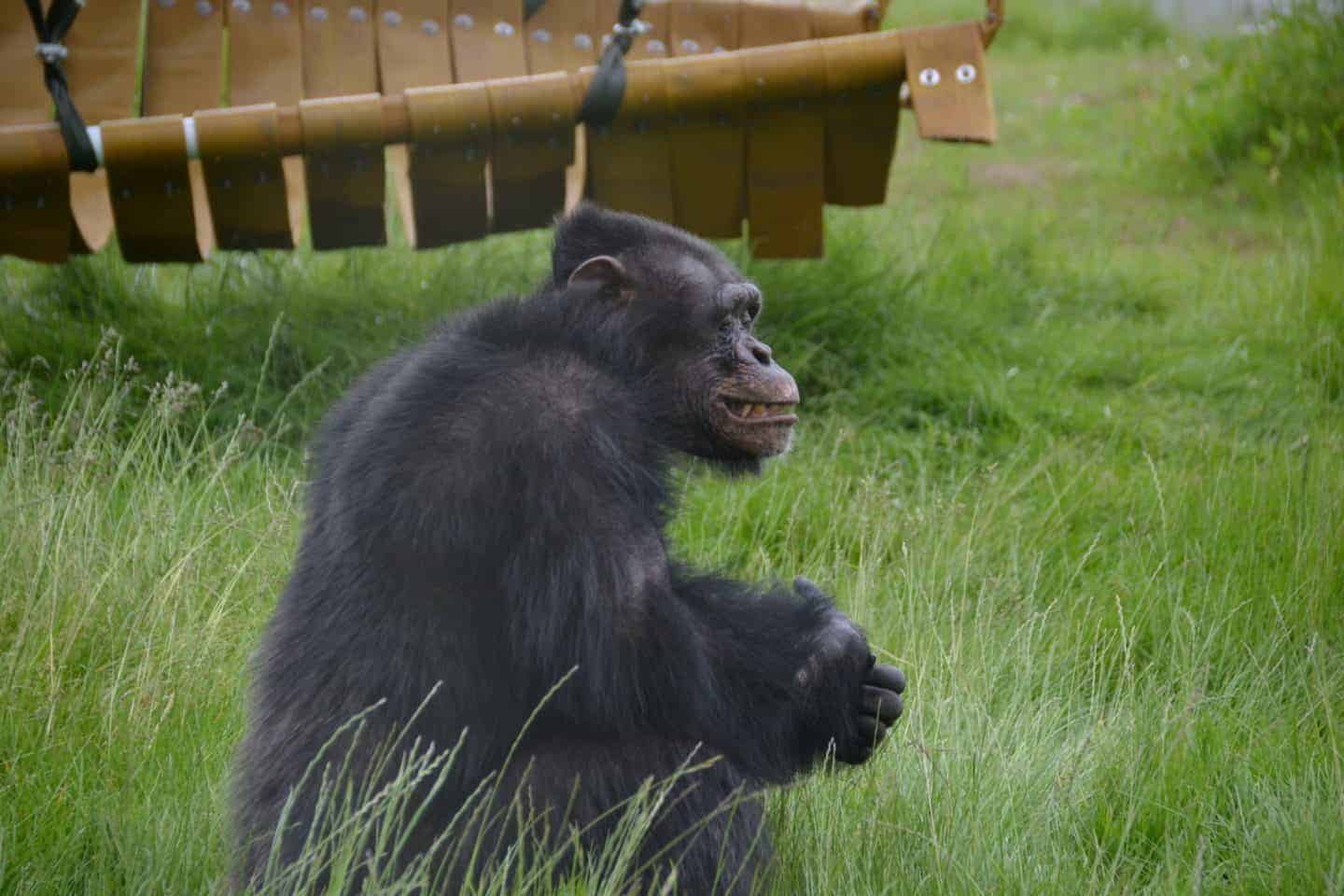 Chimpanzee Eden comes as part of Twycross Zoo's ambitious £55m Masterplan to become a national conservation organisation and world-class visitor attraction. At the heart of the ambitious development plans lies a passionate commitment to the fundamental importance of environmental education and practical wildlife conservation, which is shared by the whole team at Twycross Zoo.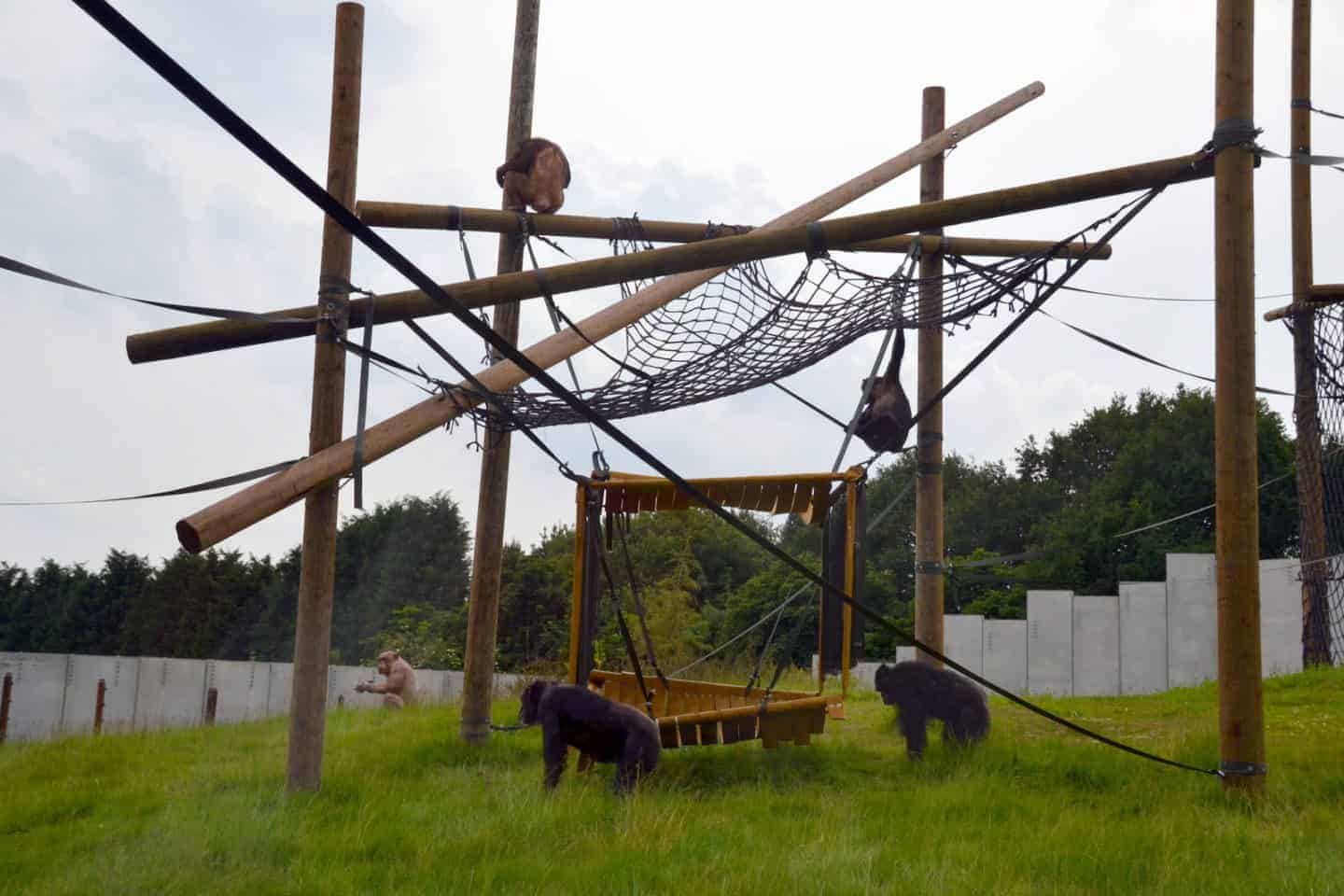 Twycross Zoo is home to over 500 animals from around 125 species and open to the public from 10.00 to 18.00, 364 days a year. For more information and to book tickets visit www.twycrosszoo.org or call 0844 474 1777.