Check out Churchill's Guide to Smarter Living and you could win an iPhone 6
We have all watched the futuristic films where everything in the house can be altered at the touch of a button without even setting foot out of the bed (for me it's the automatic blinds in The Holiday) but soon everyone can be Smarter Living with some of the great new gadgets available these days.

I was blown away when I went on the Philips festive video shoot before Christmas at their clever Hue Lighting which can be altered remotely via an App and when visiting family over Christmas I was impressed that my brother-in-law could set Sky up to record TV shows from his iPhone whilst we were out shopping!! I'm just wondering when the app for getting your ironing done whilst you put your feet up is going to be available?! Hey, I live in hope!
Trusted Insurance Provider Churchill have produced an interactive Guide to Smarter Living which let's you explore a connected phone and it's not as difficult as you might think. Before having children I would have thought that some of these were just lazy but now that time is evermore precious with little people to run around after I'm all for anything which makes my life easier and saves me time because the less time I spend doing household jobs means I have more time to spend with my children.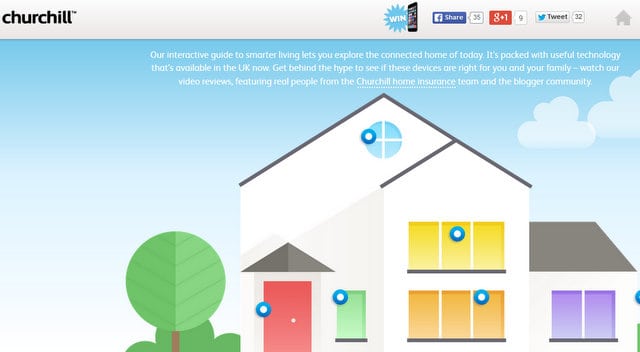 Something else changes to when you have children. You suddenly become very aware of how old you are becoming very quickly and whilst going out for a few drinks and a curry never used to mess with your waistline too much when you were younger, it does take a little more shifting post-children. For that reason I love the WiFi scales which connect directly with the phone App to help you keep on track to staying fit and healthy.
There are soooo many ideas and gadgets in the guide that I love but I'll let you look at find out for yourself. Also if you check in from Thursday 22nd January you can take part in their competition to win an iPhone6. Now that's a gadget worth playing for! You might also want to check out the fab range of iPhone6 cases available at Protection Lab.
Post written in collaboration with Churchill