Preparing for half term #LittleLoves
It's been a busy week in the Mummy Matters household this week, I have been preparing myself for having the Beans all at home with me for half term, working hard at the gym, a trip to London with Bramble and even managed two trips to the cinema. Phew, after this week I am ready for a rest . . .
This week's #LittleLoves
Read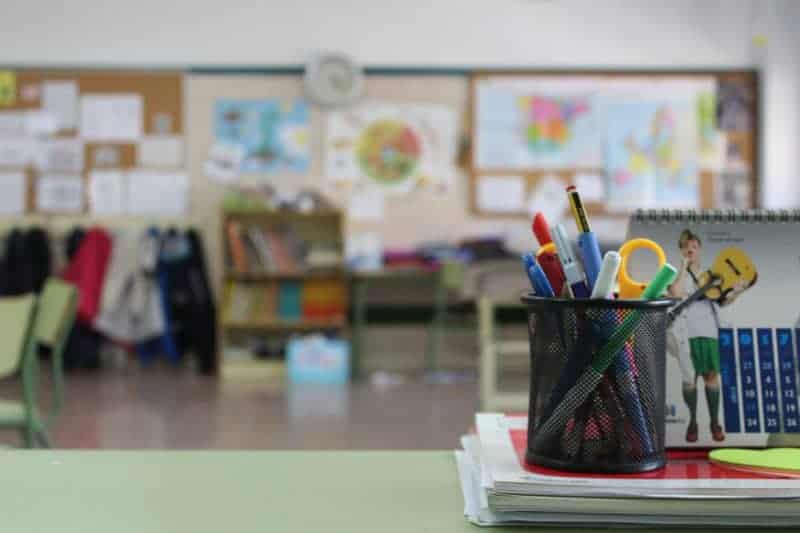 This week Simon and I had a week of parent meetings for Lillie, Ollie and Albie so we had the opportunity to sit and read through all of their school books from October to date. Once again we were extremely proud of their efforts at school, they are all working really hard and are keen to learn.
Lillie lacks confidence in her abilities but once she realises she can do it, she sails through with ease. Ollie is a competitive learner; with himself and his friends so he is always striving to do better. This sometimes means that he misses important steps so he needs to slow down and double check his work. Albie is doing very well academically, he works hard and picks things up quickly but he too needs to build his confidence as he waits to be told what he needs to do next rather than being assertive and moving on himself.
Watched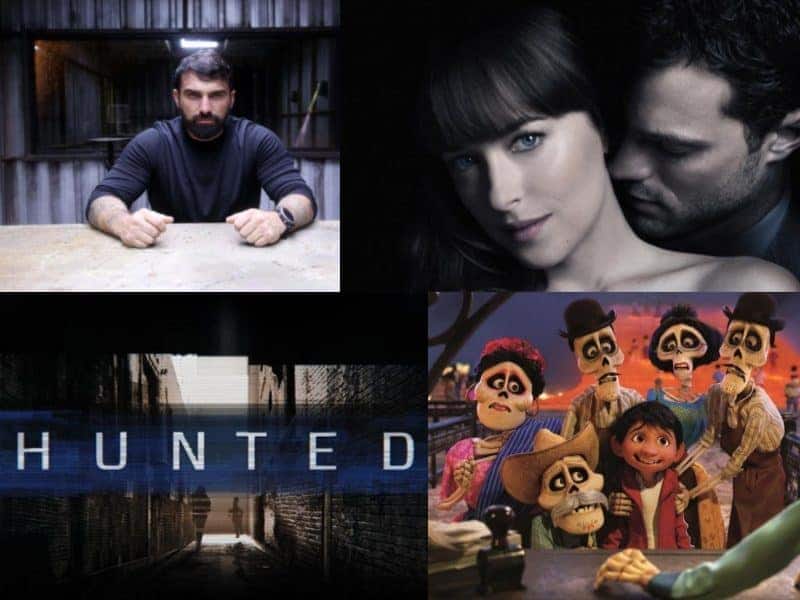 This week saw the finals of two of our favourite programmes;
SAS Who Dares Wins
Hand on heart I know I couldn't do either of these but I do love to watch them. Ant Middleton and his team have my full respect, you can only begin to imagine half of what they have been through in their lives. Simon and I fully agreed with their decision to have joint winners as both Jonathan and Matt remained strong throughout the series.
Hunted
This is one of our favourite TV shows which always keeps us on the edge of our seat. From the very beginning we were backing Alex and loved watching his personality develop after he parted company with his Dad. It was so nice that they were reunited for the final push together and sailed away as winners.
Fifty Shades Freed
On Friday night I had a girls' night out to the cinema with my Mum, Michelle and a couple of friends to see the last in the Fifty Shades trilogy. I know these have quite the 'marmite' effect but I have been a fan from reading the first book right through to the end of the last film. It's a long time since I read the books so I can't quite remember whether the film stayed true to the book. Personally I felt it had a really good storyline, lots of beautiful scenery (on their honeymoon) and just the right amount of naughtiness.
Coco
I don't normally spend this amount of time at the cinema but yesterday the Beans and I went to the cinema with Michelle. We all LOVED this film and in Ollie's words "it was a very sensitive one" by which he means we were all nearly in tears towards the end. It is a beautifully written movie which addresses the issue of losing a loved one and where they go when they pass over. The children were all able to explain to me what they had seen and how they understood it which was very touching indeed.
Heard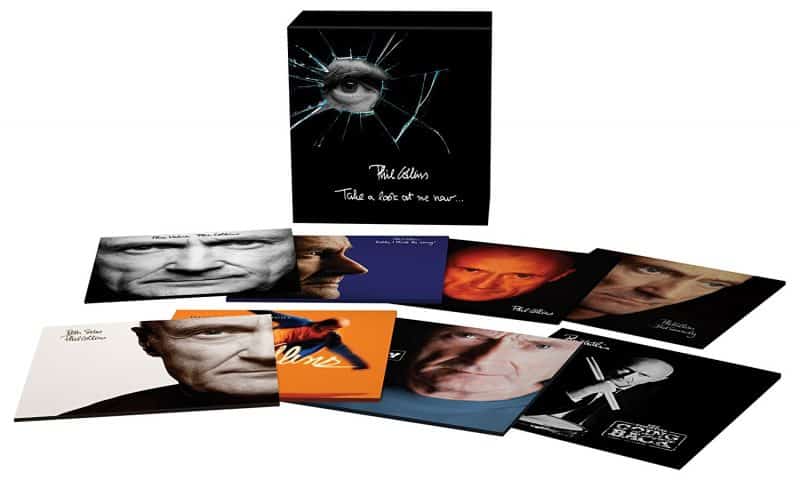 This week I have been listening to my Phil Collins collection. I have been a huge fan of Phil Collins from a very young age and was over the moon to find an 8 CD box set in Asda for just £15 a couple of weeks ago. Although I already had a couple of them, some where on LP or cassette (yes I am THAT old) and so it's been brilliant to be able to play them again.
Made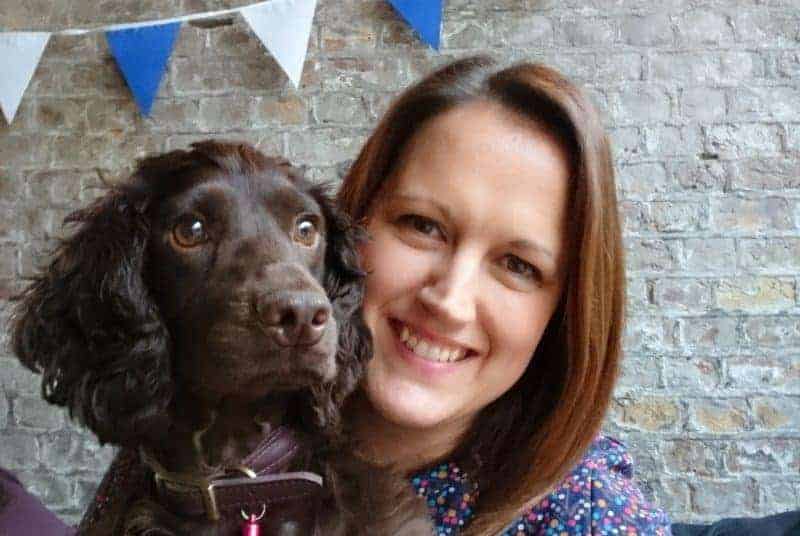 On Thursday I made a trip to London with Bramble for a blog event. In the days leading up to the event I was extremely nervous about travelling by train with him but I needn't have worried. Bramble was an absolute star, he was understandably quite excitable and anxious at the train station with so many smells, people and noises but once on the train he settled well and slept at my feet. I'll be telling you more about the blog event soon but for now I can tell you we had a brilliant day together. One thing I noticed on our journey to and from was how people's faces changed from blank commuter stare to a softened face which spread with a smile the moment they set eyes on Bramble. Perhaps there needs to be more dogs on trains to spread a bit of joy!
Wore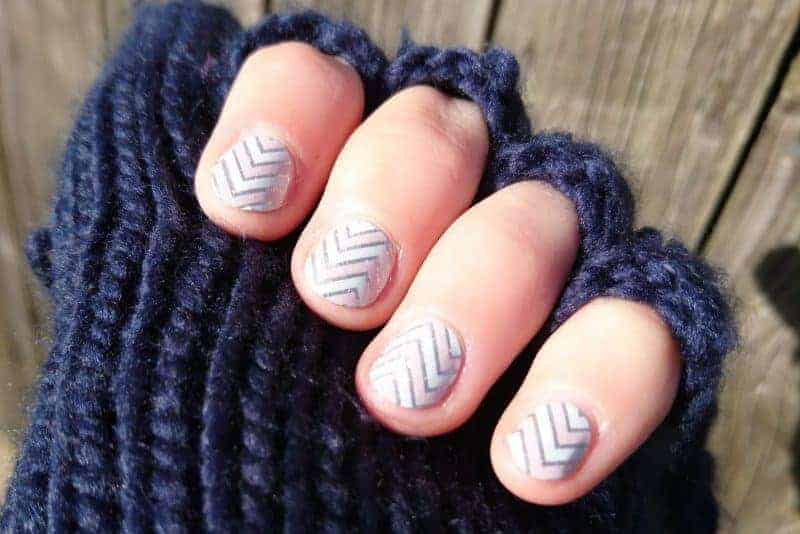 Jamberry Nail Wraps! On Tuesday I went to my first Jamberry party at my friend Karin's house and had a lovely evening. We played fun games, enjoyed food and drink, lots of giggles and I came away wearing a pretty set of Jamberry Nail Wraps which have received lots of compliments throughout the week. I can't wait until I receive my new sets so that I can start playing with them myself. Have you ever tried Jamberry?
Lastly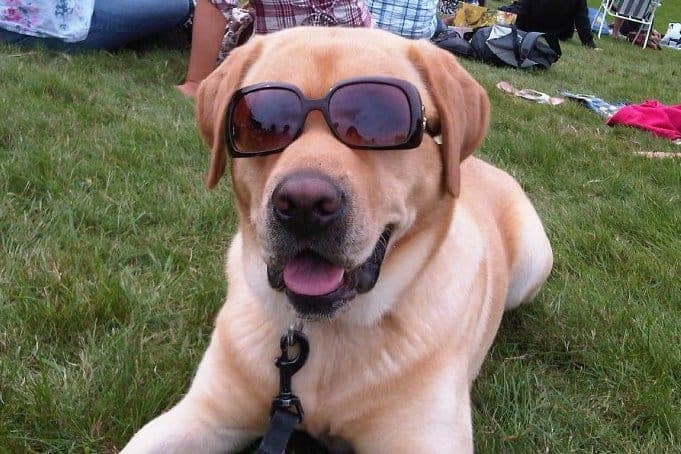 Today began with the sad news that my Auntie and Uncle lost their beloved dog Oscar. Oscar was an 11 year old Labrador puppy, they never really grow up do they? He had swallowed a rope toy and needed surgery to have it removed. Sadly he had peritonitis and despite the vets best efforts went to sleep this morning. Naturally my aunt and her family are very sad indeed, anyone who has lost a pet knows the pain their passing leaves. Oscar was a lovely boy who we have watched grow from the most gorgeous puppy into a big boy who was always excited to see you. Sweet dreams Oscar, love you lots xxx