Buying a TV Bed
My bedroom is my little sanctuary. A place where I can go and escape with a good book or even go and watch the TV all by myself with a nice glass of wine in the evenings if I fancy it. I used to love a lazy evening watching the telly in bed or having a movie marathon. Our old TV used to be balanced on a stand, and it never seemed to be in a comfortable position to watch.
TV Beds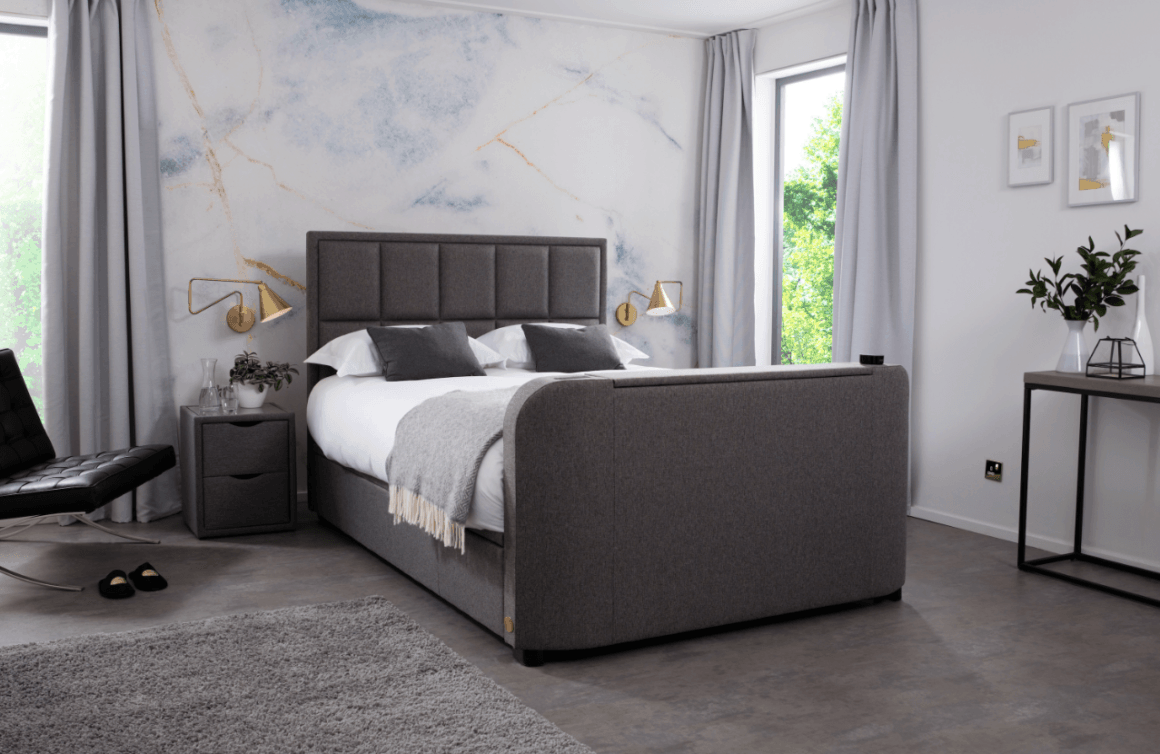 I would have loved a TV Bed; I would still love one! You must have seen them before. The ones where the TV is contained within the footboard of your bed – that magically appear from nowhere, pretty cool, eh?! They are now very swanky with flatscreens and smart TVs that would give you the perfect view from the comfort of a warm, cosy bed.
How do they work?
The TV Beds are controlled and lifted electronically from inside the compartment at the foot of the bed; you will have an up and down button. Each one features a safety system that cuts off the power and voltage to the television once it has been lowered back down into the foot of the bed. These luxury beds come in various styles and fabrics, including leather – and colours to suit your room, including different sizes.
DVD and BluRay Players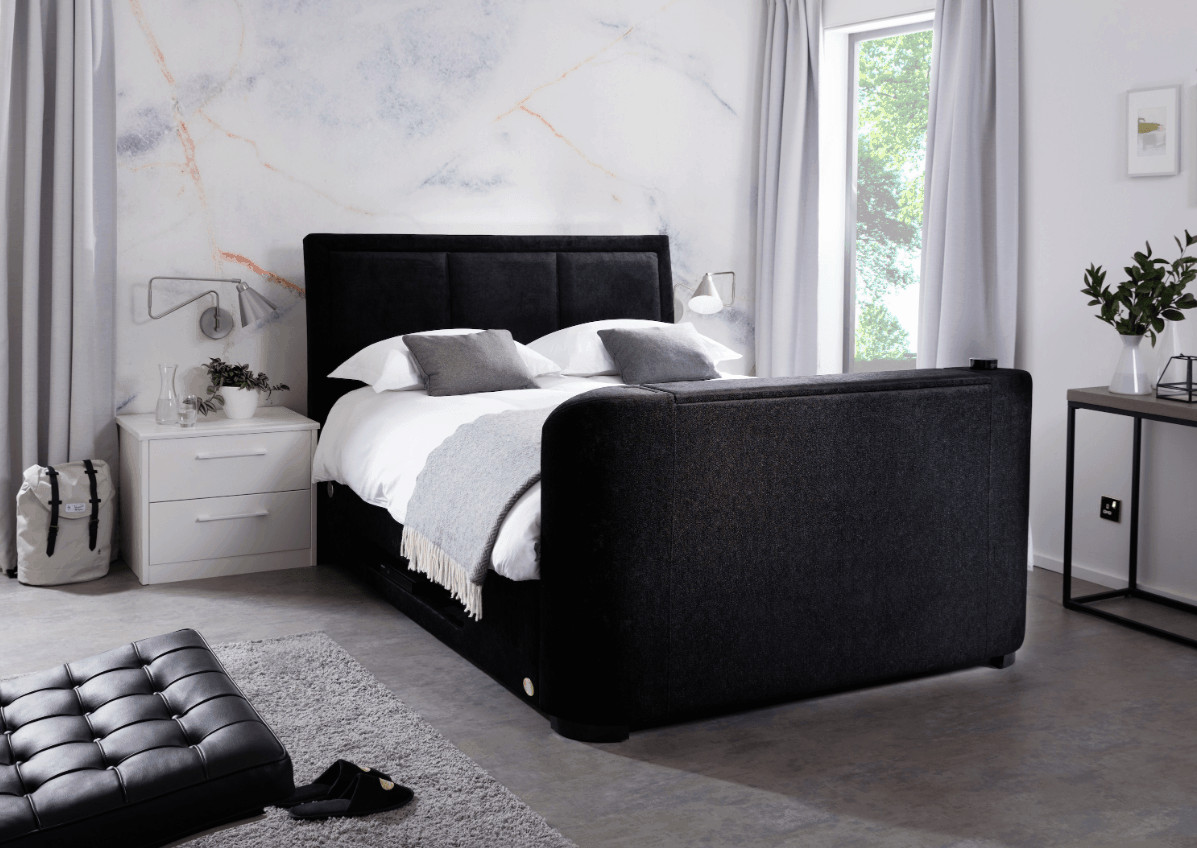 You could even choose a TV with a DVD or BluRay player installed, although most of us have Smart TVs and Netflix subscriptions nowadays. My husband and I often binge-watch series once the children have gone to bed, and I will admit to nodding off on the sofa often, just before a film is about to end! A TV Bed would be a lovely addition for us. I love the way that they tuck away, neatly out of sight.
Single Beds
They are also available in single beds, so if you have a little avid gamer, just imagine how thrilled they would be to have one of these in their bedroom. It is space-saving too if you have a small bedroom as there is no need for a TV stand.
If you are thinking of getting a TV Bed, do have a good look online to see the style that would suit you, they are installed by experts for peace of mind and come with a warranty.