I have enjoyed baking for as long as I remember; my Mum taught me to bake when I was little, so it stands to reason that I have taught my own children to bake too. When I was younger I used to prepare my cake batter the traditional way, you know . . . a good old wooden spoon!! But let's face it, mixing with a wooden spoon is very labour intensive and time-consuming. Plus, I was never convinced that I had all the ingredients blended properly, so now that I'm an adult (and a bit lazier), I have embraced electric mixers. I have tried all sorts over the years, from blenders to hand-held, folding and most recently, the VonShef Stand Mixer. I have been turned, turned, I tell you!
VonShef Stand Mixer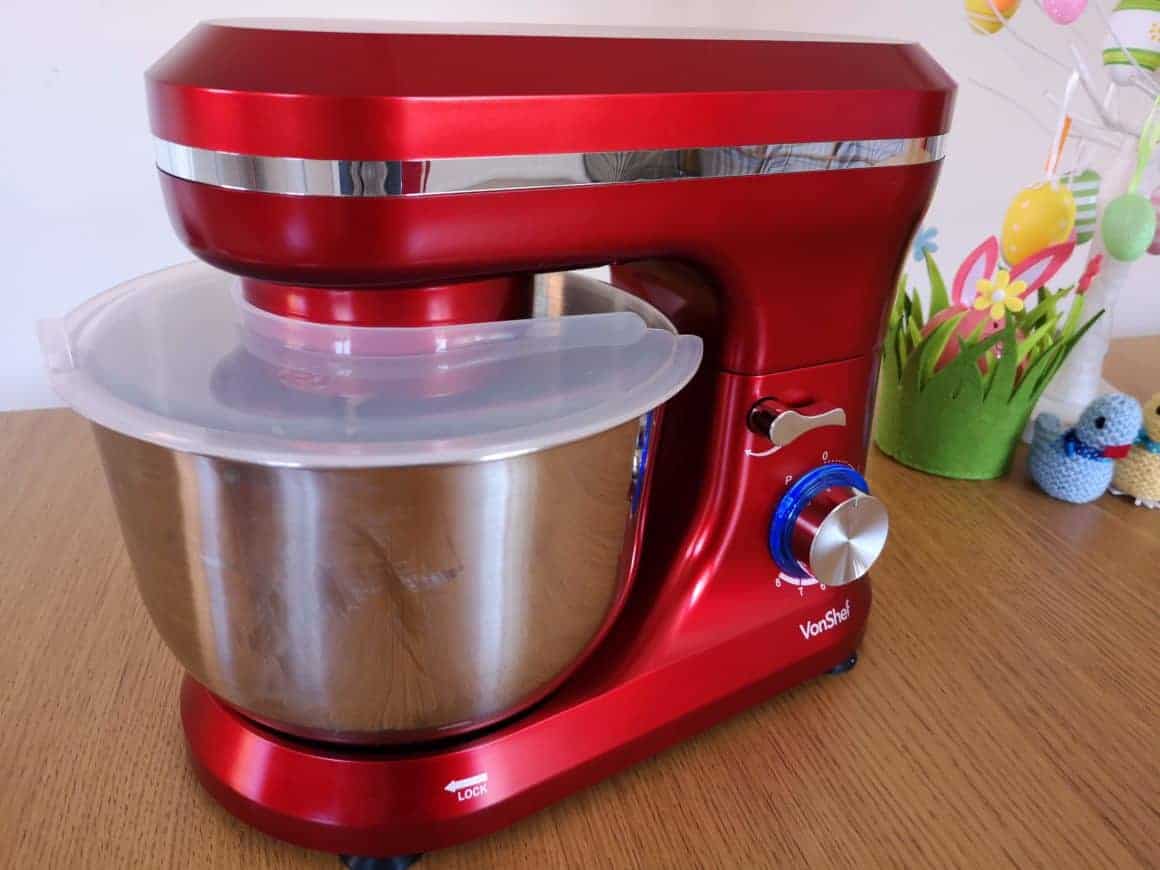 We received the Red Stand Mixer 1000W to review on the blog. I loved it from the moment I took it out of the box. It came well packaged, with full instructions on setting it up (although it was pretty self-explanatory).
What's in the box?
Red Stand Mixer
Large 4.5L stainless steel bowl which locks into the base of the stand mixer.
Bowl cover/splashguard
Stainless steel dough hook
Stainless steel beater
Stainless steel balloon whisk
Instruction booklet
First Impressions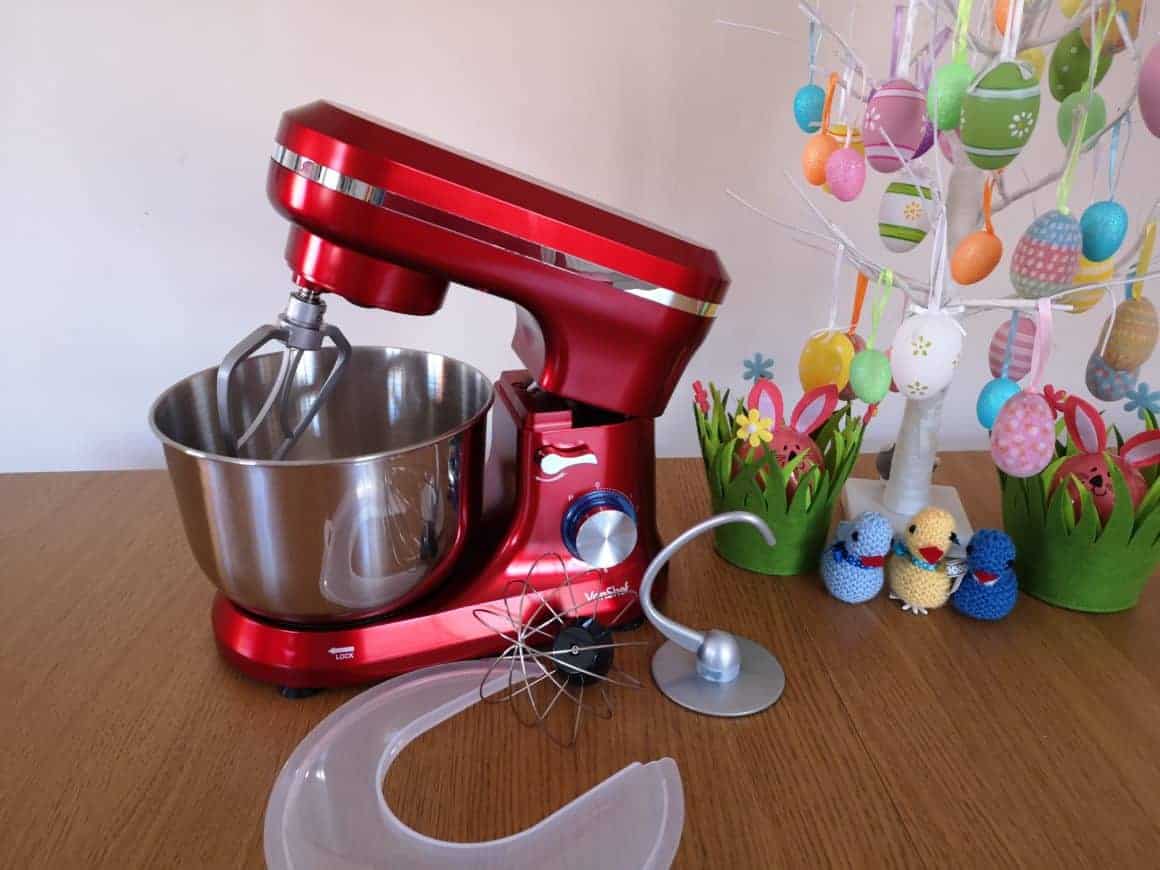 Setting up the stand mixer was rapid and simple to do. The stainless steel beater attaches similar to replacing a lightbulb; you just push it in and twist it to lock. Once you have added the ingredients and locked the tilting head into place, the blue light around the speed dial will light up to show you are ready to start.
There are 8-speed settings to choose from and a pulse function so you can select the most appropriate function for your recipe.
Simple Cleaning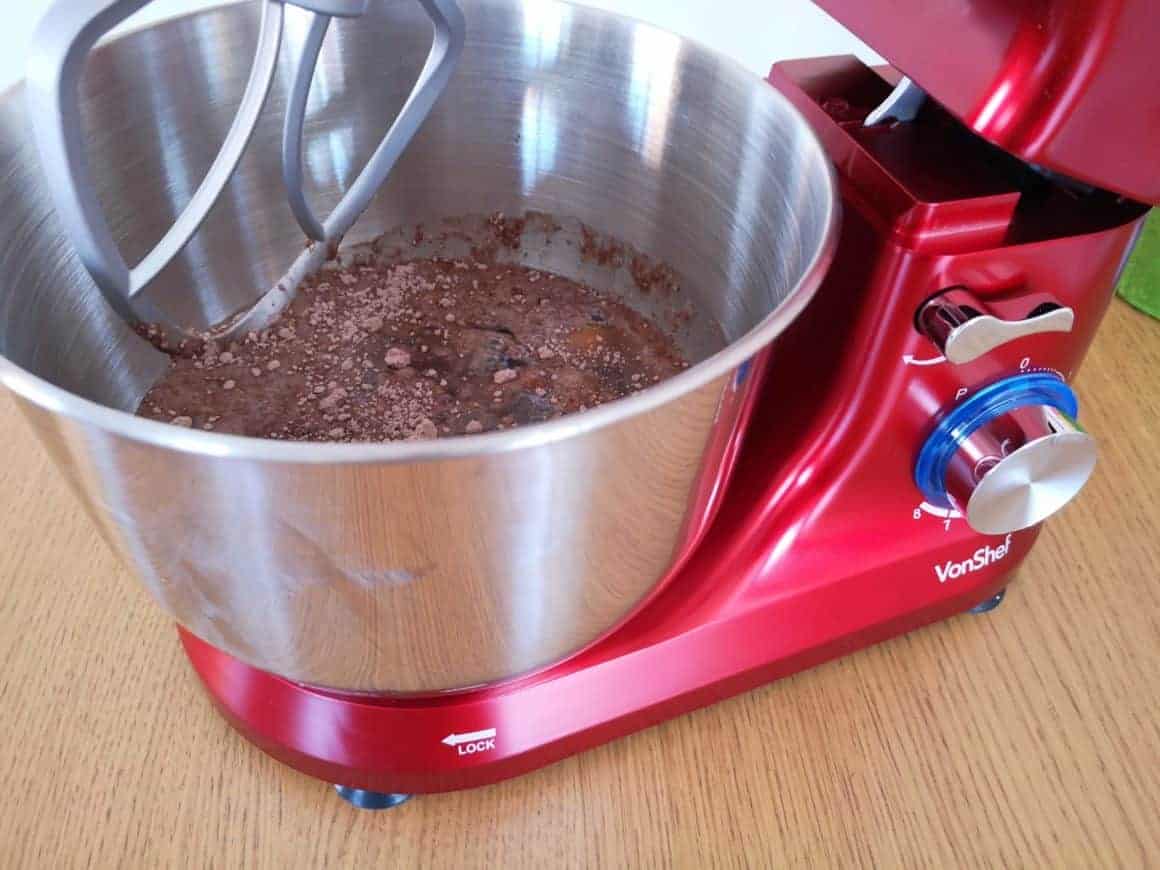 Unfortunately for us, our dishwasher has broken, so it's back to manual washing and drying, but for those of you with a fully functioning dishwasher, you'll be pleased to hear that cleaning the stand mixer is very simple. All attachments and the bowl are stainless steel which makes them dishwasher-safe.
Peace of Mind
The VonShef Stand Mixer comes with an Extended 2 Year Warranty, but you must make sure that you register the warrant to activate it.
Final Thoughts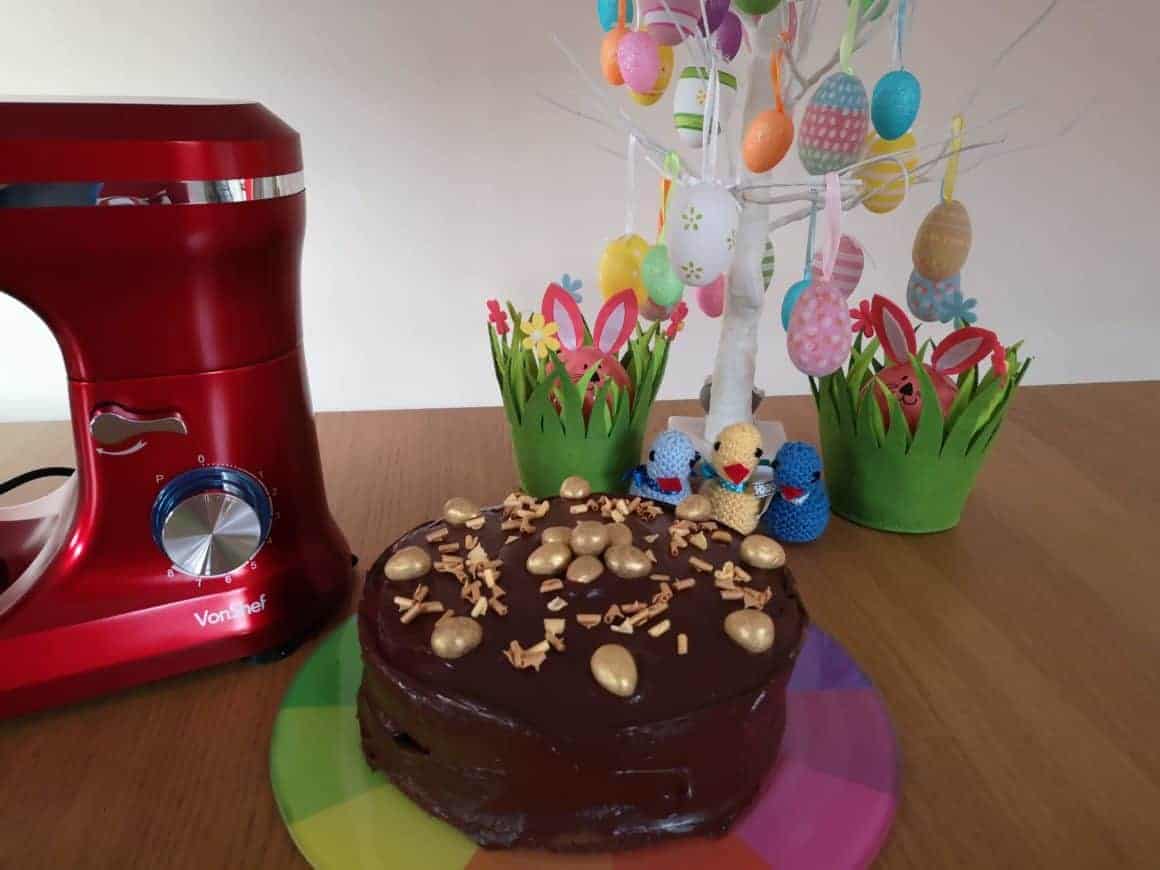 We began using the stand mixer at Easter to bake a scrummy chocolate cake and have since used it to bake cakes for my birthday, Mum's birthday and Simon's birthday. I haven't ventured into desserts and the dough hooks yet because, quite frankly, I'm not sure where to start with that kind of baking, but perhaps this is something I can work on this year. Lillie has been doing a cookery course at school and is becoming quite the little baker, so perhaps she can teach me a thing or two. The stand mixer has been so easy to use; I love the speed settings and how thoroughly it mixes.
The only thing that has put me off buying a stand mixer in the past is their size because I struggle for cupboard space, but it's amazing how you can reorganise and make space when it's for something you really love!