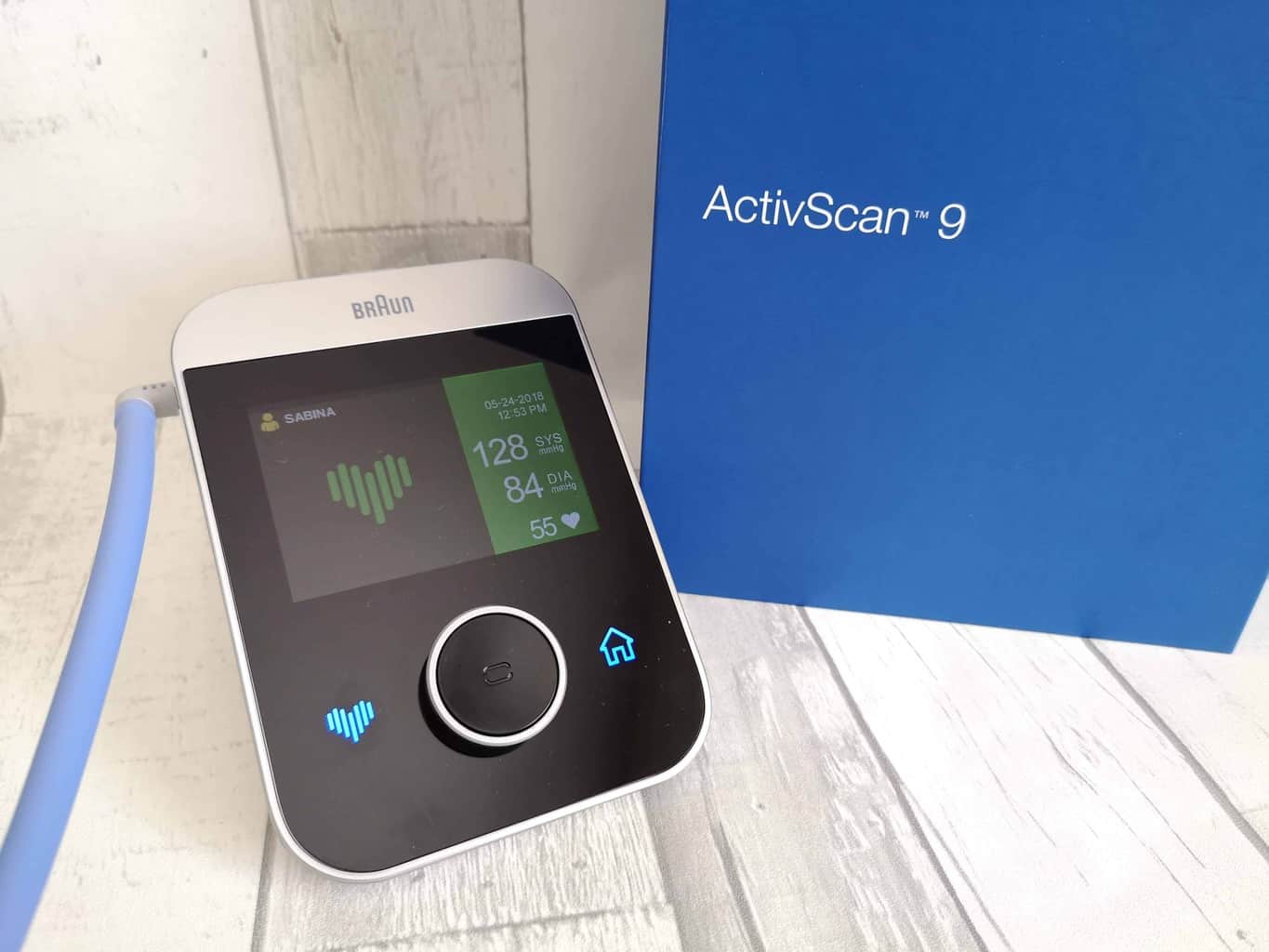 Braun ActivScan 9 – Our Blood Pressure Results
We have been using the Braun ActivScan 9 Blood Pressure monitor for a little over a month now and the results have been very interesting. More so for Simon than for myself, read on to find out more.
My Blood Pressure Results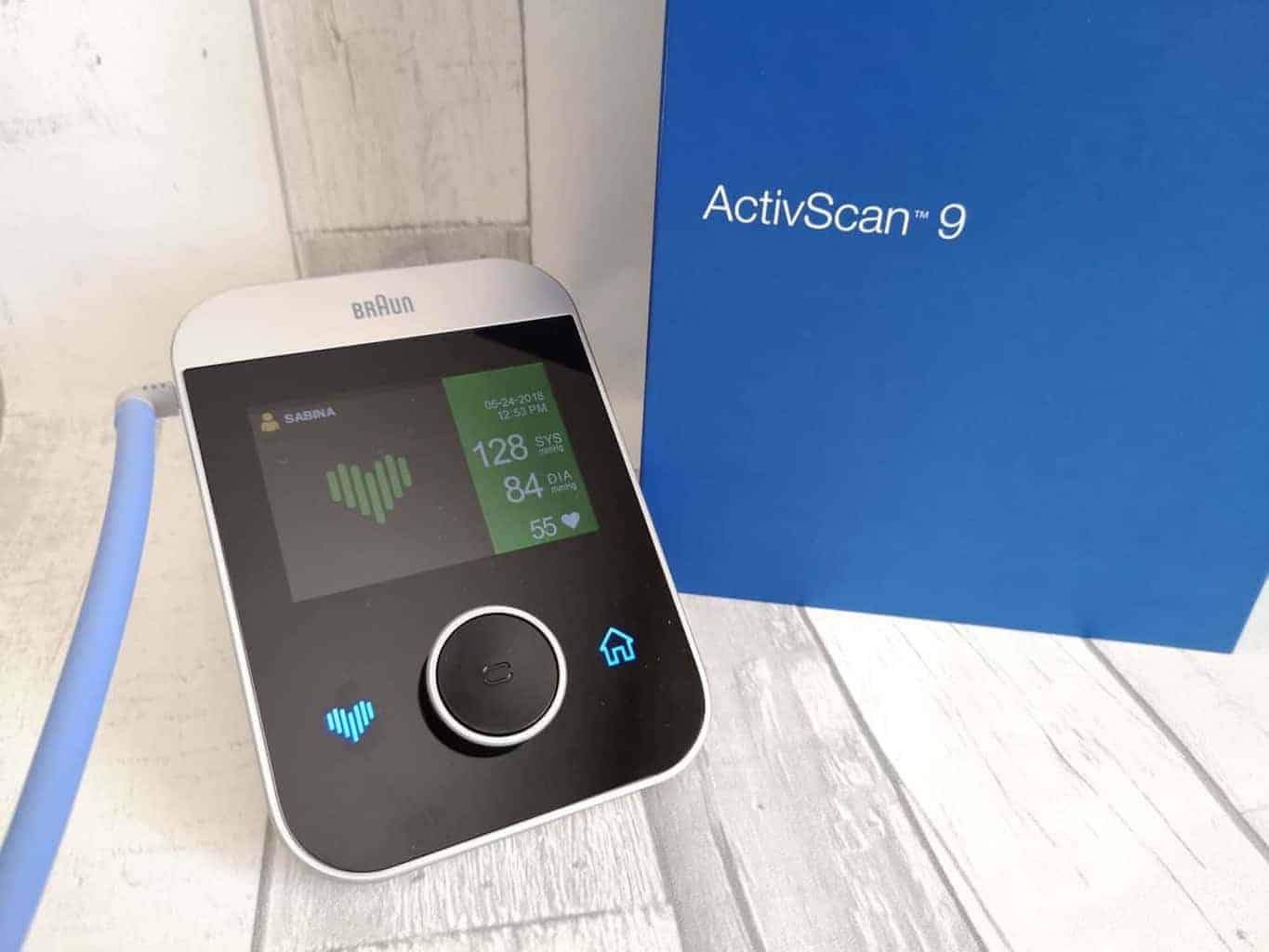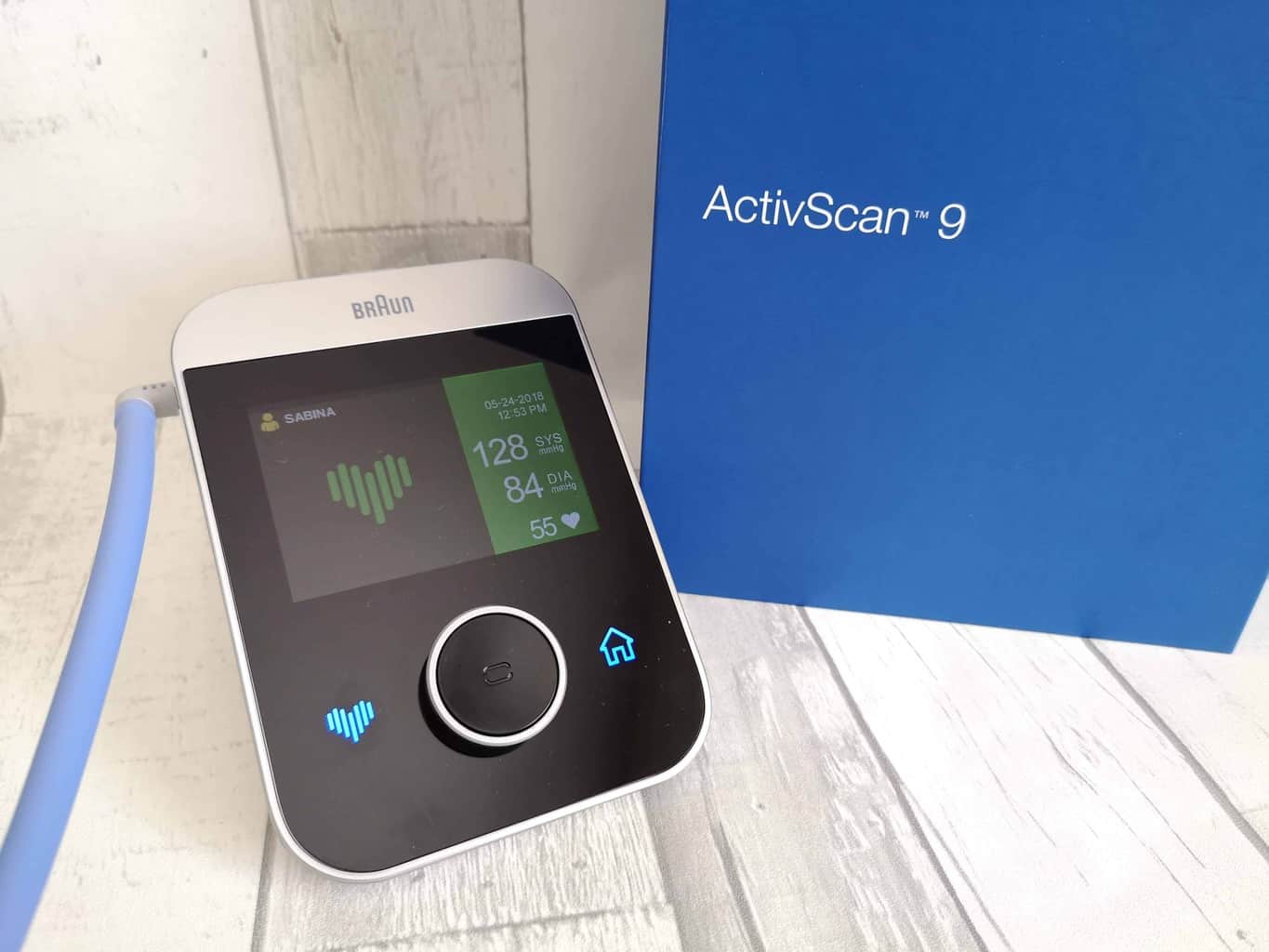 Throughout the month my blood pressure has remained steady and 'in the green' apart from one evening after treating myself to a curry and two large glasses of wine. Those little treats put my blood pressure into the yellow zone which means 'mild hypertension'. My readings only tipped me into the yellow by one point on my Systolic measurement so I wasn't too worried.
Simon's Blood Pressure Results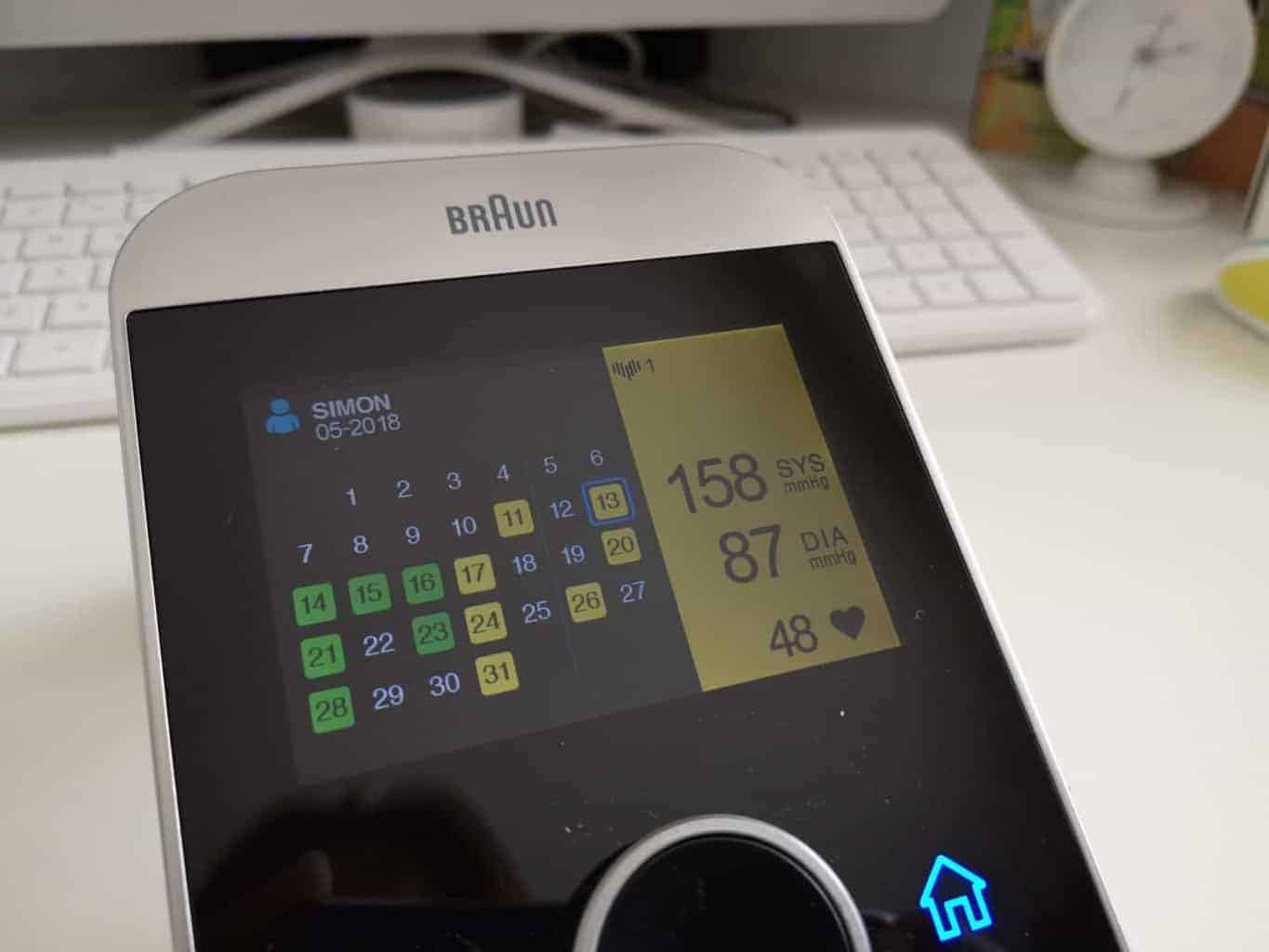 In the past month, Simon's results have shown more days with mild hypertension than normal blood pressure despite his resting heart rate being very low. Something which his Fitbit records daily and to date he has been using that as his indicator that all is well and good. On two occasions at the very beginning of our monitoring his Systolic rate was just one or two points away from Moderate Hypertension. Having access to the information on the app also means that if he is concerned at any time he can show the result's to his GP who will have an accurate picture of what has been happening.
Over the month Simon has worked hard at the gym and has lost over half a stone in weight, we have both cut out alcohol at a weekend unless we have had a celebration to attend, he has also taken up cycling again during his lunch break which helps to keep his heart and blood vessels in good condition. I think when you have small children, stress is always going to be one of those factors that you have to learn to live with however, as a couple we have worked harder to take over when we can see the other is about to lose their cool. This of course, has also resulted in less arguments with the children so it's better all round.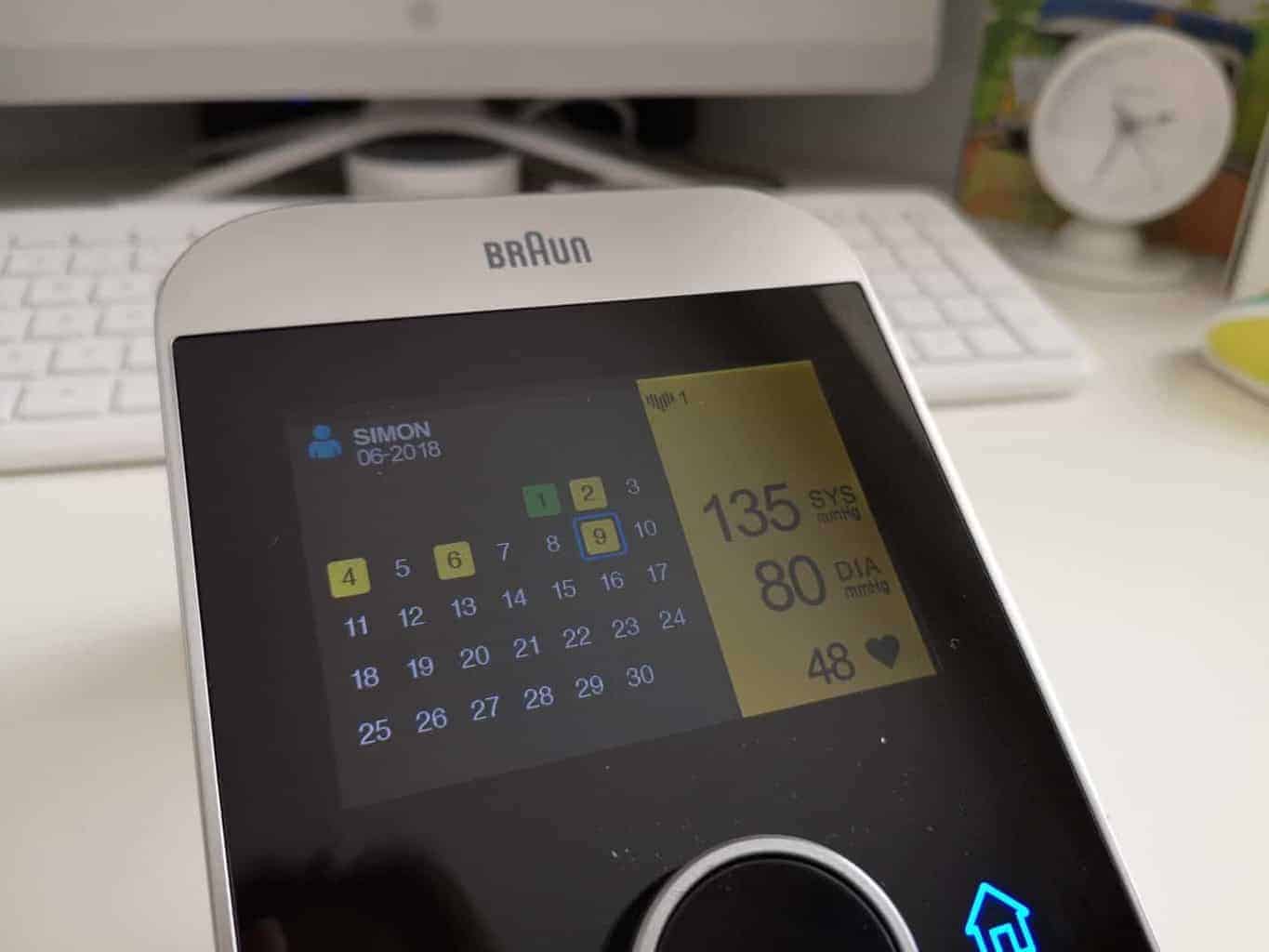 Diet-wise Simon has reduced his caffeine intake to just one coffee a day, whereas before he would drink coffee throughout the day and he has increased his intake of fruit and vegetables. We are also making the effort to eat earlier in an evening so that our food has time to digest properly before bedtime which is healthier all round.
Daily Routine
Since the Braun ActivScan 9 is so quick and intuitive to use, it has easily slipped into our daily routine without any trouble. We leave it in the lounge so that we can check our blood pressure in the evening. When taking your blood pressure it is important to remember these following tips to an accurate measurement;
Relax – ensure you relax for 5 minutes before taking your blood pressure.
Position – sit in a comfortable chair with your feet on the floor, lower back supported and legs uncrossed.
Cuff to heart level – when placing the cuff on your arm ensure that you position it 2cm above your elbow in line with your heart.
Limit caffeine – drinking tea, coffee, cola or other caffeinated drinks within 30 mins of taking blood pressure can raise your bloody pressure. Also a full bladder can boost your blood pressure.
Sit still – do not talk, fidget, laugh, cough or move abruptly once the cuff begins to inflate as this will affect your blood pressure readings.
Appropriate clothing – ensure your sleeves are not tight so as not to constrict your blood flow, thus providing an inaccurate reading.
Cuff fit – when placing the cuff on your arm ensure that you can place one finger between the cuff and your arm before inflation.
Cuff inflation – ensure that the rubber tubing is not squashed or tangled as this can affect the cuff inflation.
What we love about the ActivScan 9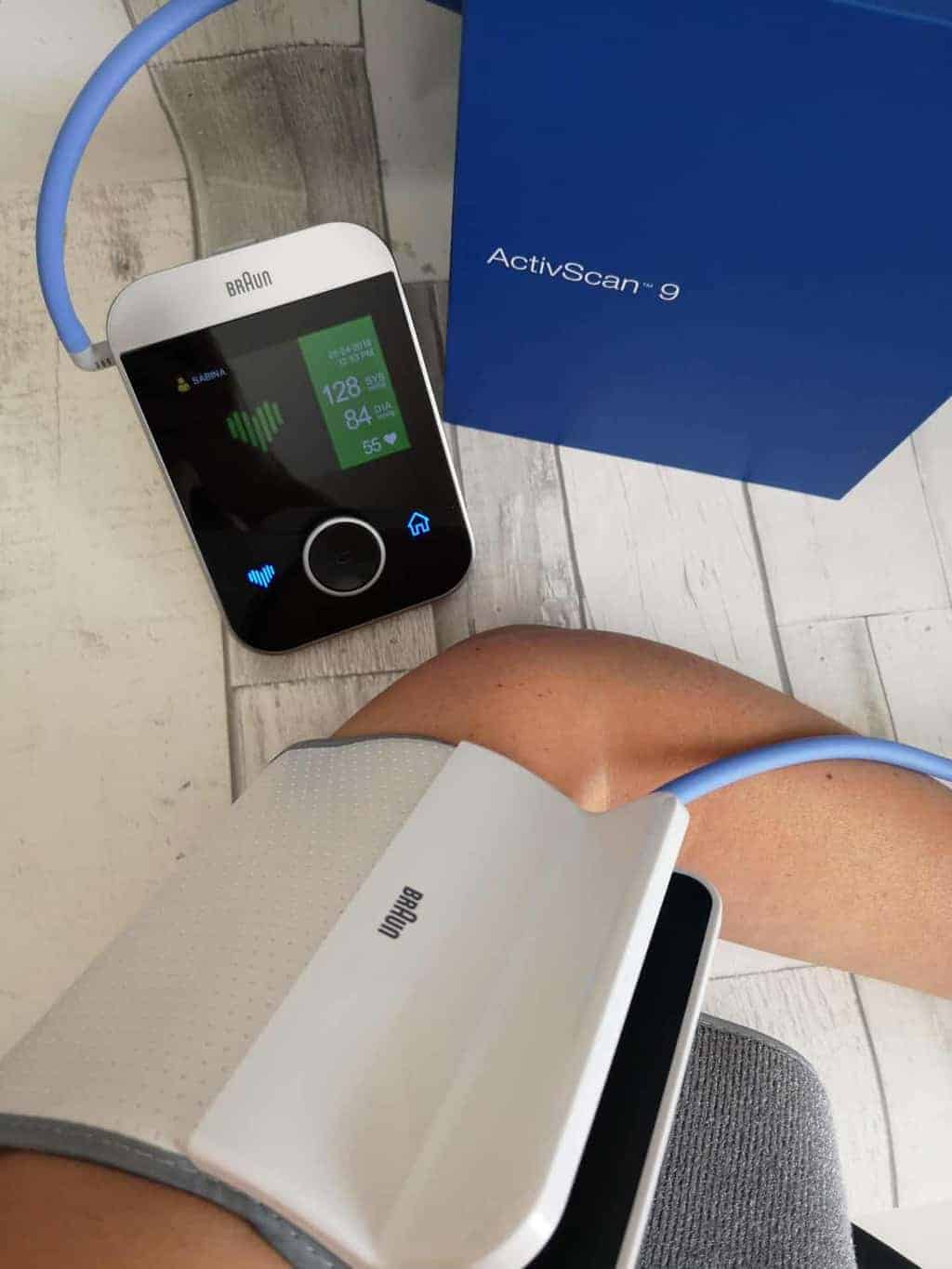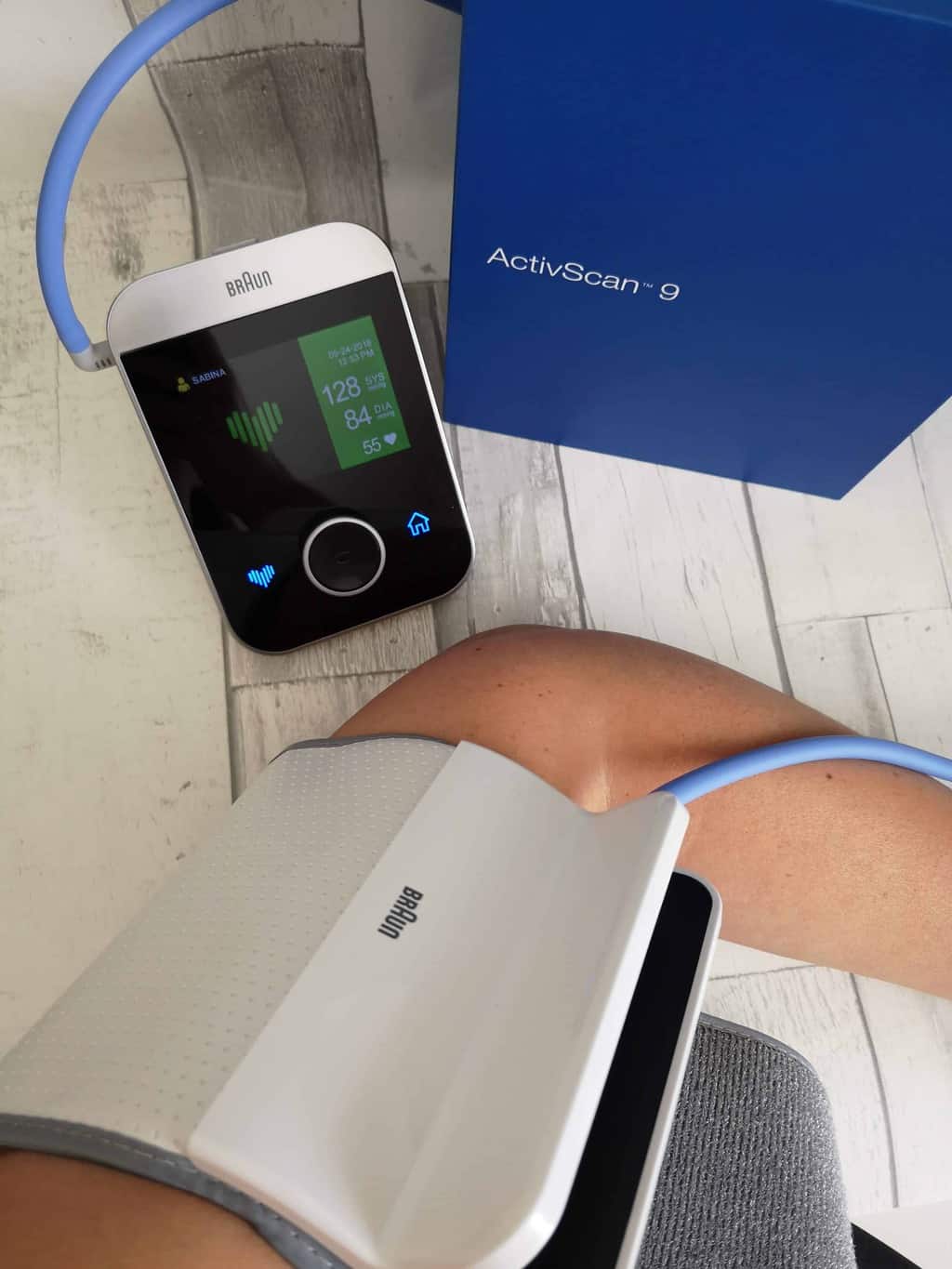 This year Simon and I have said that we want to take a more proactive approach to our health and wellbeing so that we can feel better in ourselves as well as teaching our children about the importance of a healthy lifestyle. Introducing the Braun ActivScan 9 into our daily routine has helped us to see where the changes we bring to our lifestyle affects our overall health and wellbeing.
Aside from how comfortable it is to wear and how simple it is to use, I think the best thing about the ActivScan is the simplicity of the readings with the colour coded results. You don't need to be able to read the figures to understand if your blood pressure is normal or whether you have hypertension, the second the heart logo turns from multicoloured to green, yellow, orange or red, you know the state of your blood pressure. Peace of mind made simple!
DISCLAIMER: We were given the Blood Pressure Monitor to review and record our results over a period of time. All words, images and opinions are my own and may not be copied without my permission. I have not been instructed what to write.