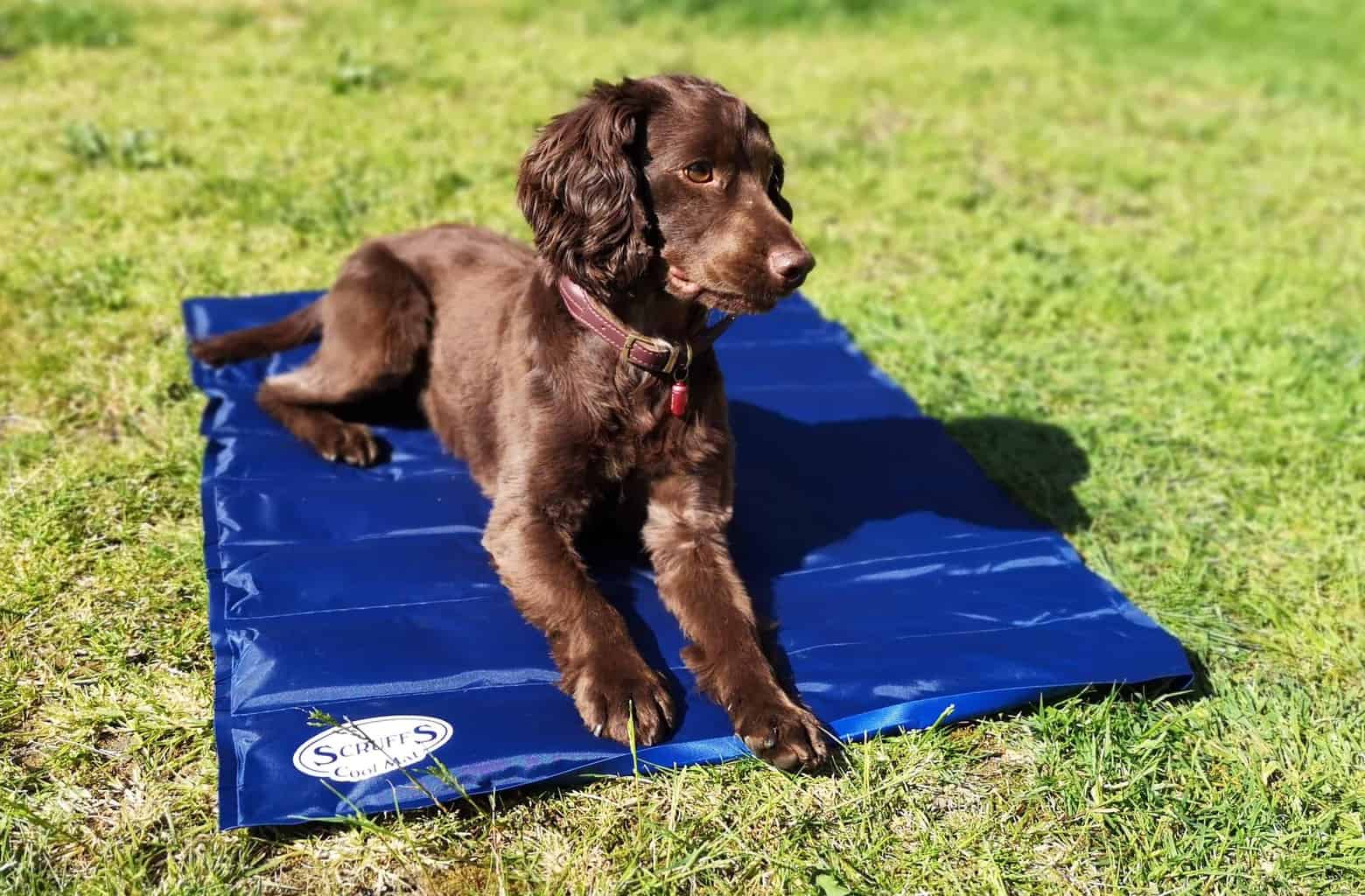 Bramble's cool with Scruffs Cool Mat
You may recall when I first introduced you to Bramble that I had a nickname for him, Tim nice-but-dim? Well, the name has stuck because he hasn't become any more intelligent since he has settled into home life. He is a lovely boy though and we love him dearly so I guess we wouldn't have him any other way.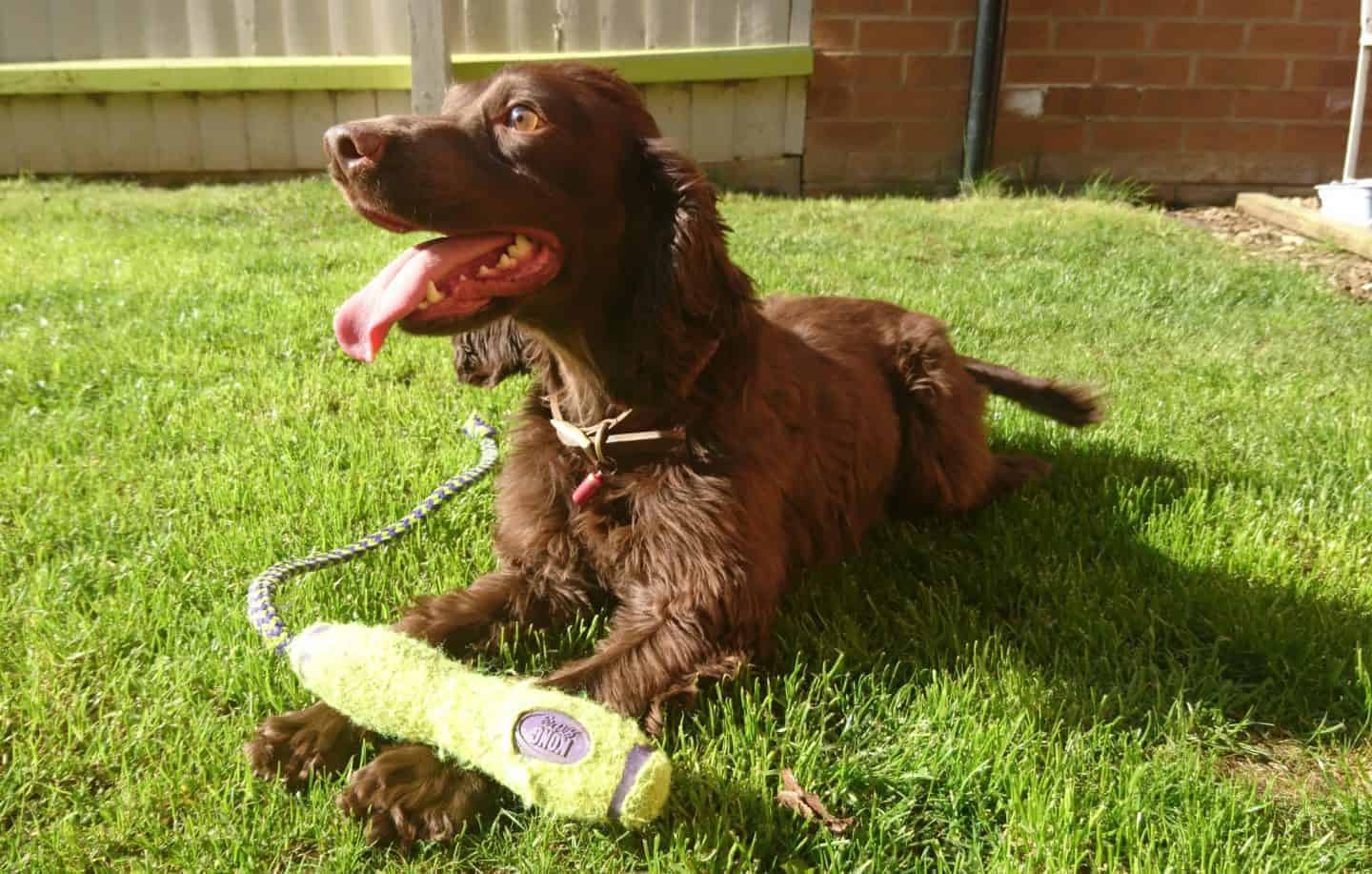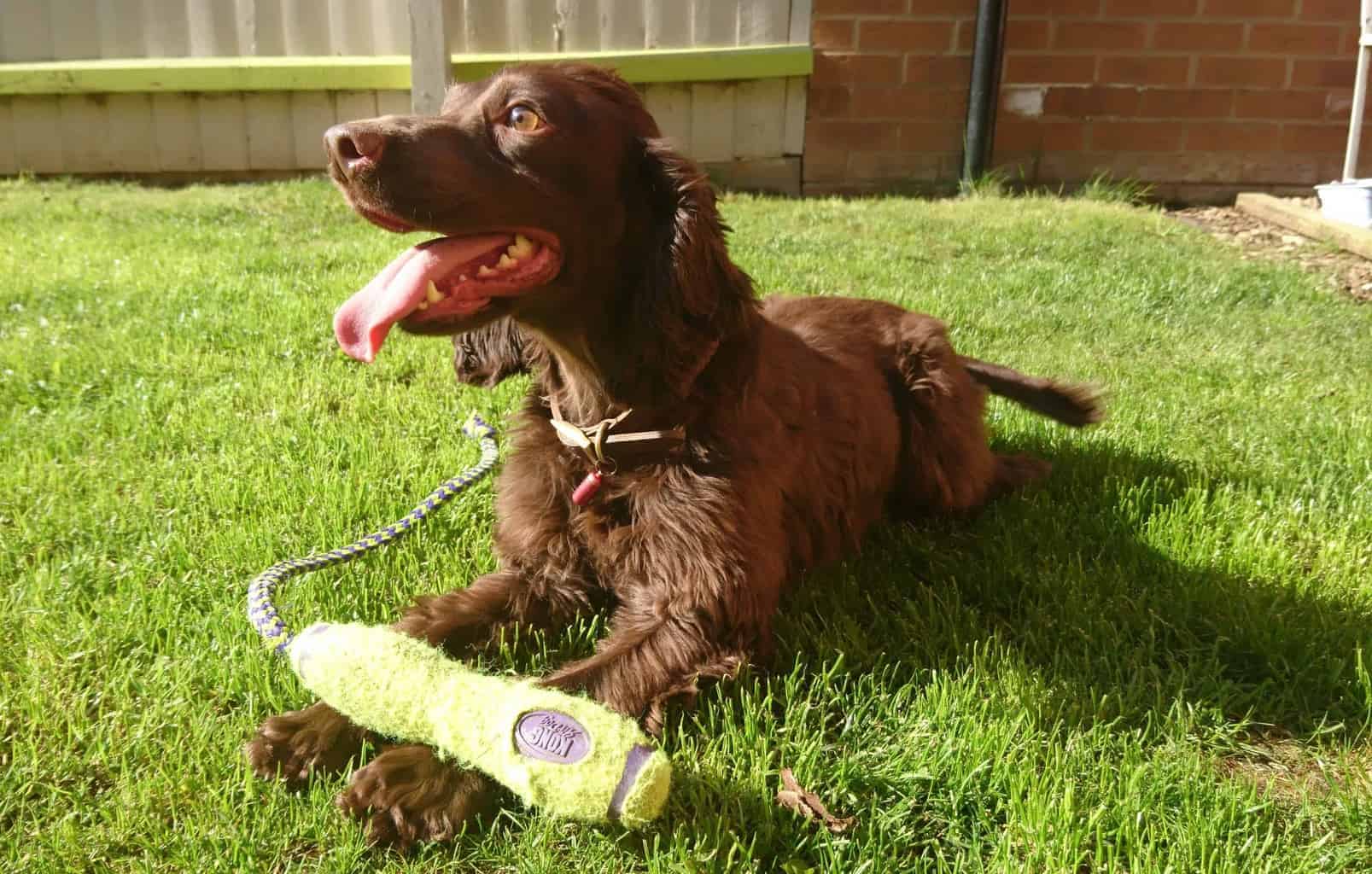 Summer's Coming
The UK has been extremely lucky in recent weeks with some really hot weather and we are not complaining. Let's just hope this year that it stays around for the school holidays too!! There is one member of the family who doesn't like the hot weather quite as much as the rest of us and that's Bramble. Our furry friend does tend to get a little hot under the collar and being 'Tim' he doesn't have the sense to stay out of the sunshine because he just wants to be wherever we are . . . . ahhhh.
Hot dog, cool solution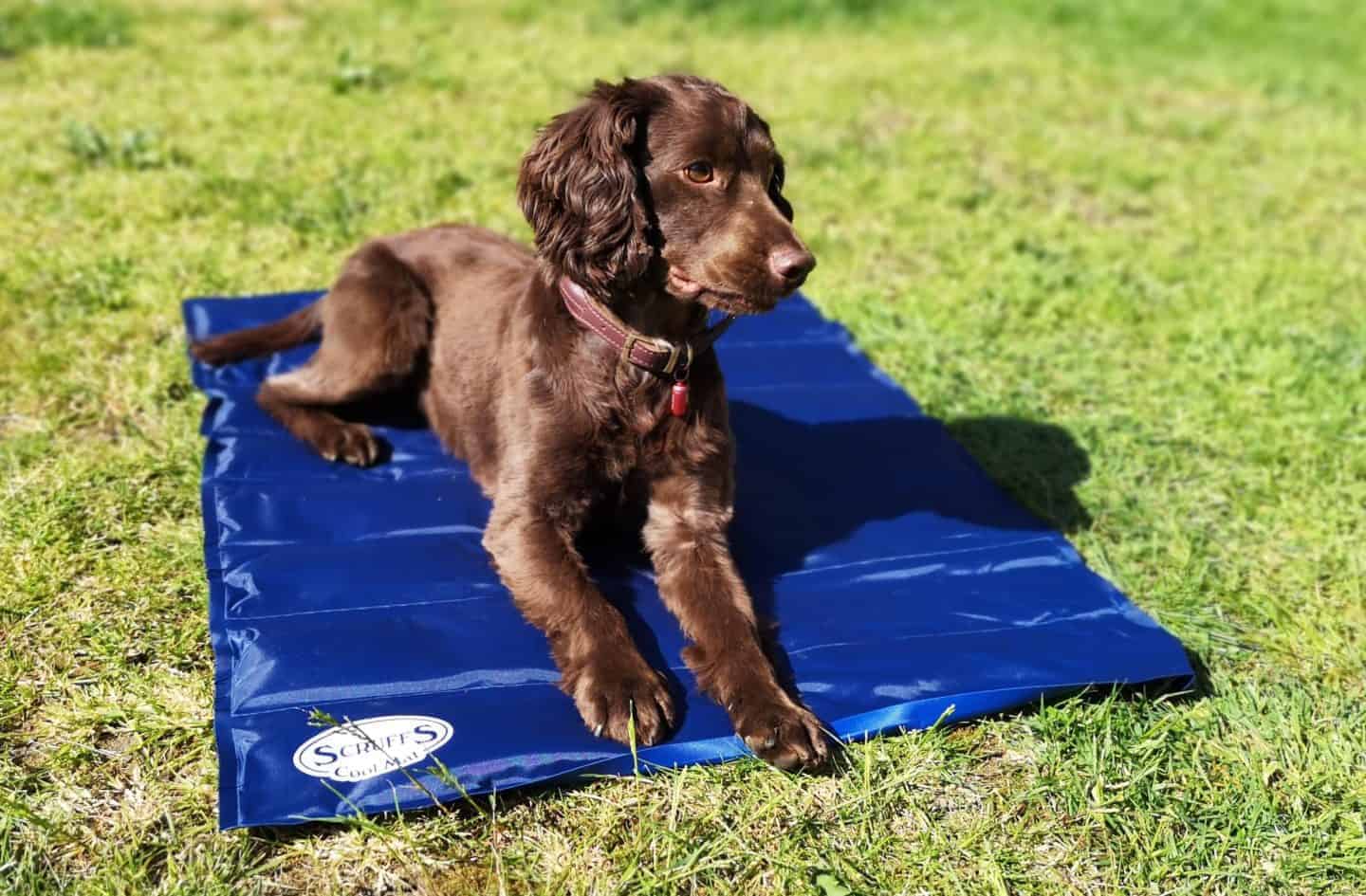 So just when we had reached the point where we thought we would have to shave Bramble to keep him cool (don't worry we wouldn't do that), an answer arrived in the form of the Scruffs Cool Mat. This is a pet mat filled with a non-toxic gel which is self-cooling mat and means the mat will be typically 5-10 degrees cooler than room temperature. As is often the case, Bramble was very suspicious of the mat when it arrived so we popped it on the floor and rolled around on it ourselves (yes I know). We left him a large moonbone to chew on which was all that was needed to encourage him to lay down and relax for a while. Once he realised how good the mat felt, he hasn't needed any further introduction. Now when the house heats up, he has his Scruffs Cool Mat laid next to his bed in the kitchen, which happens to be the coolest room in the house and will often be found sleeping soundly on his mat.
Scruffs Cool Mat
Bramble is a small working Cocker Spaniel who only weighs around 10kg, he is seen using the medium size Scruffs Cool Mat. The mat also comes in Small, Large and X-Large. When in use, the mat will stay cool for approximately one hour. In order for the mat to cool down again, simply leave the mat unused for approximately one hour and it will cool down once more. You will not need to refrigerate or freeze the mat. It has a wipe clean cover and can be used alone, in a pet's bed or in a pet carrier.
For further information on correct sizing please refer to their website for details.
DISCLAIMER: Bramble was given his Cool Mat in exchange for our honest opinion. All words, images and opinions are my own and may not be copied without my permission. I have not been instructed what to write.