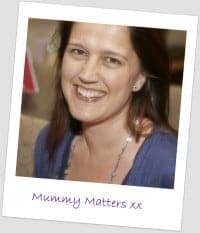 I have been blogging for 5 years now! Whoa where did that time go? Yes I started my blog to write about my new and growing family, about the issues we faced, our adventures and our woes. Along the way, I started being approached by brands as is the case for many a blogger, some offers I accepted, some I declined graciously. As the years passed I discovered that I could place advertising on my blog and started being approached for sponsored posts, posts which I have been paid to write and as a stay at home Mum, I accepted those posts to help to 'put some money in the pot' as it were.
When it comes to the great 'blogosphere' I don't tend to get embroiled in too much of the politics, the bitching and backstabbing because to be quite honest if it doesn't affect me, what's the point? But there is one argument which keeps rumbling on which is doing my flipping head in and thats the one where people keep thinking it's ok to keep bitching about bloggers LIKE ME who choose to review, to attend events and to write sponsored posts so I'm going to have MY say. It might not do me any favours but I'm fed up of sitting back and reading how all these 'holier than thou' bloggers 'don't just accept a box of cereals' in exchange for a post, how they don't 'sell themselves out' for a sponsored post and some pennies in the bank or those that laugh at people who say that blogging is their 'job'.
In my 5 years of blogging, I have had the great pleasure to experience some great brands. Brands that I wouldn't ordinarily have had the opportunity to use with my family because they were out of my price range or because I might not have come across them in my day-to-day life. If I hadn't started my blog and worked with brands as I do, my family wouldn't have had half of the life experiences that they have had. I would never have considered going to Butlins for a family holiday before becoming a Butlins Ambassador because I was THAT SNOB who thought that Butlins was full of chavs but now we have been lucky enough to go twice as Ambassadors and have been countless times as a result on day trips paid for from our own pocket. I write about the things we use and the places we go because I want to, because I want to let other people know that there are products, places and adventures worth trying. As a result of reviews on my blog I know of many people who have made purchases or discovered their 'favourite family haunt' because they have read about it on Mummy Matters.
Are my posts 'dilluted' because I write so many review posts? Maybe, you're the reader you tell me? I tell you about the things I like and the places I have been BECAUSE I like them and want to give you the chance to decide for yourself if you want to enjoy them too, some of them have been provided for review (and I will tell you they have) and some of them are things that I have bought myself. I don't tend to write posts about those products that I don't like because quite frankly, why would I bother wasting my time? It won't make for an interesting read because I won't have any kind of passion for it. Also, just because it's on the blog doesn't mean that you have to read it right?
For the record, I don't accept every opportunity that is sent to me and likewise I don't just accept the offers for high value items or luxury holidays. I only work with brands who have approached me, I don't actively seek them out. I enjoy trying new products regardless of their value, I enjoy new experiences, I like being challenged and testing the creativity of myself and my family. Is a box of cereals JUST a box of cereals or can it be made into a healthy snack or a piece of art? Surely I'm teaching my children creativity, helping them to 'think outside of the box' rather than saying "here's a bowl of cereals – eat them".
It's the same with a sponsored post – yes I have been paid for it, but it doesn't mean that I haven't taken the time to think about what I am writing or that I'm tricking my readers. If they want to click the link then they can but nobody is forcing them to click it or read my post for that matter. I see a sponsored post as a writing challenge, a prompt and I know other bloggers feel the same. Sometimes the old grey cells get a bit jaded as a result of motherhood so it's good to make them work a little. And believe it or not, not every day/week of parenthood is exciting or worthy of a blog post but that doesn't mean I don't want to write.
Some people like to sit and watch TV night after night, I don't. I like to be creative, I always have. Of course I watch TV but rarely do I 'just' watch TV, I'm always doing something else at the same time, be that blogging or crafting. I blog when my children are at school or in bed. The rest of the time I am a full-on stay at home Mum, we do crafts, we go for walks, we play games and we fall out! I take them to school in the morning and I pick them up at the end of the school day. I do their meals, clean the house and cook tea for my husband.
If it wasn't for my blog, I would not have been able to stay at home with my children and we certainly wouldn't have been able to have as many children as we do because I would have been at work and wouldn't be able to afford the childcare.
I guess the thing that annoys me the most about this whole argument is that as bloggers, why do we constantly have to moan about what someone else is doing? Who cares if her blog is too pink, too bright, too foodie, too crafty? Why don't these bloggers worry less about what everyone else is doing and just concentrate on their own blogs, their own lives and make them more perfect than they already are. There are thousands upon thousands of blogs out there, there are millions of readers out there so what does it matter about who writes what and who reads what? I'm happy with my blog, I'm happy with my stats, it's my blog and I'll write what I want to!