Disclaimer: This post contains affiliate links, see more here.
Christmas is just around the corner, and your little one is bursting with excitement. Why wouldn't they be? Christmas is all about presents.
That said, you need to carefully think about what gifts you can get them for Christmas this year – especially when their list is endless. Choosing what to get your little one can be confusing and overwhelming both, considering there are a plethora of options when it comes to kids' toys.
To help you through the gift selection process, we have curated a list of Christmas gifts for kids of different ages. With this ultimate guide, you will be the ultimate gift-giver this Christmas.
Wooden Tool Kit
All of my Beans loved a wooden tool kit as they were growing up. Children love to copy what they see their parents doing but obviously you can't give them power tools so a Wooden Tool Kit is the next best thing.
This beautiful Wooden Tool Kit from Jaques of London comes in a sturdy wooden toolbox and contains wooden tools, screws and bolts. Practicing with the tools, screws and bolts is great for refining their motor skills which will help them when they learn to write, use cutlery and when tying shoe laces among other things.
Currently £15.99 down from £32.99
Mini Mizzie & Books Set for Teethers On The Go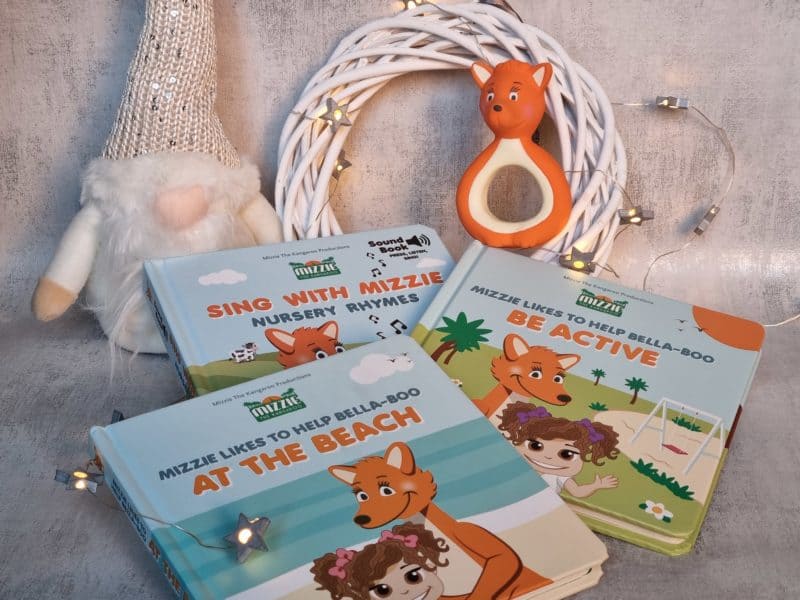 Tiny teethers always need something to chew and Mini Mizzie the Kangaroo is the perfect gift for little ones on-the-go. Mini Mizzie is made from 100% natural rubber and is great for sensory development too. The natural texture is great for encouraging babies to feel with their hands and their gums.
This beautiful Mini Mizzie and Books gift set comes with three books feating Mizzie the Kangaroo. One book is a 'sound book' with a Brisbane Australian school singing 6 nursery rhymes and two touch & feel books to increase their sensory perception. These books are ideal for reading with your little one or for them to look at alone as they are strong 'board books' and compliant to Toy safety Standards in Australia/NZ, Europe and America.
RRP £40
Botley 2.0 Activity Set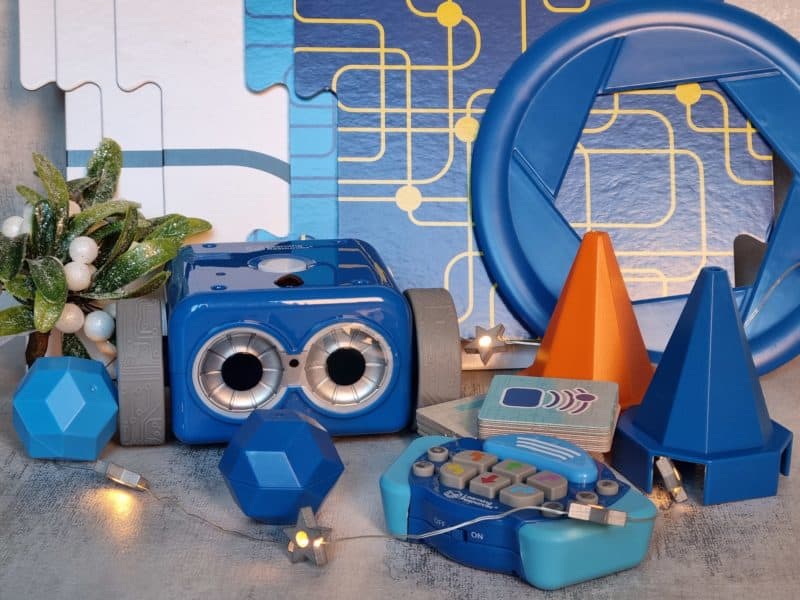 If your children are anything like my Beans then they will love the opportunity to learn coding. During homeschooling coding was one of Albie's favourite activities. Botley 2.0 Activity set from Learning Resources offers lots of coding fun for children as young as 5 years old.
Botley can be programmed with a series of up to 150 steps in six directions, he can put on a light show, tackle new challenges and unlock further features as their skills progress. This is great to encouraging critical thinking, problem solving and is ideal for children who love STEM learning.
The set contains:
Botley 2.0 the Coding Robot
Remote Programmer
2 x face plates
40 coding cards
6 x double-sided boards
27 obstacle building pieces
Starter guide with coding challenges
Wooden Chinese Checkers/GoBang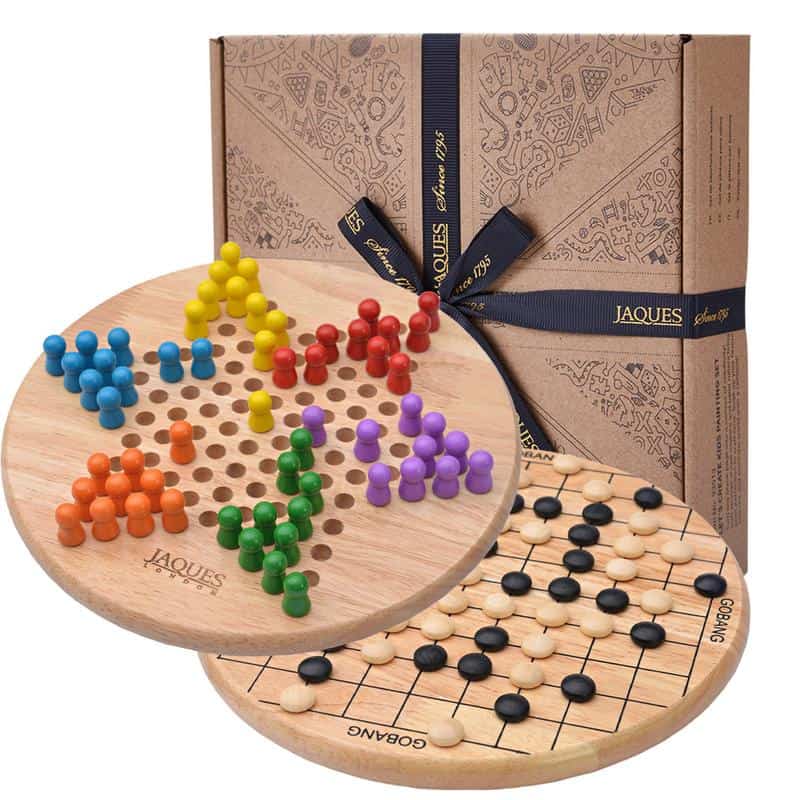 Two in one reversible wooden board game from Jaques of London featuring Chinese Checkers on one side and GoBang on the other.
This beautiful set has been hand carved by skilled craftsmen and finished in a beautiful gloss varnish. All play pieces are wooden too, not a piece of plastic in sight.
Chinese checkers is a classic board game for 2, 3, 4 or 6 players. Each player has ten pegs of one colour at one starting point of the star. The objective of this game is to occupy the star point directly opposite.
The first player to accomplish this is a winner.
Each player moves in turn, (in this implementation clockwise). A move consists of placing a peg into one of the adjacent holes or jumping over any other one peg into a hole beyond.
The direction of the move has to be one of the following: left/right, forward left/right, backward left/right in a players direction of play. Only one move is permitted at a time, except when jumping. Introduce your family to these extraordinary game this Christmas.
Full instructions are included for both games. This is a games set which can be brought out year on year and is suitable for children and adults to play together.
Currently £17.99 was £25.99
Fast & Furious Spy Racers – Rise of Sh1ft3r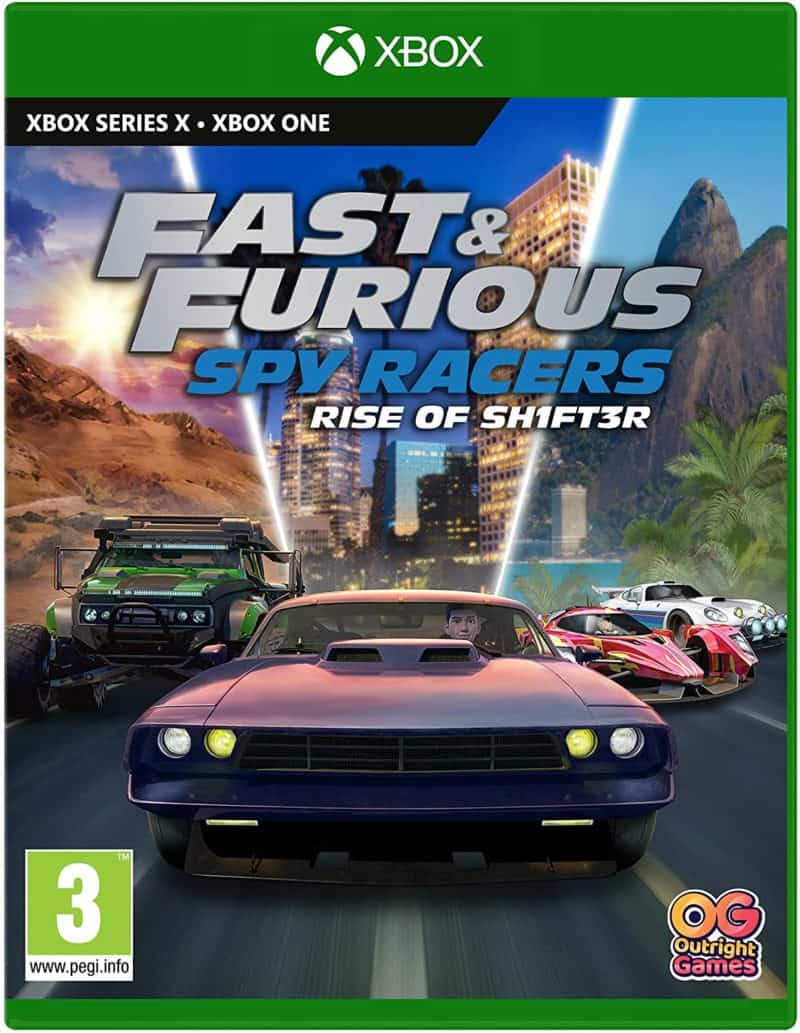 My boys have been playing Fast & Furious Spy Racers: Rise of Sh1ft3r since it's release date, it's been such a big hit it has even taken them aware from Fortnite which is saying something. Albie is a big fan of the TV animation show of the same name so having the chance to play his favourite characters and race the cars like they do has been exciting.
The thrilling global racing tournament features show-stopping tracks in five incredible locations including Los Angeles, Rio de Janeiro and the Sahara Desert. Players can use high-tech spy gear to gain the upper hand in the game's story mode and spy weapons to speed through secret shortcuts and personalize customizable cars with a huge range of colorful skins. Additionally, voice talent from the series including Tyler Posey (Tony Toretto), Charlet Chung (Echo), Jorge Diaz (Cisco Renaldo), Camille Ramsey (Layla Gray) and Luke Youngblood (Frostee Benson) reprise their roles in the game.
Key features:
● SH1FT3R IS BACK – Race as fan-favorite Spy Racers characters, including Tony Toretto, Echo, Cisco, Layla Gray, or even race as the notorious SH1FT3R gang during multiplayer mode. Use innovative gadgets to gain the upper hand and tear up the tracks in a globe-trotting racing tournament.
● COUCH CO-OP AND MULTIPLAYER – The Spy Racers must show the whole world they're the fastest, coolest and most talented racers! Customize vehicles with unlockable skins and race against online opponents, AI-controlled drivers, and friends with couch co-op and online multiplayer.
●      FIGHT TO THE FINISH LINE – It takes more than speed to win this racing challenge. Armed with 15 spy gear weapons inspired by the Netflix original series, the Spy Racers need to blast past rivals to earn victory.    
Charades For Kids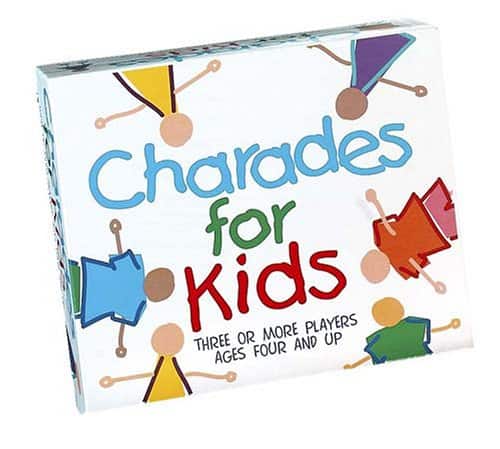 Who doesn't love a fun game of charades? This game will be great fun for the complete family. It comes with three levels of clues, enabling kids of all ages to participate. Each card comes with a picture clue, which makes it interactive and entertaining.
There you have it – Best Christmas Gift Ideas for Kids. These items are available online. Kindly refer to the web for more information about the same. If you have any other ideas do Christmas gifts for kids, we would love to read them in the comment section below.